Mondays are the worst so I thought we'd brighten things up with part 2 of our brick fireplace makeover. You can read about part 1, where we gave the mantel a makeover, here.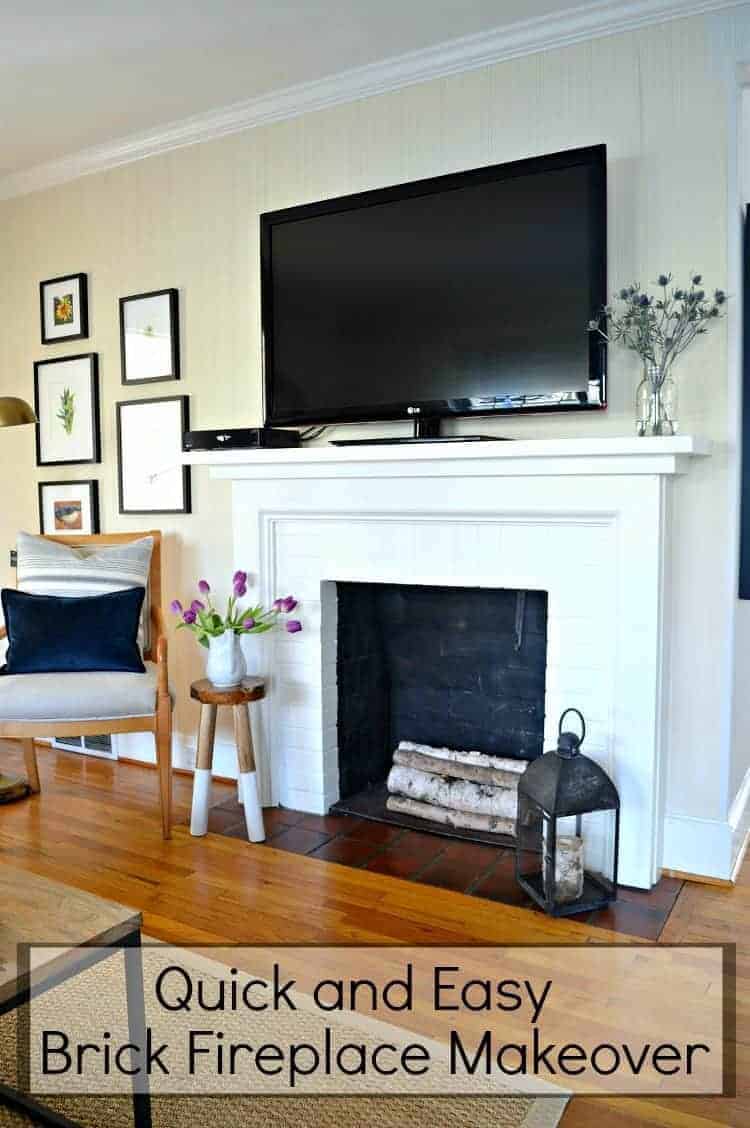 I was excited to have a fireplace in the living room but that excitement quickly faded when we realized it was in the only space that could hold our tv. After a lot of discussion, we decided that the only place for the tv was over the fireplace. Not my first choice but, when you live in a small space, you do what you gotta do.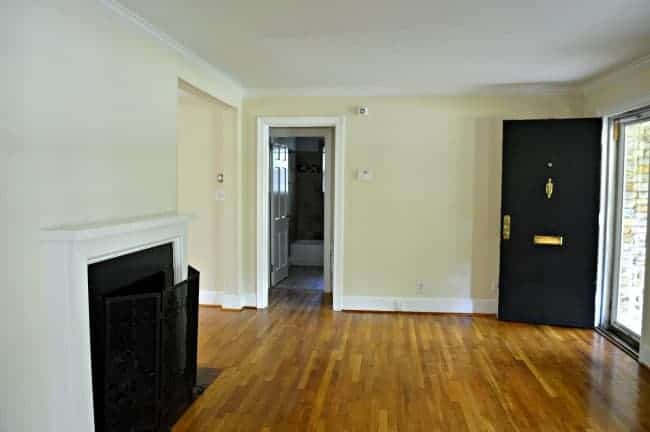 The mantel was not wide enough to hold our tv, so we did what any good DIYer would do…
We slapped a piece of plywood up on the mantel, hooked the tv up and called it done.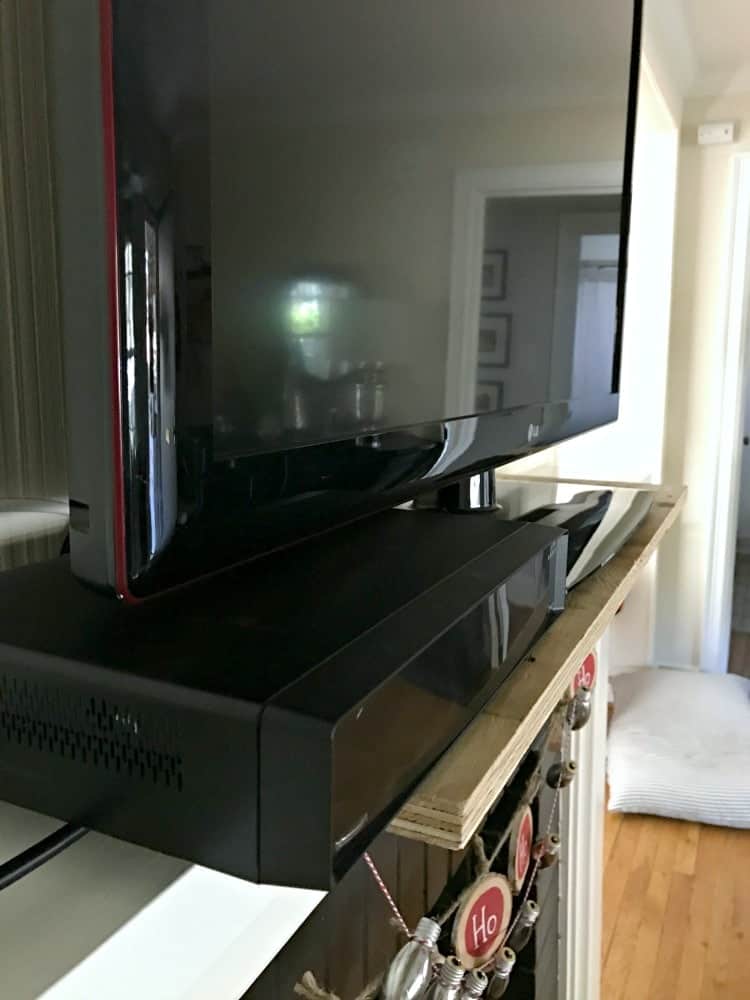 It stayed this way for 6 months until I couldn't stand to look at it one any longer.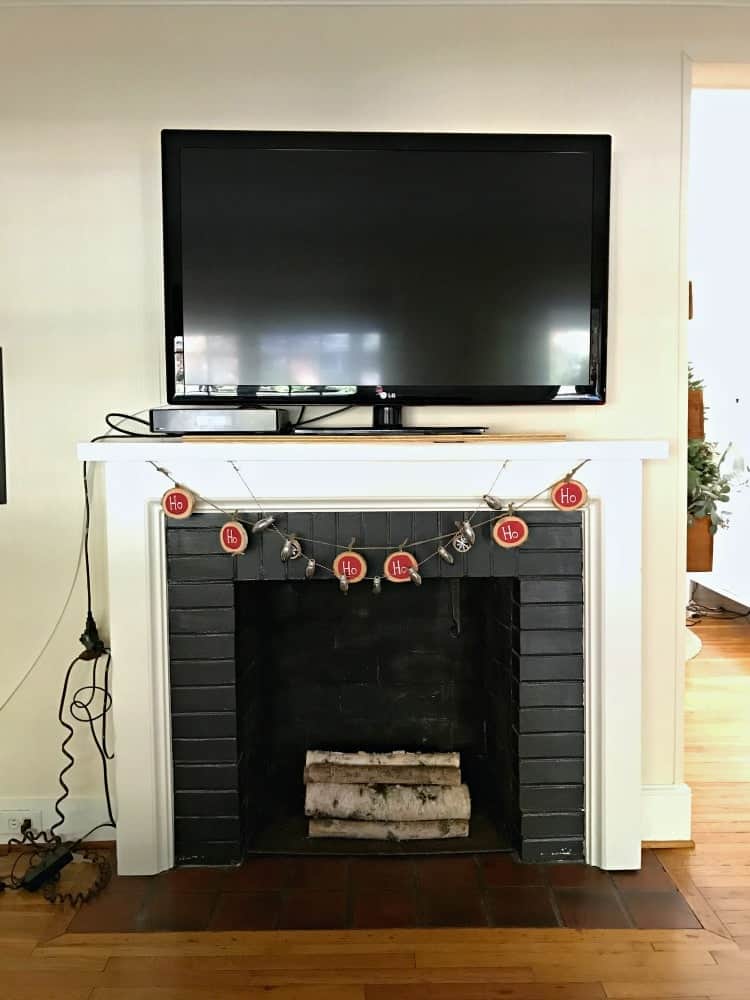 I won't go into all of the details again but after a bit of sleuthing for a solution and then for the perfect piece of wood, the mantel was looking 100% better, the tv fit and we were able to ditch the plywood.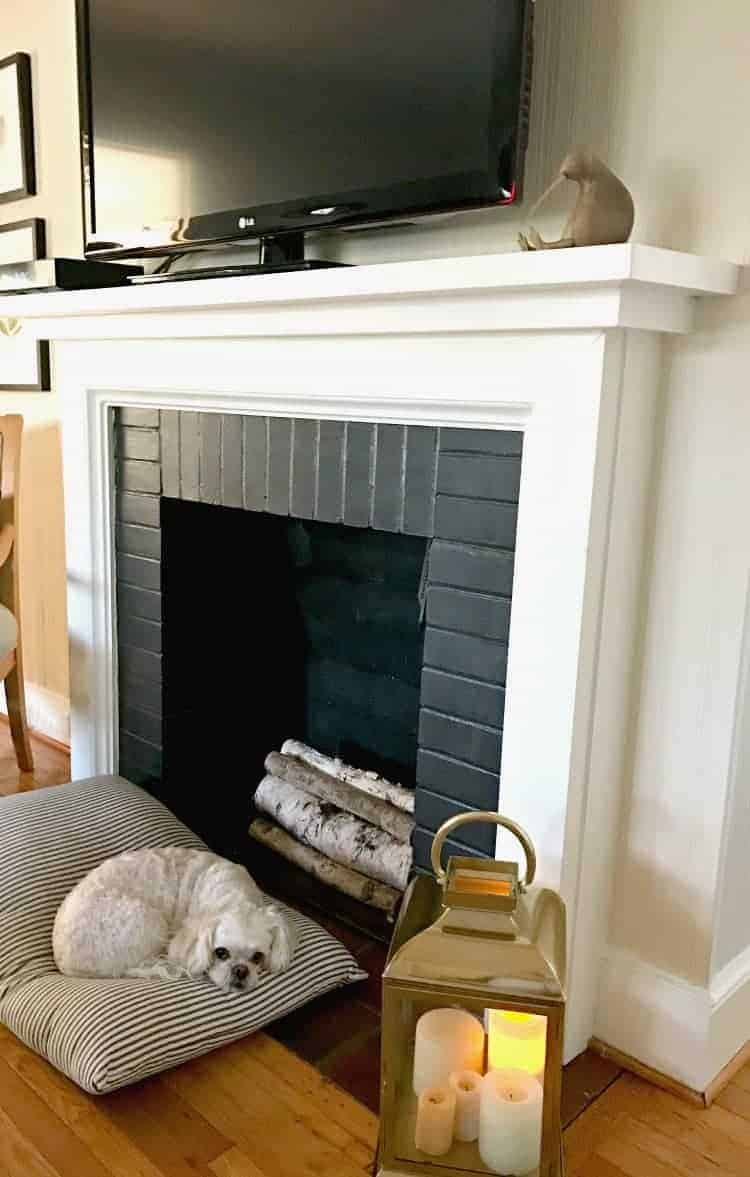 Now that the mantel was done, it was time to give the brick a makeover.
When we moved into the house the brick surround was painted black and there were propane logs hooked up (with about 20 years of dog hair and dust). It was dirty, dusty and completely gross. I wasn't sure what I wanted to do but I knew it needed to be cleaned up so I took away the screen, removed the gas logs and gave the firebox a much needed cleaning.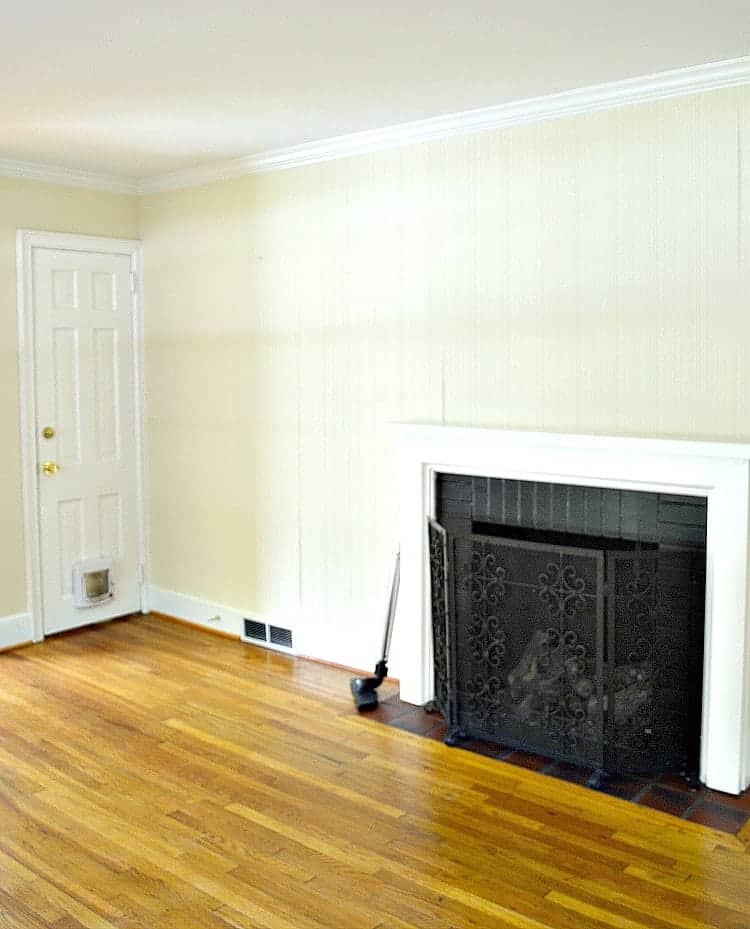 I lived with the surround painted black for months, trying to figure out what I wanted to do. Unfortunately, inspiration never hit. Once the mantel was done, though, I knew I wanted to freshen up the surround, if only temporarily until a better idea popped up, so I decided to give it a fresh coat of paint.
Before any paint went up on the brick, I donned my snazzy yellow rubber gloves and gave the surround a thorough cleaning with hot water and TSP.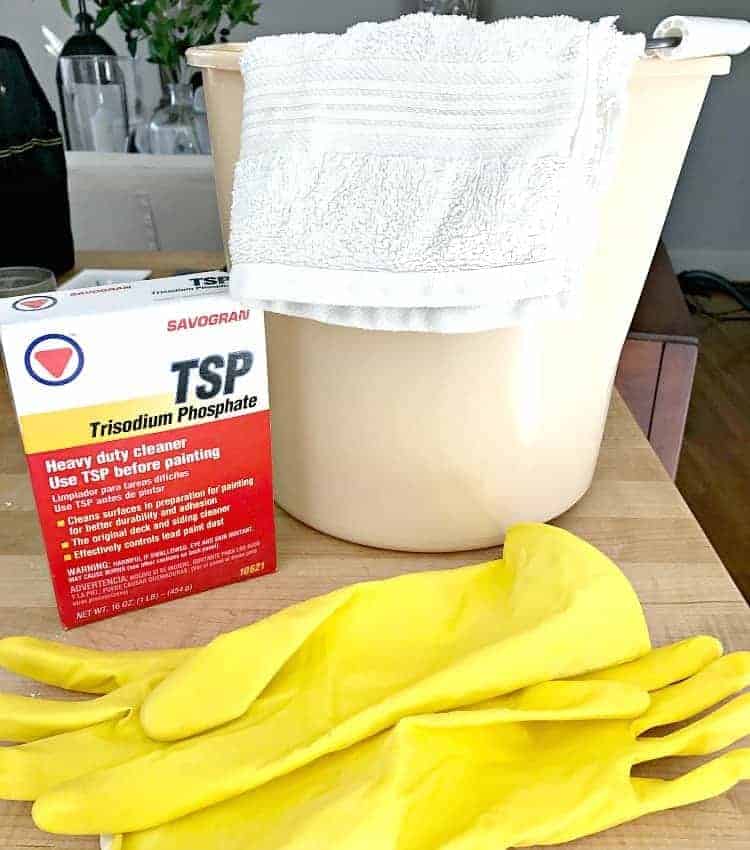 The rest was easy. A couple coats of the paint we used on the mantel, SW Alabaster, and the brick fireplace makeover was done.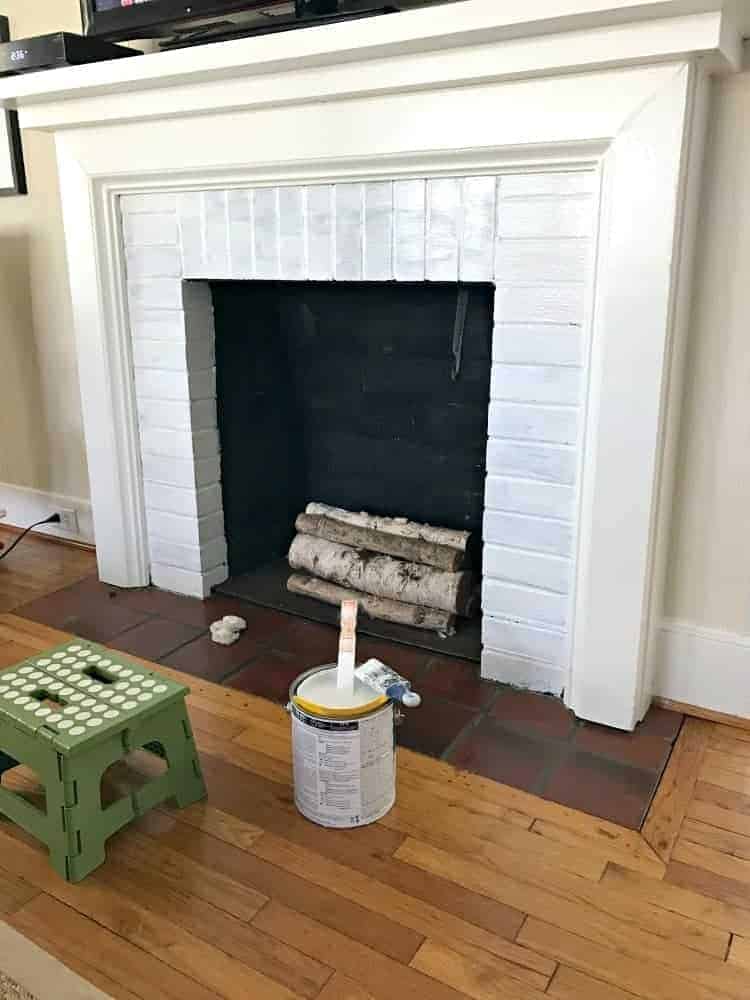 It only took 6 months and a little bit of paint but it's looking so much better and brighter.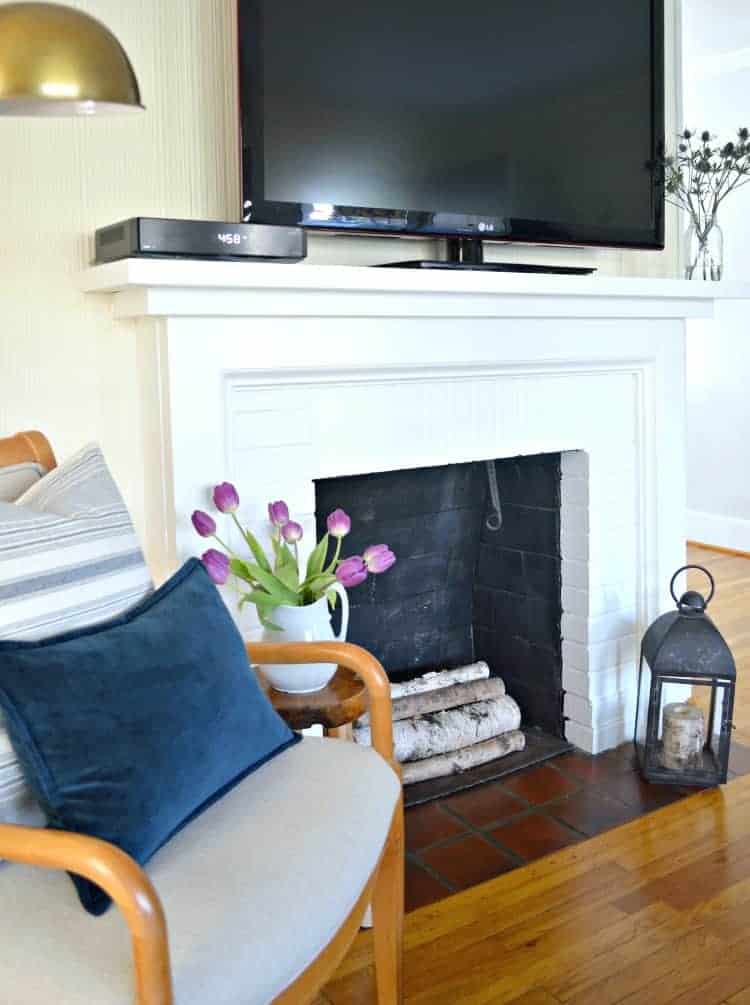 The walls are on the list for paint (eventually) so that will change things, too.
I still want to do something fun to the surround but I can live with this…for now.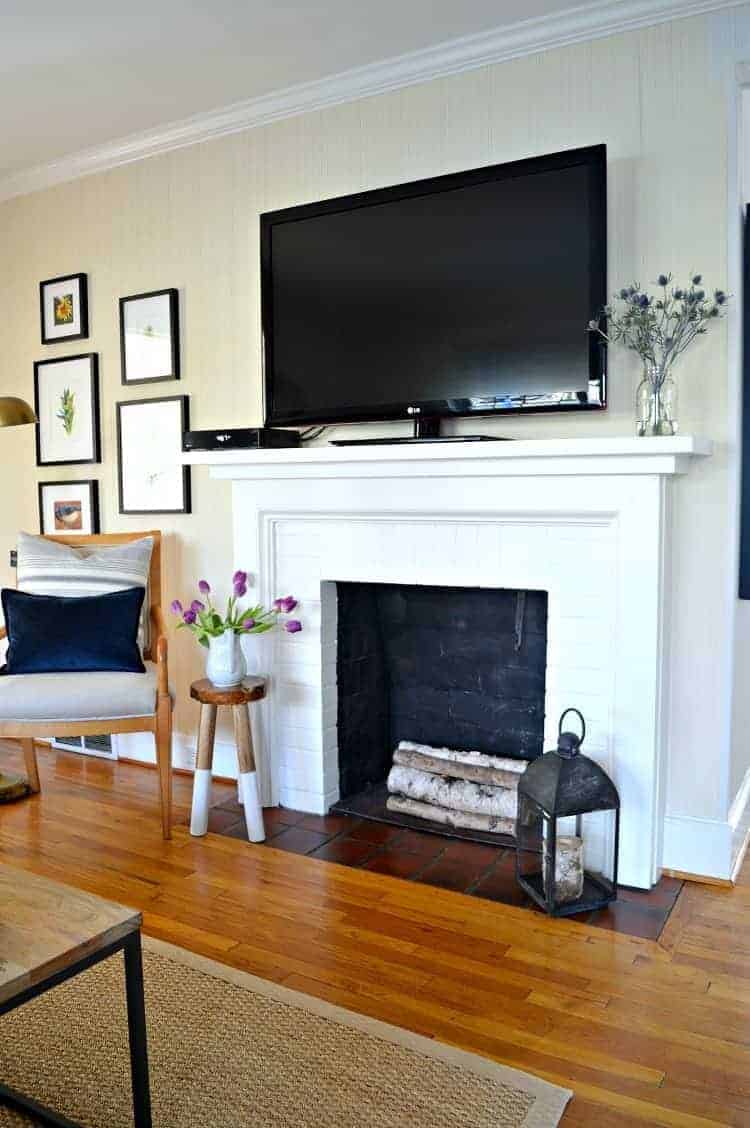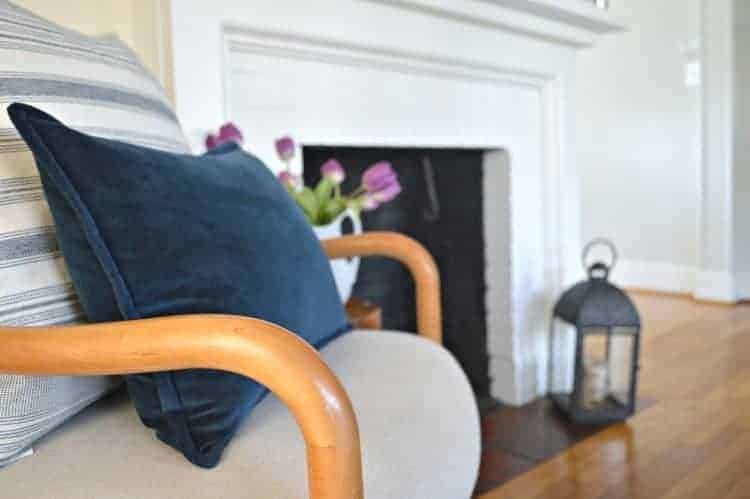 Check out a couple of other projects we've been doing around the house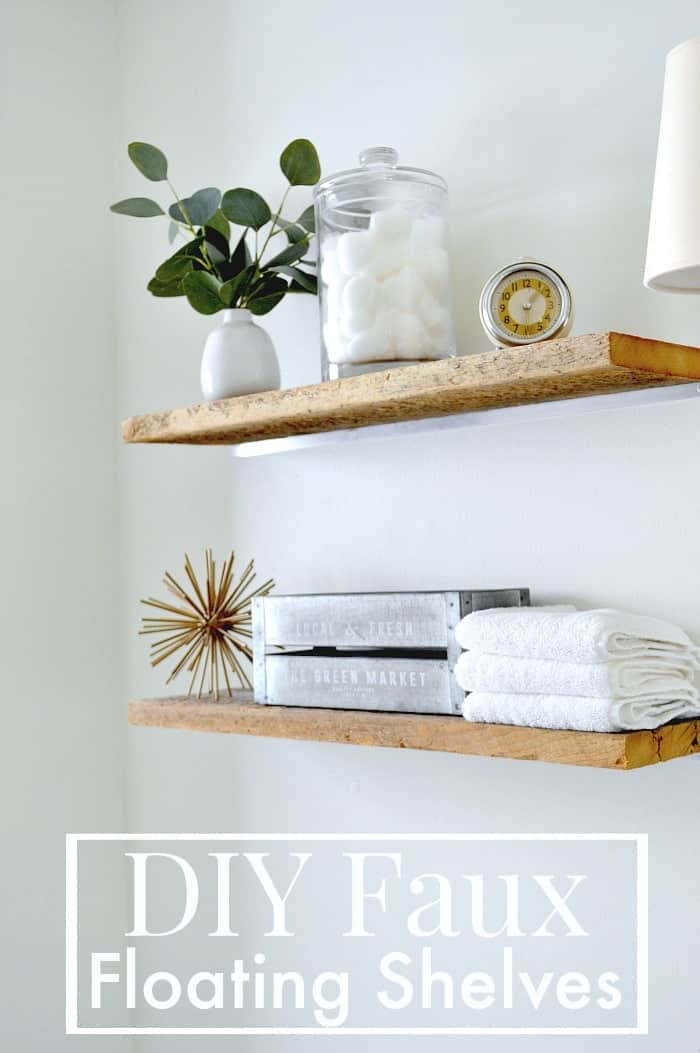 DIY Faux Floating Shelves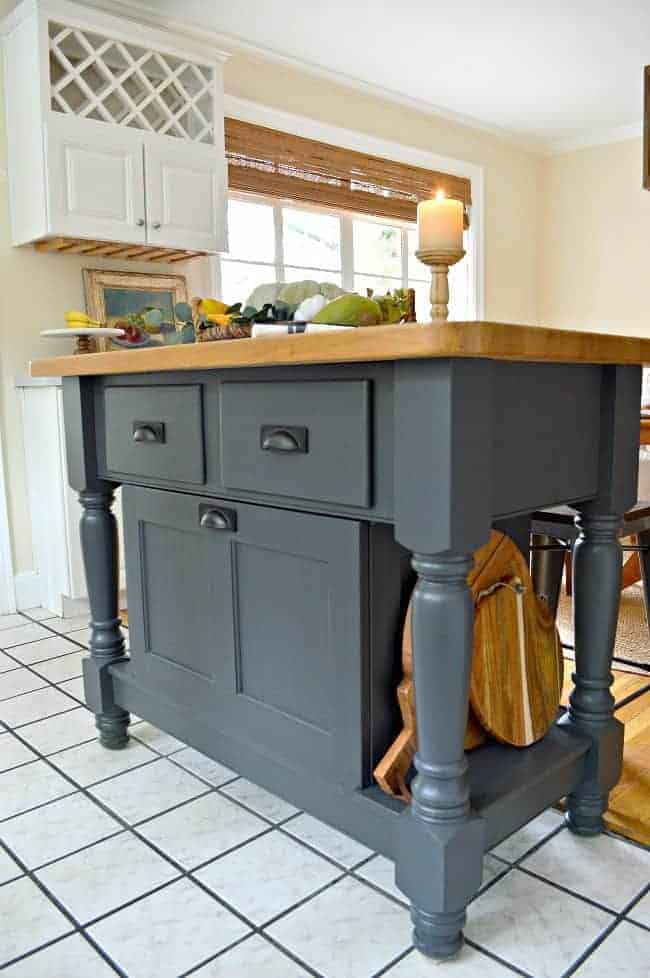 Easy Kitchen Island Makeover