The countdown is on…only 1 more week until Christmas. Are you ready? I'm almost there. Our girls will be coming home this year so I have been busy cleaning and getting the guest bedrooms ready. I don't usually go crazy with decorations in every room of the house, but I do enjoy having a little Christmas color in the guest bedroom. This room is a walk-through from the kitchen to the bath and bedrooms, so we're constantly in and out and it's nice to see it looking all festive and "Christmassy". 😉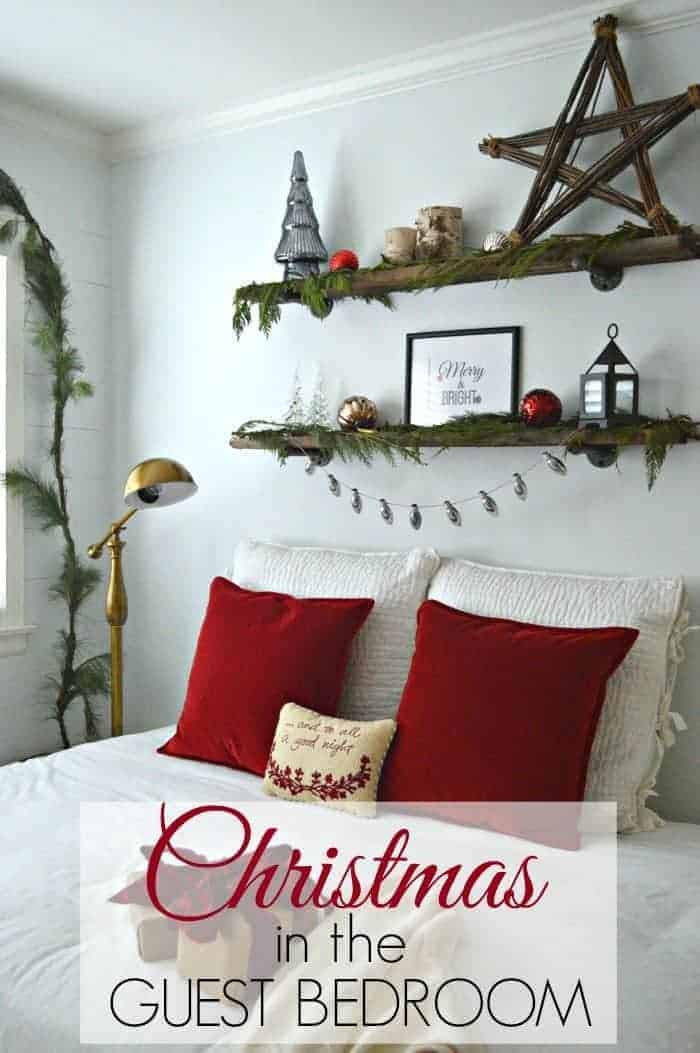 I started with the red that I used in here last year.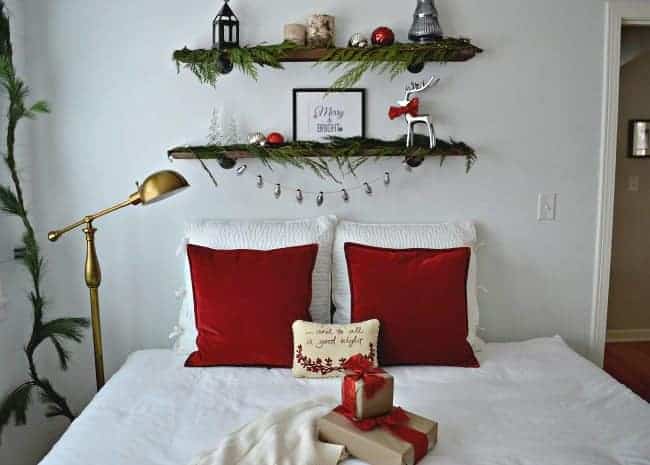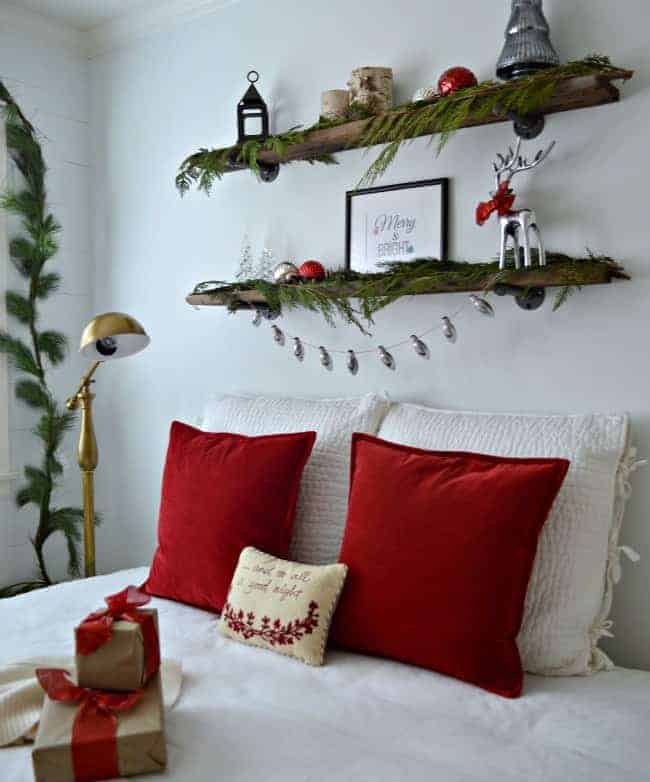 Then I did a little switcheroo with some of the decor and replaced the red with green pillow covers, a last-minute purchase from H&M Home. I also added a beautiful magnolia wreath that I found at a floral wholesaler. It brings back wonderful memories of our time living in Georgia.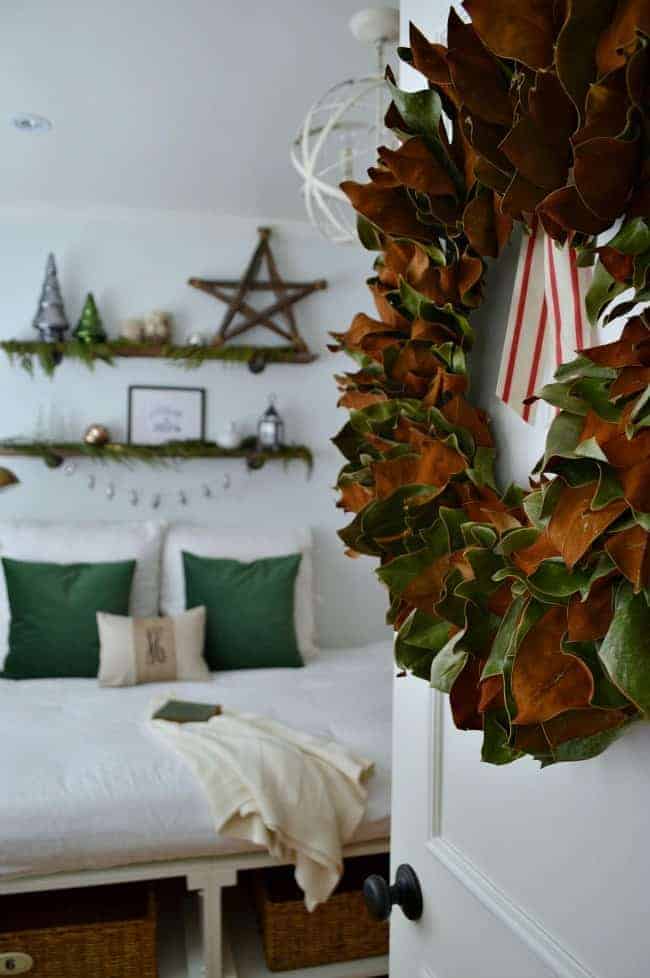 Such a different feel to the room with the green. The red was festive and bright and the green feels calm and soothing.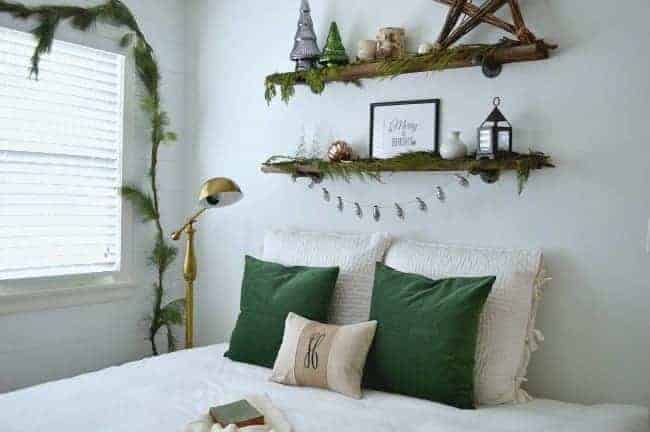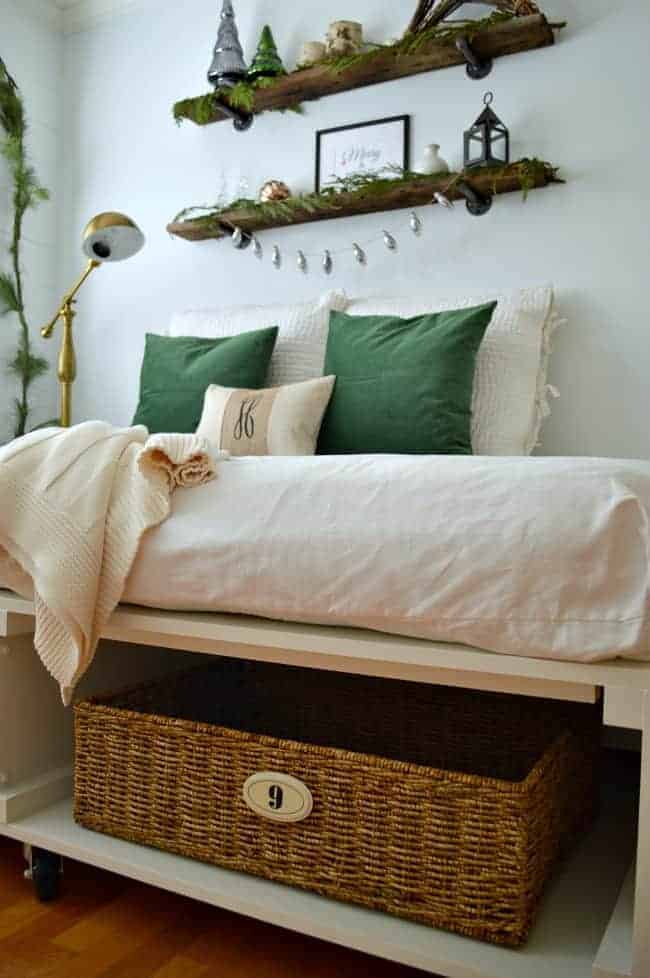 My DIY lightbulb banner still hangs in here too. I tried it in different places in the house but I like it best hanging on the barn wood shelves.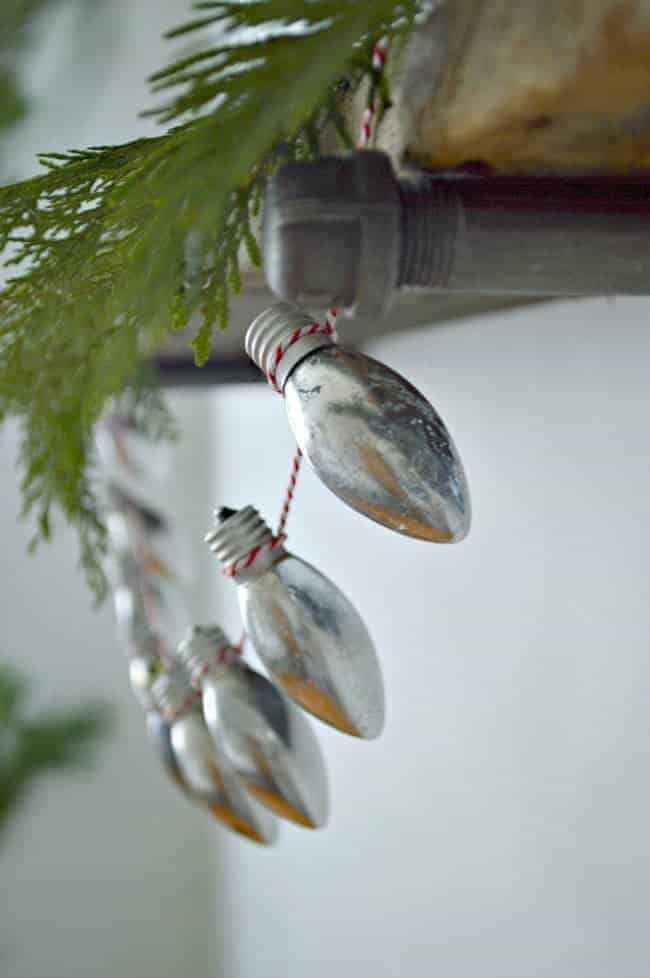 The green is really pretty but I think I'm partial to the red. It just screams Christmas to me. Which one do you like best?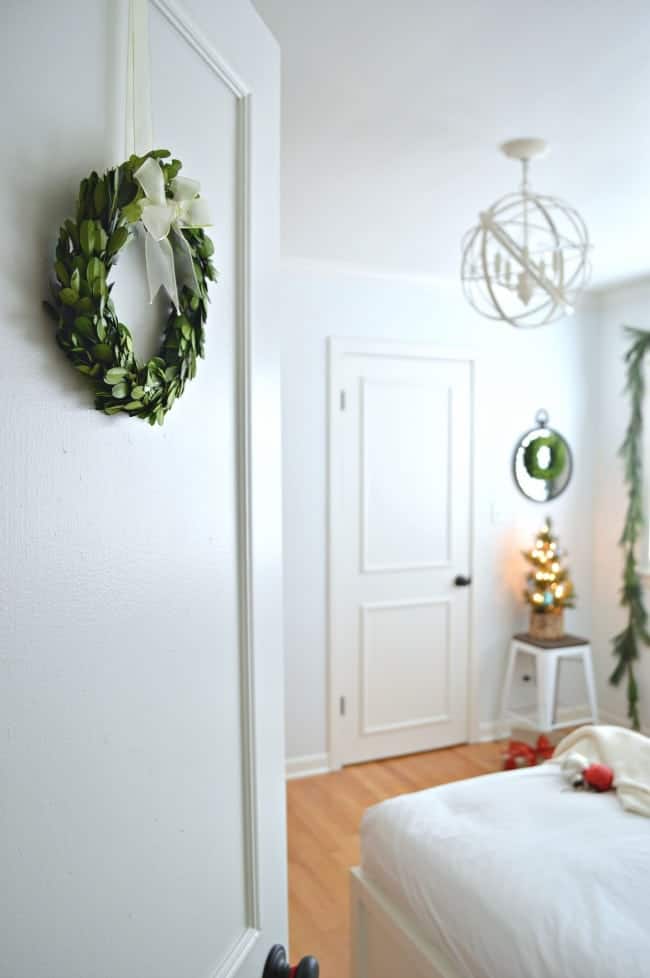 Once the cleaning and pillow switching are done, I hope to do a little cookie baking…oh, and present wrapping (the worst job ever). 😉 I think it's going to be a busy weekend. Hope you have a good one!
You can visit my Christmas living room too…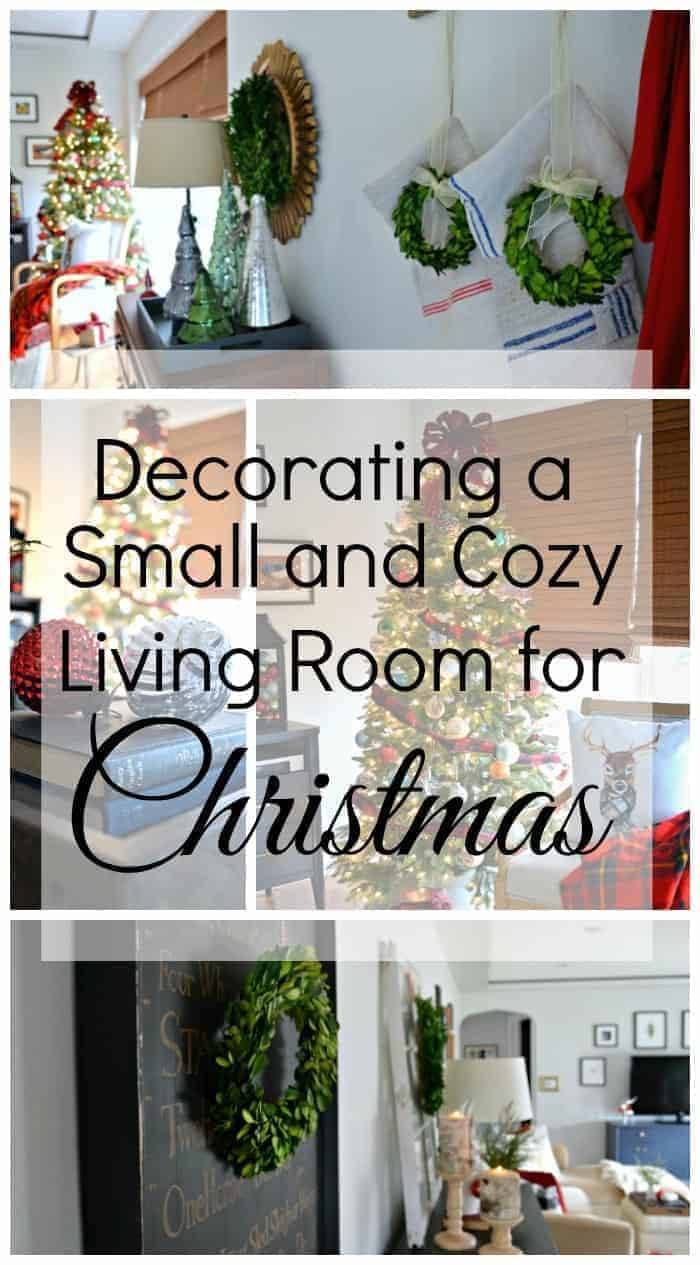 You can find me at …Between Naps on the Porch | A Stroll Thru Life | Savvy Southern Style | Cozy Little House | French Country Cottage | Northern Nesting