An easy banana bread recipe with mini chocolate chips. One of my family's favorite snacks.
I haven't been around a lot this week but I've still been busy with the kitchen remodel. To be more specific I've been busy in the basement doing this…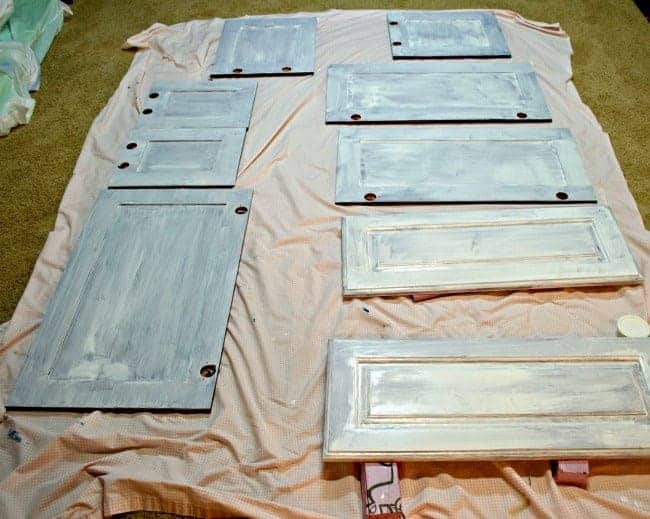 Sanding, priming and painting the cabinet doors. If you've ever painted cabinets before then you know that it's not a difficult job but it does take time for drying between coats. The good news is that the doors are accepting the paint much better than I thought they would (I was nervous about the coating on the surface of the cabinets).
In between coats, I found some time to do a little baking. This banana bread recipe is a favorite of my family (I think it's the chocolate chips) and it's so easy to make that I thought I would share. Enjoy!
Banana Bread with Chocolate Chips
Ingredients
3 very ripe bananas
1 egg, beaten
1 tsp. vanilla extract
1/3 cup butter, room temperature (plus more for greasing loaf pan)
1 tsp. baking soda
3/4 cup sugar (you can add 1/4 more or 1/4 cup less according to your taste)
1 1/2 cups all purpose flour
pinch of salt
1/2 cup mini chocolate chips
Instructions
Preheat oven to 350° (175° C). Grease a 9x5 inch loaf pan.
In a large mixing bowl mash bananas with a fork (I use my clean hands) until smooth. Add softened butter to mashed bananas and mix well.
Add the baking soda and salt to the banana mixture.
Next add the sugar, egg and vanilla.
Add in the flour and mix well. Stir in the mini chocolate chips.
Pour batter in your greased loaf pan.
Bake for 1 hour to 1 hour 10 minutes at 350°, 175° C, until toothpick inserted in the center of the loaf comes out clean.
Cool on baking rack for 15 minutes.
Remove from loaf pan and cool completely.
https://www.chatfieldcourt.com/easy-banana-bread-with-chocolate-chips/
This banana bread is seriously so easy to make, involves no heavy machinery and is so delicious. The perfect snack to have with my nighttime cup of tea.
Have you checked out my recipe for pickled eggs? A must try…really.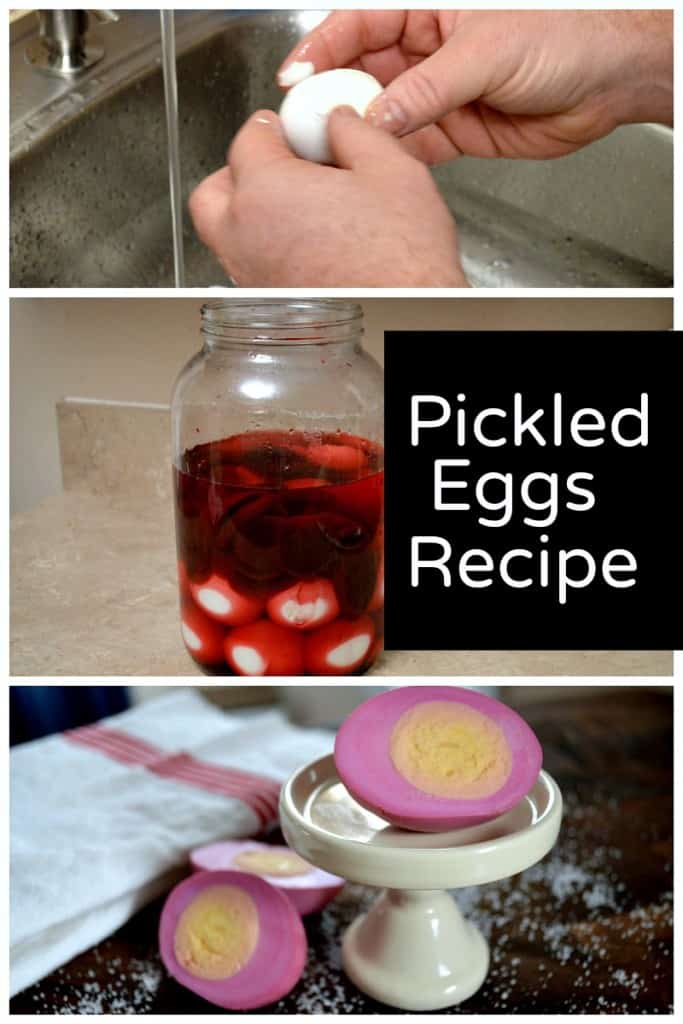 Pickled Eggs Recipe