Hey, hey, hey. I have been slow with getting my projects completed, but I have finally finished my front door. I have always had white doors pb (pre blogs), but last year I painted the back door of our rental black and really liked the results, so I thought I would try something different in this house. I wanted something that would look good with my brick house and not look a black hole from the street. After searching Pinterest for color inspiration and painting different samples on my door, I finally decided on Blue Lake from Benjamin Moore.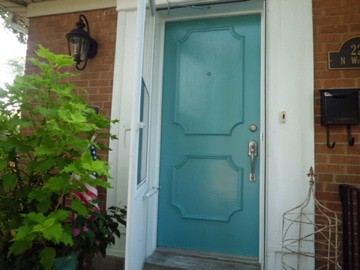 (I am having trouble getting good pictures inside. The front of my house faces North and it is very difficult getting a good picture with good lighting.)
I have to say that I am really loving it…so much so that I decided to paint the inside of the door the same color. I was just going to paint the inside white because i have a tiny entry with a newly purchased blue rug and I was afraid it would be too much blue, but I am going to leave it and see how my living/dining/entry comes together before I decide if I need to change it.
So here is the required before and after.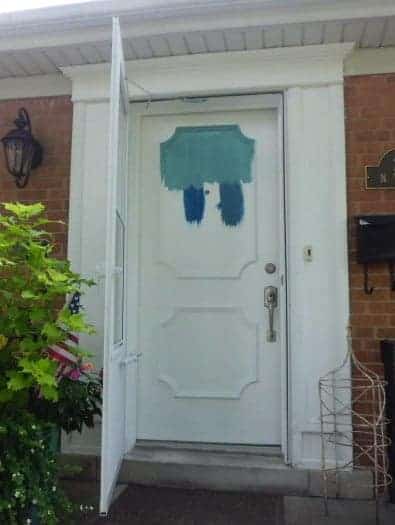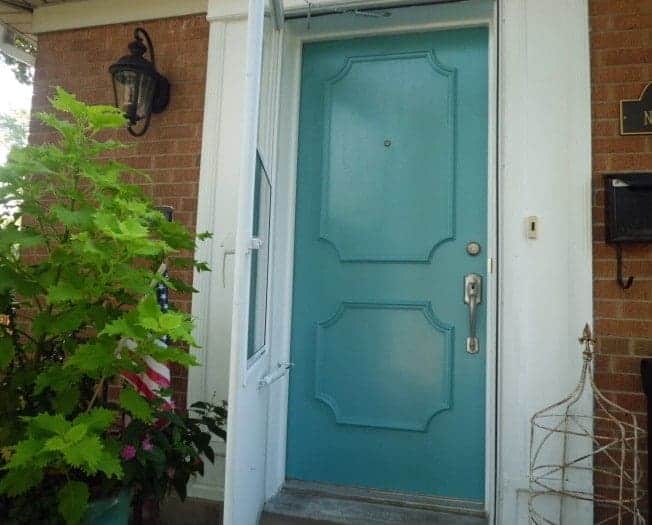 What color is your front door?
Thanks for visiting. I would love for you to connect with me. I'm on Pinterest and Facebook and Instagram.