I was going to wait until it was completely done, with trim and paint, but I promised an update on our kitchen progress this week so, even though it's only 90% done, I'm excited to share our latest project, a DIY range hood.
Here is where we started in our small galley kitchen in January.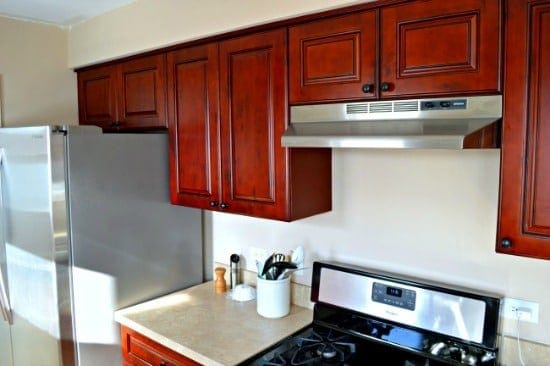 The stainless steel stove hood, which never worked, and the upper cabinets were removed and the soffit was knocked down.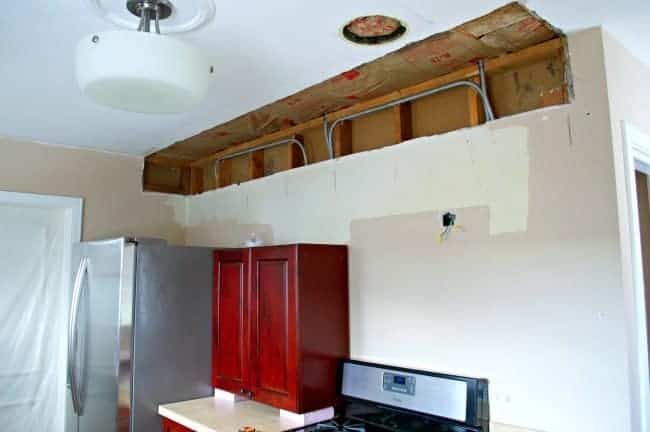 Before we tackled the stove hood we built a brand new cabinet around the refrigerator, which gave us a ton of storage that we didn't have before. You can read more about this project here.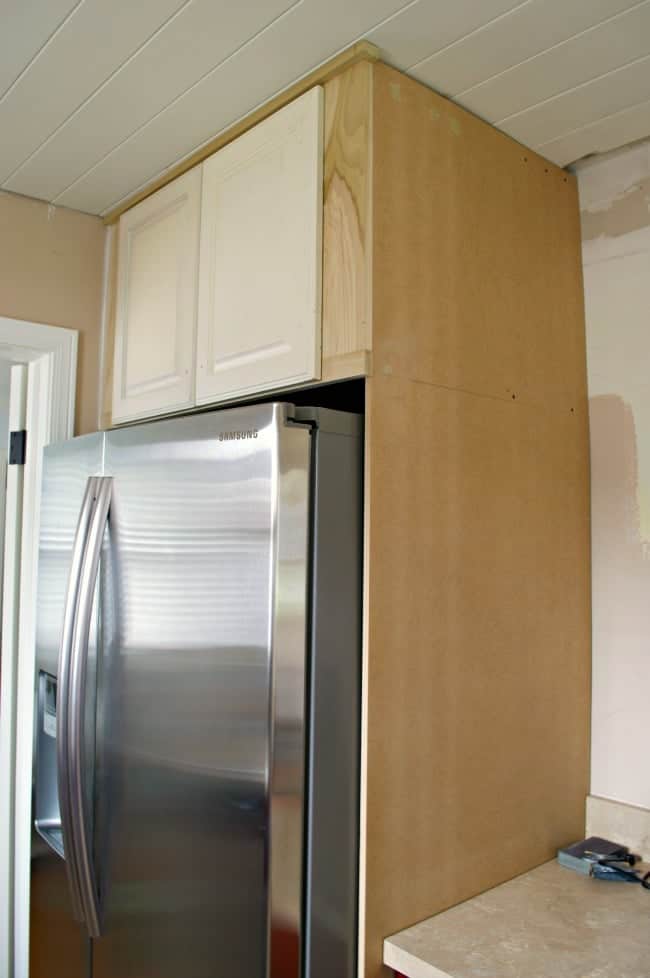 Next we started our custom, DIY range hood. Before we even started this kitchen reno, I knew that the old one, which was a basic stainless steel model, was one of the things that was going to be changed…I hated the stainless steel. Yes, my appliances are all stainless steel but we inherited the stove and dishwasher, which were brand new, when we bought the house, so to save money we bought a refrigerator that matched the other appliances. I know that stainless steel is "in" but I have never been a fan. I am a clean freak and stainless steel is impossible to keep clean for more than a day. Just my 2 cents. 😉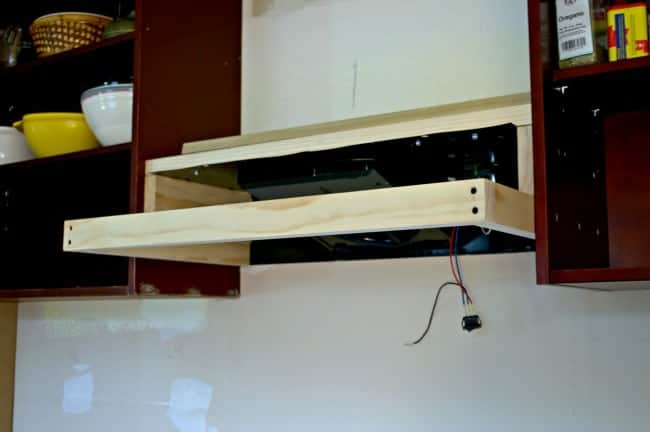 Anyway, we ended up using the stainless steel hood as a base for our DIY hood. The hubs took all the stainless off and reused the "guts", which saved us some money. Reusing part of the old hood wasn't easy to do but the mister figured it out and made it work.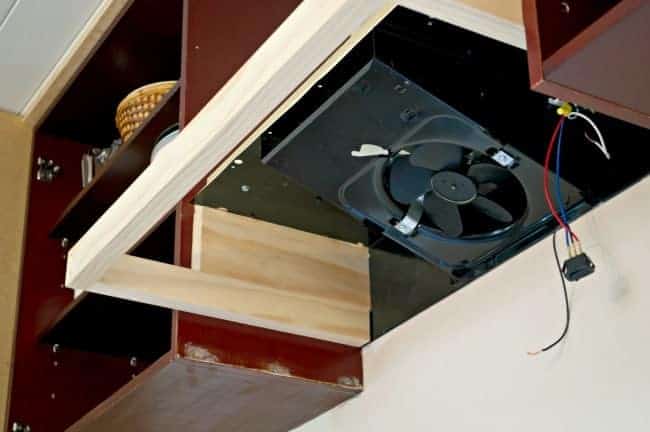 Then we added sides and framed out the top. We'll lose a bit of cabinet space here but it's worth it to have a custom stove hood…that works!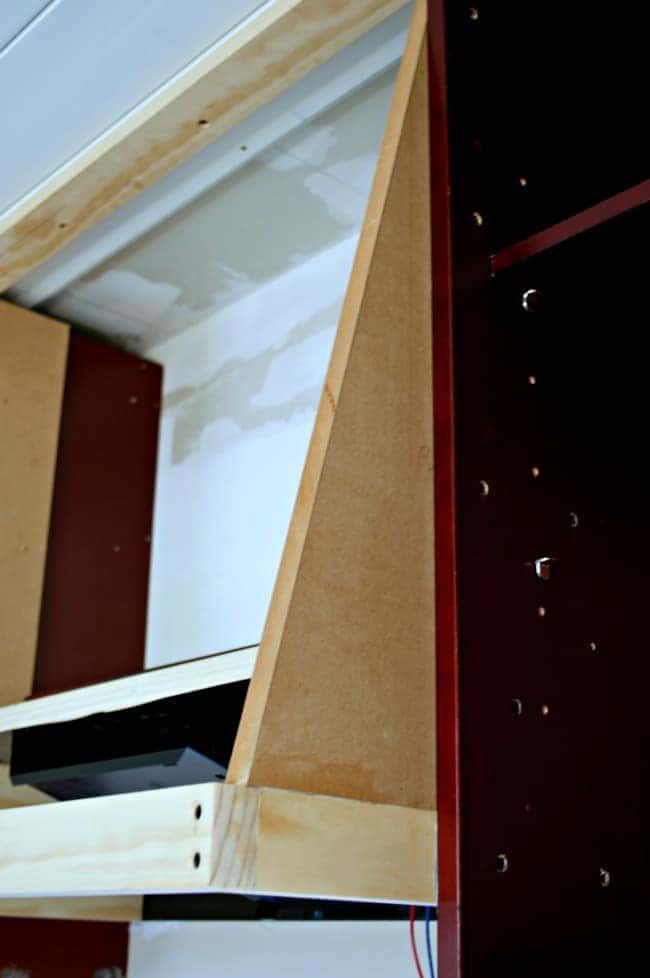 Since the old one was never vented, we added the ductwork to vent it outside.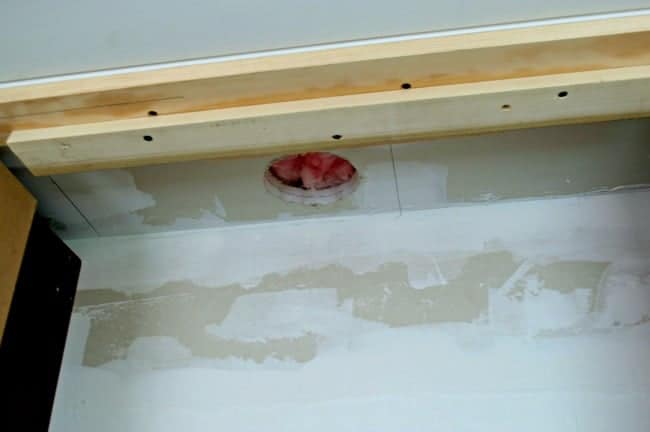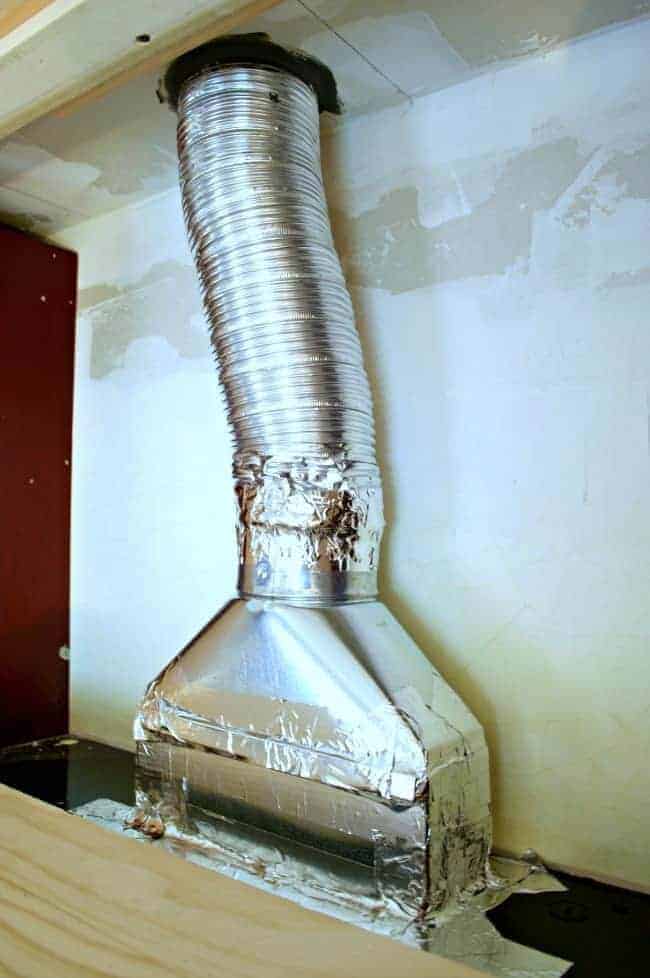 Once it was all hooked up we added the front panel. We still have a bit of work to do on it, like trim, caulk, primer and paint, but it's looking good and it cost us less than $100 to make.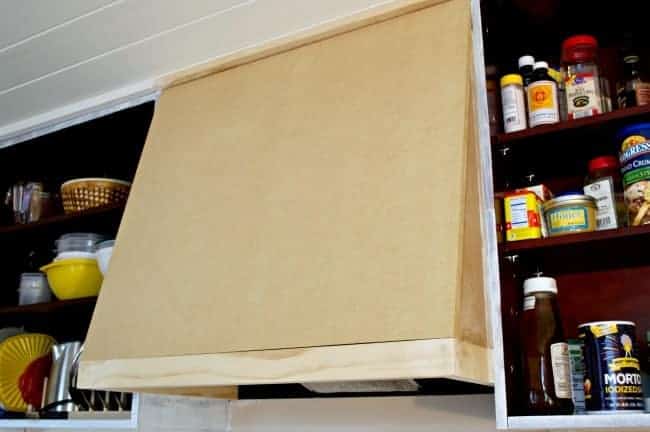 This ended up being one of the tougher projects to do in this kitchen. The challenge was to make a hood that angled out, instead of straight up to the ceiling, so figuring out the angles with the wood and getting it all to fit and look good was the tough part.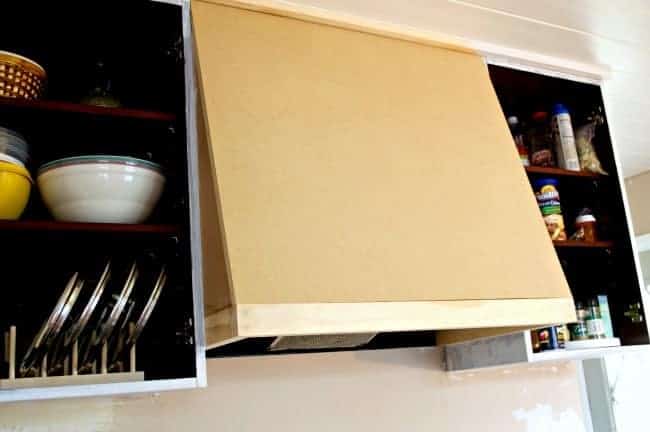 I'm loving it, even unpainted. So much better than the stainless steel.
Are you a fan of stainless steel?