Since we installed tongue and groove planks on the kitchen ceiling during our remodel, I have been getting so many comments and emails asking about the source for the planks, so I thought I would update the post a bit and share the info on where we got ours.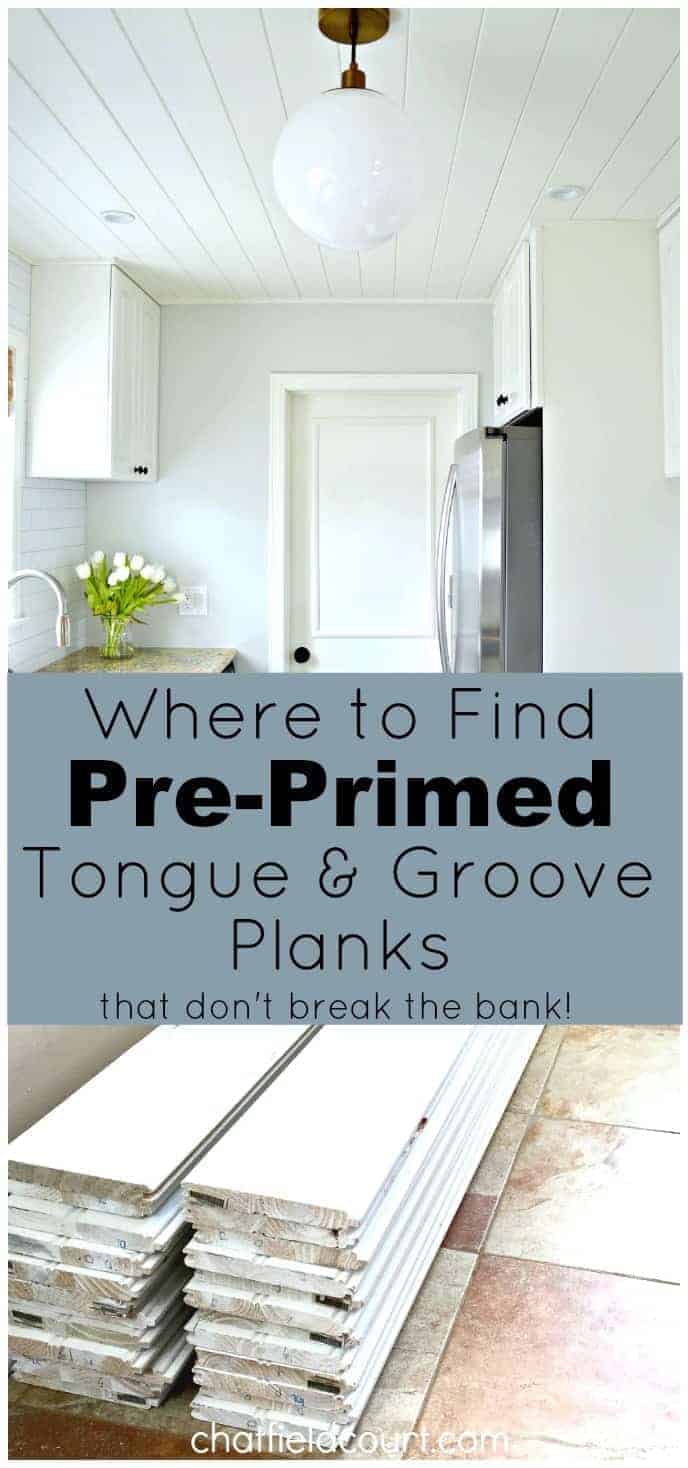 Before we started working on the ceiling I did a lot of research, as per usual for me, on what would be best to use for the kitchen ceiling. The biggest takeaway I got from all that research was to use primed planks and I'm so glad that we followed that advice because, not only did it save our necks and backs, but it also saved us a ton of time.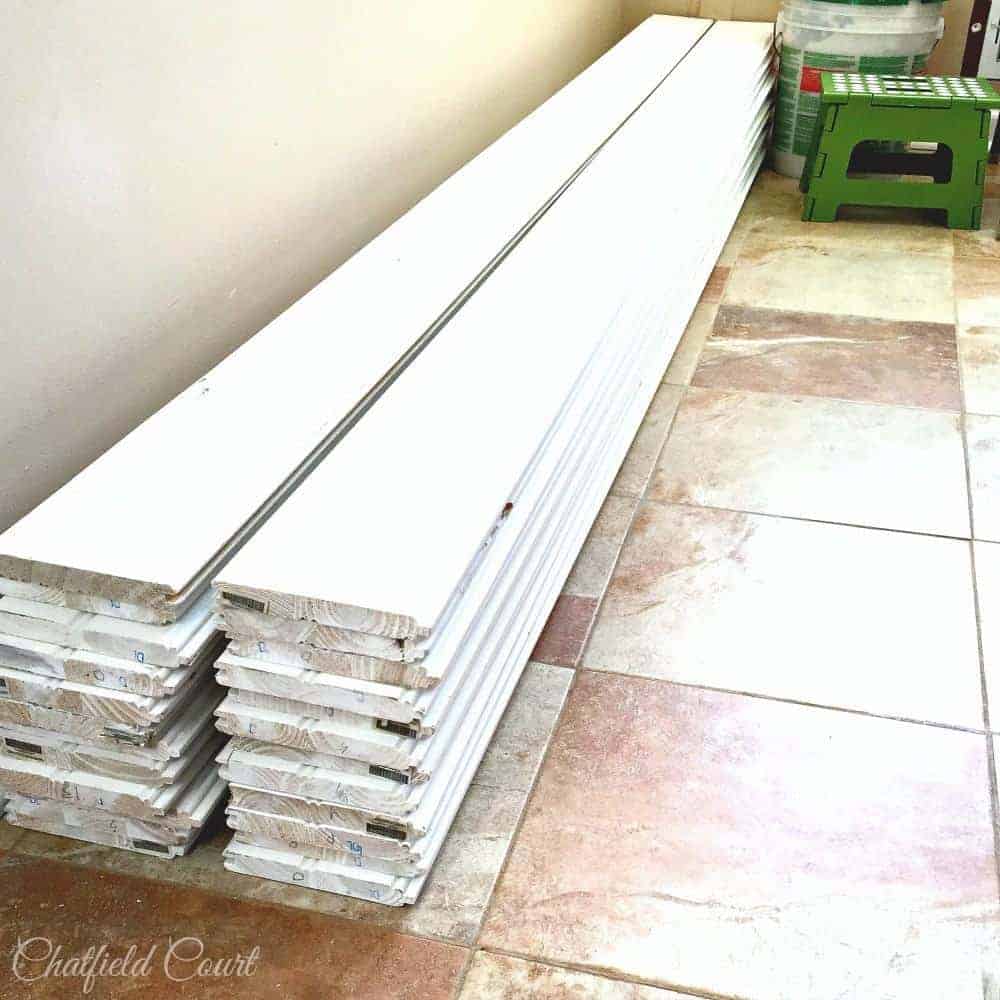 Getting the info online proved to be the easy part because finding it in a store was almost impossible. We went to every store in our area that sold lumber until we walked into our local Home Depot (*affiliate link) and hit the jackpot.
They had primed tongue and groove pine planks in 8 and 12-foot lengths…exactly what we were hoping to find. For all of you that have been asking, here is what the display looked like in the store.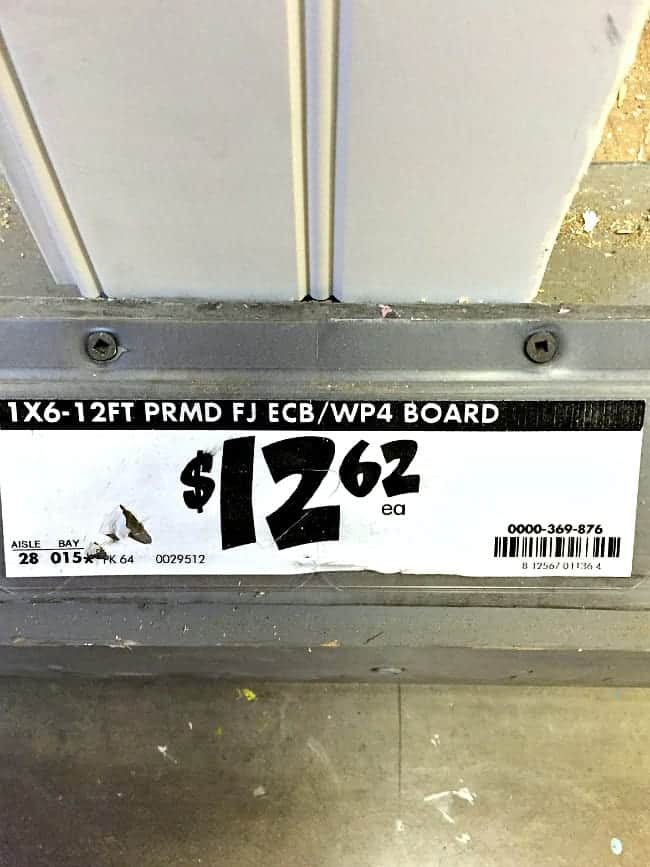 I've heard from several people that the planks that they have been able to find have been very expensive. I thought the ones that we got were very reasonable. We spent about $275 just for the planks for our 13'x 8′ kitchen.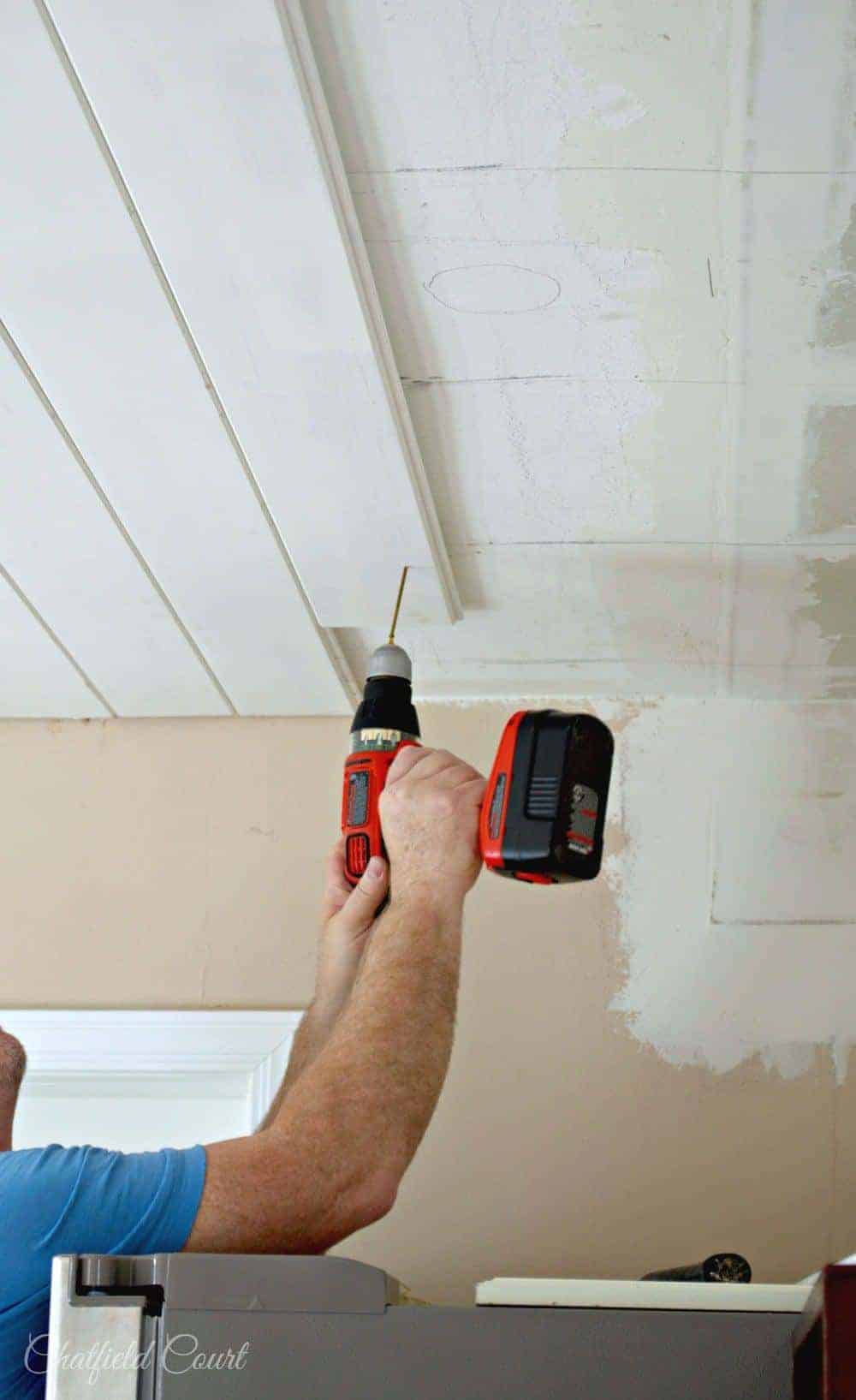 Painting it was literally a pain in the neck, but it wasn't the worst job ever. The whole time we painted, though, we kept saying that we were so happy that we spent the extra money on the pre-primed, and we're both cheap frugal when it comes to buying stuff like wood or other building supplies that will get painted.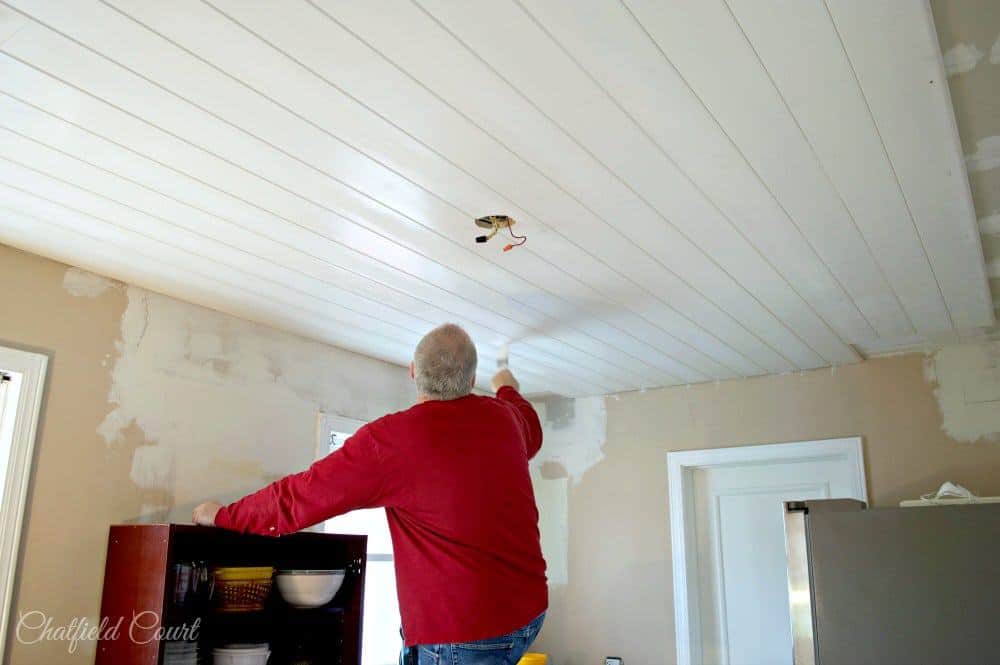 A little extra tidbit…I did find a few spots where a small amount of sap seeped through but I just added an extra coat of paint over it and it looked fine. It may seep through again but, honestly, you can't tell. I just noticed because…well, I'm weird like that. I would stand there and practically stand on my head to look at spots on the ceiling at different angles and in certain light but a normal person walking in there probably wouldn't notice. The mister didn't, but I could shave my eyebrows off and he probably wouldn't notice. Ok, bad example. Seriously, it wasn't really an issue, I just wanted to let you know that it could happen.
The ceiling turned out so much better than we thought. I would love to do another one in our new house in North Carolina….fingers crossed.
I hope that this little bit of info helps you out. Let me know if you're able to find any pre-primed tongue and groove planks in your area. I'd love to pass the info on.
You can find the tutorial on the plank ceiling here…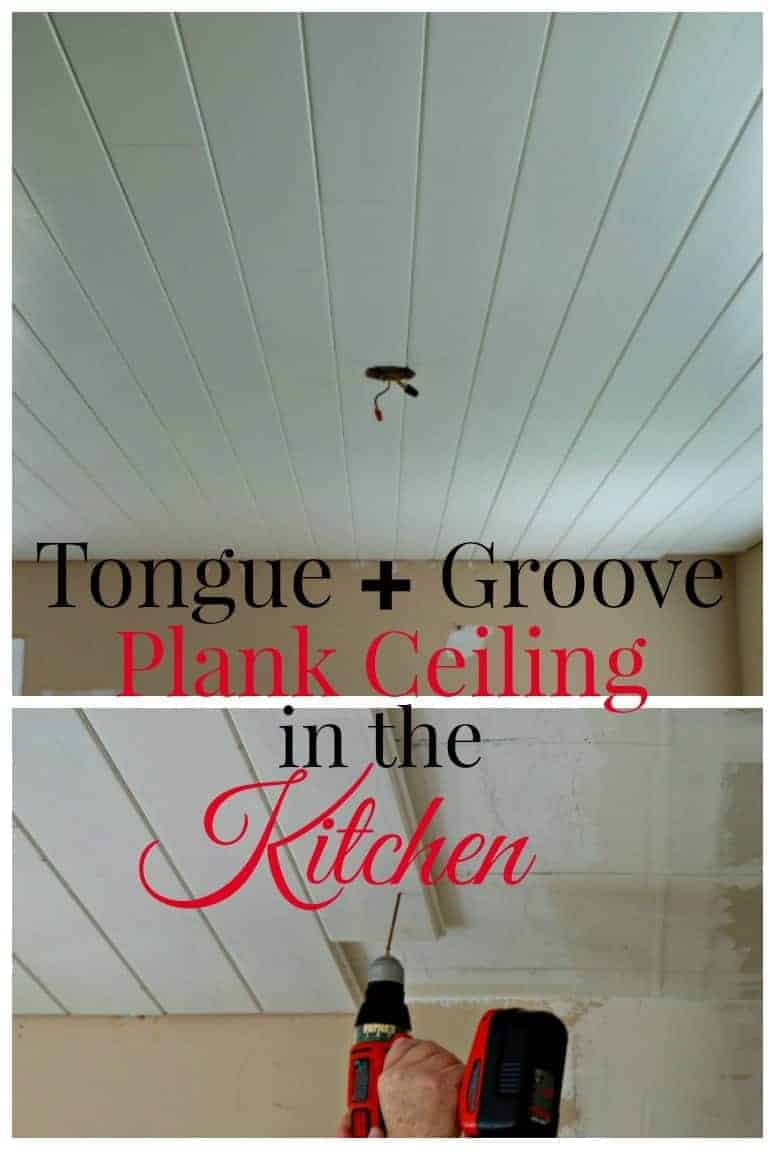 Tongue and Groove Plank Ceiling Tutorial
Or see the whole remodel reveal here…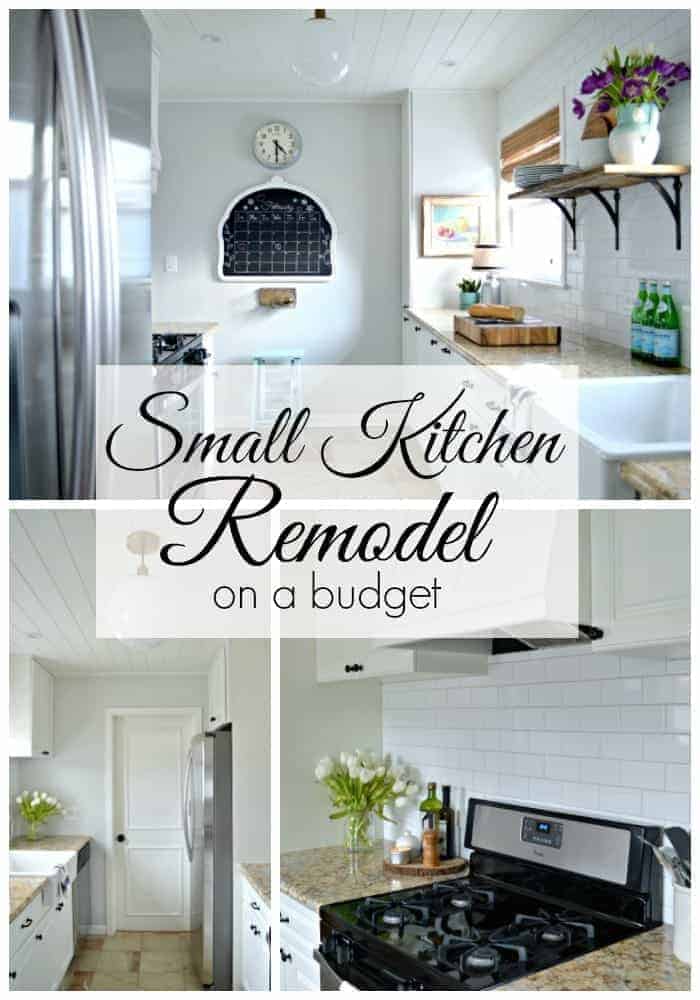 Kitchen Remodel Reveal