Hey, hey…I hope you had a great holiday weekend. A few weeks ago I shared the story of a window shutter that I built to cover an unsightly basement window.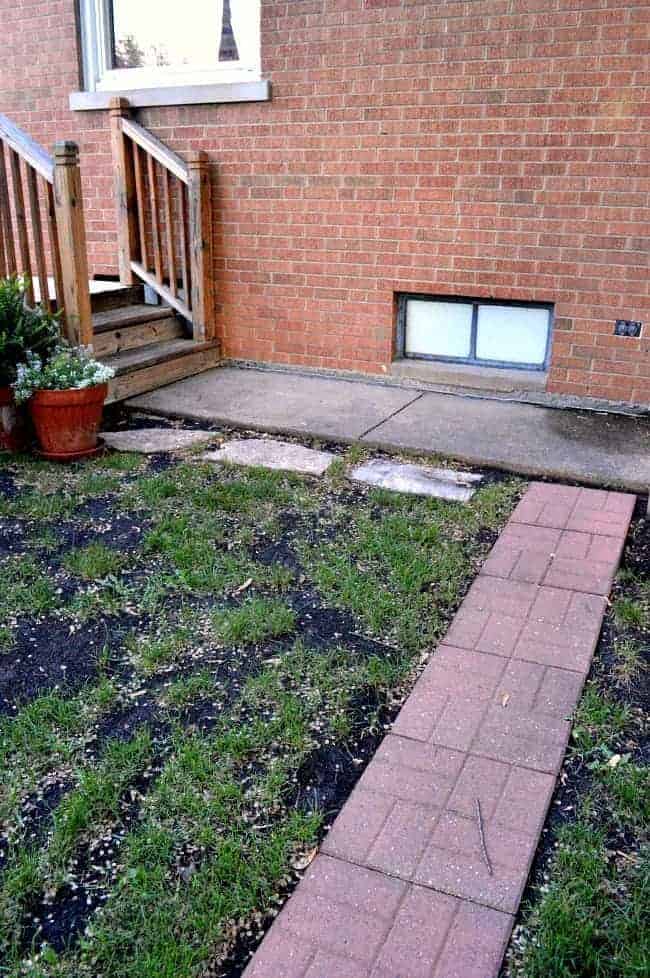 Here it is after our 2nd attempt at attaching it.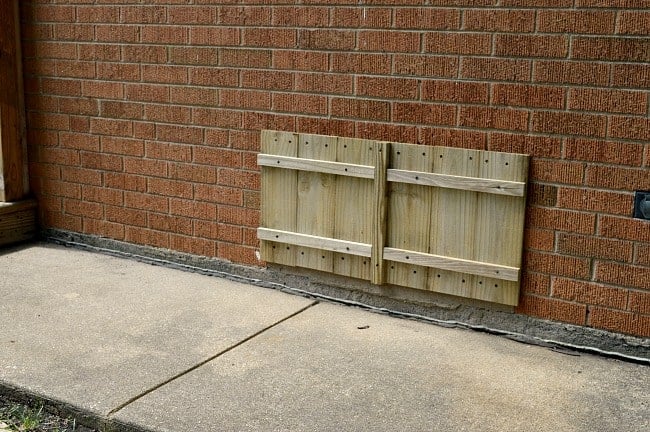 The shutter wasn't done at this point but I had doubts as to whether it was working. I wanted opinions so I posted and asked for your thoughts. Some were for and some were against but I was still not sure. If you've been reading Chatfield Court for a while then you know that I don't give up easily, so I decided to work on it a little bit before taking it down and calling it quits. The first thing I tried was a quick coat of walnut stain. Next I tried some faux hinges to make it look more authentic, even though it doesn't open and close.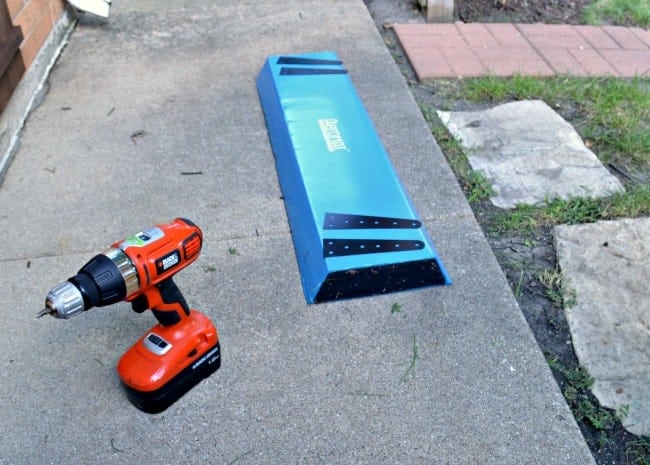 I bought hinges at Home Depot but they weren't the right size. I knew we would have to DIY our own so I drew out what I wanted and the hubs made some out of sheet metal. Once we knew they would fit I sprayed them, and some wood screws, with black paint.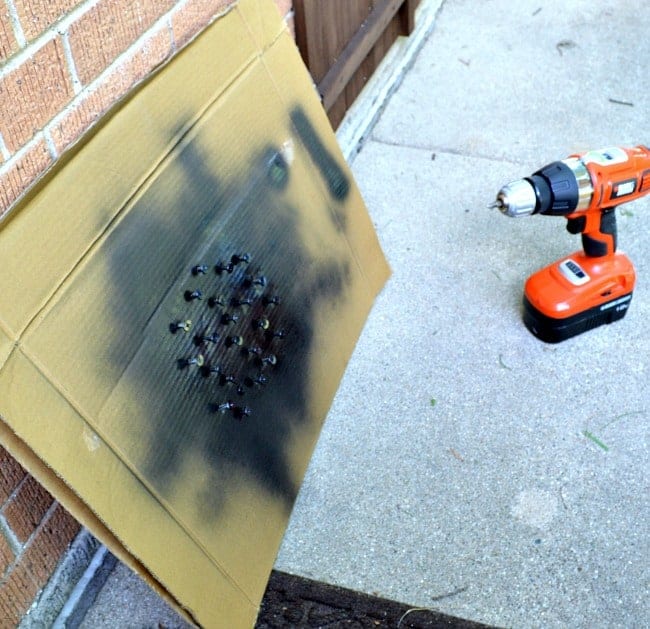 All that was left to do was to screw the fake hinges on. I also attached a latch to give it a real shutter feel.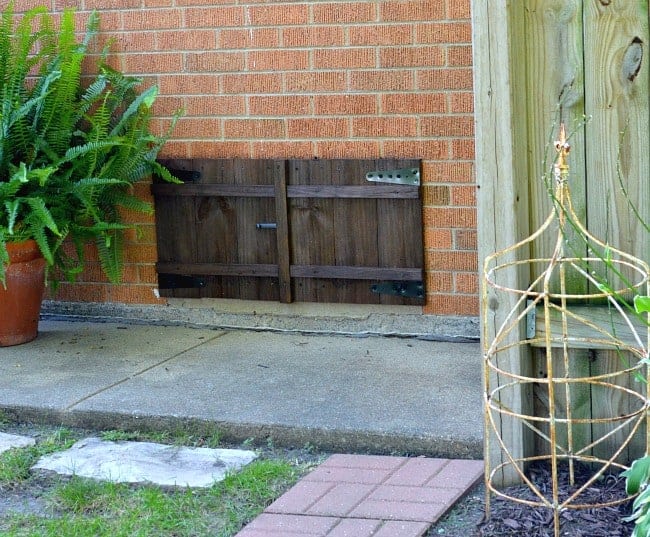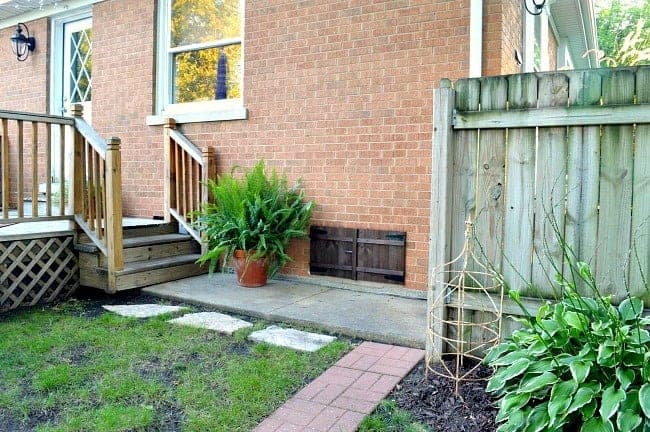 What do you think…does it look like a shutter or am I fighting a losing battle?
Please excuse the mold on the fence and the bald grass, ripped up by neighborhood skunks, our yard is a huge work in progress. 😉 You can look at my beautifully large fern though. I can't believe how much it has grown this summer.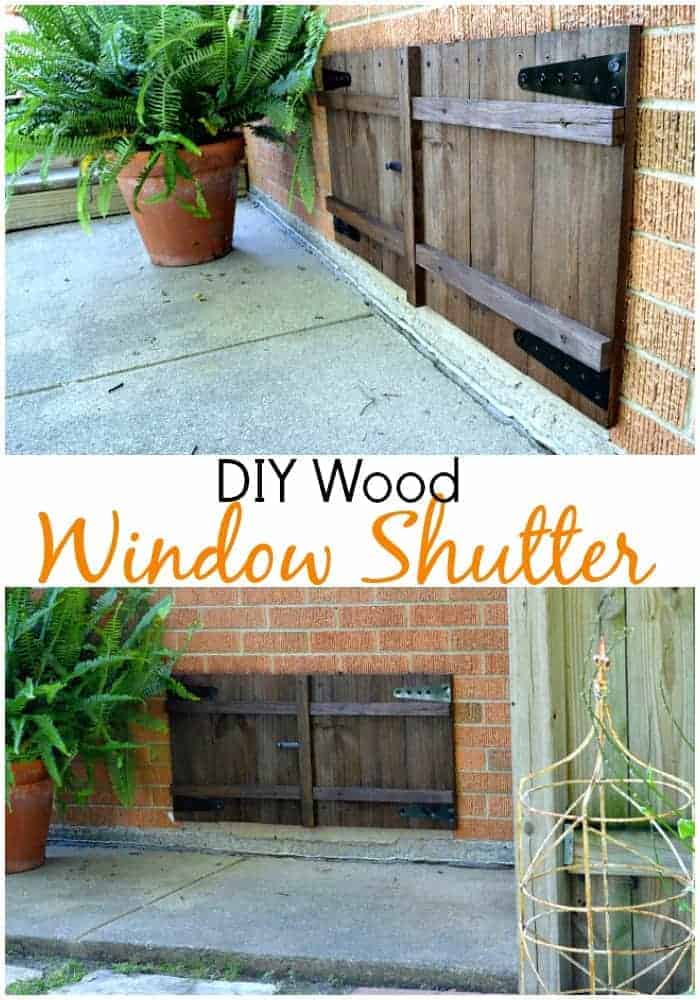 Thanks so much for stopping by!
I cleaned up that dirty, moldy fence. You can check out how easy it was and how good it looked, here.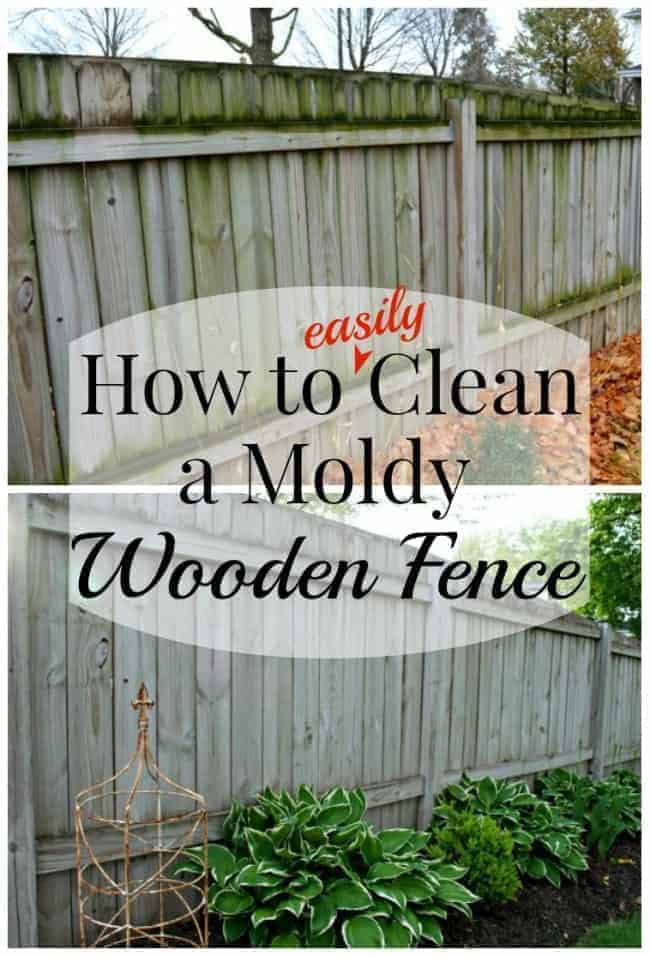 Clean a Moldy Wooden Fence