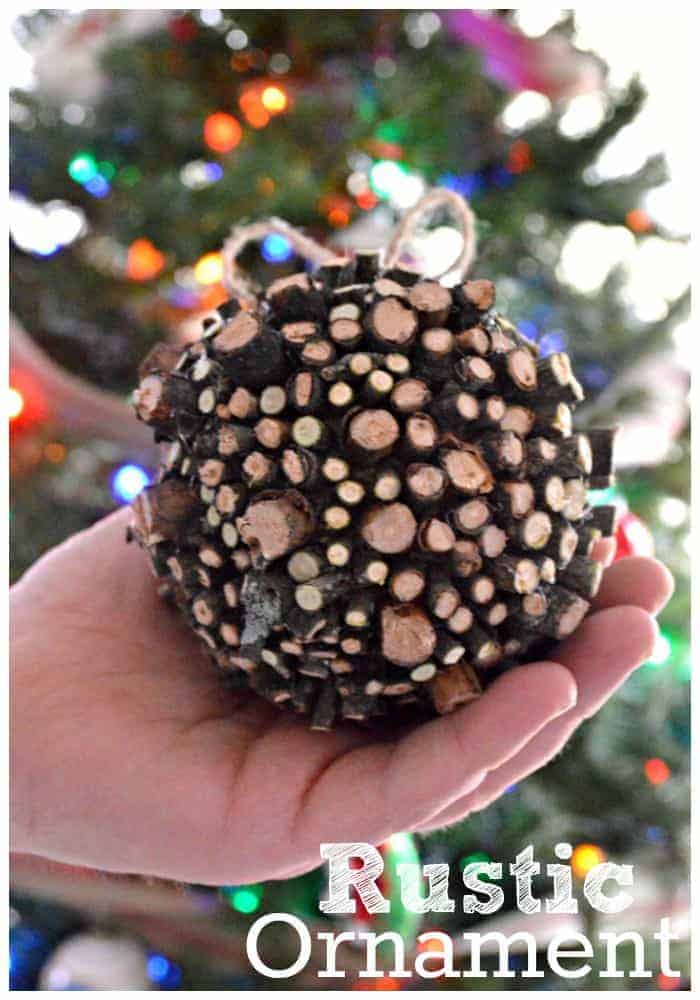 A few weeks ago I got the itch to make some ornaments. Getting the itch is always easy, coming up with the actual project is not. Anyway, I'm walking around Hobby Lobby trying to come up with something cheap, easy and cute and inspiration hit while I was in the craft paint aisle. So my project has nothing to do with craft paint, I just happen to be in that aisle when my idea came. 😉 I quickly figured out what I might need and went home to begin.
So what was my great idea? It was an ornament made from different size stick pieces. It sounded easy enough and was really cheap, I only had to buy some styrofoam balls, so I got busy making my ornament.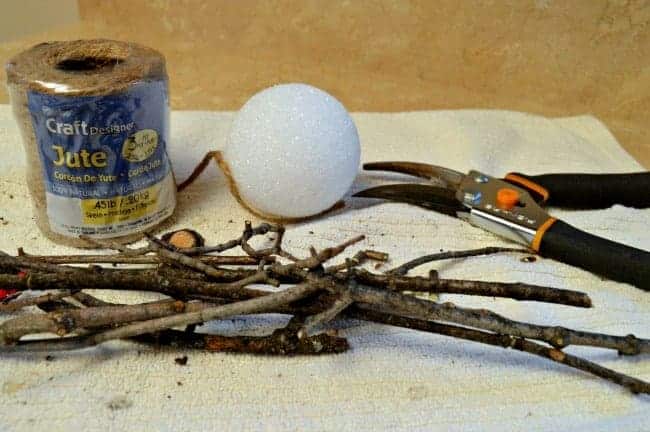 I was going to paint the ball, thinking that you would see some of it through the sticks, but decided to wrap it with jute twine instead. So far so good.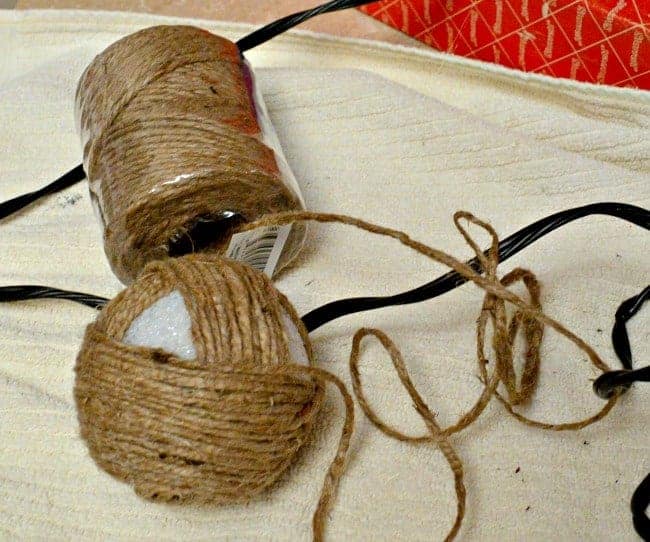 Next came the sticks. I simply cut some sticks from my yard into different lengths, about 1/4 in. to 1/2 in., and when I had a good pile I started hot gluing them to my twine covered ball. About 15 minutes in I realized that this was not going to be a quick project, but I kept going. My husband told me to give it up, many times, but I'm no quitter and no stinkin' stick ornament was gonna break me. 😉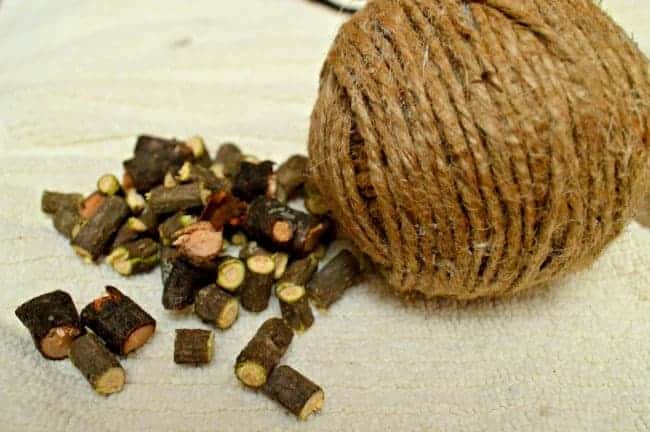 I sanded the ends of some of the sticks in the beginning but once I realized how long it was going to take me to do this, I stopped. I'll call it my "rustick" ornament. 😉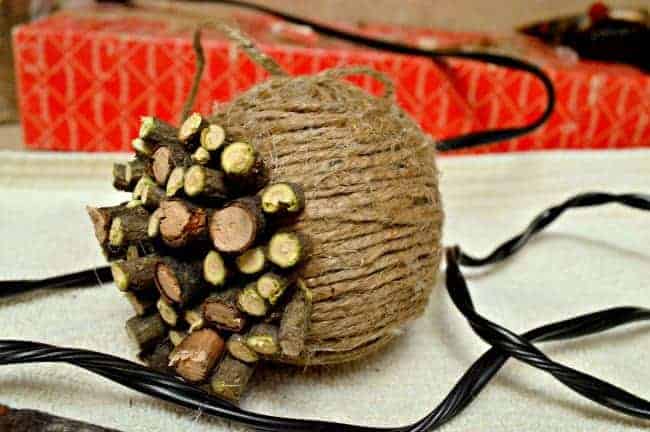 So after too many half hour sessions to count, I finally finished. Needless to say, I only ended up making one.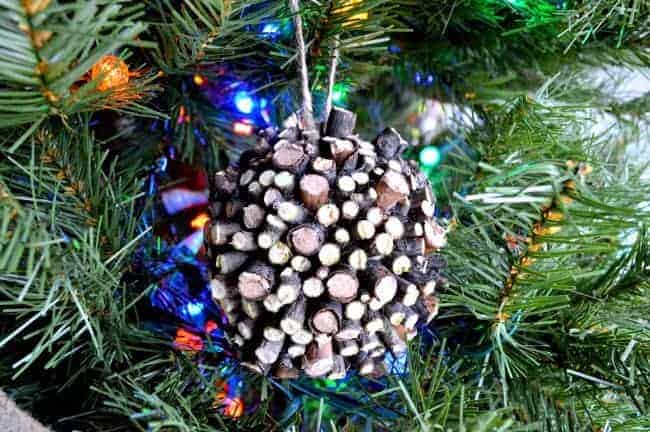 Have you ever had an idea for a project that ended up taking more time than you thought it would to finish? Please tell me I'm not the only one.
This will be my last post until January 2. We are going to California to spend the holiday with our girls. Yay! I promised my husband that I would try to take a mini break but I will post a little something on Christmas day. I hope you have a very Merry Christmas and a Happy New Year. Safe travels for all those traveling. As always, thank you so much for stopping by every week and for your continued support of Chatfield Court. I'm so excited to see what 2015 brings!
If you missed it, make sure you check out my Christmas guest bedroom.