I showed you my new, "old" window box that I found at the flea market way back in April, and I promised to share what it was and how it looked planted with pretty blooms. It's been a while but the flowers have finally grown enough to show it.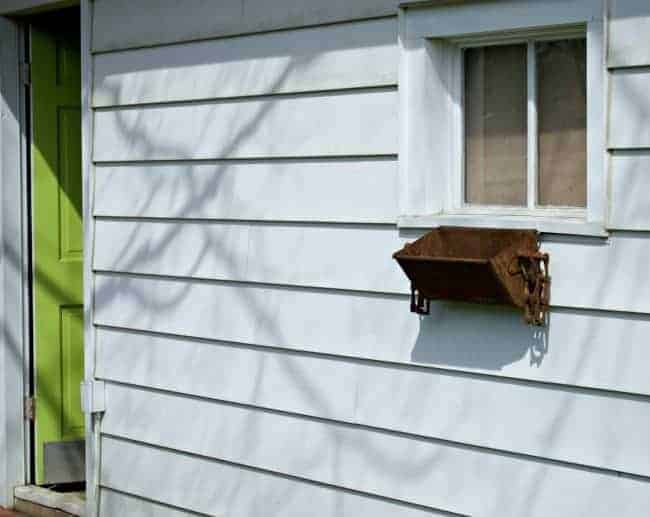 We haven't had much of a summer yet here in Illinois. There's been a day or two of hot weather but, for the most part, it's been cool and rainy, which means the vegetable garden and flowers are growing at a snail's pace (and I'm so ready for some fresh tomatoes).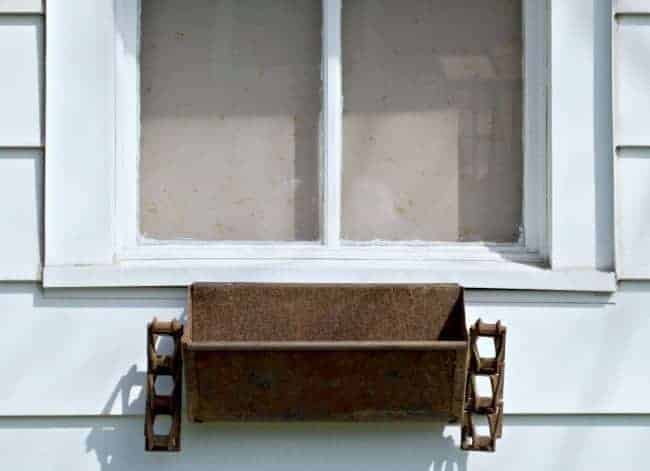 When I posted this earlier, there were a lot of good guesses but one of you smarties knew exactly what it was. So, have you guessed what it is? It's part of an old corn crib conveyor system that carried grain in the cups and was chain driven. I saw it at the flea market and knew it would be perfect for the garage window.
I didn't want it to lose its rustic-ness so I kept it pretty much as is. It did get a good cleaning and a couple of holes in the bottom for drainage. To hang it up, I put two screws under the window sill and hung the curved edge right on the screws.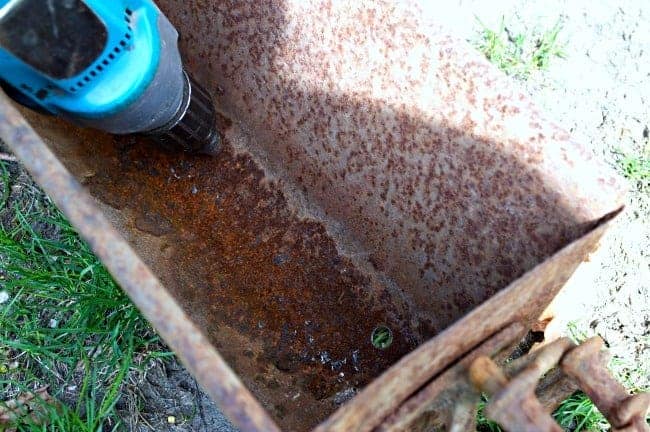 Once it was up I put two small pieces of scrap wood behind it to keep it level. The front was hanging low and, when watering, the water would run out and onto the ground. The wood keeps the front up so the flowers could get a proper drink.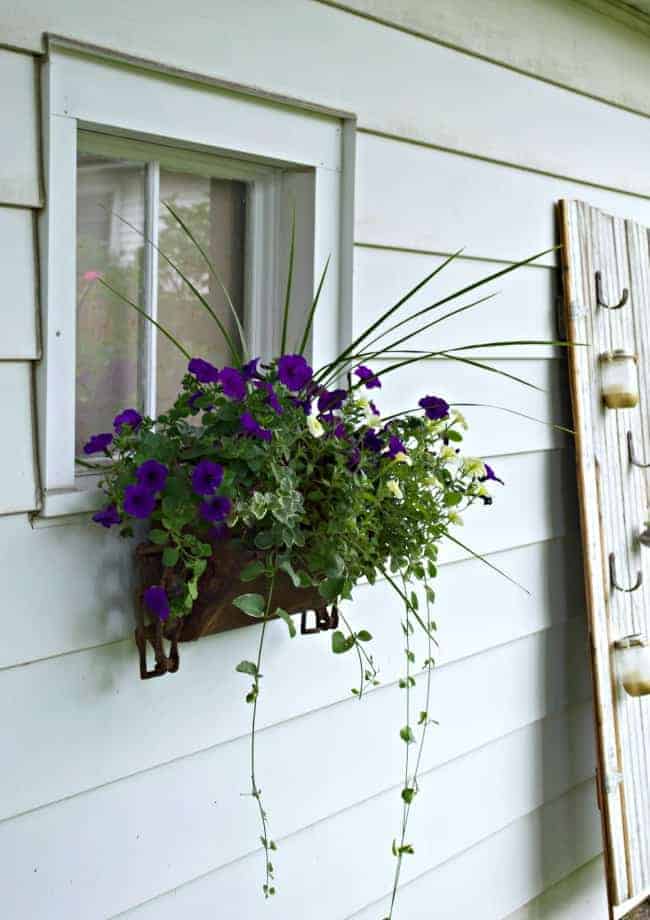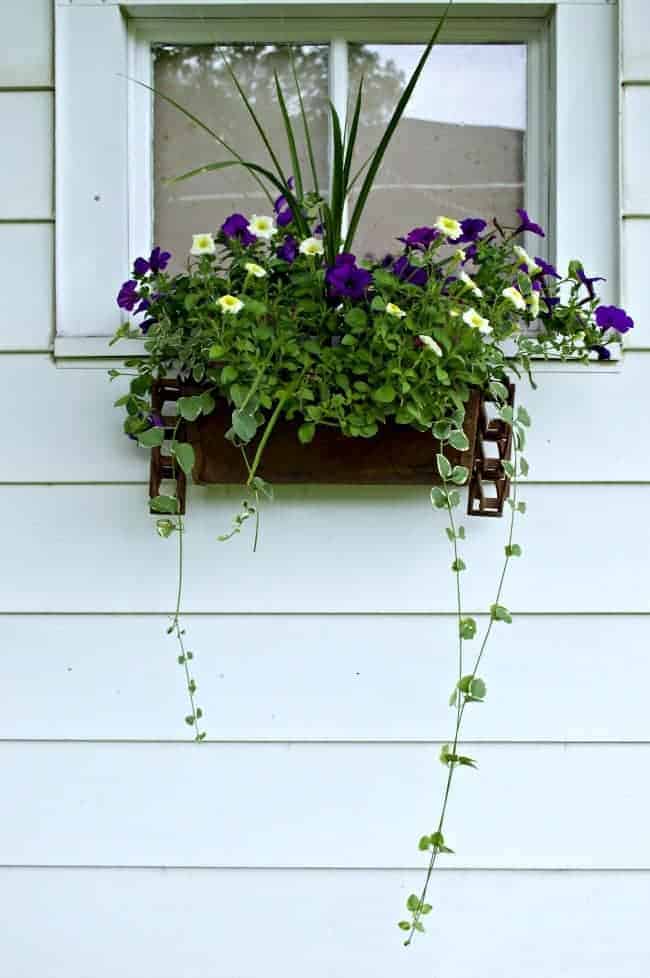 It may not be everyone's cup of tea but I love that it's rustic and different. How many people can say they're using rusty farm equipment as a window box? 😉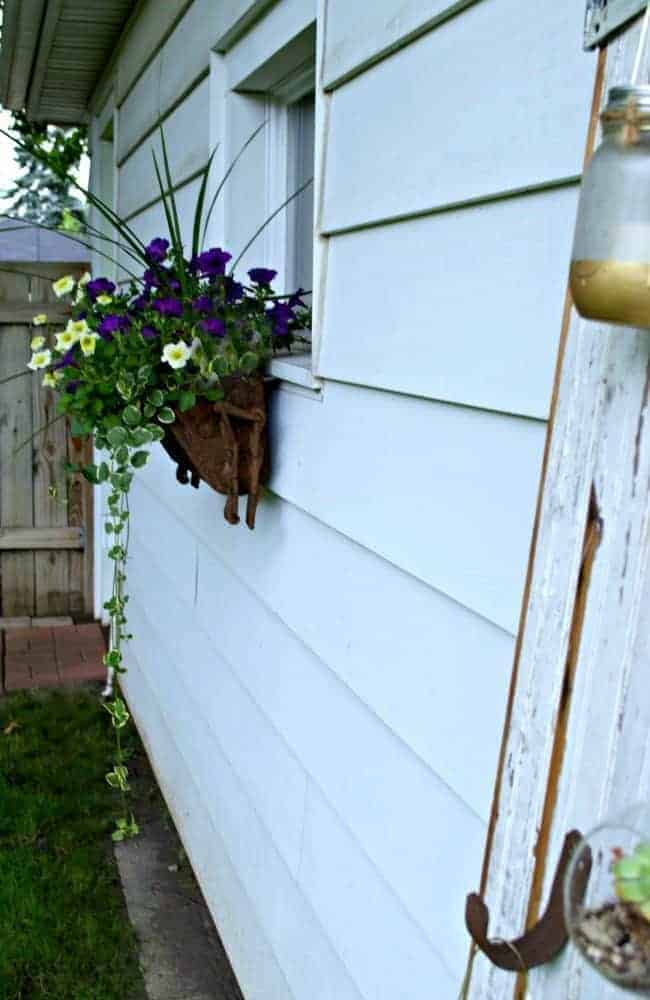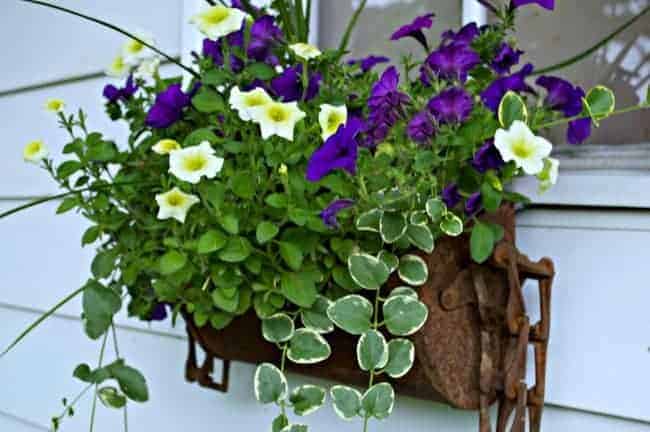 Have you reused or repurposed anything lately? I'd love to hear about it.
See you next week and I hope your weekend is great!