I just wanted to tell you how much I appreciated everyone who read and commented on my last post about wearing shoes in the house. It was really interesting to read all of the comments and emails I received, there's so many opinions on this subject. Thanks!!!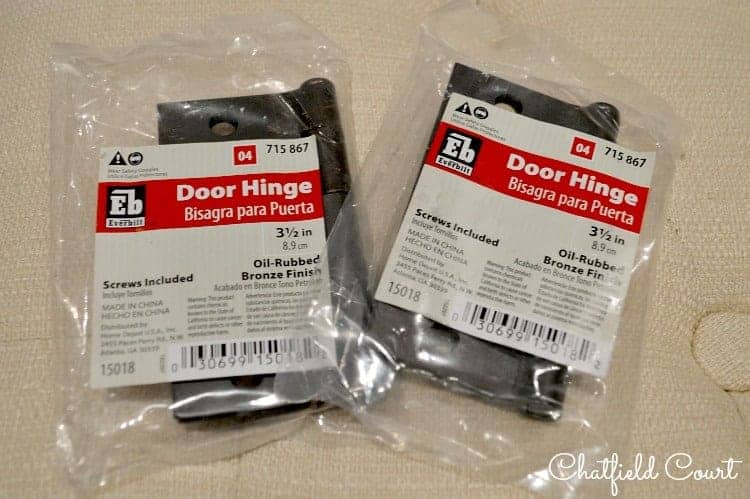 Because I am still waiting on the USPS to deliver an item so I can share my guest room redo, we will move on to another interesting topic (wink wink) replacing door hinges. I know that it doesn't compare to a big room reveal but it is part of redoing the room and every little project contributes to the overall look. I'm sure others who have an older home, ours was built in 1956, and want to replace door hinges will have had the same problem, so I wanted to share how we fixed it.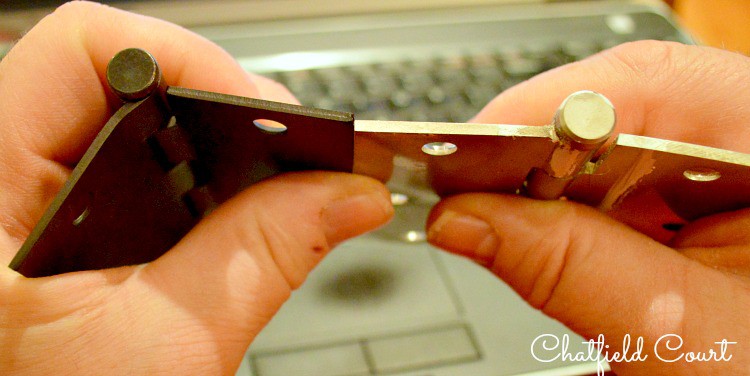 The problem is that the thickness of the new hinge I bought was thinner than the old hinge which made it sit recessed too deeply in the original cut out (the new hinge is ORB and the old one is silver). The hinge needs to sit flush with the door frame or it will spring back open and possibly bend your new hinge.
All we did was to use some cardboard from a cereal box. We cut a rectangular piece out the size of the hinge cut out and placed it under the new hinge. (Look at that beautiful new paint color peaking over Mr. C²'s hand 🙂 )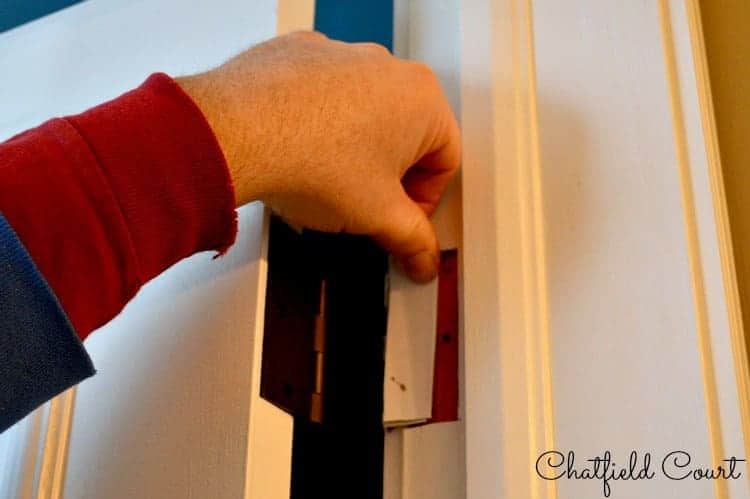 You may need to double or even triple it to get it flush with the door frame, because you don't want it too high or recessed too low in the frame. That's it…just screw in the screws and your hinge is done.
This wasn't a difficult job but it did add an extra, but necessary, step. Have you had to do this when you changed door hinges? I know, I know…fascinating stuff! 😉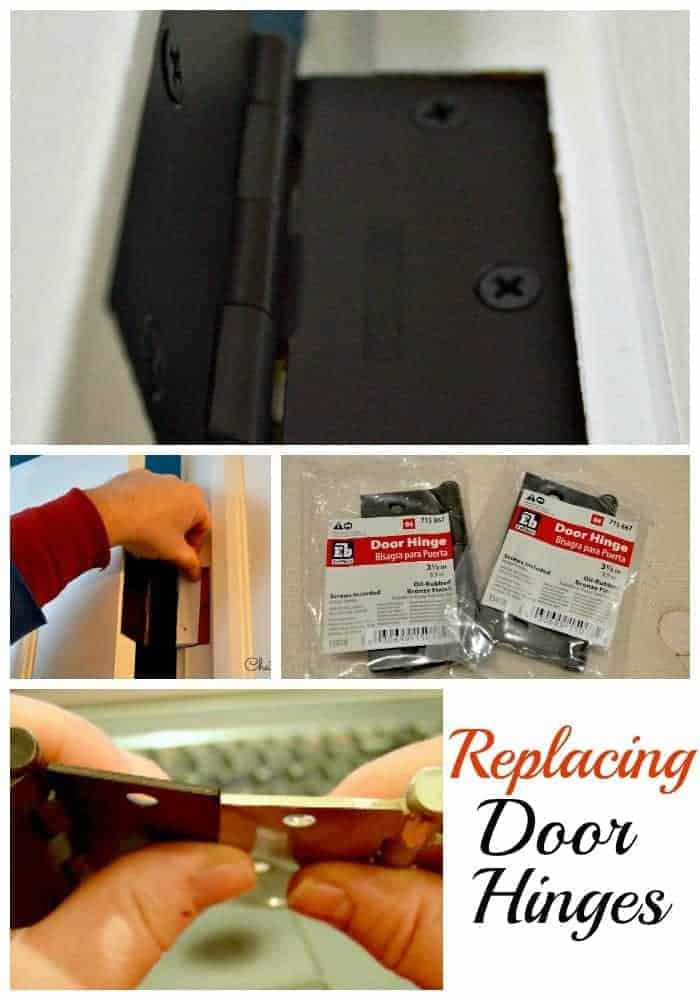 Thanks again for reading. I always appreciate it!