Happy Wednesday! I don't usually post in the middle of the week but today is special because I'm taking part in a fun series with 14 talented bloggers, aka the "Thrifty Style Team". On the second Wednesday of each month, we'll all share quick and easy thrifty ideas for the home. This week I'm sharing a new use for a thrifted old window screen that I found for $2. There's more awesome thrifty ideas to check out though, so make sure you look for them at the end of the post.
There are a lot of thrift store finds scattered throughout our cottage but some of my favorite pieces are the ones that don't need a makeover. I mean, how cool is it to find something you love for only a few bucks (and sometimes free!) and all it requires is a bit of elbow grease to clean it up? That's my favorite kind of find!
I've left plenty of thrift stores empty-handed but a few weeks ago I found an old window screen for $2. It wasn't something that I was looking for but as soon as I saw it I knew that I could make good use of it.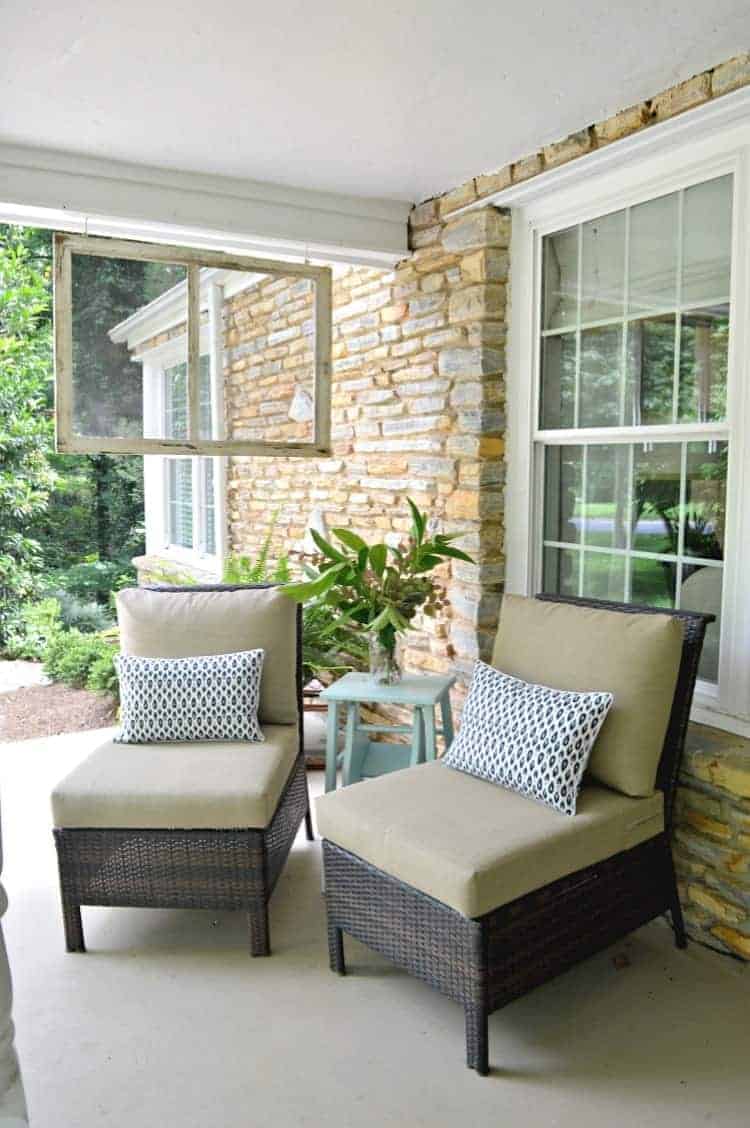 The plan was to use it as a see-through divider on the front porch. I wanted to add something that had a bit of character. The hubs didn't get it but I've long given up trying to convince him when I have an idea.
I thought about painting it, for about 2 seconds, and then I decided that all it needed was good cleaning and 4 stainless steel cup hooks to hang it up. Easy!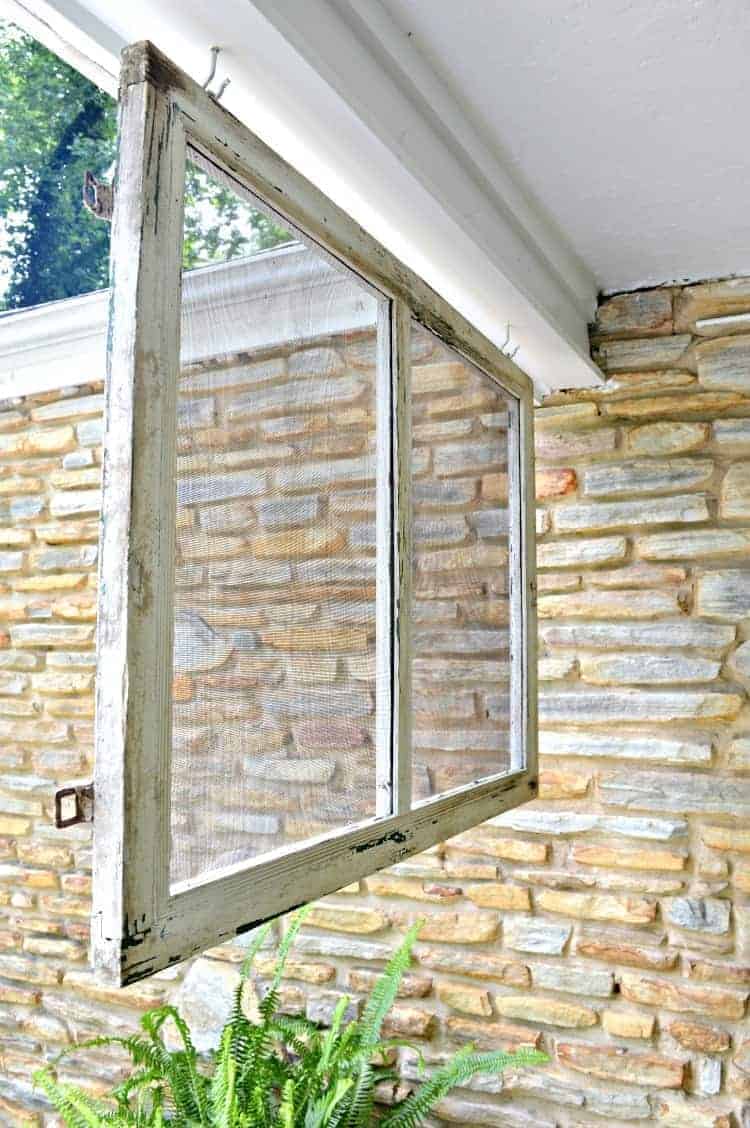 It's old and chippy and just what I was looking for. Well…I wasn't exactly looking for it but I'm so glad that I found it.
I love the green paint under the white chippy paint and the old hardware.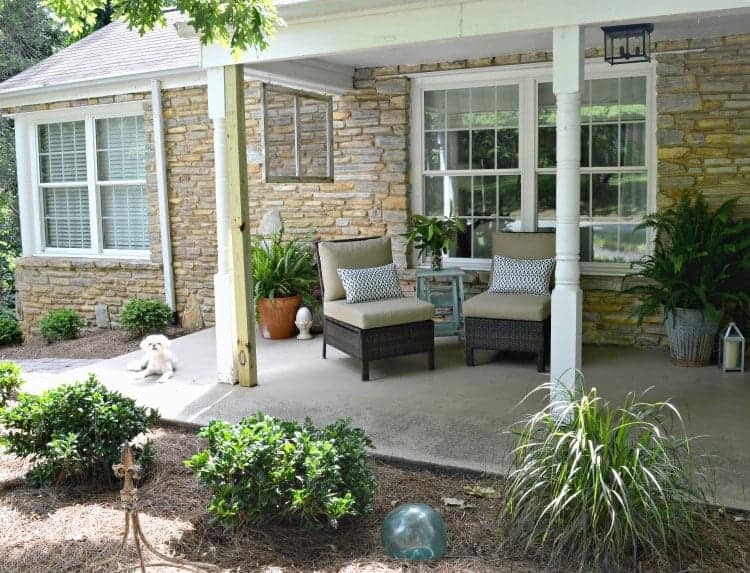 The porch is still a work in progress but I love the character that the old window screen brings to our outdoor seating area. Now we need to fix the posts before the roof comes crashing down. It's always something.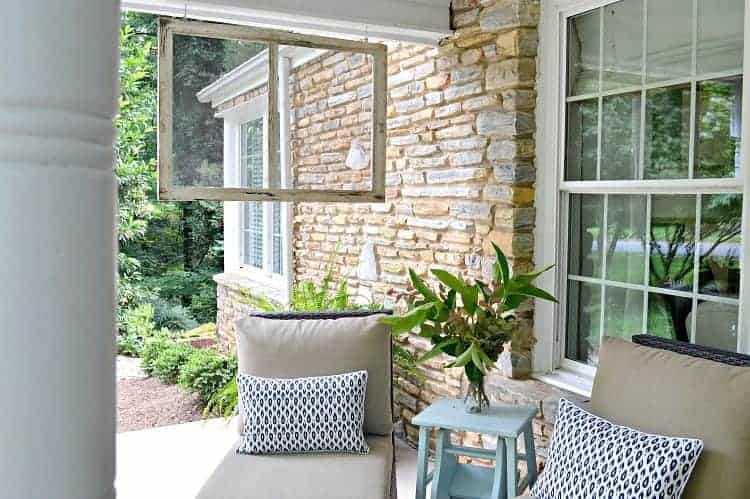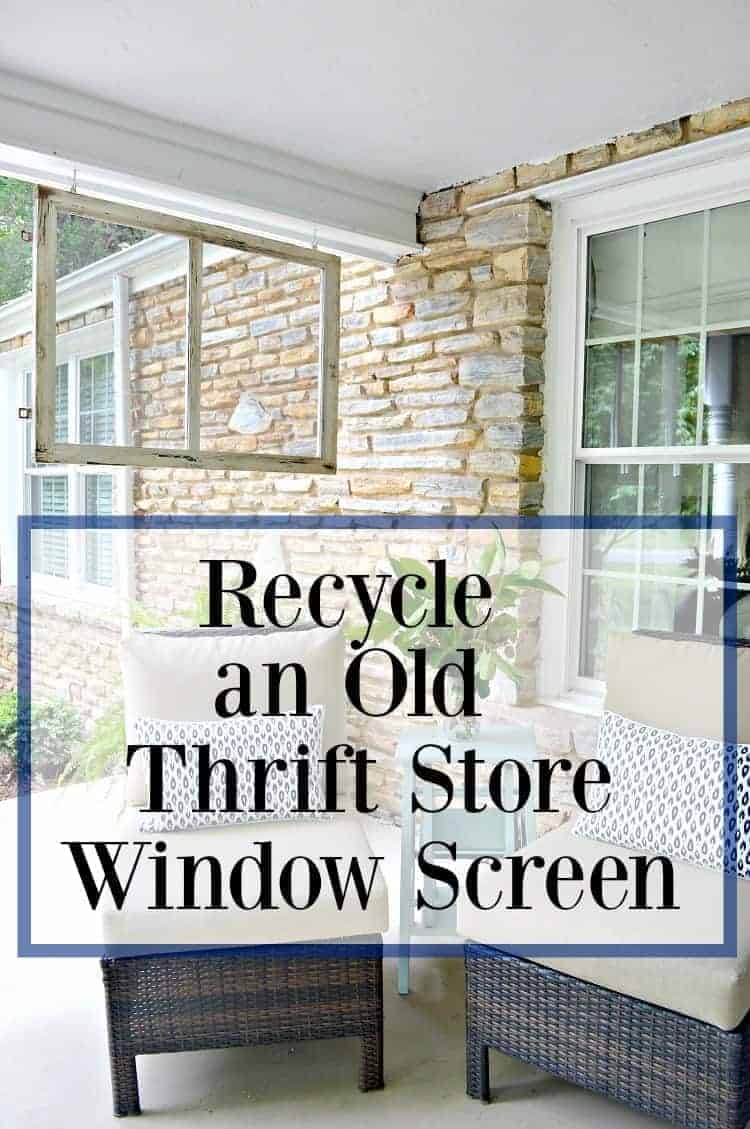 There's more thrifty ideas to see so make sure you check out the whole team.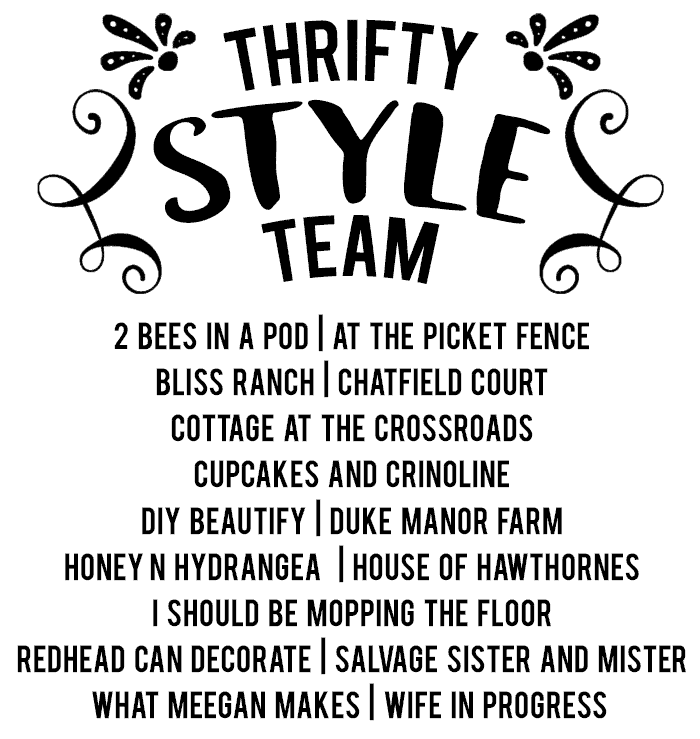 Check out a few other thrifty finds and DIY's I've shared.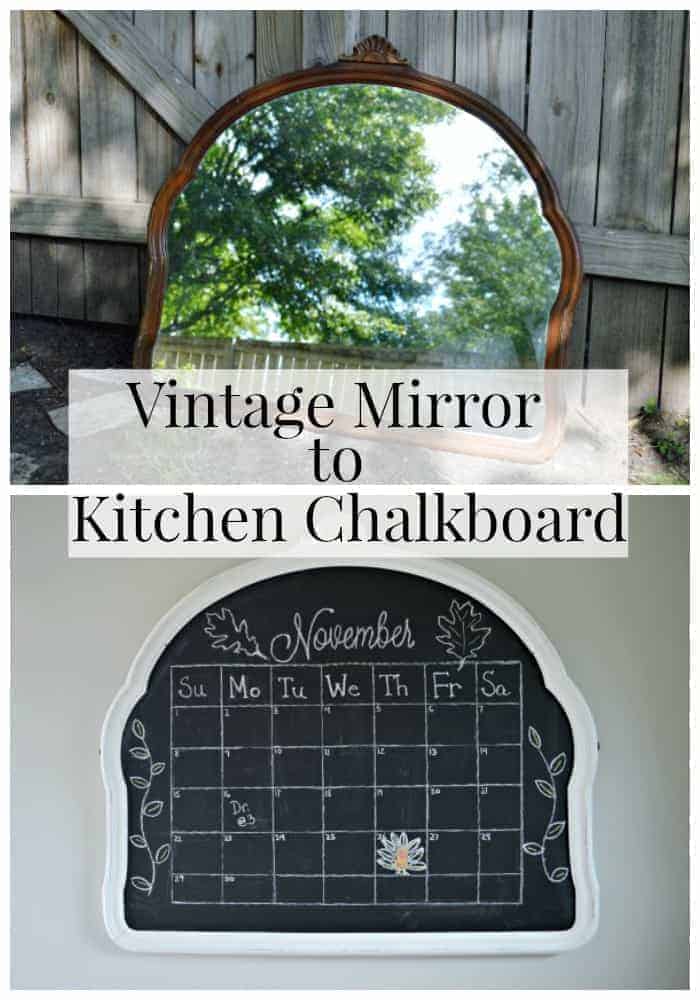 Thrifted Vintage Mirror to Kitchen Chalkboard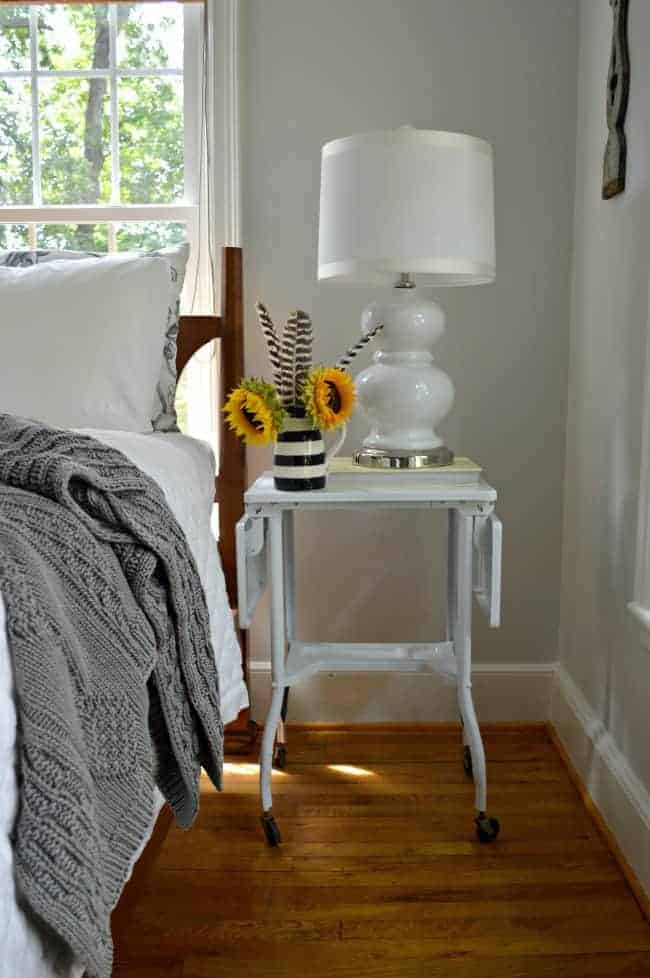 DIY Thrifted Industrial Nightstand
You can also find me at Between Naps on the Porch, Worthing Court, Savvy Southern Style, French Country Cottage