I know I promised to share the tie dye tutorial from my no sew tie dye pillow post, but I'm trying to make a short how-to video (my very first one) and I haven't finished it yet, so I'm hoping to post it on Monday. I know you must be really disappointed 😉 but I have another fun and easy idea to share (plus it was really cheap, woohoooo!).
A few weeks ago I went to the Kane County flea market, which is the mother of all flea markets around here. You can find just about anything there, from a vintage mail holder found in an old barn to plants to rusty giant letters. You name it, it's there.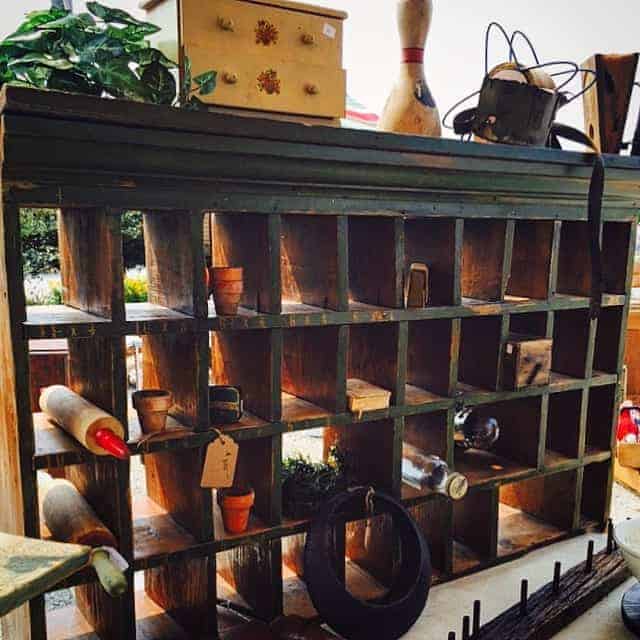 Anyway, I wasn't looking for anything in particular, just enjoying walking up and down the aisles checking everything out, when I saw some vintage olive buckets. I've been wanting one but I've never seen them at the flea, so when I saw that this giant, rusty beauty was $55, I knew it was coming home with me.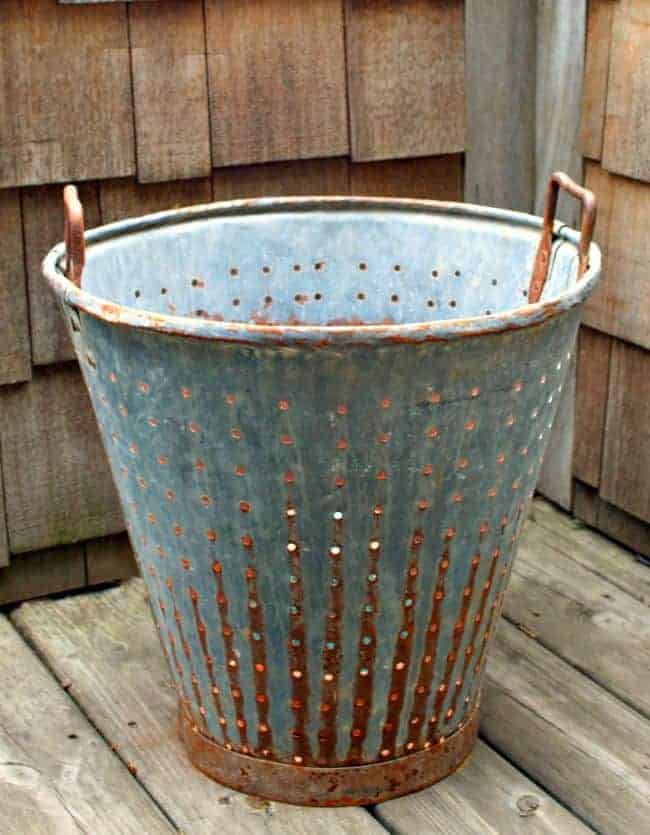 I've been looking at smaller olive buckets on and off for quite a while and I always thought I would use it in the house somewhere, but once I got this one home and saw how big it really was, I knew it would have to go on my deck with a beautiful Kimberly Queen fern inside. The only problem with it was that it needed a little height. I was trying to figure how to get it up in the air when I saw the tomato cages that the hubs had just put in the garden to hold up the tomatoes.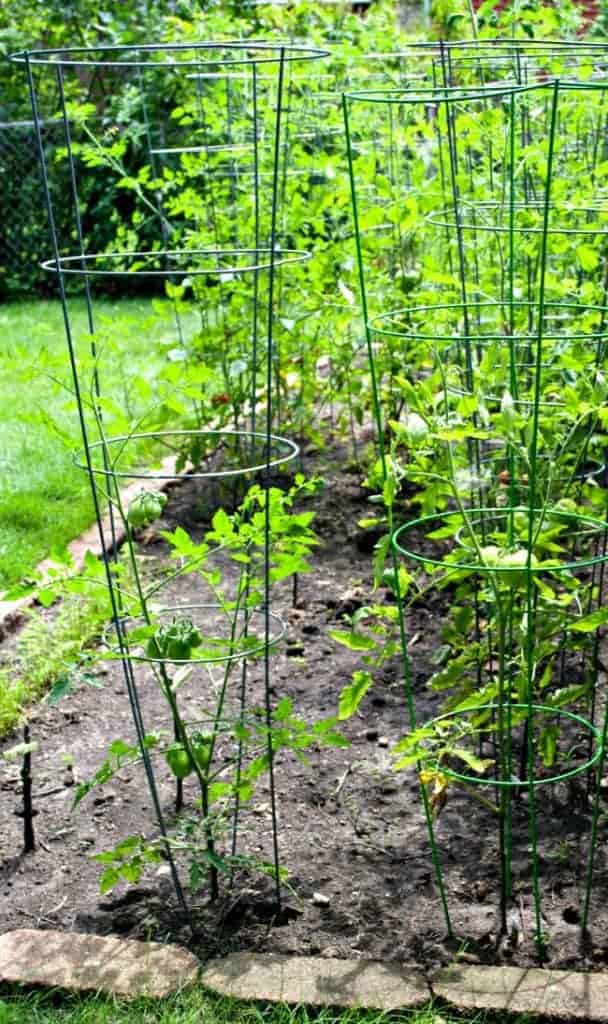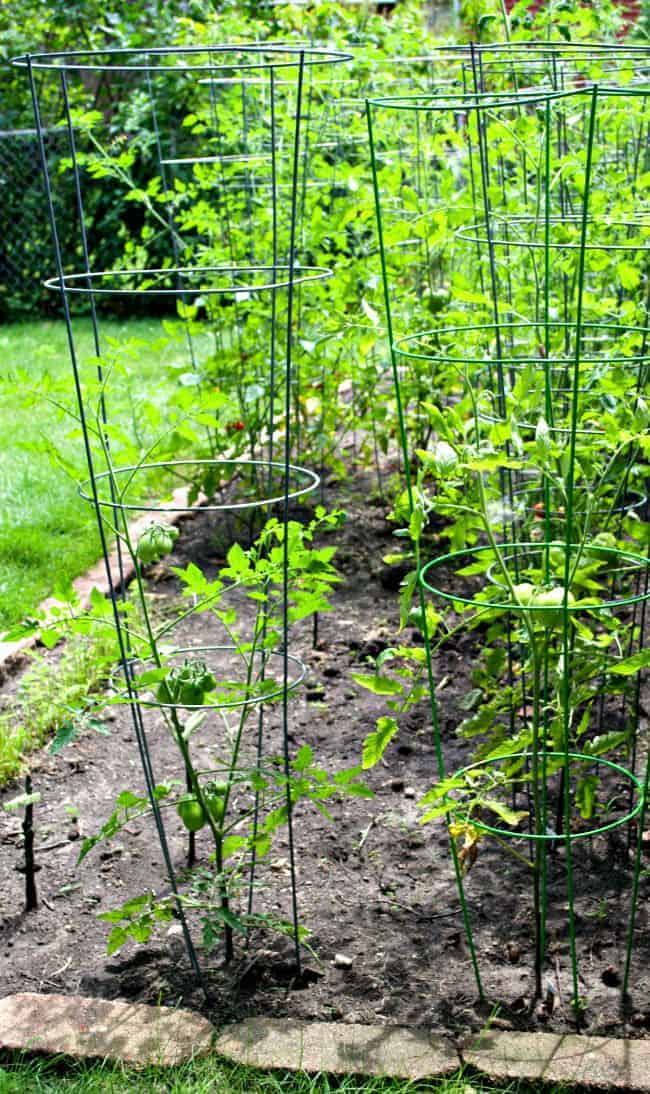 I didn't measure anything but as soon as I turned it upside down, I knew it would work (of course my ever supportive husband had doubts).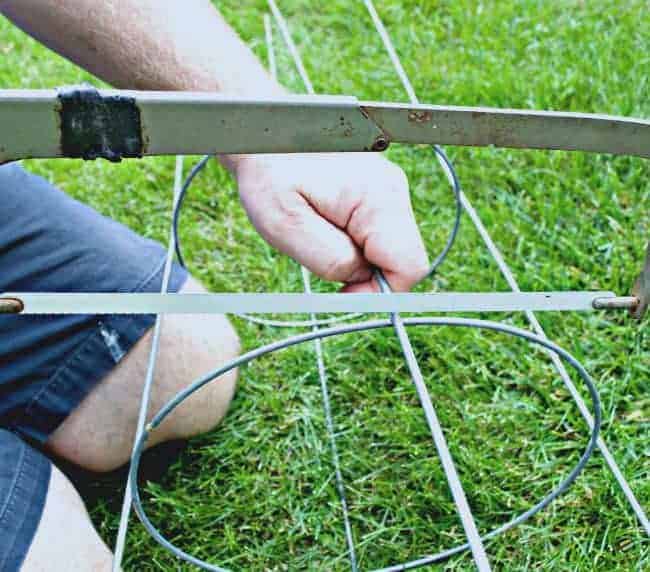 To get it to the size I wanted I just used a hacksaw to cut the 4 posts and the bottom ring off of the cage, which was a 5 minute easy job.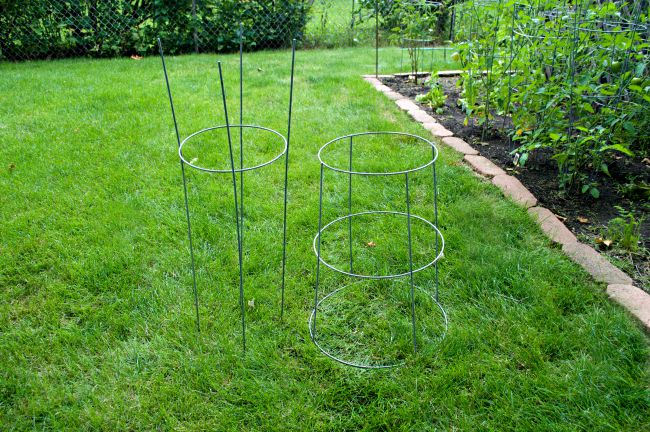 Then I put my bucket in to check the fit and it was perfect, and surprisingly sturdy.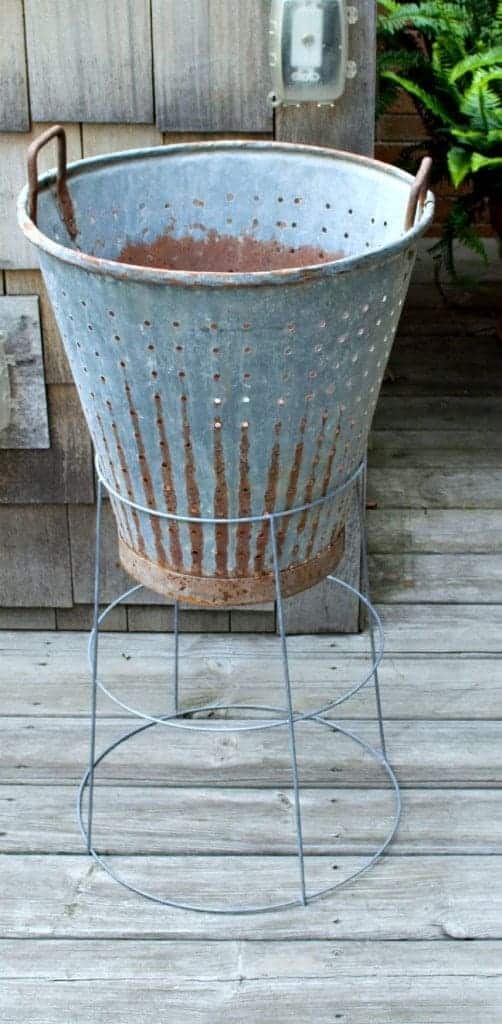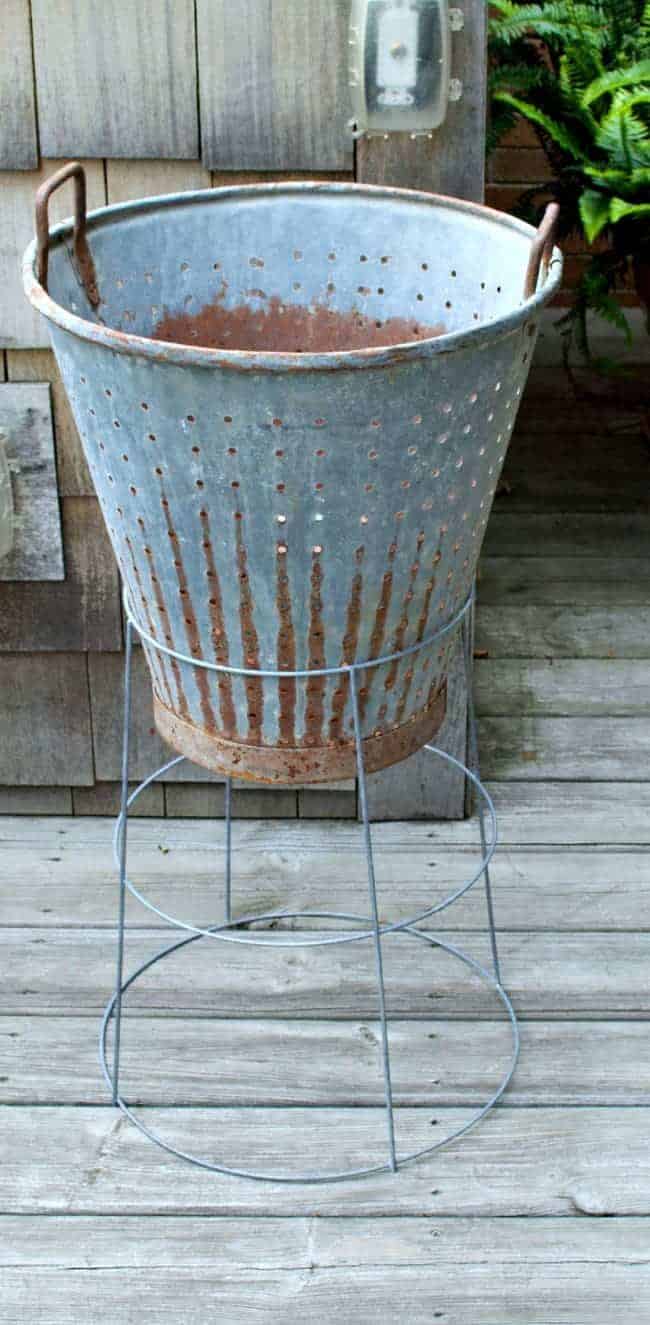 I liked the fit but I wanted to add just a bit of color to the cage so I decided to try some Rust-Oleum spray paint in Hammered Bronze.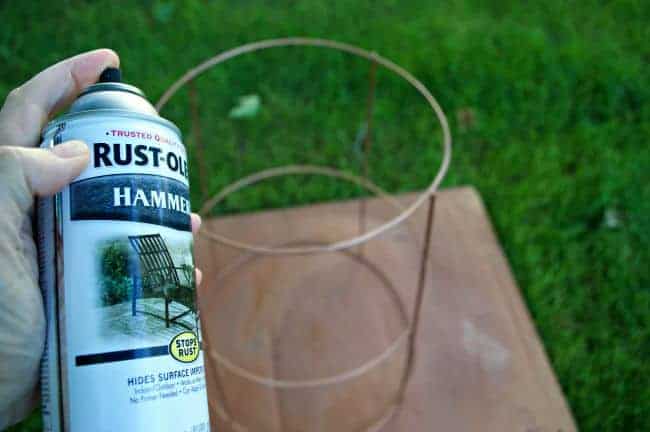 I think it was just the touch it needed.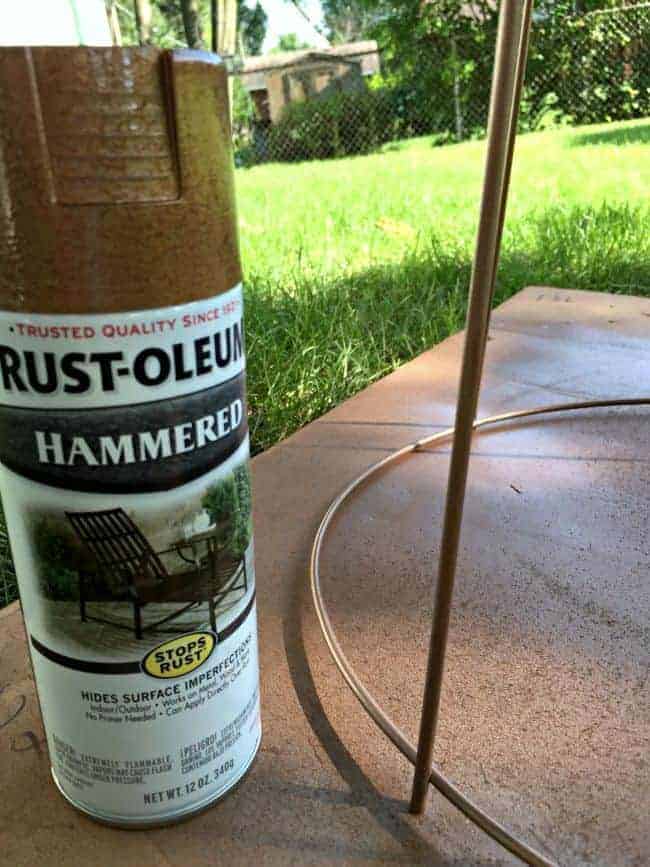 A little bit of drying time and I had a "new" plant stand for my vintage olive bucket. All I had to do was to add a fern and it was ready for a photo shoot.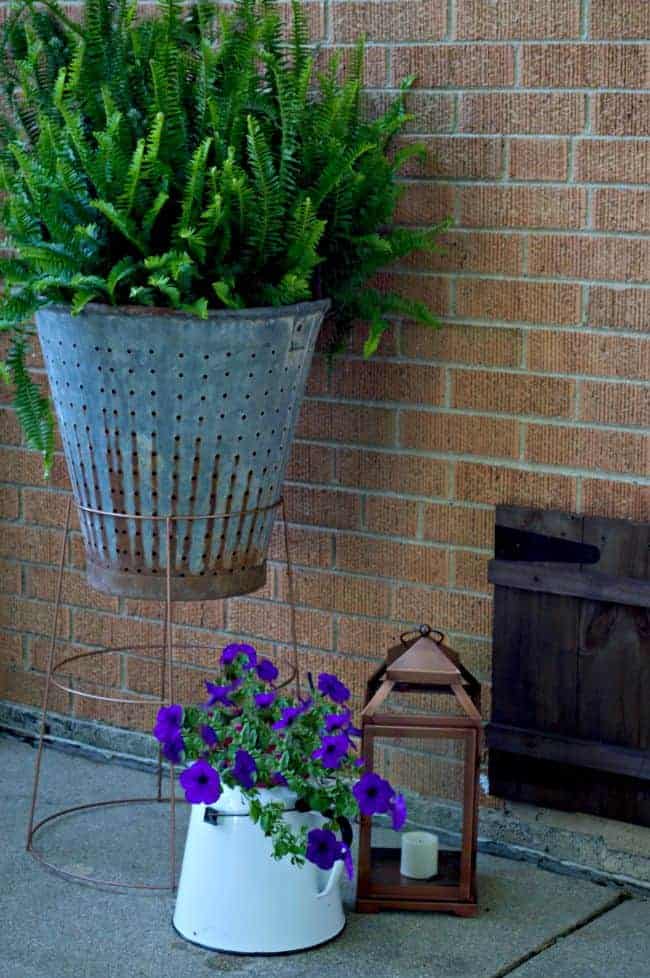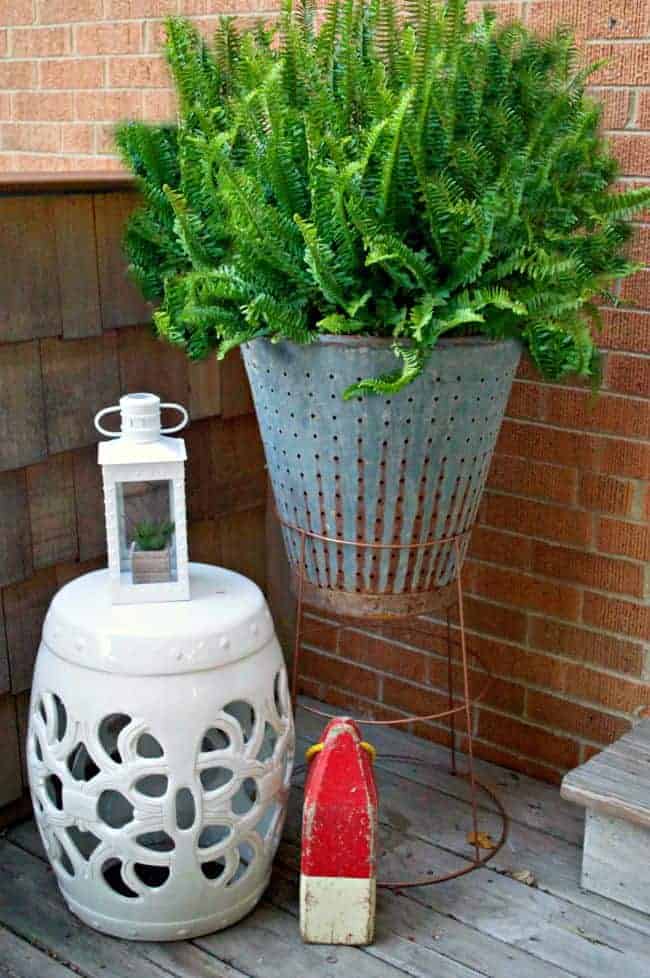 I never knew I wanted one but now I can say that I love my tomato cage plant stand. 😉
What projects are you working on right now? We're in the kitchen again this weekend painting some cabinets. I'm hoping to share an update soon.