Everywhere you look online nowadays white kitchen cabinets are all the rage. Actually white kitchens have been around forever, we just have more opportunity to look into people's homes thanks to the internet and Pinterest. Anyway, I am in the middle of painting my cabinets white and I thought I'd share some great (and popular) white paint colors for kitchen cabinets.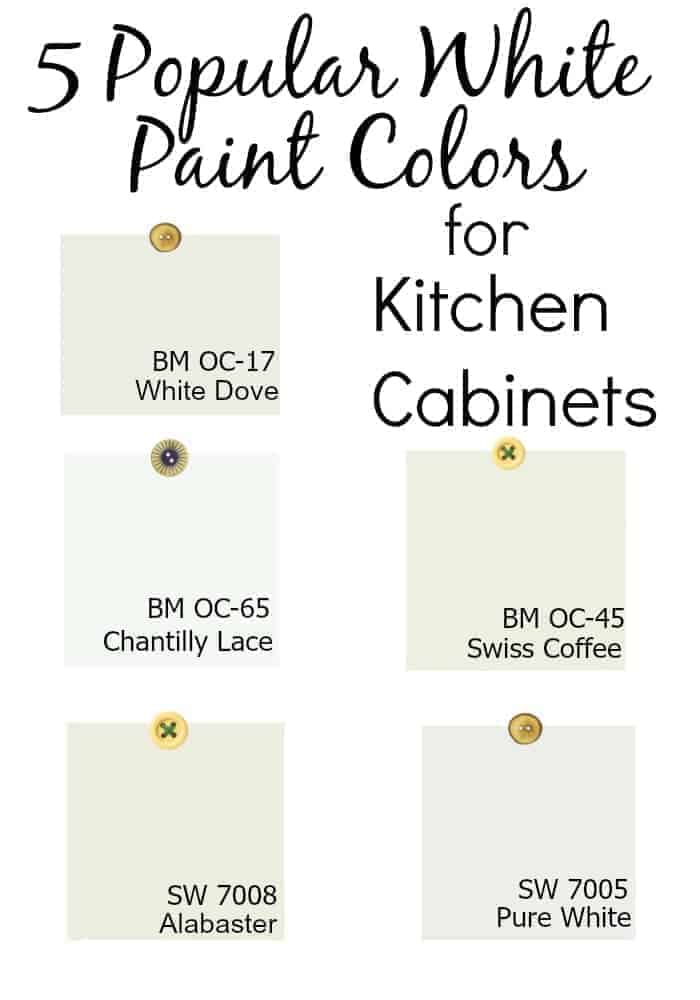 Here is a kitchen with cabinets painted with BM White Dove, which is a soft warm white with a touch of gray.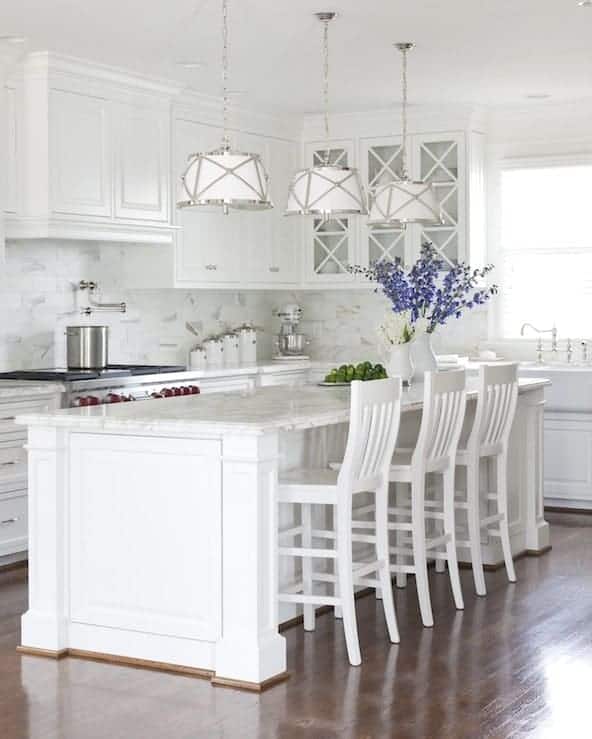 source
BM Chantilly Lace, a true white that is not too gray or creamy
source
BM Swiss Coffee, a creamy white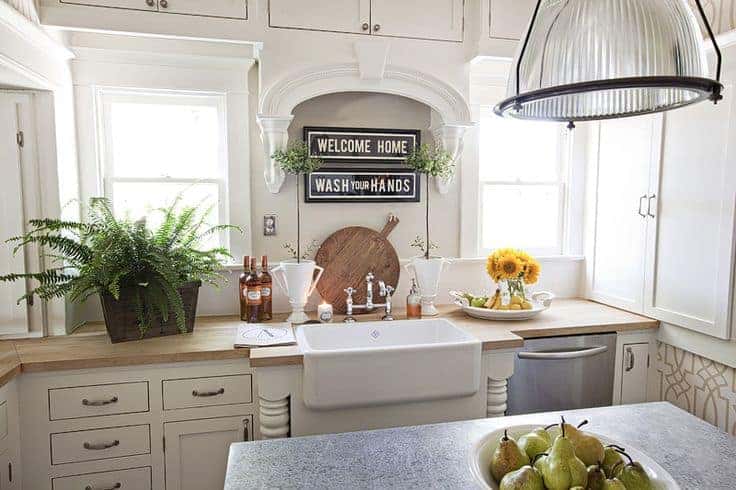 source
SW Alabaster, warm but crisp white. It has been compared to BM White Dove.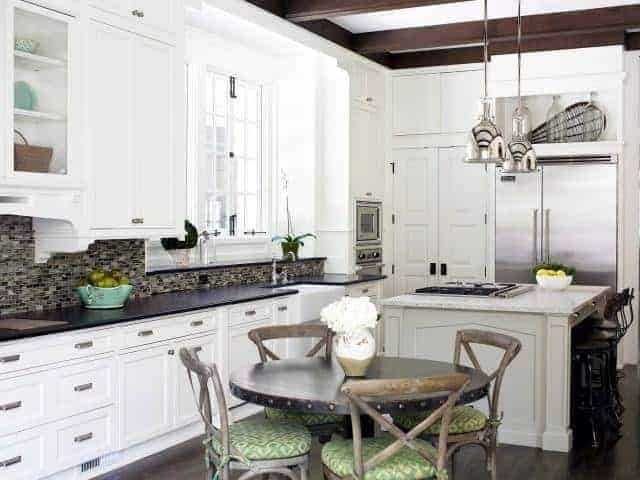 source
SW Pure White, a crisp white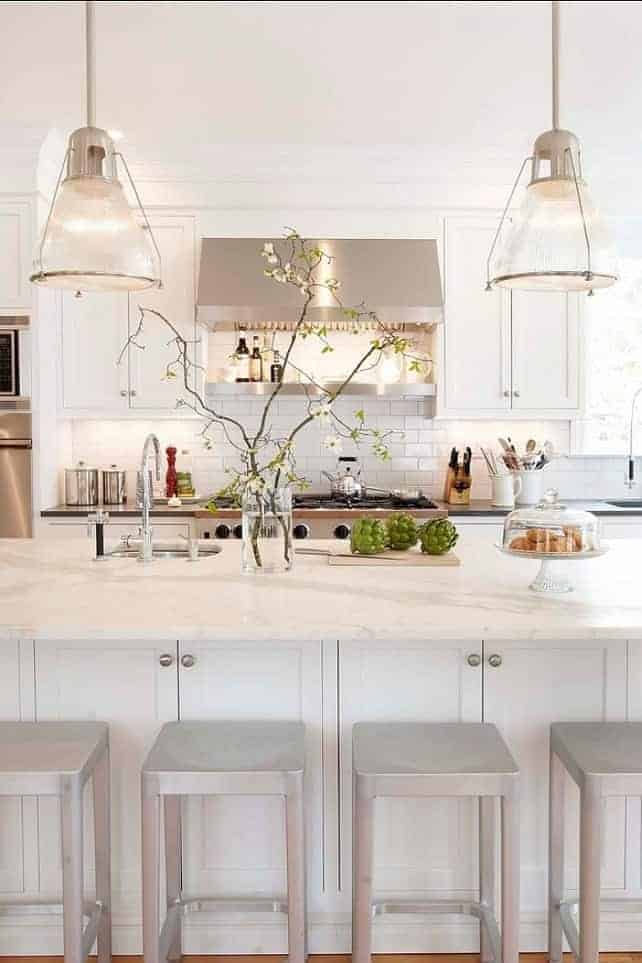 source
These are just a few of the whites I considered when I was trying to choose a color for my kitchen cabinets. It took me several tries to pick "the one" for my cabinets but I'm so happy with my choice.
If I could give you one good tip on choosing paint for your cabinets it is to try it in your room (not just with the paint chip). I bought a few pieces of poster board and painted them with the samples I picked out. Use painter's tape to put your sample on your cabinet and keep it there for several days, look at it in daylight and at night. Try it all around your room, even near your appliances and backsplash material, and you'll find your white. Picking a paint color for your kitchen cabinets doesn't have to be stressful.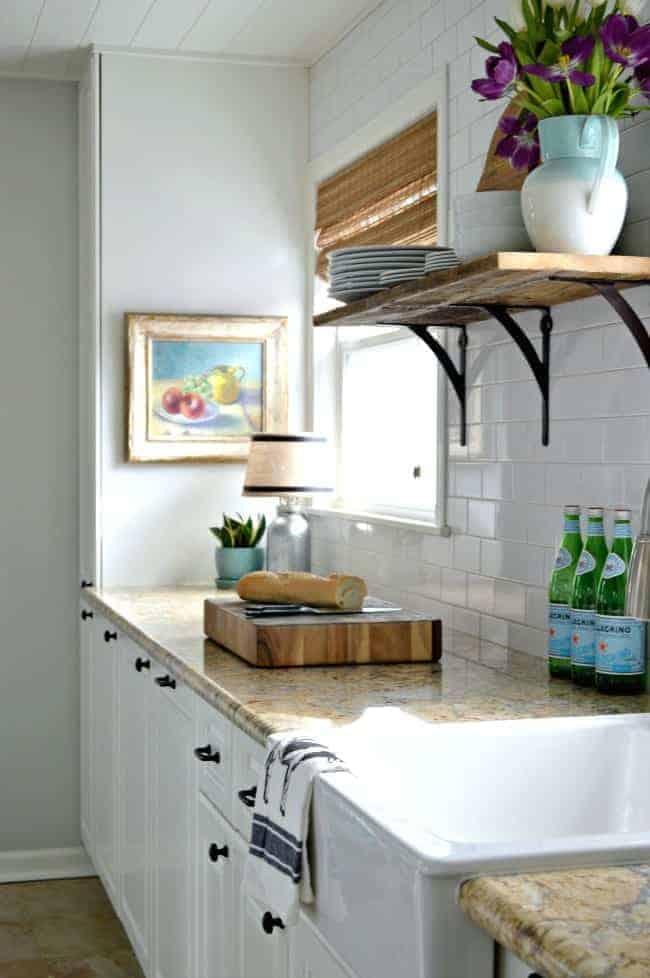 Which one did I go with?
I chose BM White Dove. It's also the color I used on the trim and doors throughout my house. I even used it on 4 ceilings, in pearl. Yes, I love it that much but more importantly, I love how it looks in my home.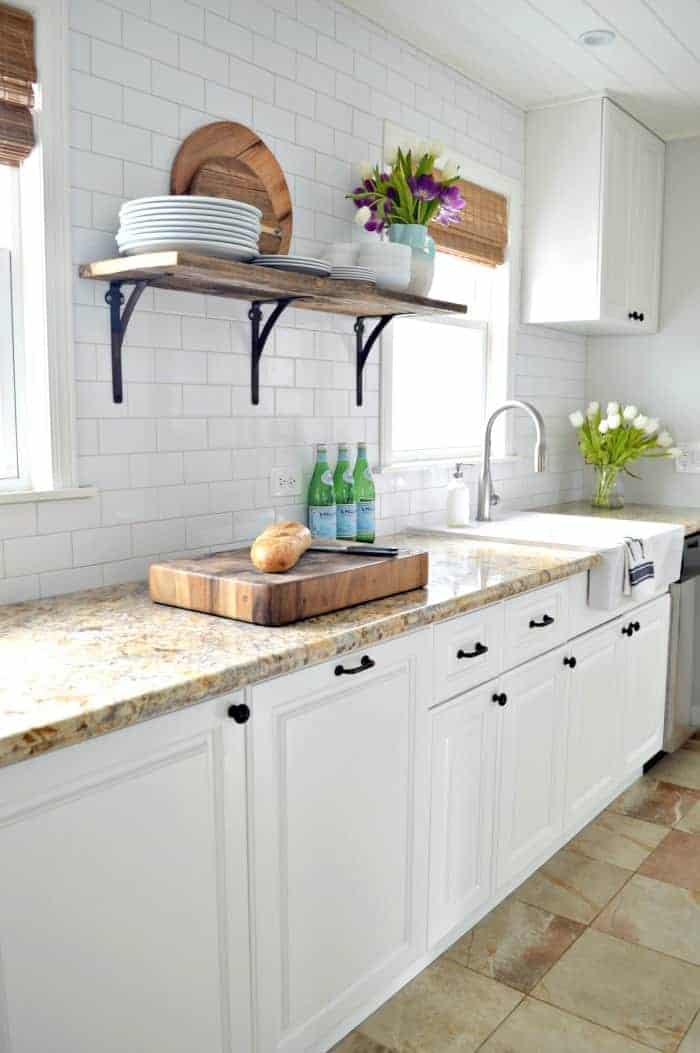 Are there any white paint colors that you'd love to use in your home?