A quick and easy 10 minute DIY fall decor idea!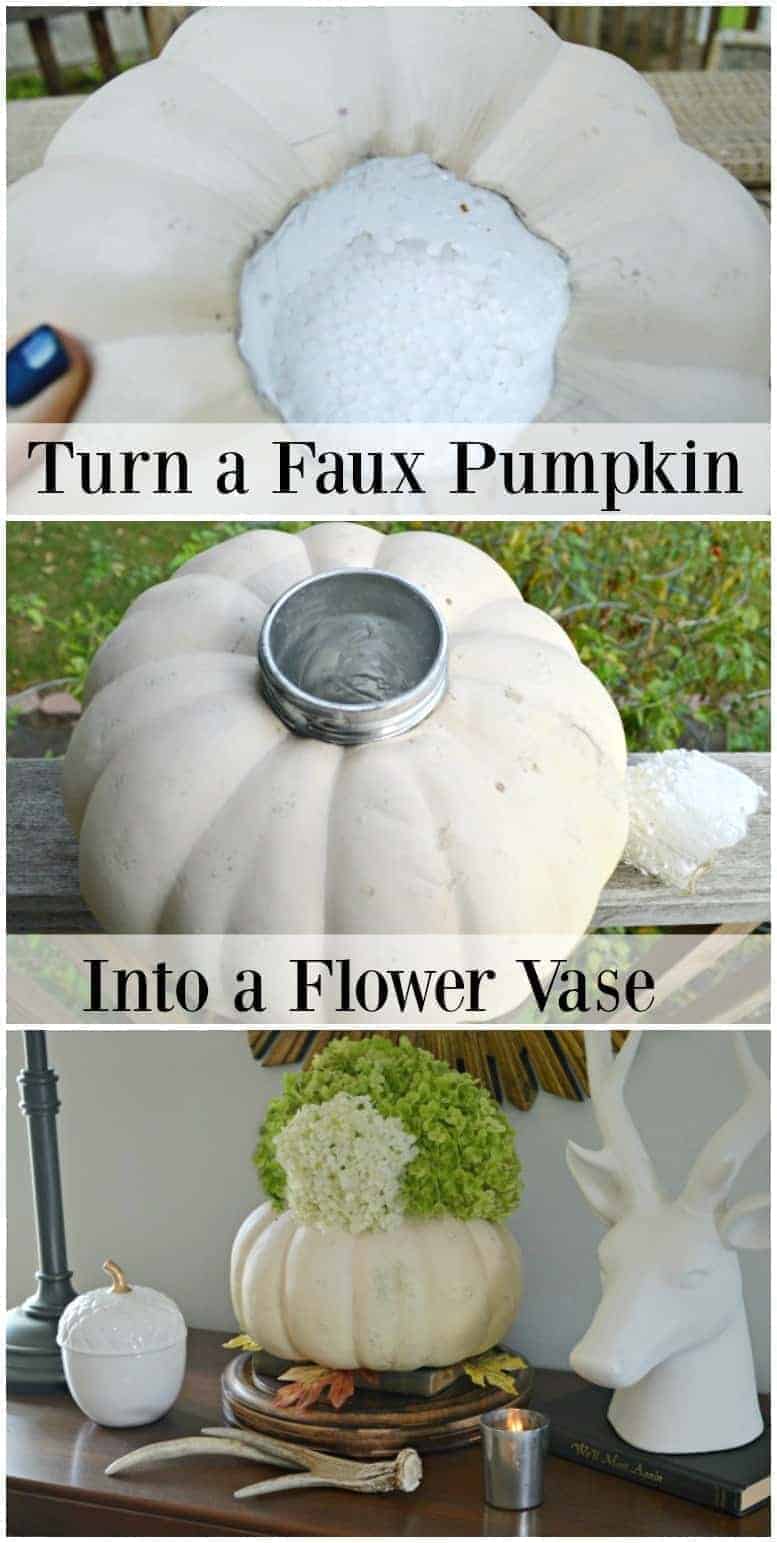 I'm a quick and easy craft kind of girl. The perfect project for me is when I can sit down with a few supplies and be done in a short amount of time. It doesn't always work out that way, but today's project definitely falls under the category of quick (in under 10 minutes) and easy, and I actually love the results. Perfect!
Last year I bought a few faux pumpkins for my front porch, I always like to add a few faux with the real ones. When I unpacked them this year, one had a stem that had been pulled out. I was going to try to glue it back on, but decided to try to make it into a pumpkin flower holder (yes, that's its official name) to add to my indoor fall decor.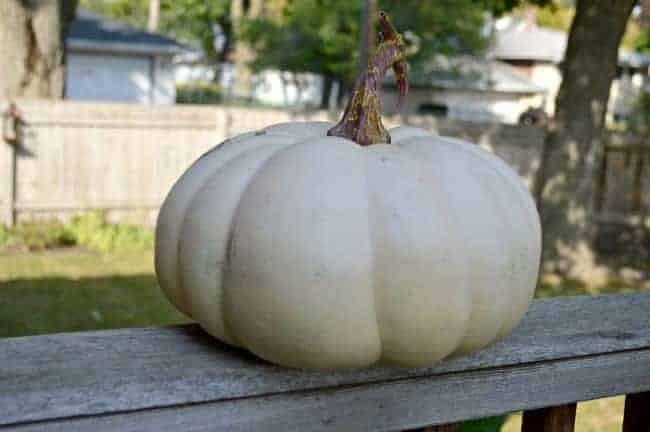 So, when I get an idea I just kind of just go for it with no real plan. Sometimes it works out, most of the time it doesn't, but I'm happy to say that this one was a success!
All I needed for this project was my broken faux pumpkin, a small container (I used a small mason jar), a utility knife and a screwdriver.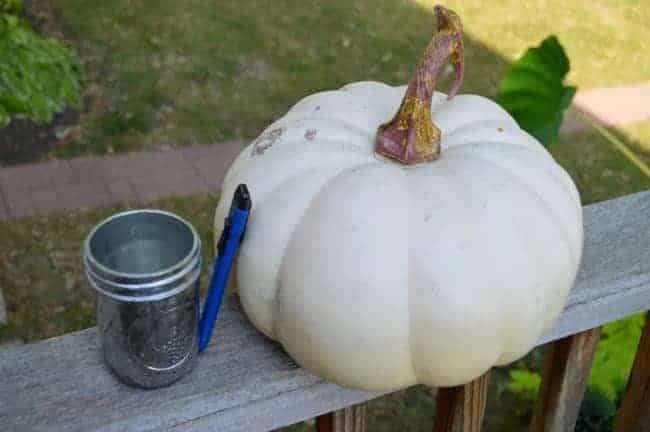 To start, I removed the pumpkin stem, put the mason jar on top of the pumpkin and traced it with a pencil to mark where I would cut.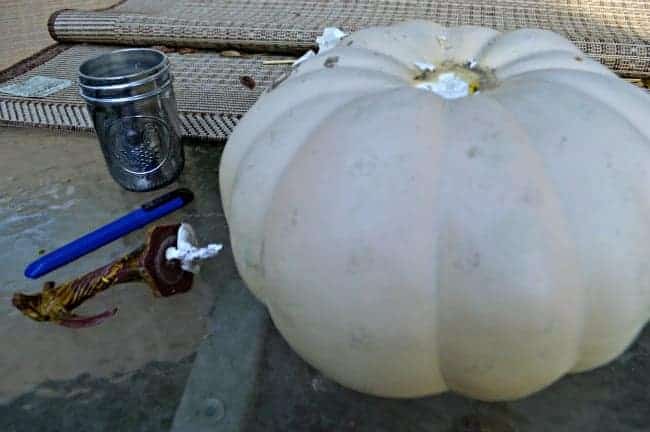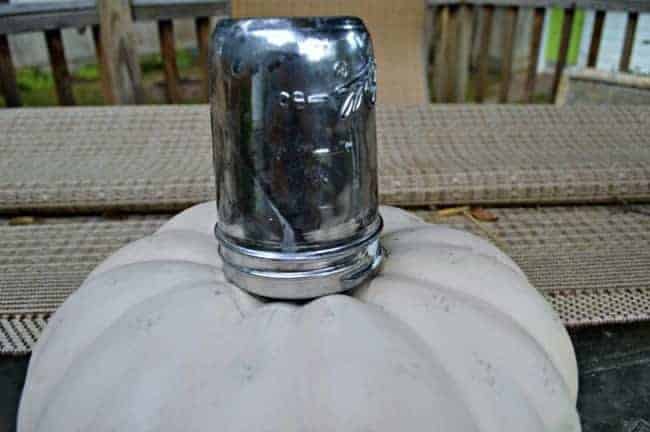 Next, I used the utility knife to cut out the top of the pumpkin. I had to go around a few times with the knife, and then I used a screw driver to loosen it up, but it came out rather easily.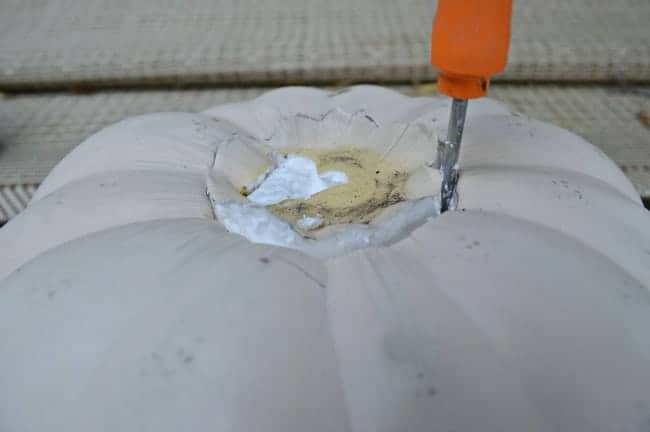 After I removed the top, I could see that the pumpkin was filled with styrofoam beads. I emptied some of them into the trash and inserted the small mason jar into the hole.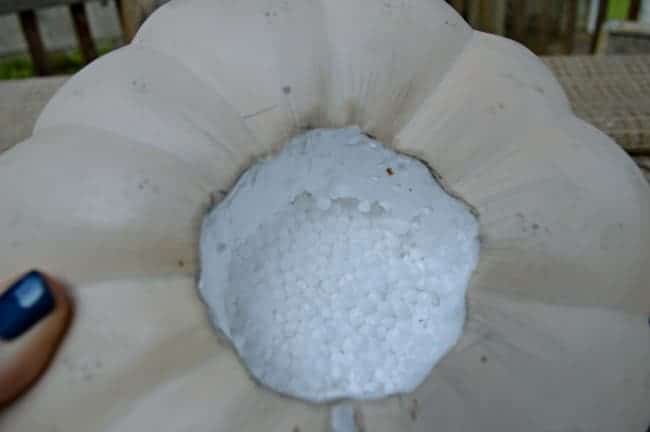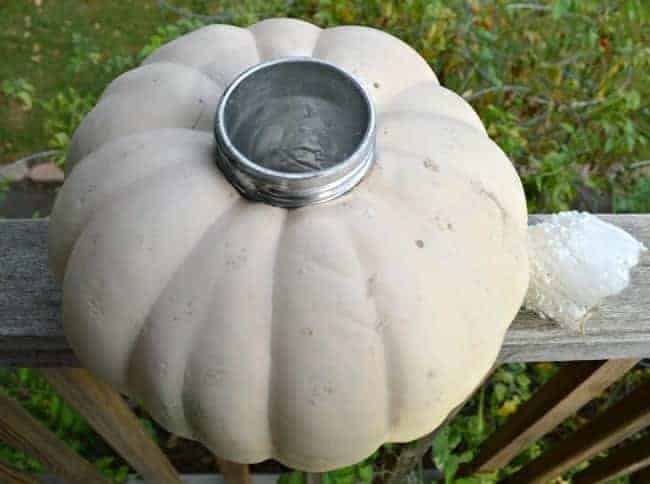 All that was left to do was to add my flowers. A few weeks ago, I planted a couple of hydrangea in my front flowerbeds and still had some beautiful flowers. I wanted to try to dry some, so I cut them off and added them to my faux pumpkin vase with a little water.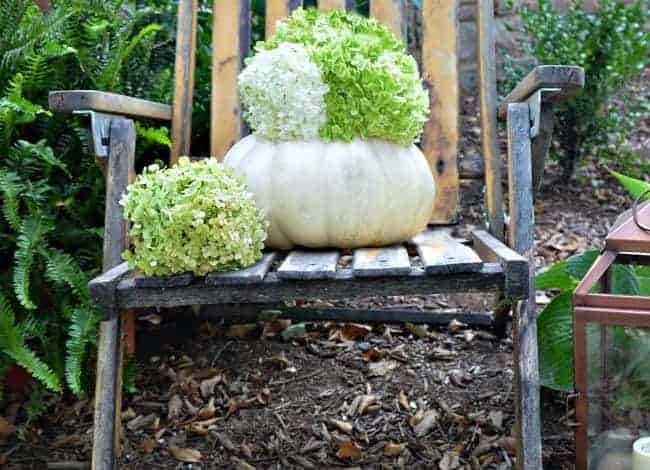 I love how it turned out!
The funny thing is that when I asked my husband to carry it inside for me so I could clean up my mess, he couldn't believe that it was a faux pumpkin. He thought it was the real deal, although he also thought that I had just glued the flowers to the top of the pumpkin.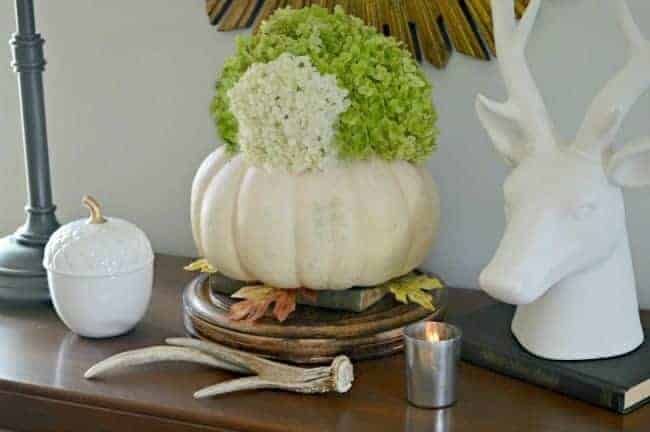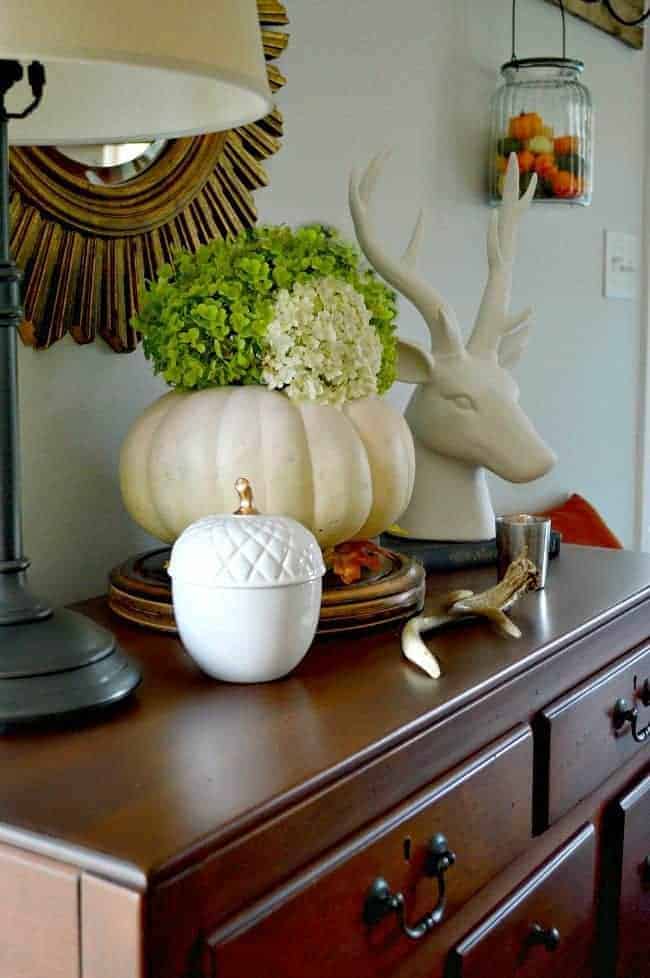 You could also do this project with a real pumpkin too. I like the faux because I like the idea that I can keep it out until Thanksgiving, and even try some different flowers.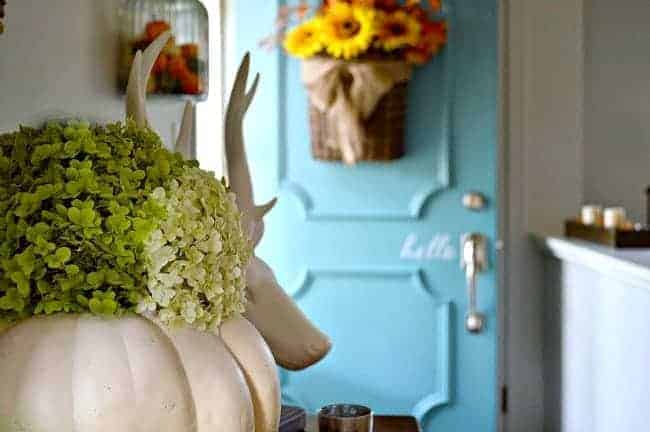 Quick and easy and, might I add… free. I already had all my supplies so all it cost me was about 10 minutes of my time.
Are you a project planner or do you just go for it and hope for the best (like me 😉 )?