5 Small Space Storage Ideas
This post may contain affiliate links, please see our policy for details.
How to get your home organized with these 5 small space storage ideas.
We've lived in 11 homes during our marriage so we've been able to experience a lot of different kinds of spaces.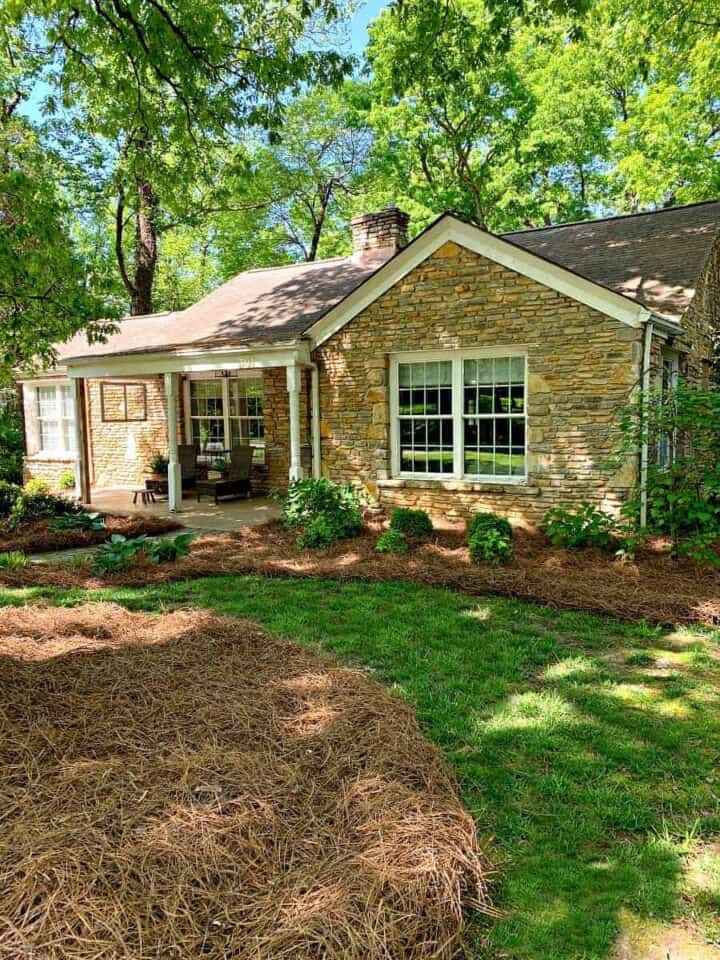 Our biggest house was 3500 square feet and the smallest was around 1000 square feet.
Oak Cottage is one of the smallest homes we've ever lived in, at 1100 square feet, so carving out usable storage space has been a challenge.
Unique Storage Ideas for Small Spaces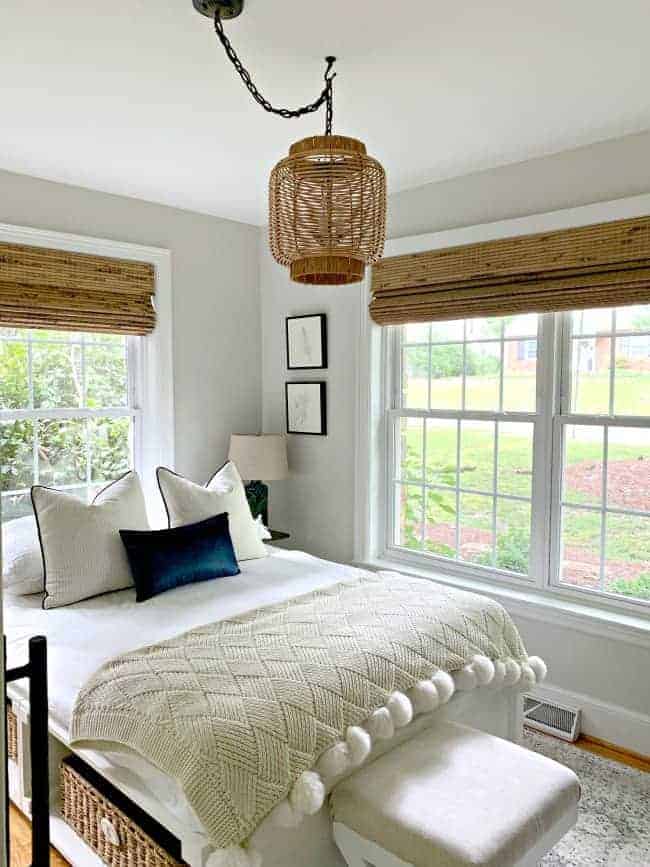 We built our platform bed with storage when we lived in our Chicago house to solve space issues in a guest bedroom. It's a simple design with tons of storage underneath and wheels so that we can move it around.
It now sits in a guest bedroom in Oak Cottage, where the storage space is seriously limited. The under bed baskets definitely help with that.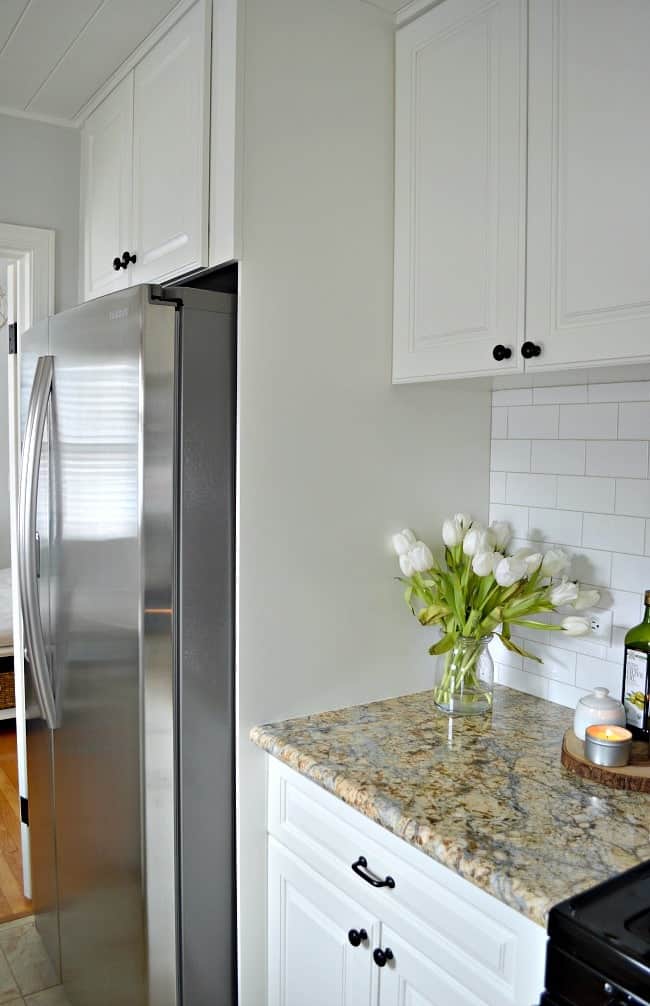 Another build in our Chicago house, this DIY refrigerator cabinet is actually one of our most popular DIY's.
We built it when we were doing our complete kitchen remodel and it made such a huge difference in a very small space.
The fridge was rather large so the cabinet helped this monster blend into the kitchen a bit better and gave us a ton of usable storage that was easy to reach (not like the cabinet that was there before).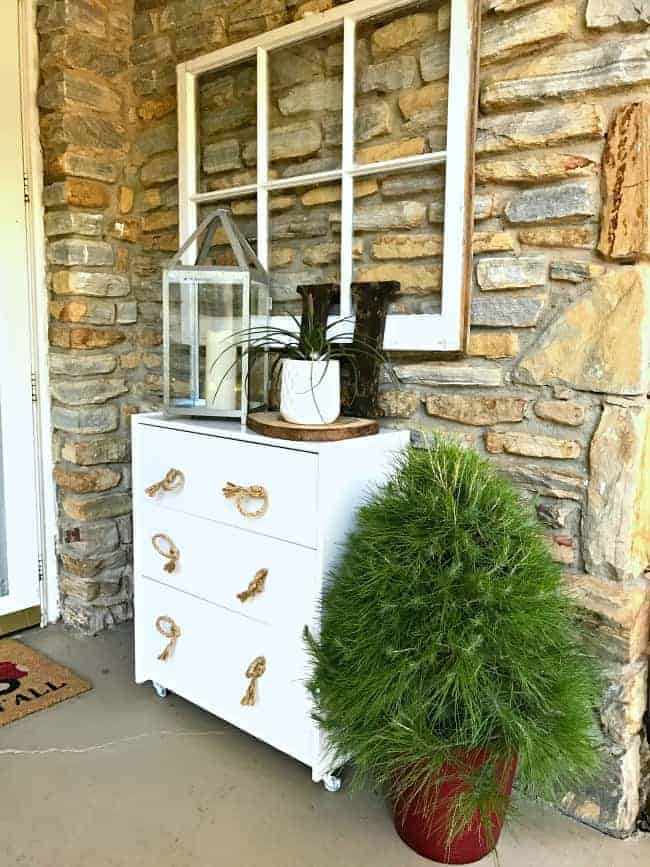 When you live in a small, older home, you have to get creative with storage.
That's what I did with the IKEA Rast that I put together.
I mean…who doesn't love a good IKEA storage idea?
I just painted it white, added some jute rope handles and 4 wheels and put it to our front porch.
It's the perfect spot to keep some gardening tools, candles and doggie necessities. It also gave me a surface to add a bit of outdoor decor, like a potted plant and a lantern.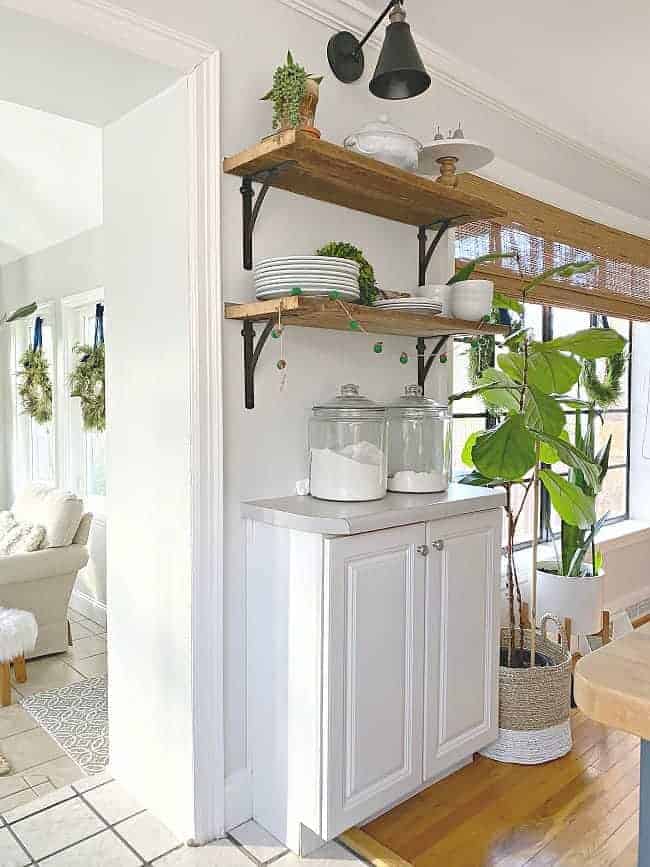 I never used open shelving in the kitchen until we did our kitchen remodel in our Chicago house. For the short time that we were able to enjoy our new kitchen, I loved having the open shelf.
I only put out our every day dishes like plates, bowl and glasses…the kind of things you use on a daily basis, but I loved how convenient it was.
I knew that when we moved to North Carolina that no matter what house we bought, I was going to use barn wood shelves again.
True to my promise we removed an old, dusty wine storage cabinet and installed 2 barn wood shelves. Again, I filled one with every day dishes and the other with a plant and a few decor pieces.
I still love having them. Not only do they add some character to the kitchen but they are great for extra storage.
We don't have a lot of kitchen cabinets so putting our dishes out freed up space for other necessities…like food.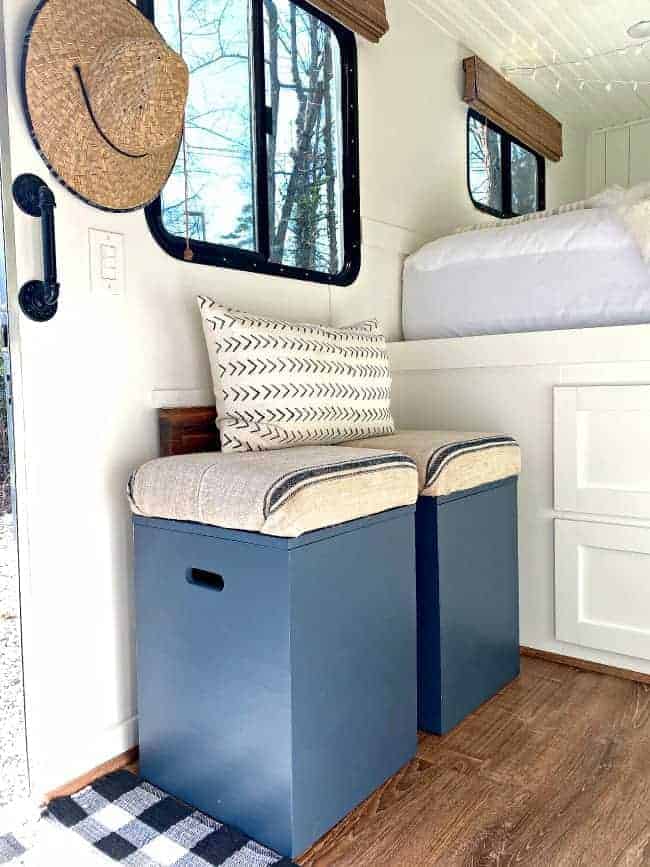 I couldn't let the opportunity pass without sharing these DIY storage ottomans that I built for our cargo trailer conversion.
Not only can they be used in an RV but I can think of lots of places to use them in our house. Right now I use them to store our dog supplies, like towels and toys, and dirty clothes.
They would work great in our house though, for extra blanket storage. Plus they have the added bonus of offering extra seating, and that's always welcome in a small space where seating is at a premium.
So that's 5 of our unique storage ideas that we've used in our smaller homes. Really though, you could use any one of these ideas no matter the size of your space.
I'd love to hear about your unique storage ideas.
More small space storage and organization ideas