Happy Friday my friends! It's been a quick week here with lots going on in the kitchen. I have more updates to share, but I wanted to give you a break from all of the kitchen projects I've been posting lately, so I thought I'd just share some other happenings going on…like fresh tomatoes, spray paint and all night flea markets.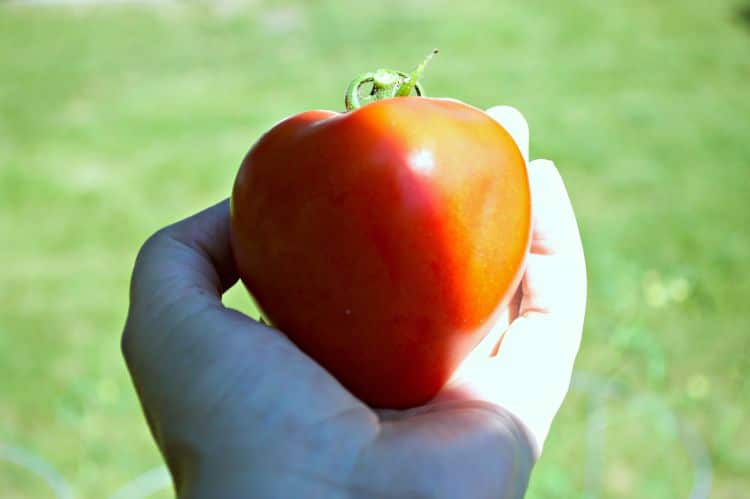 We had a cool and somewhat wet start to summer in Illinois this year, and it's greatly affected our garden. We've been running a few weeks behind but we finally have some tomatoes that are ready to be eaten. The cherry tomatoes are abundant and so sweet and delicious while the big tomatoes have struggled to grow, but we are enjoying every one that we are able to pick.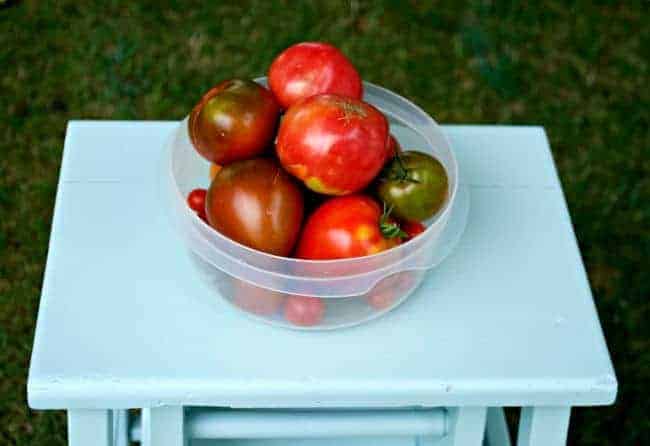 The stool that the tomatoes sit on was a recent $5 garage sale find and it's, hands down, my most favorite thing right now. It was a lovely shade of green but I wanted to put it in my new kitchen so I could sit and talk to my husband when he's fixing dinner (yes ladies, he's not only handy but he likes to cook too 😉 ), so I painted it in this pretty shade of robin's egg blue. Love it!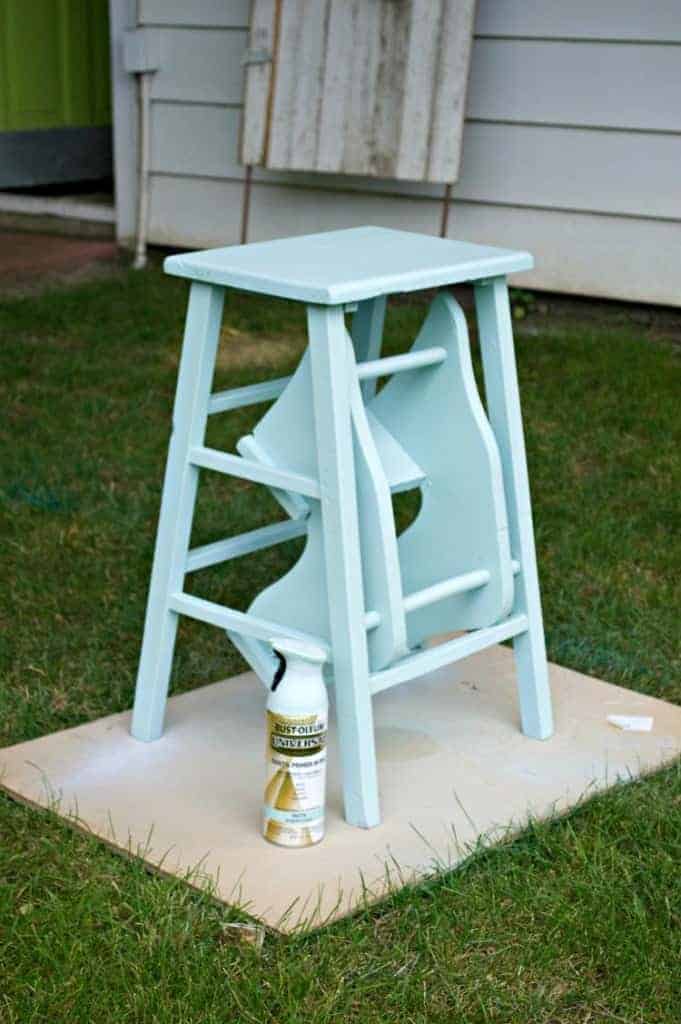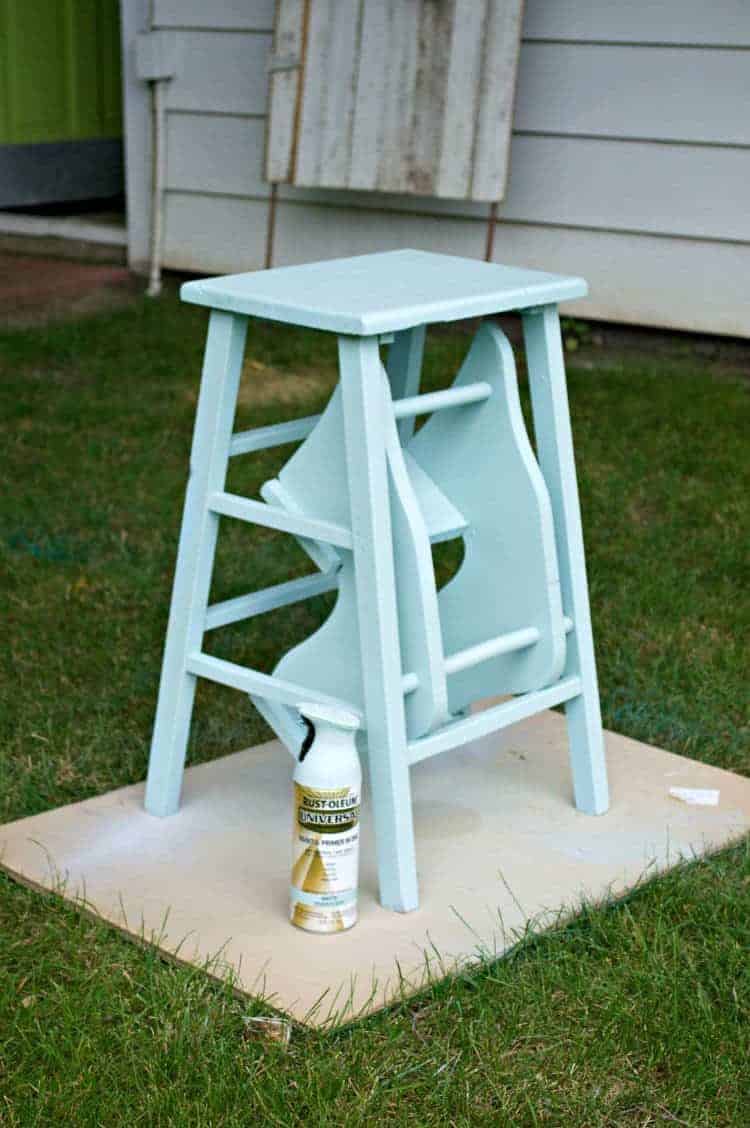 The wall in this picture is one of the very last ones to get painted (which I'm in the middle of right now). When we moved into this house, every wall was painted in this pinky beige flat wall color. It marks up if you just touch it and forget about wiping it off. I'm so glad to see it go.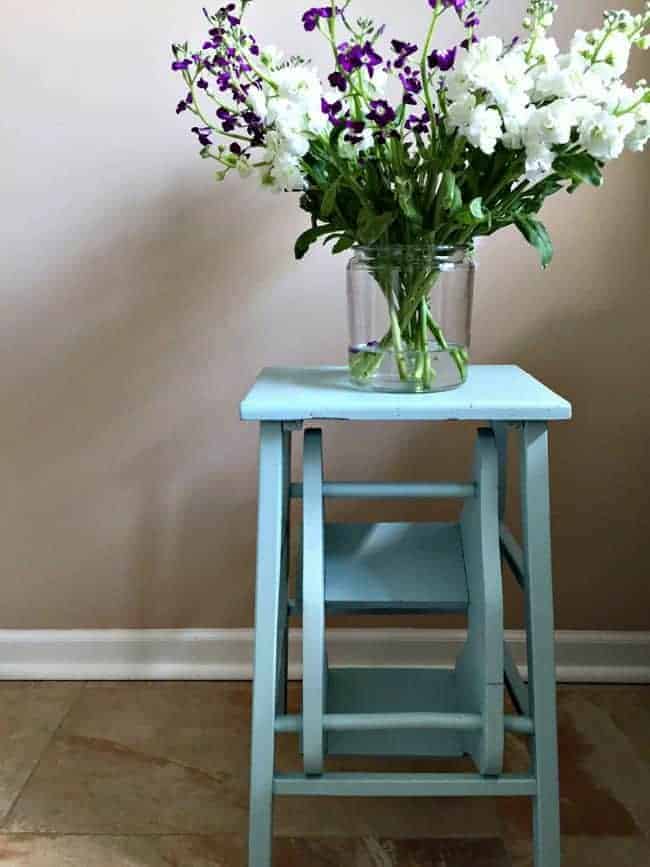 Last weekend we went to an all night flea market, a first for both of us. It opened at 3 p.m. Saturday afternoon and went all the way until 3 a.m. Sunday morning. Crazy, I know. We ended up going around 7 p.m. and it was already crowded, and not at all what I was expecting. I saw a few things that I liked, like these cool vintage pulleys, but the prices were outrageous. The only thing I ended up buying was an oil painting for $2. It was a bit disappointing but it was fun to look around.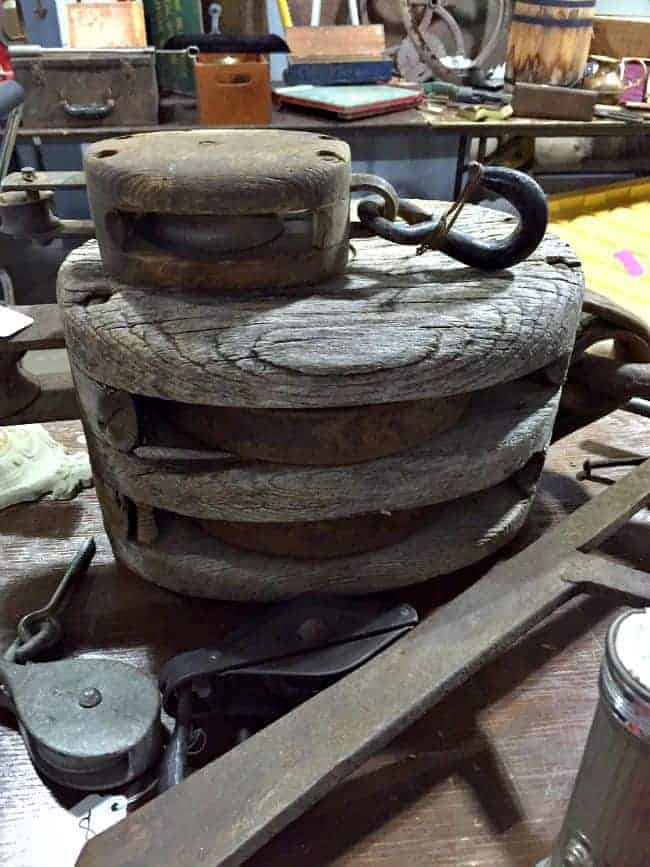 There was fair type food, music, celebrities and lots of vendors. I go to a flea market to look at vintage items but there were a lot of vendors selling things you'd find in a dollar store. Nothing wrong with that, if that's what you're looking for, but it's not for me. One of the vendors had this cute little vintage camper that she lives in. She even let me take a peek inside. It was tiny but so adorable.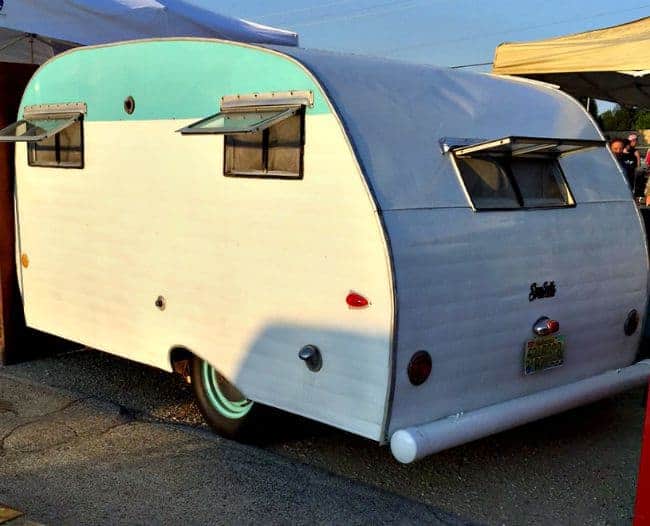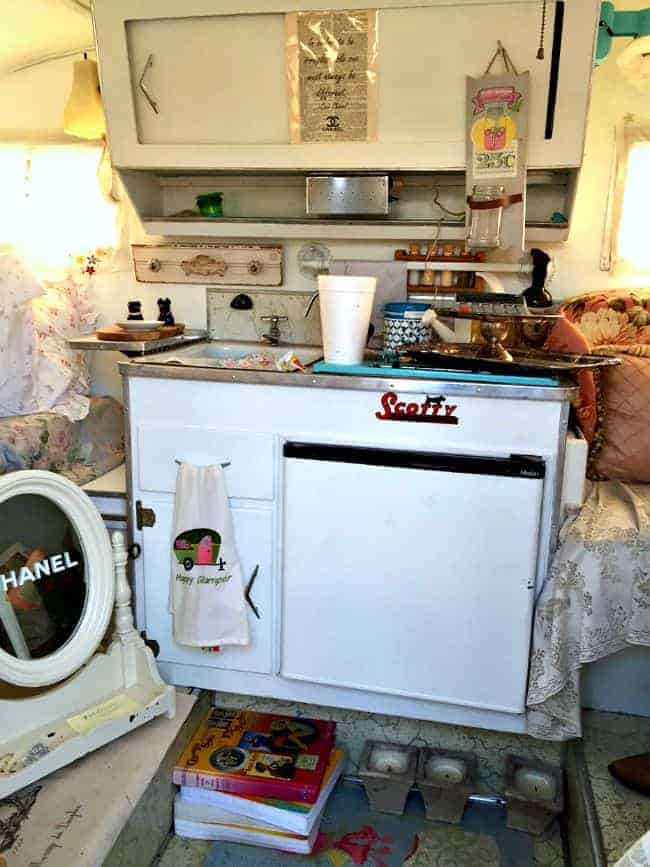 We hit every vendor (I peruse very quickly) and walked out the gates at around 9. The lines to get in were outrageous, hundreds of people, and a lot of them were complaining that they had to wait 2 hours to get in. No thank you!
That's what's been happening around here lately, between all the projects in the kitchen.
What have you been up to lately? Have you ever been to an all night flea market?
I share a lot of what's happening around here on Instagram. I'd love to have you follow along.
My latest project is a DIY mason jar lamp. Have you checked it out yet?