Before we get to the back yard progress,  I want to say a big thank you for all of the great comments and emails I received for my first blogiversary last week. Thanks again for your support. I'm also having a giveaway for 2 HomeGoods gift cards so if you haven't entered, you can go here.
We have been spending every waking moment in the back yard the past several weekends so I thought I'd share some of our happenings. We are still just cleaning up and fixing things so there isn't a lot to cross off our to do list and there aren't any big reveals, but there is progress.
We have two huge trees in our yard and it's difficult to grow anything but weeds near them, so I ripped out the little bit that was growing along the fence and planted some hosta and hydrangea. There was also a little strip of dirt along the fence that I didn't know what to do with. I cleaned out the weeds and planted sedge, which should do well in such a shady spot. We finished it all off with mulch.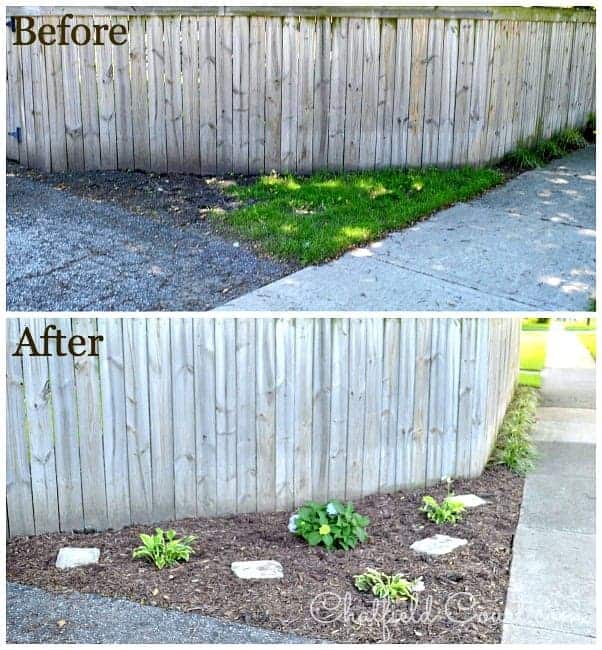 We also cleaned up the area around the a/c. The previous owners had the bricks all over the yard and the white rocks near the garage, so all this cost us was time.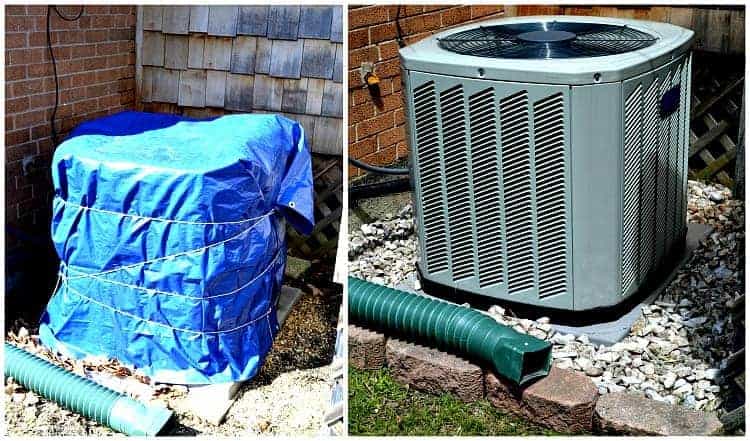 Mr. C² cleaned and applied water sealer to the deck a few weekends ago. The previous owners installed this deck and never did anything to protect it so the wood doesn't look very good, but we will live with it for a few years.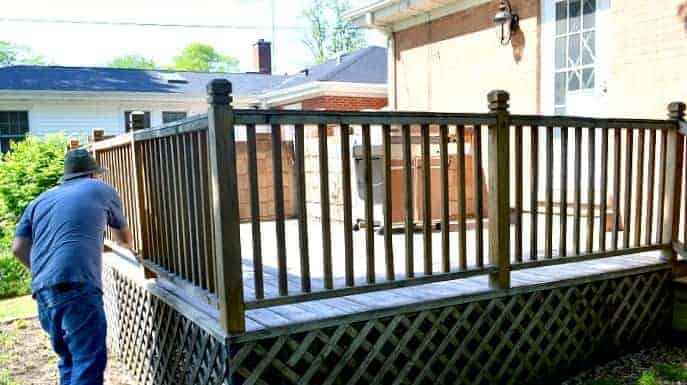 We did have to remove the rail from the one side of the deck because it was really warped and starting to rot. After some thought, we ended up buying two pieces of Trex and we worked on getting them installed this past weekend. I am not affiliated with Trex.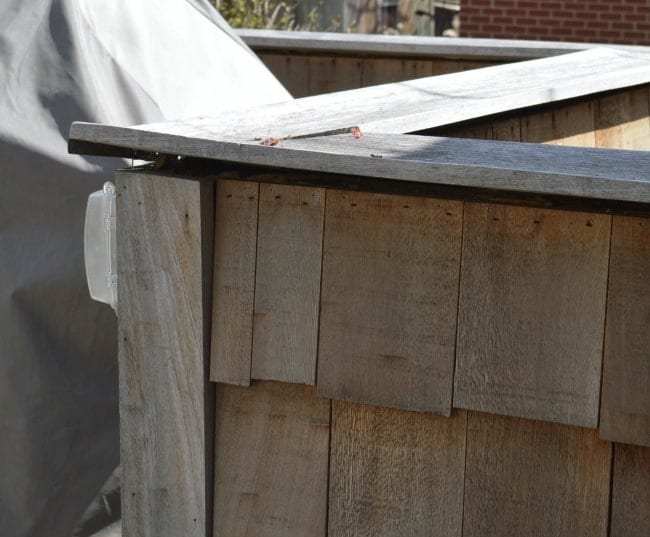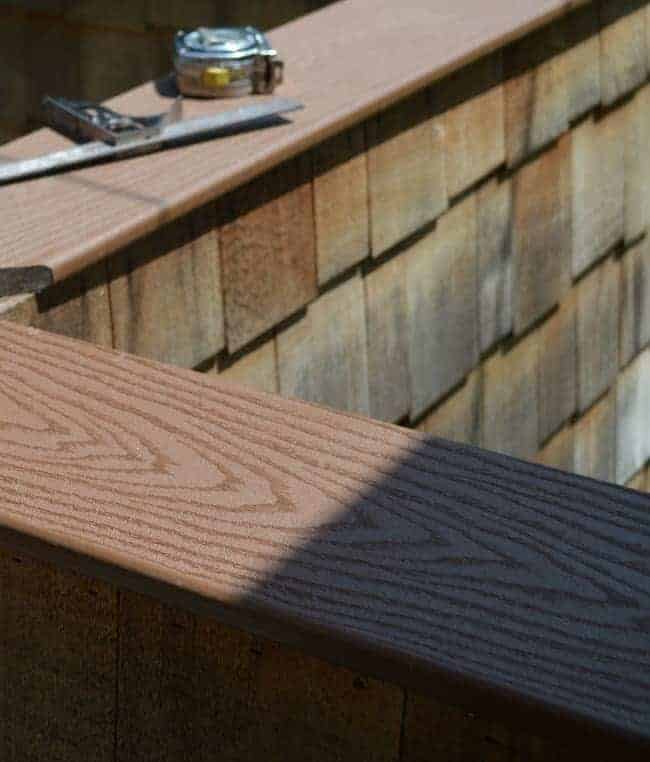 This is our first experience using Trex so I'm not sure what to expect. We used it because we didn't want warped wood, but (gee whiz) it's expensive. Once I get the deck fixed up enough to have its picture taken, I'll share more. BTW, I really, really dislike the shingled walls on the deck so if you're chatting with me, please don't mention it. 😉 I like to pretend that they aren't there.
I was going to share a fabulous back door makeover but that's not going to happen anytime soon. I took the screen door down a few weeks ago and had this to deal with…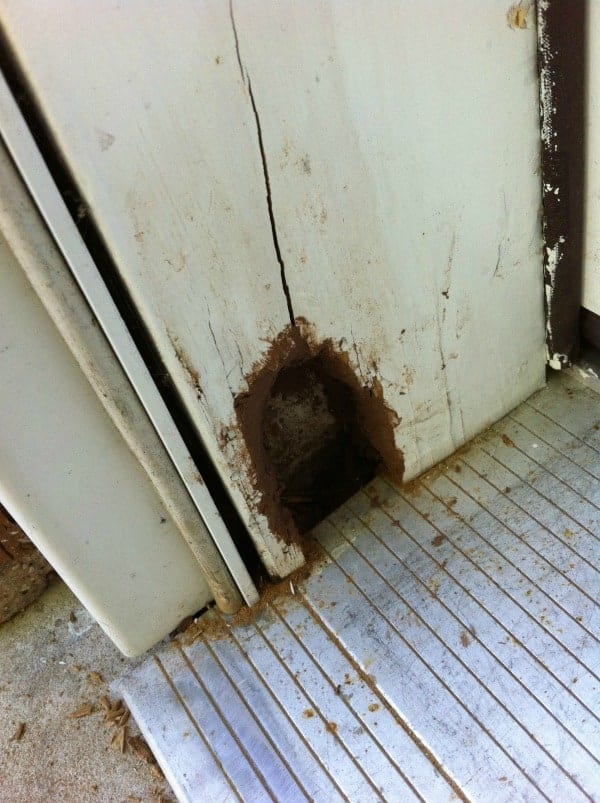 A big ol' hole of rotted wood. I cleaned it all out and filled it with wood filler. Everything was good until I took off the metal frame for the storm door. Lots of rotted wood on both sides. Whoever put the door up just covered up the rotted wood instead of fixing it. To fix all of this, the wood will need to be replaced. You can see the patch I'm working on from the other wood damage.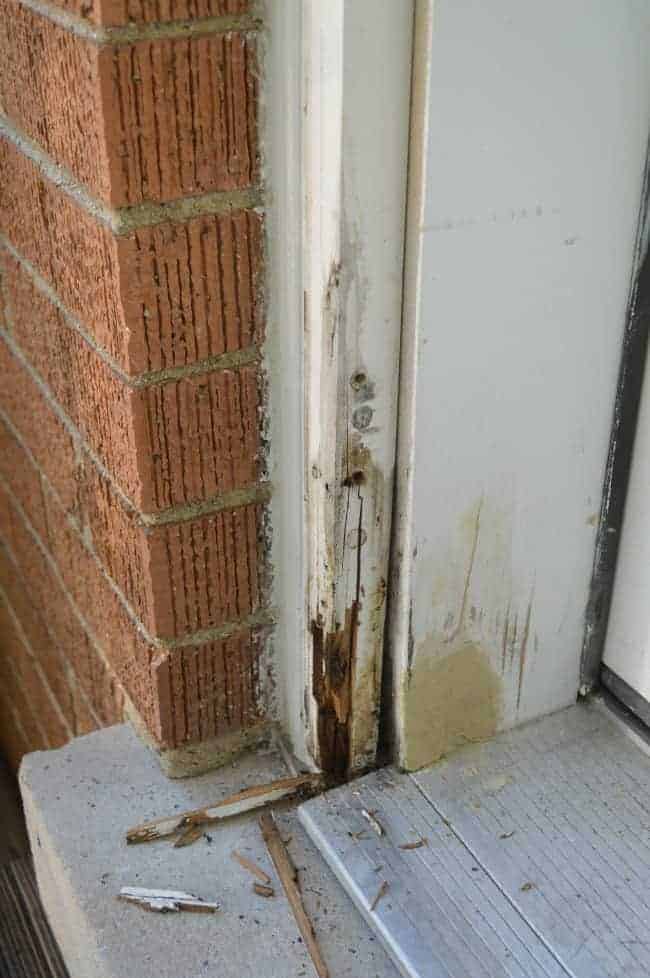 One more update to tell you about. Remember my entryway bench and my spray paint oops? Well, I got some oil based paint and painted the bench and the results are not good.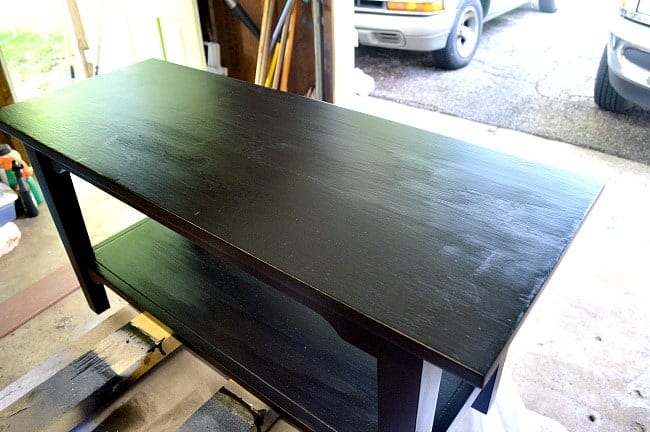 I'm at a loss right now. I sanded and primed and painted (both oil based). It looks terrible and, at this point, I'm not sure I want to finish this project. I'm not a quitter (or maybe I'm just stubborn) so maybe I'll feel like giving it a third chance in a few days. We'll see.
So, not a lot of beautiful "after" pictures but we are busy working. I'll leave you with a picture of master gardener, Finn. He is very thorough and always samples a piece of lettuce to make sure it's good and ready to eat. 😉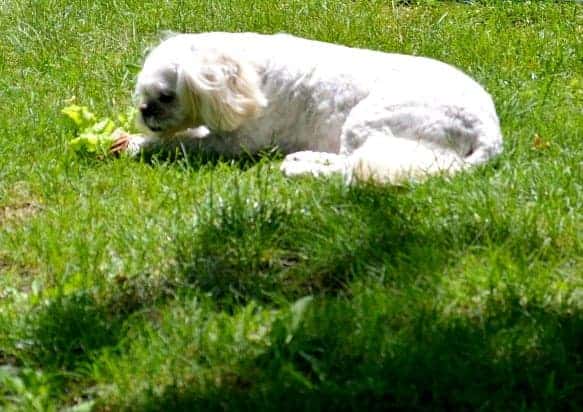 I hope you have a great week.
Do you think I should give the entryway bench one more try or should I dump it?