Chatfield Court is turning 5 and we're sharing a fun giveaway to thank you for your support!
I hit publish on my first post for Chatfield Court the same day we closed on our house in Illinois, 5 years ago this month. My goal when I started the blog was to share our journey as we turned our little brick ranch into our home. A lot has happened in those 5 years (including an unexpected move to North Carolina) but Chatfield Court has grown and turned into something I'm very proud of. It's been a ton of work but I wouldn't change these last 5 years for the world.
Has it been tough?
Absolutely!
Have I wanted to quit?
Many times!
But I've learned so much about myself in the process, and I've found my passion, so it's all been worth it. Not to mention the online family that we've created with so many loyal and supportive readers.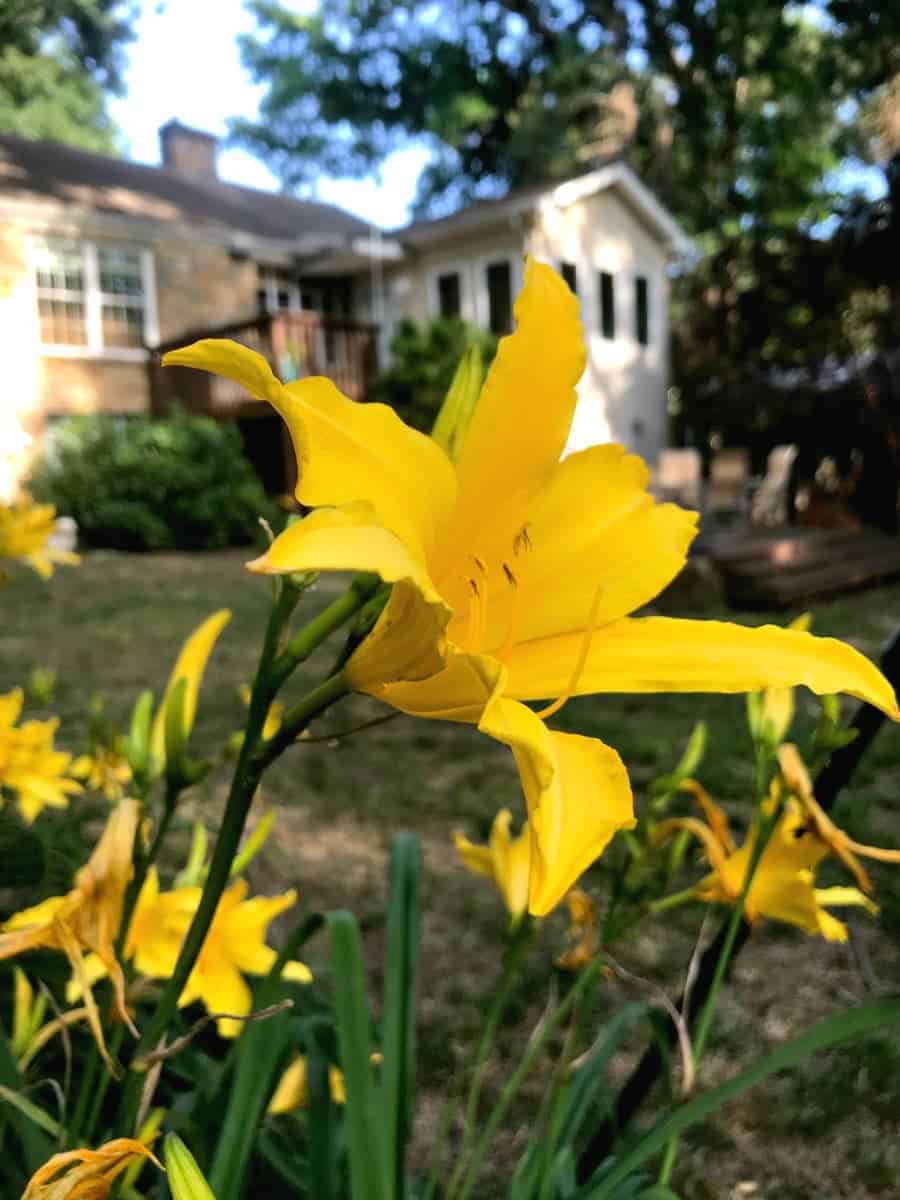 There are bad things about blogging (like anything in life) but there's also some pretty great perks. One of the best things about all of this is the loyal readers I've gained and all of the awesome comments and emails that I get from all of you.
When I set out to create Chatfield Court, one thing that was a given was that I would answer every comment that my readers left. My feeling is that if you take the time to come by, read my post and leave a few words, I should do the same.
5 years later and I still answer every comment and email. It really makes all of the work to get a post out worthwhile for me. I love hearing from all of you and I hope that continues. I know I say this a lot but it truly means so much to me that you continue to come back.
So, with comments in mind, I thought I would answer a couple of questions that I've gotten several times, in comments and emails.
Why so many ads?
Most of you, my readers, aren't bloggers so it's understandable for you to ask about all the ads that you see in posts. When I first started blogging, you didn't see as many ads as you do now. Unfortunately that's changed a lot over the past few years and we are seeing more and more.
Simply put, ads are one of the ways that bloggers can earn an income so that they can bring you great content, for free.
For me personally, that's money to run my blog (hosting, domain, giveaways, etc) and it helps with some of our projects. Running a blog isn't easy or cheap and, if I didn't have ads, I wouldn't be able to keep it running. I love what I do, and I love sharing with all of you, but I just can't run Chatfield Court without the income from my ads.
A lot of people complain about ads. I read blogs too and I get it. Really, I do. I'm not a huge fan of them either but they are necessary to keep most blogs running.
What can readers do to help support their favorite bloggers?
This is such a great question and I love that one of my readers asked this.
I can tell you that every blogger loves it when you tell them that you enjoy what they are doing.  So one thing you can do is comment. We are all busy but if you comment once in a while, it's always appreciated.
Something else you can do is to click on affiliate links and "Shop My House" tabs (like the one I have). We add them in posts to help you find products that we've used in our projects or just because we love them. Clicking on an affiliate link earns that blogger a small commission (at no extra cost to you). Remember to only click on the link if you are looking or buying something. Just clicking all over on links is not good practice.
Another thing you could do for a fave blogger is to visit their social media pages. Most bloggers have Pinterest, Facebook, Instagram and Twitter pages. Like their pages, rate their pages, interact. We have to be all over the place. Personally, from my point of view, it's fun to see and hear from you on my pages. Plus it helps a blogger to grow.
The biggest thing you could do is spread the word. Tell others about your favorite blogs and encourage them to visit.
(If you would like to follow me on any of my social media pages, you can find me on Pinterest (here), FB (here), Instagram (here) and Twitter (here) ).
What's next for Chatfield Court?
We have lots of fun stuff coming up. Little projects…big projects…so many projects to share.
I haven't shared an update on Minnie in a while but I think we have enough done to show her off a little bit. You won't believe the change.
I'm also still working on the guest bedroom. It's become the room from "you know where"! We've hit some snags and, if I'm honest, I just haven't had the energy to deal with them. I'll get to them though.
One fun thing about blogging is when another blogger shares your home with their readers. My friend Angie, Postcards from the Ridge, just shared a tour of our little stone cottage. I'd love for you to take a peak (don't forget to enter our giveaway first 😉 ).
What would you like to see on Chatfield Court?
I would love to hear what you would like to see more of. Recipes? Crafts? Gardening? Videos?
I'm all ears and would love to bring you more of what you want. You can always let me know in the comments. If you'd rather email that's ok too ([email protected]).
Giveaway!!!
Ok, let's get to the real reason you're here…our giveaway. 😉 And, since I can never decide which is better, decor or home improvement, I'm leaving that choice up to the winner.
This is the first of two this month so if you don't win this one, you have another shot.
Good luck and thank you, thank you, thank you for a great 5 years!
Kristi xo
Just a hint about the Rafflecopter giveaway form. Make sure you click the the little box in the widget that says "I commented" (after you log in with your name and email). That's the only way that Rafflecopter counts you as entered. Any question about Rafflecopter and your info, please see my Privacy Policy. Thanks!