Hey there and welcome to my Christmas home tour!. Last year we had just been in our home for a few months and, with unpacking and room redos, I wasn't able to spend the time I wanted decorating. I'm still trying to figure out how to decorate in my small (to me) space, using natural elements and not cluttering my rooms with too much, but it's coming together.
I know you came here for the sights and not my sounds so let's begin the tour. I will try my best to keep quiet while you look. 😉
I didn't decorate with any special theme in mind but I did end up using a lot of red…and green…traditional Christmas colors.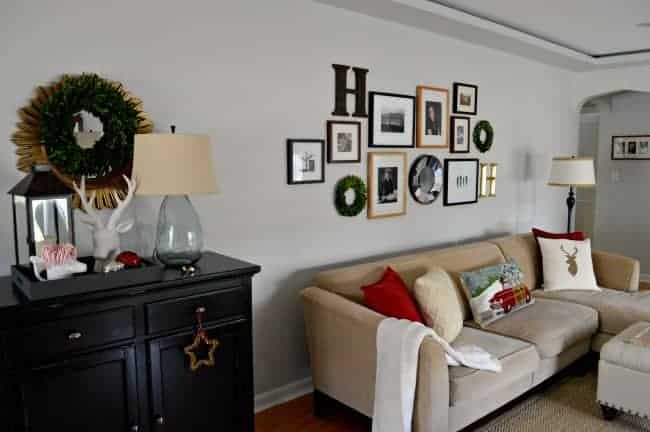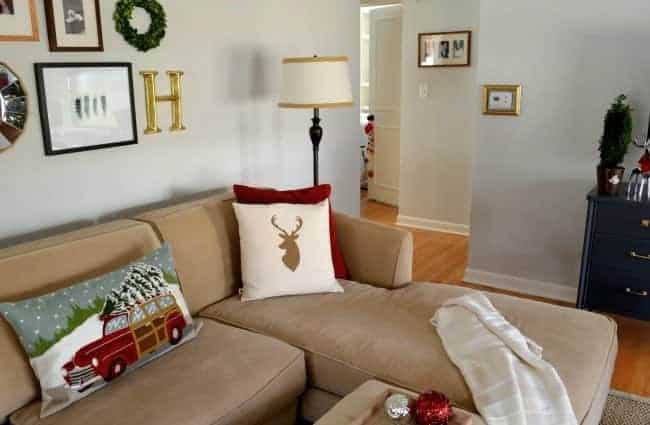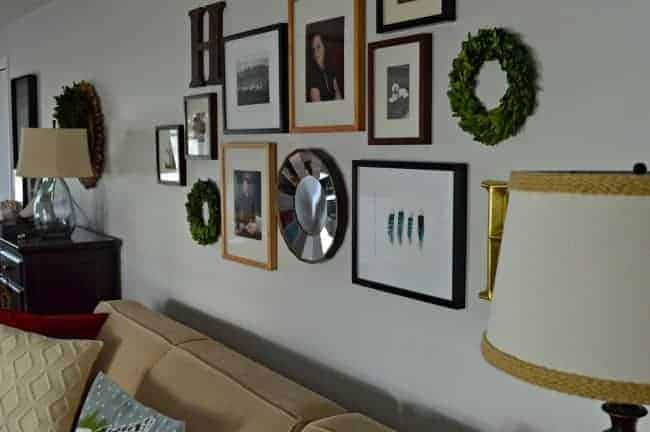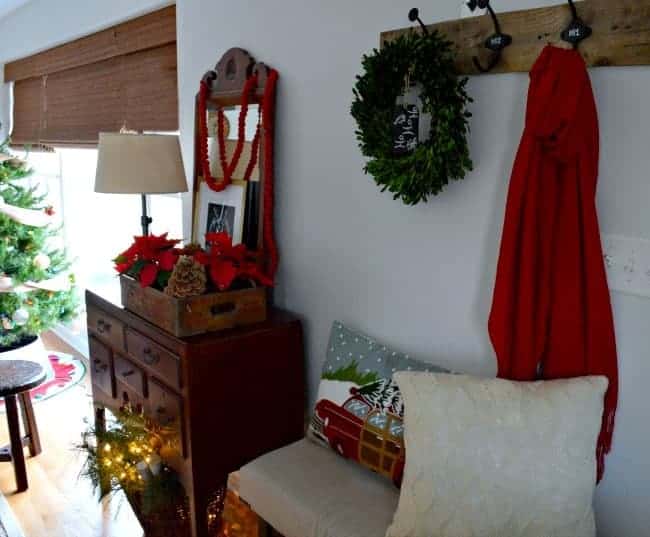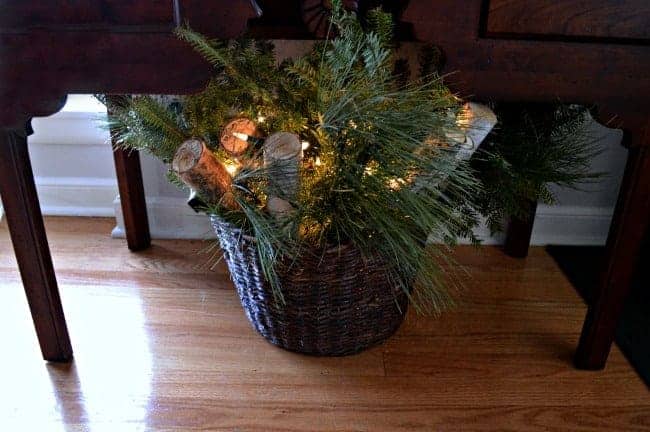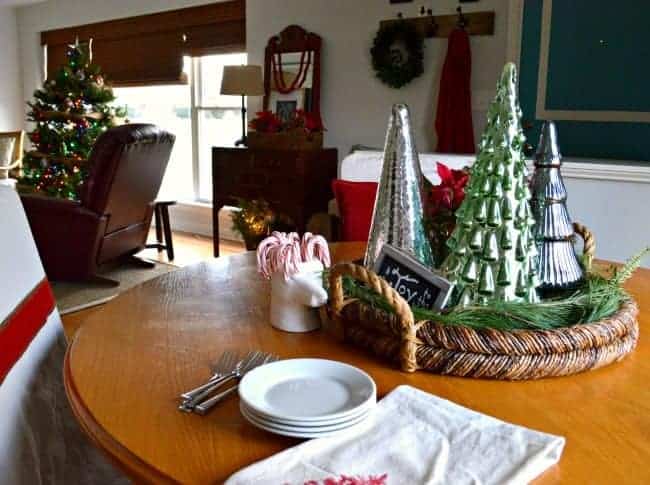 I kept our tree really simple this year. Colored lights for the Mr., some of our ornaments from when the girls were babies, and jute webbing to wrap around the tree.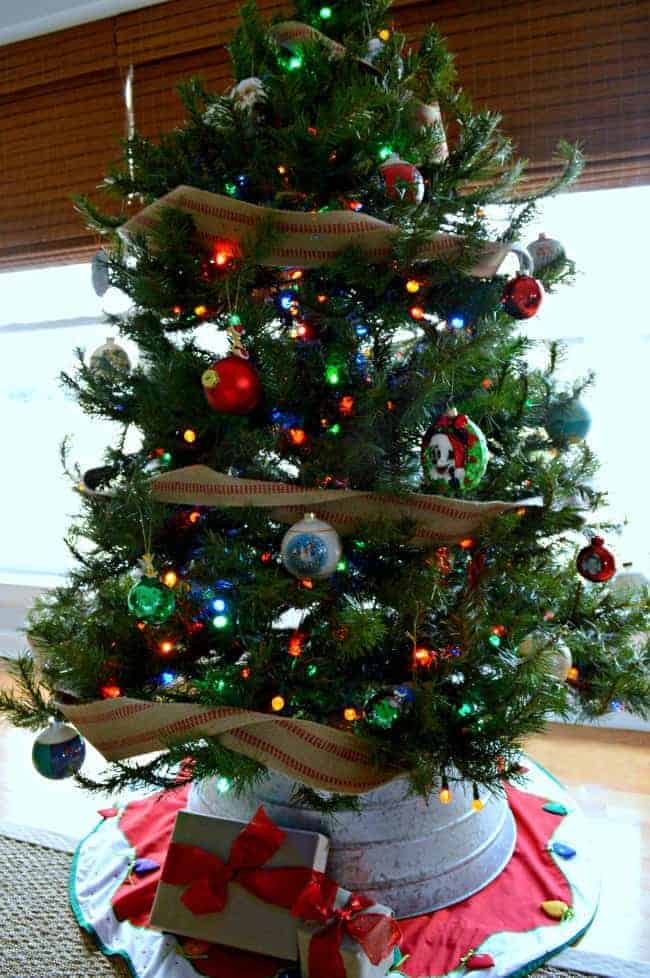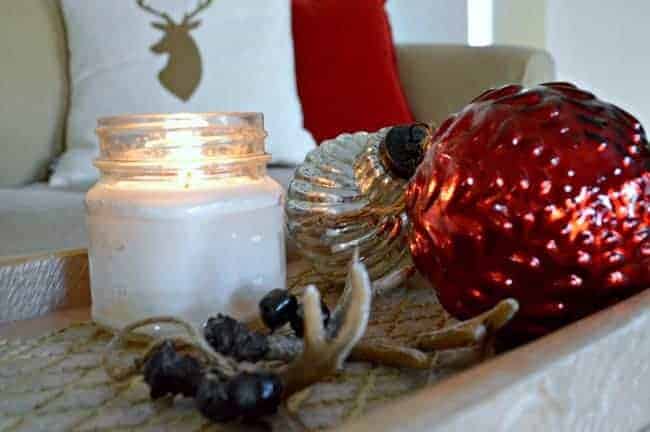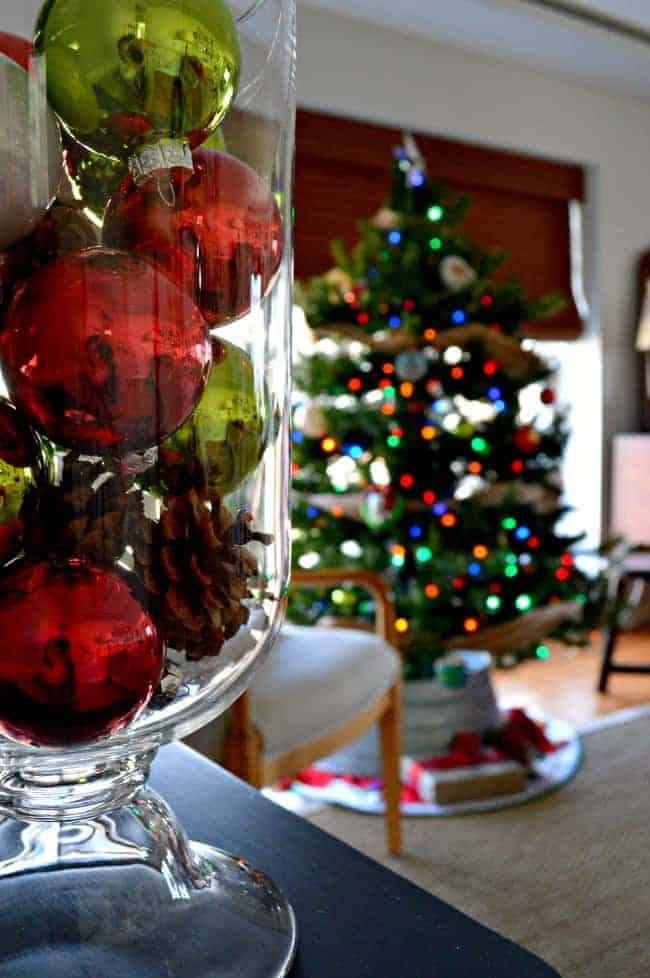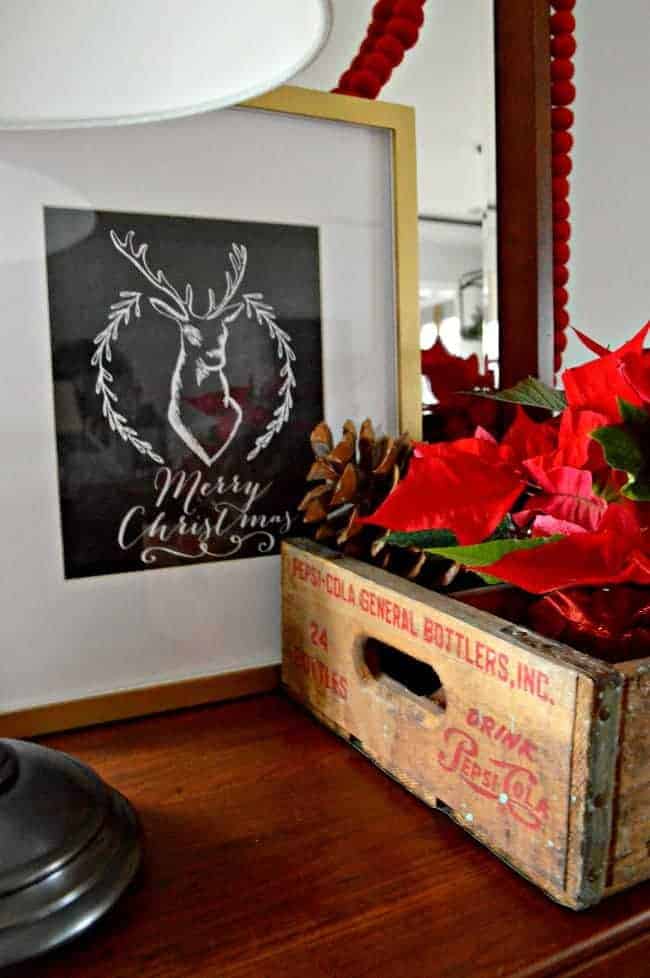 It always seems to take me a while to decorate as I'm always rearranging and tweaking here and there, so next week I'll share my new guest bedroom decorated with some holiday cheer and my little front porch stoop.
Thanks so much for stopping by.