And just like that, it's September (which means Cottage Musings for August)!
Wow, where did August go…where did the summer go? It seems like only yesterday we were all longing for summer weather. Now it's September and fall will be here before you know it.
Not only are we going to talk about our happenings during the month of August, but I'm also going to tease you about a giveaway that I'm having on the blog next week.
First let's talk projects…
Projects – As usual, it was a busy month at the cottage but it feels like we didn't get a whole lot accomplished. We were able to complete phase one of the sunroom makeover, but the powder room and closet didn't see much action. We also talked about my go-to breakfast, my love of natural fiber rugs and a towel rack that I made from a fence baluster.
A project that is getting done is phase two of the sunroom makeover. It won't be as dramatic as phase one but it's still a good change.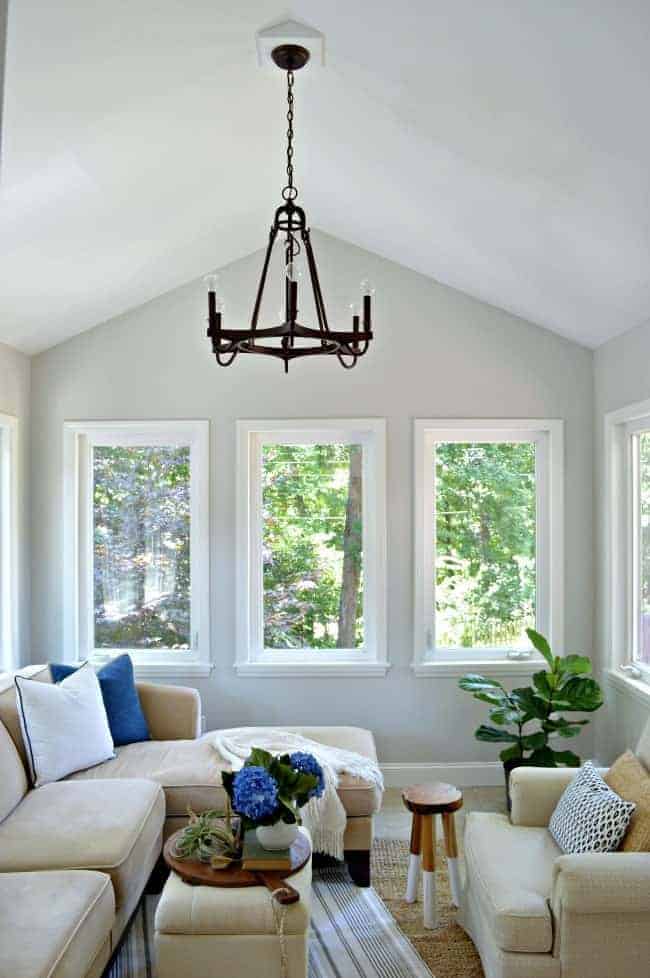 Bumps in the Road – We still need to work on the plumbing for the new powder room (a huge project) and I'm narrowing down choices for wallpaper for the new closet. I didn't think it would be this difficult to pick wallpaper but it has really tested me. Hopefully I can make the final decision and place an order this weekend.
Decorating the Cottage – Fall has been popping up all over the cottage. Well not all over, just in the rooms that aren't a mess from the powder room addition. I wasn't sure what my theme would be this fall, but it's coming together.
It may seem a bit early to decorate (it even seems that way to me) but when you blog, you have to be a little ahead of the game.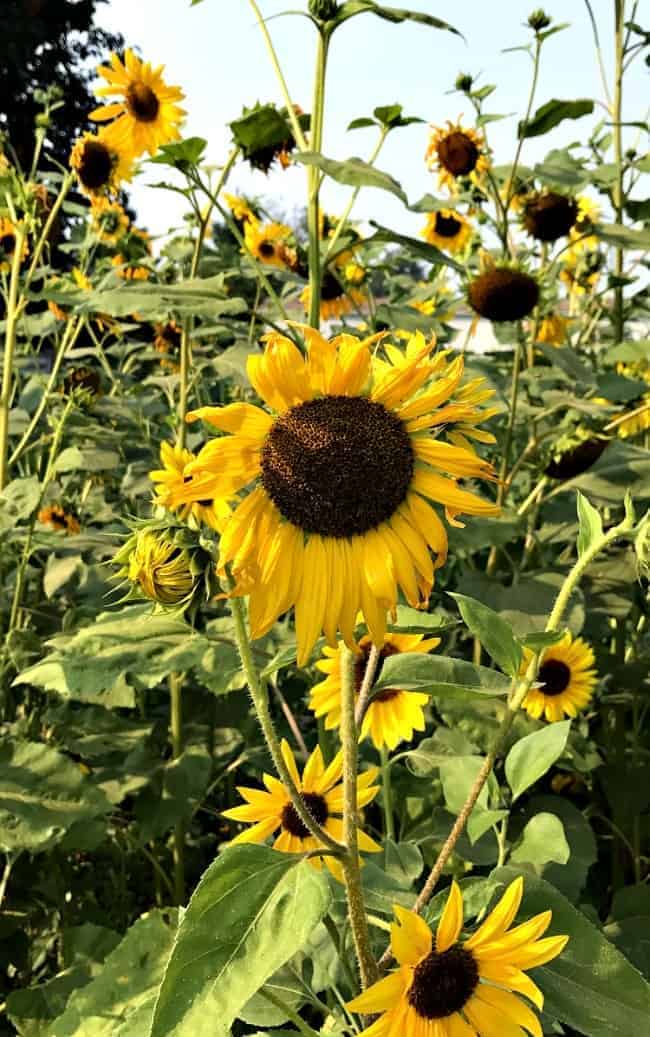 *Affiliate links used. Please see my Disclosure Policy for more info.
What we're watching – Game of Thrones is over for the season (boo!) so we're looking for a new show to watch. I've heard that Ozark was a good one, but we haven't watched yet. Any recommendations for shows you hate to miss?
What I'm loving – Omg ya'll, I have found the most comfortable sandals ever, here (affiliate link). I know it's almost fall, but I just found them I couldn't let it pass without telling you. Besides the fact that I wear sandals well into September, I can save them to wear next summer. Comfy shoes are a challenge for me to find with my wide and extra large feet. With these though, it was love from the first step (and that doesn't happen very often). The leather is so soft and the color goes with everything. You're welcome.
I'm also loving this fab eyeliner I've been using. A few weeks ago I went to Vancouver with the hubs for business. Long story short, I left my toiletry bag in the hotel. Yup, I had nothing with me. No face soap, no deodorant and no makeup. Gah! We had to make a quick stop at a pharmacy to pick up a few emergency supplies to get me home. Once we were home, I ran out to get a couple of makeup essentials, including this awesome eyeliner (affiliate link) in Rockstar. It stays put but washes off with just soap and water. Love it! My toiletries should be making their way back to me next week, I'm happy to say. You don't realize how much you rely on certain things until you don't have them.
What caught my eye – I came across this amazing dresser transformation and had to share. All I can say us WOW!
This isn't a before or after, or room decor, but it did catch my eye, and who doesn't love a sale.
I buy so much on Etsy, from pillow covers to a potted plant, so when I saw they were having their first ever Labor Day Sale, I did a little happy dance. If you've never checked them out before, you must. You can check out their sale offerings by going to the sale page, here (affiliate link). Not only are you supporting small business when you buy something but it's a great resource for decorating your home, among other things. It's definitely a win-win.
Giveaway – Coming Next Week! I know, I am so mean but I am so excited to share this giveaway with you and I just couldn't contain myself anymore. If you saw my IG stories a week or so ago, I showed a peak at what I'm giving away. I want it to be a surprise but I will say that I've wanted to do this for the past 2 years but could never work out the timing. I hope you'll come back to enter, I know you'll love it (I hope so anyway).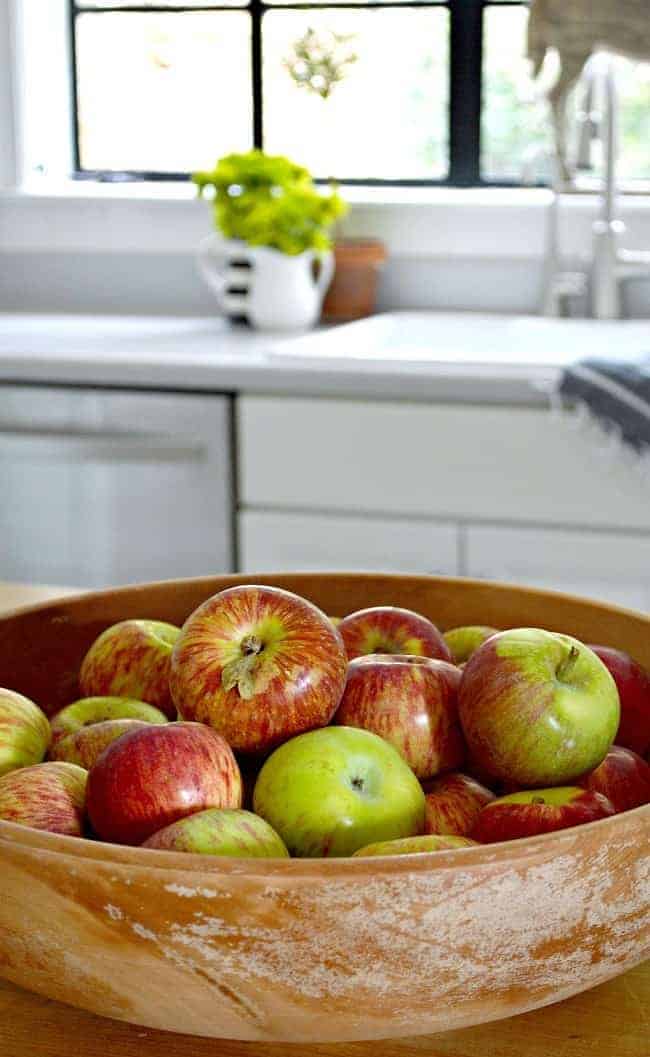 It seems so silly to talk projects, tv shows and makeup when so many are going through unimaginable circumstances and devastation in Texas right now. It's so incredibly sad. All I can offer is a light read and my continued prayers for all those affected.
Hope you have a great holiday weekend!