I haven't shared a musings post since October so I thought it was time to do a little recap after our crazy busy December, and share some thoughts on 2017. Let's get 2018 started (a few days late) with our Cottage Musings for December.
Projects
Even though the month of December was (mostly) about my Christmas cottage, our new "old" front door was the most popular post of the month. I love my new door and I'm anxious to replace the storm door with our new "old" storm door.
We're still working on our tiny powder room build. I know…if it's so small, why is it taking so long? All I can say to that is life, and the holidays have gotten in the way. I am hopeful that it will be done and ready for the reveal by the end of the month. Fingers and toes crossed!
What We're Working On
Of course we're working on the powder room and a few other small projects. My main goal right now is to put Christmas away and organize the cottage. Nothing will be started until that task is completed…she said hopefully. 😉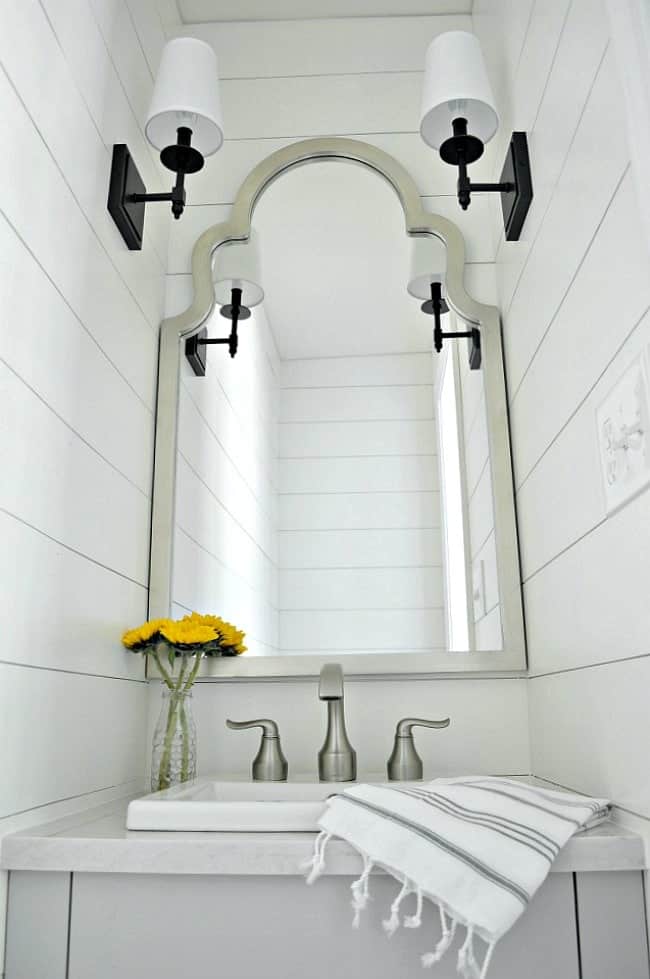 What I'm Loving
If you follow me on Instagram then you know that I was traveling over the holidays. I was so happy that I bought this cute wrap from Nordsrom for our trip. It was great for the airplane and I used it a lot around the house when I was chilly. Plus it's reversible and under $5o. Love!
Speaking of traveling…
The weather this time of year was cold and very dry in Denver. Besides drinking a ton of water, I used Cerave Moisture Lotion day and night and it really helped with my dry skin.
In The Coming Year…
We had a great year last year but 2018 looks like it's shaping up to be even better. I have a few projects planned for inside of the cottage and we'll finally be tackling some outside projects.
We also have a big project that both the hubs and I are really excited to get started on.
Would you like a hint? The hubs and I have a great love for this. We even met, as teenagers, while doing it. Can you guess what it is? I'll share more about it in the coming weeks.
I plan on diving into video more this year, and doing more (and better) FB LIVE videos. You can follow me on FB here. Totally out of my comfort zone with all of this, and a lot to learn, but I love connecting with you all in real-time. If you have anything you'd like to see me cover, feel free to make suggestions.
There are a few more great things on the horizon and, as soon as I can, I'll be sharing more.
Thank You!
I want to thank you all for a fantastic 2017! I love blogging and connecting with all of you. Every time I post I'm so excited to read your thoughts on my projects or decor (the good and the bad) and to hear about what you're doing in your own home. You have helped me create this great community where we all have at least one thing in common…a love for our homes. My sincerest thanks to you all!
Here's to a fabulous 2018!
You can also check out a few of my past Cottage Musings posts.
Keep up with our projects and new happenings in 2018 by signing up to receive our posts by email.