And just like that…it's February (and time for Cottage Musings for January).
I hate to wish time away but I'm really glad that January is behind us. It just wasn't the best 4 weeks I've ever seen. My motivation is way down, as is my productivity. I have a ton of ideas but just can't get myself to do anything about it.
So, let's kick January to the curb and say goodbye with our cottage musings. Here's hoping for a great February!
Projects
There was no consistency with our projects this month but I was able to finish up Phase 2 of the sunroom makeover.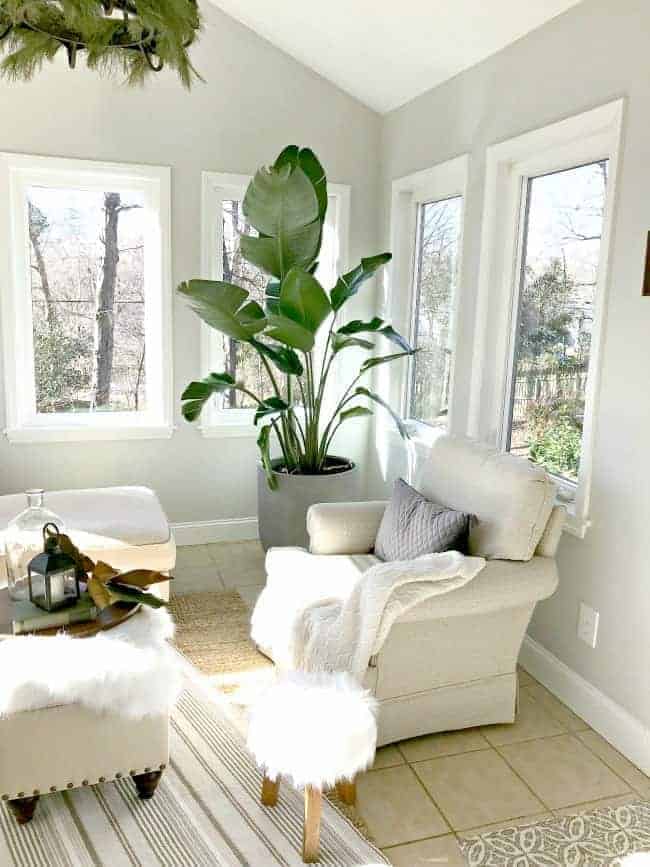 I also did a little baking for the hubs, in honor of his mom who passed away one year ago this month. You can check out Joan's sour cream coffee cake recipe, here.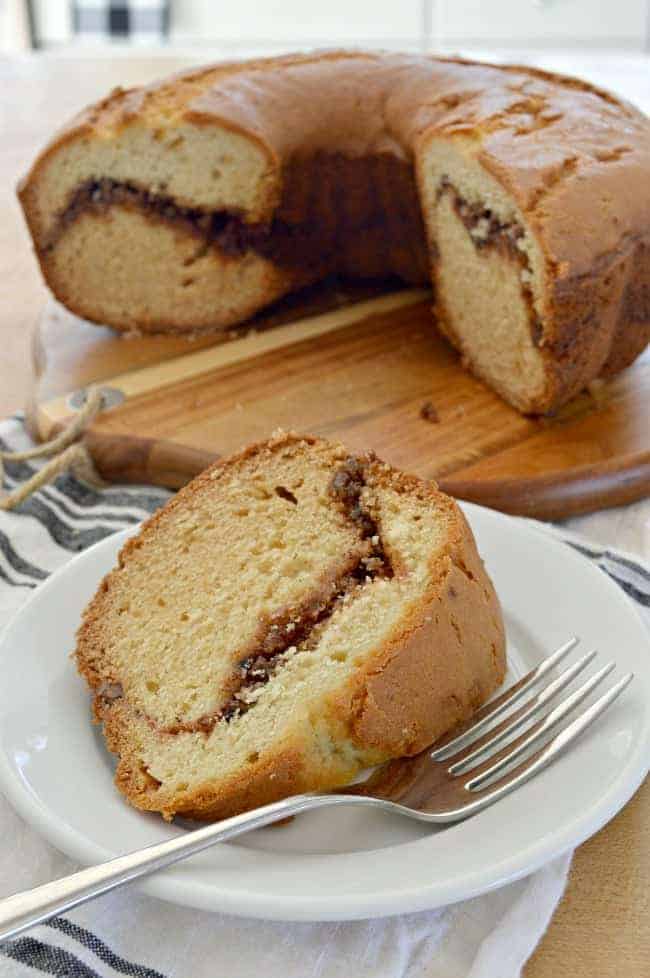 What We're Working On
We haven't started any new projects this month in the hopes of finishing the powder room and closet makeover. I would say that both spaces are 98% done, and I'm getting ready to start photographing. I hope you're not disappointed after the months it's taken us to finish this tiny space.
Here's a little peak of one of my projects. Actually, if you saw my FB Live a few weeks ago then you saw more of this project (and my Saturday work hair and outfit). 😉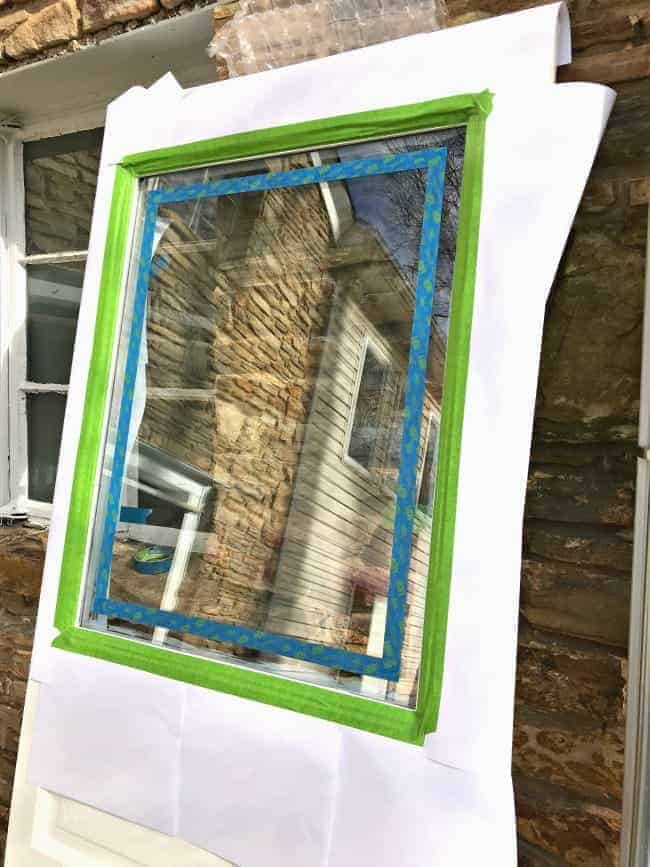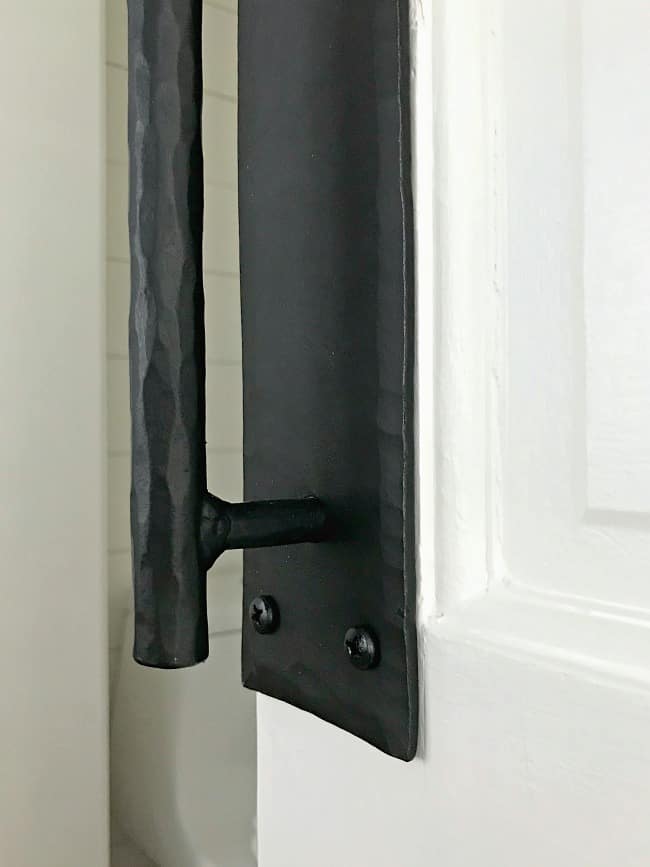 What I'm Loving
We haven't watched any new shows but we have been hooked on a new trivia quiz. It's an iPhone (and Android) app called HQ and they do a live trivia quiz everyday at 3 and 9 p.m. You have to correctly answer 12 questions and the winner(s) get or split $2500. It only lasts about 10 minutes but I'm a sucker for trivia so I enjoy it. Have you heard of it?
I'm so excited for the Super Bowl this weekend. I know I live in NC but I grew up in NJ, near Philadelphia, so I'm a life-long Eagles fan. Hoping they beat the Pats! Go Eagles!
Makeup…I used to love and wear it every day.
I don't wear it as much as I used to but there are a few products that I reach for when I want to feel fancy. One thing I won't go without is the Pro Longwear Paint Pot from MAC. I've always had oily skin so finding an eye shadow that stays on, without creasing, has been a struggle. This not only stays put but acts as a cover-up on my eyelids, and it can be used as a base. I love Painterly, as a base or just on it's own, and I also love Groundwork.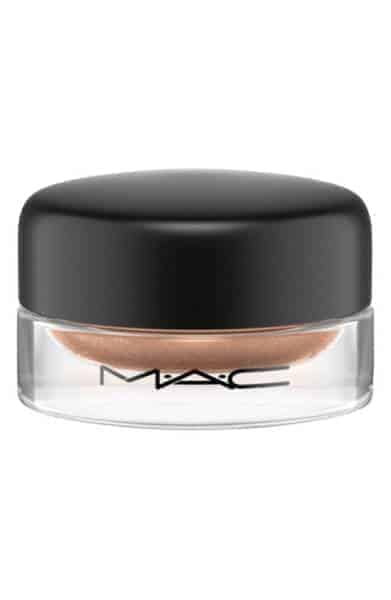 An Update
I thought I'd throw in a little update…of my fiddle leaf fig. Around here he's affectionately known as Leo. I get excited about my plants doing well because I wasn't able to keep anything alive when we lived in Illinois. Our house didn't have the best exposure which was not good for my green thumb.
Our little cottage is different though. We have a lot of windows that let in plenty of sunshine. I got Leo from Home Depot last year and he's growing like a…ahem…weed. Now I want to get every plant I see. The hubs has even had to talk me down a couple of times. That's what husbands are for after all.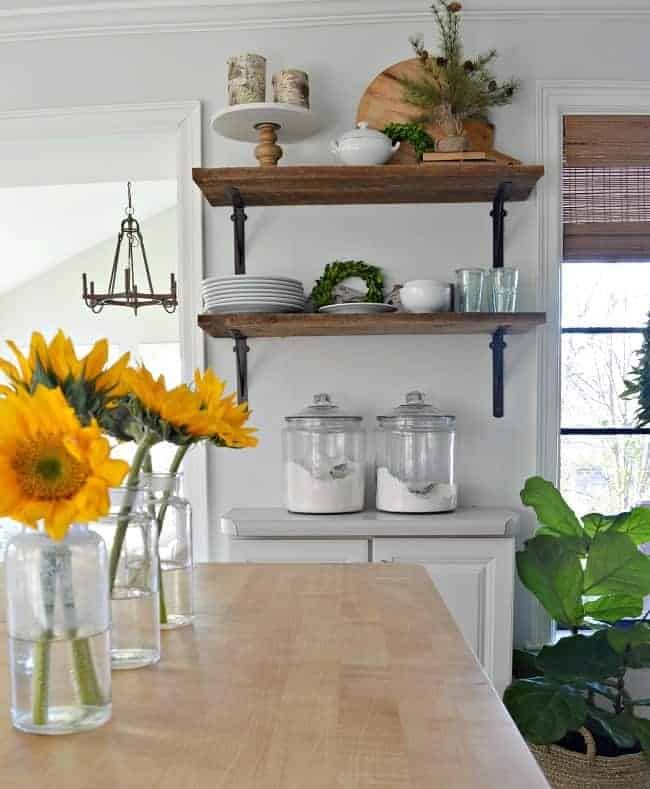 Leo doesn't get any special treatment. He does get lots of sun every day and I water him when he's dry, usually every 10 days. So far so good, knock on wood.
Like I said, a slow month here. Hoping February brings warmer weather and my motivation back. How was your January?
Have you missed any of my past month's musings?
You can catch December, here, and October, here.