Cottage musings for October 2018. It's been slow going at the cottage lately.
Happy Halloween my friends!
I haven't shared a Cottage Musings since June, so I thought it would be fun to catch up. We've been busy little bees here right up until the first of October and then everything came to a screeching halt.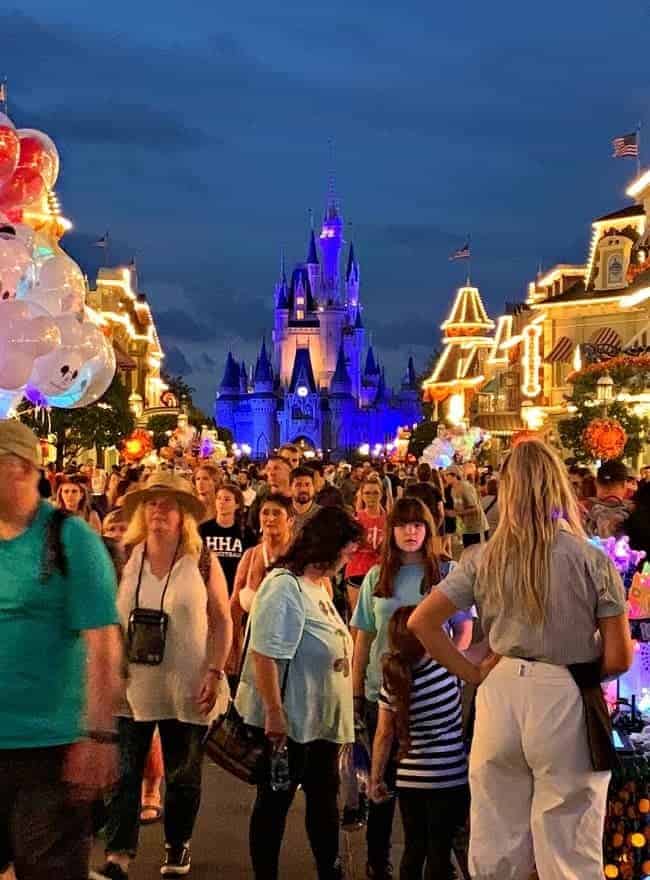 The hubs took me on a little trip to Disney for my birthday, which was wonderful, but we came home to sad news about the passing of a dear family friend.
So, with a trip to Florida and then to Pennsylvania to spend time with family, we haven't made a whole lot of project progress. Christmas will be here before you know it so that will leave us with even less time.
Before we even think about Christmas, let's take a quick peek back on what we've been doing over the summer.
Projects
We've been busy working on Minnie all summer and we've made quite a bit of progress. The vinyl plank floor has been laid and the butcher block countertop, sink and faucet (from Pfister) has been installed. Yes, we finally have running water in Minnie!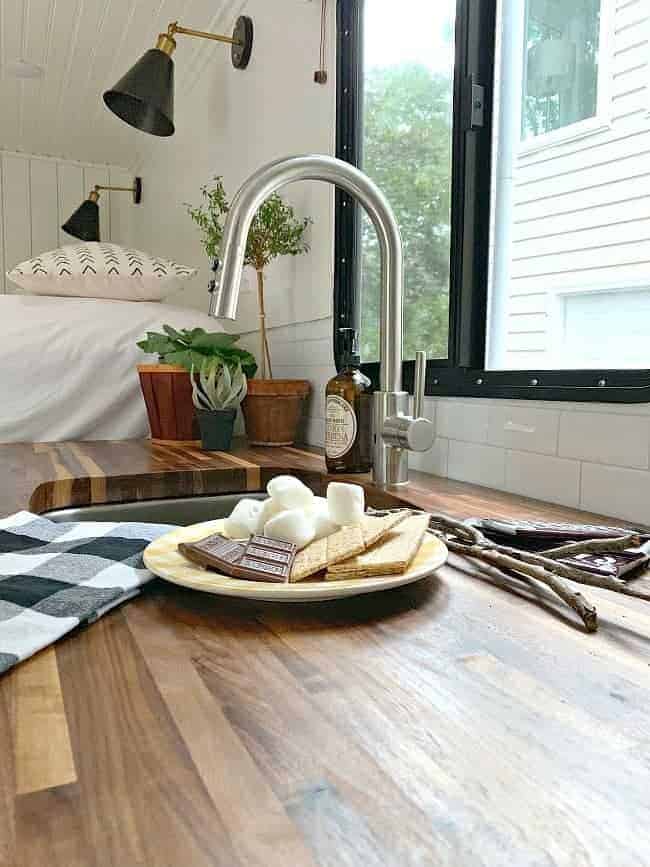 We were so busy with Minnie that a lot of our house projects got pushed to the side. I did decorate the front porch for summer, which included a DIY sunflower wreath that I made in under 30 minutes.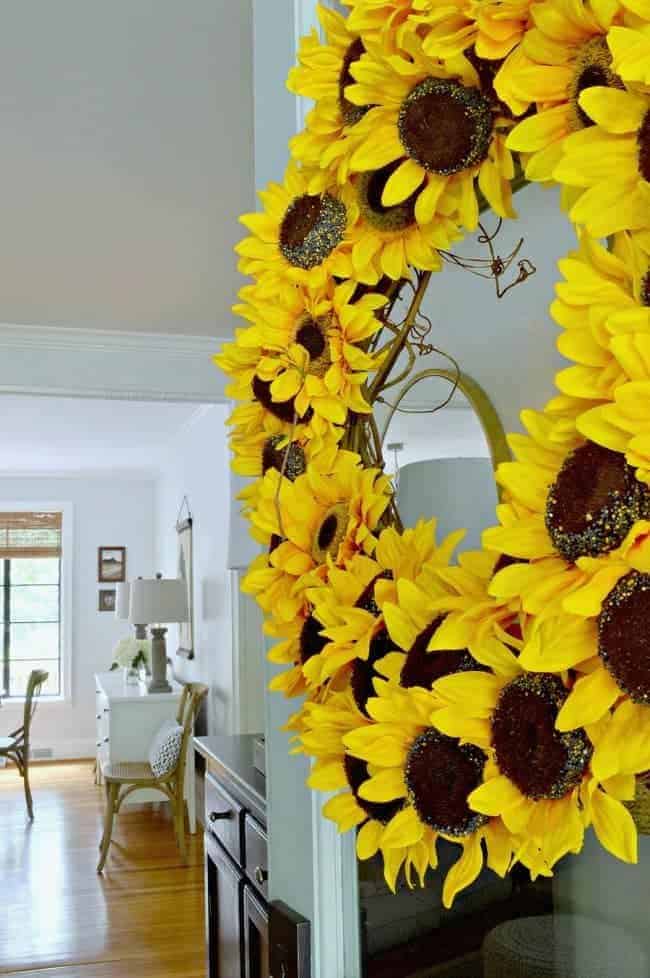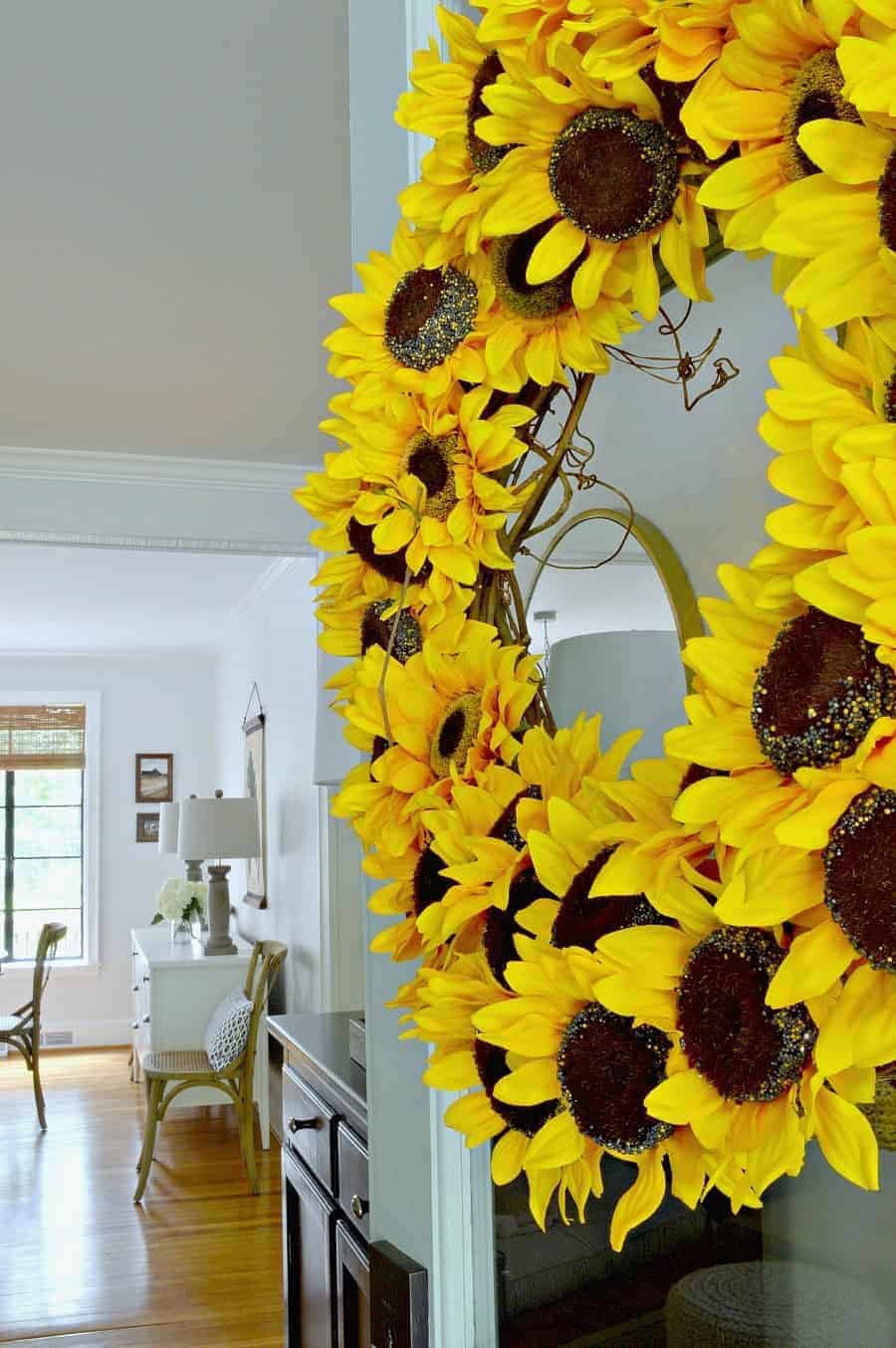 A couple of quick and easy projects that I finished in the house were the DIY wireless wall sconce that I hung in the kitchen and the DIY copper pipe sliding clothes rod. I'm not sure why it took me so long to make that clothes rod. I just love it and use it every day.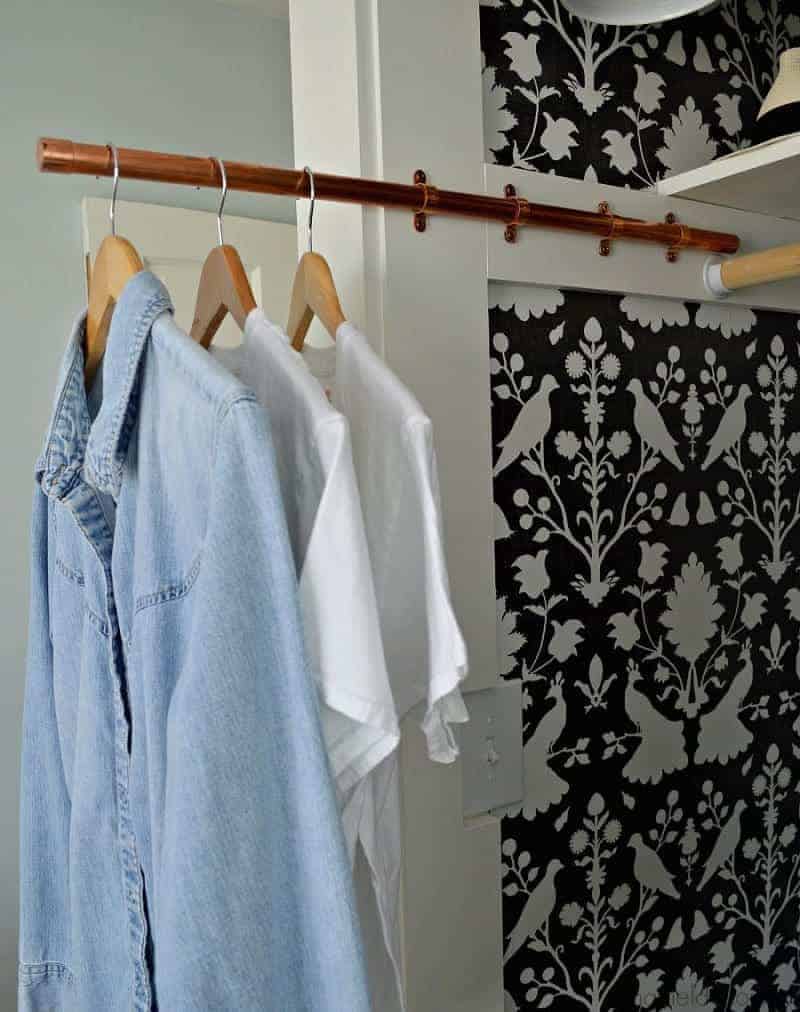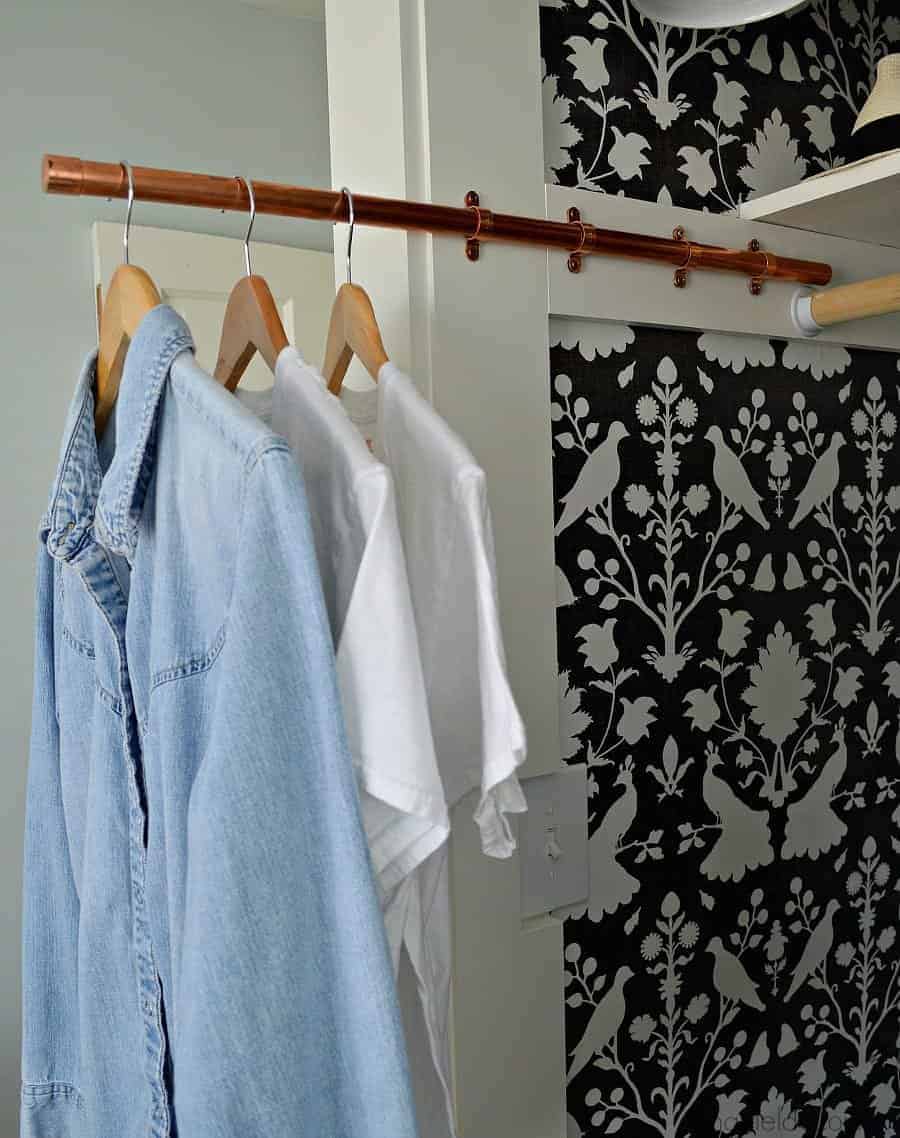 Fall has arrived at the cottage but I just wasn't feeling it this year. I did manage to decorate our fall front porch, with all the fixings, and even created my very first fall tablescape. Sadly, that was the extent of my fall postings this year. Christmas is coming though…you better watch out!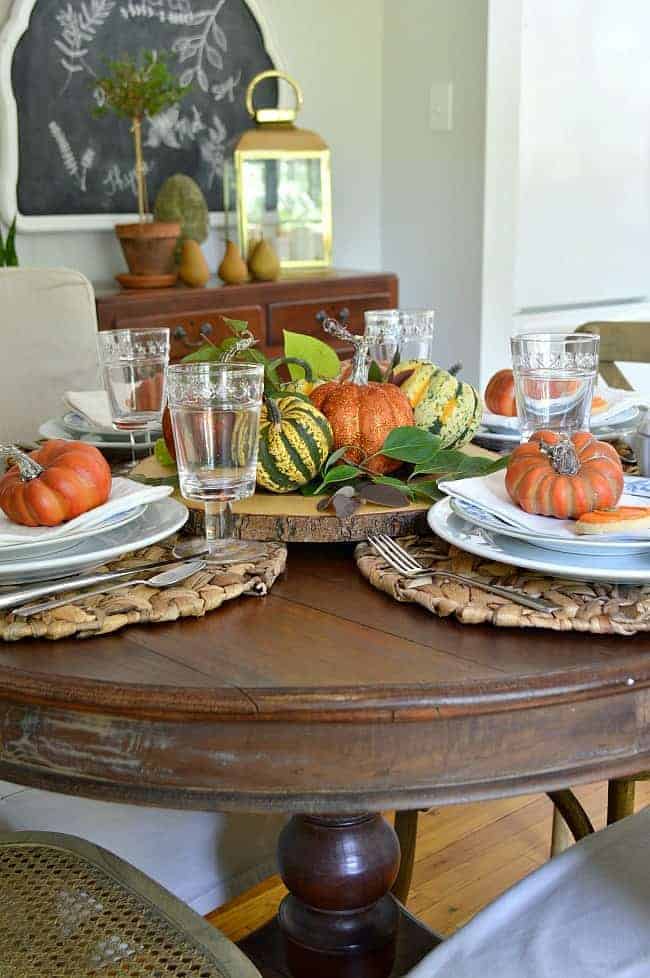 I've also been sharing more recipes. Easy ones of course! I shared my favorite deviled eggs recipe and my husband's go-to meal, skinny broccoli alfredo.
What We're Working On
We're still working on Minnie (actually we're at the 10 month mark since we started). Right now we're building the teeny, tiny bathroom. It may be tiny but it's a huge challenge. Figuring out where the water pipes go and making sure that everything we need fits has not been easy. It's coming though. Slowly but surely.
It's not pretty but here is the shower all framed in with a couple coats of waterproofing.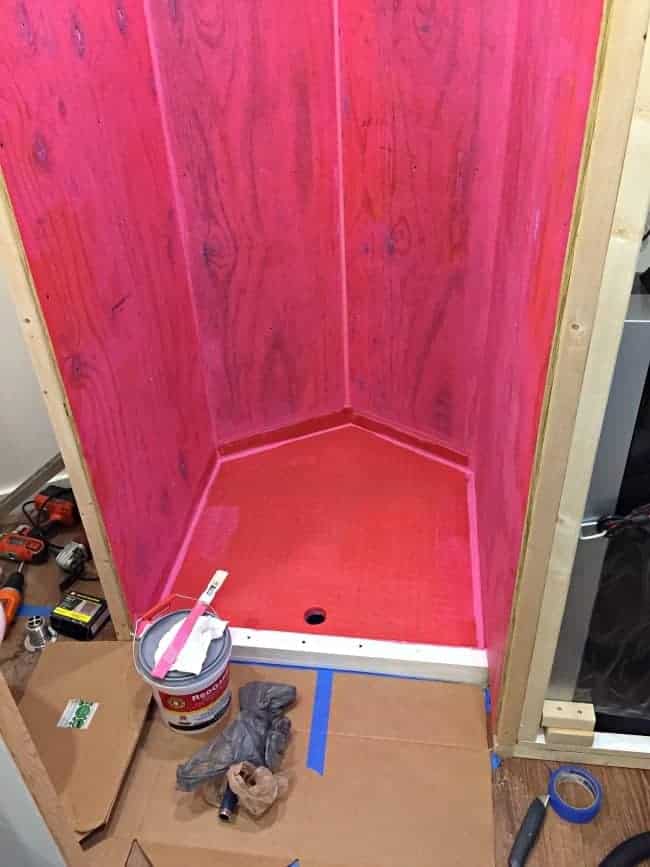 We still have a ton of work to do but we're going to take her out again over Thanksgiving. Cross your fingers that I'll have a working toilet for this trip.
Believe it or not I have been able to get some work in on the house over the last few weeks. We started on the guest bedroom almost two years ago, building a new powder room and closet, and it's still a work in progress. The room has been a ripped up mess since we started and I couldn't take it anymore. Slowly I've been giving it a much-needed makeover. Two of the walls were in really bad shape so it took me a long time to get it all fixed up. I can't wait to share what I've done in here.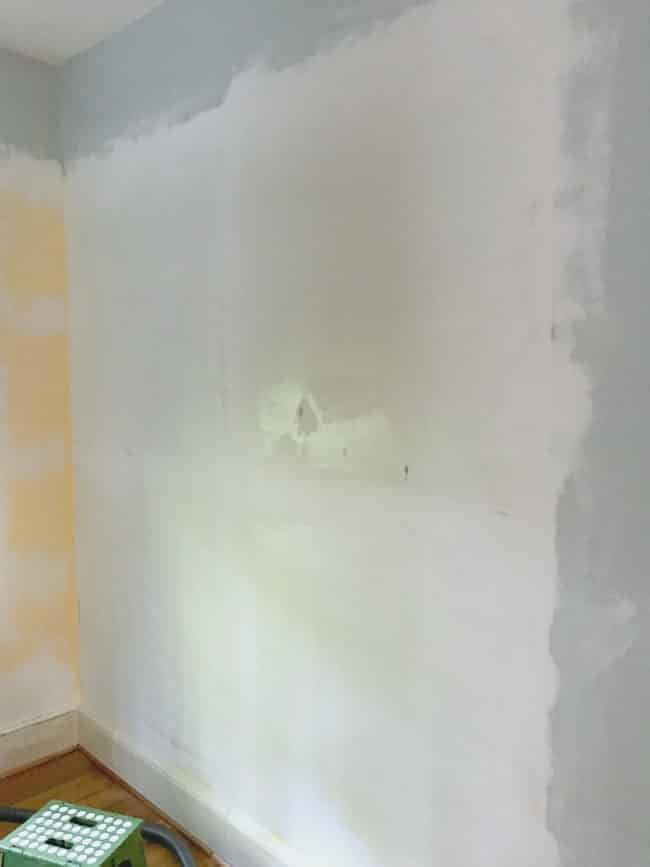 The other guest bedroom is going to be turned into my studio. I'm so excited to share all the details (once I figure it all out, of course).
What's Caught my Eye
I love everything Cristina does but her master bathroom makeover is simply stunning. She is one talented lady.
Kim has the magic touch when it comes to decorating a bedroom. Love how she decorated her guest bedroom for fall.
I'll try not to go so long between Musings next time. I guess time flies when your having fun (or busy building an RV).
Thanks so much for stopping in today! Have a happy, and safe, Halloween!