It feels like I just got done writing September's musings and here we are at the end of October already. We've got a lot to cover, including a confession, so let's get right into our Cottage Musings for October.
Projects
It seemed like it was an "all fall" month at the cottage. We started out the month with a full week of Fall home tours. (you can see our fall home tour here) So many beautiful homes were shared. I hope they inspired you to decorate your home for fall.
I also shared our fall front porch with 5 tips for creating a welcoming outdoor space. (you can read about it here)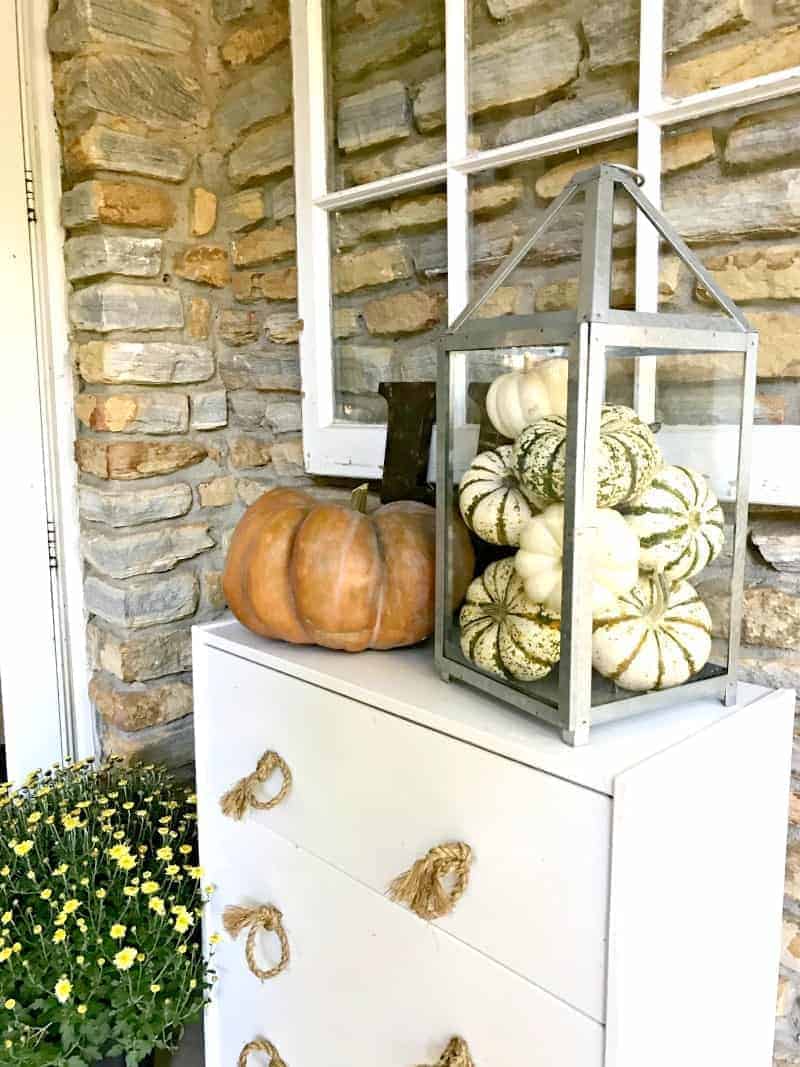 Our last fall project was an easy fall centerpiece with a thrifted antique mirror. (read more about it here)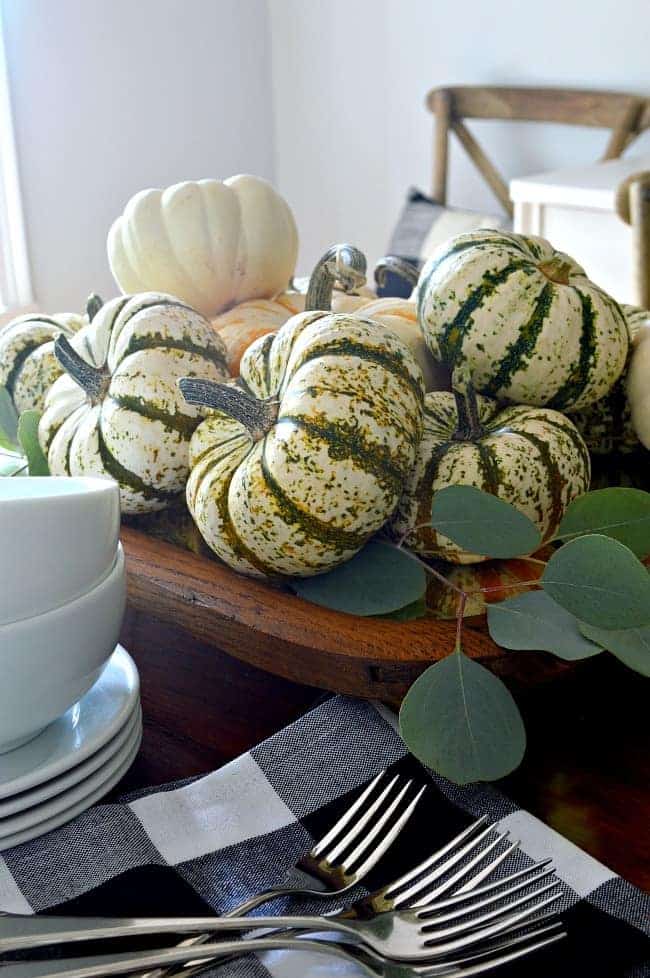 I was able to sneak in an update on the guest bedroom closet with new wallpaper. I'm loving the way it turned out. (check it out here)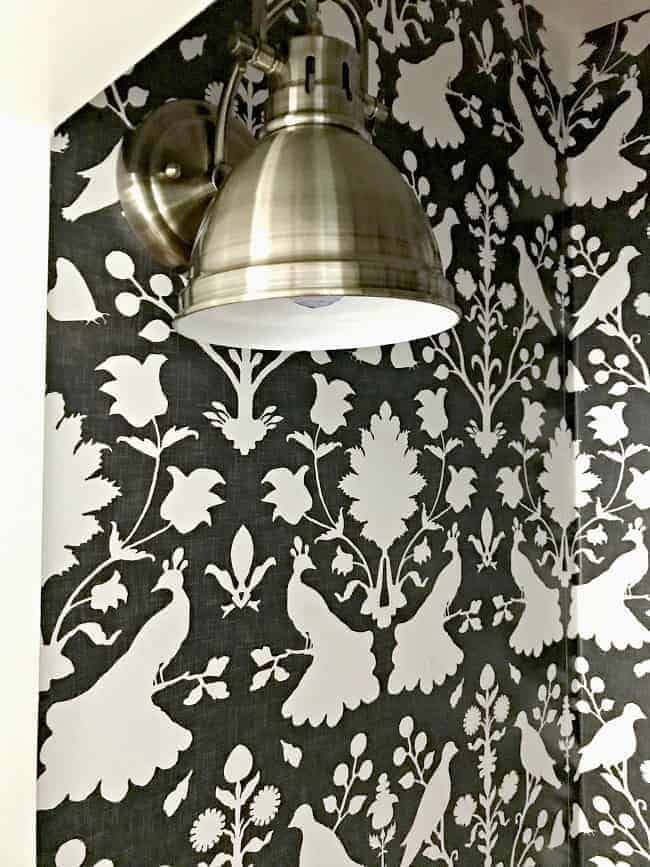 What We're Working On
Of course we're working on the powder room, and getting oh-so-close to finishing it. I'm also thinking ahead to Christmas. I'll be decorating the cottage and, hopefully, doing a few easy holiday crafts. It's definitely going to be a crazy, busy 2 months.
What I'm Loving
I usually try to pick out few new tops in the fall but, sadly, I haven't found any that I like. I did replenish some of my makeup, though. I don't wear a lot in the summer because it's just too hot. When fall comes around though, I like to try a few new products. I've just gotten this new eyeshadow (affiliate link), a new concealer and eyeliner.
Once I give them a good go, I'll let you know how I feel about them. I'm pretty picky (I know...shocker) so it takes a lot for me to stick with something.
What We're Watching
We've actually been too busy to watch a lot of tv. I'm a huge sports nut so I still try to catch the football games and I've been enjoying the playoffs and World Series. There are a few shows that I'd like to catch but they'll have to wait until baseball is over.
A Little Teaser
I have been keeping a little secret and I'm almost ready to share. It's something that the hubs and I have been talking about, and wanting to do, for a long time. I'm hoping to share it with you all in the coming weeks.
What's On My Mind
Hmmm...talking about DIY is so much easier than talking about my feelings. 😉
Ok...no beating around the bush. Let's just get it out.
Blogging has been a tough road for me lately. I've been doing this for 4 ½ years now and, although I have my ups and downs with it, this has been an especially difficult time. I got into this for the love of DIY and home decor but the business side has been kicking my butt lately. There are page views to keep up, social media, learning photography, gaining readers and then losing them... So much to worry about, which has left me feeling discouraged. My goal was never to become rich and famous blogging. I just wanted to share my love of DIY and help with our household expenses and the cost of my projects. It sounds easy enough but it's definitely been a tough road.
The idea to stop blogging has definitely crossed my mind. I'm not ready to give up and take that step, but it has occupied my thoughts.
I don't want to whine about how tough I have it because I know I'm so fortunate to be doing what I love. I am beyond lucky to have such a supportive husband and I feel blessed to have all of you come and visit me every time I post and leave me such awesome comments. I have always been honest with you and wanted you to know what's been going on in my world.
Phew...I'm so glad to finally get that off my chest.
Thank you all, as always, for listening...and reading. ♥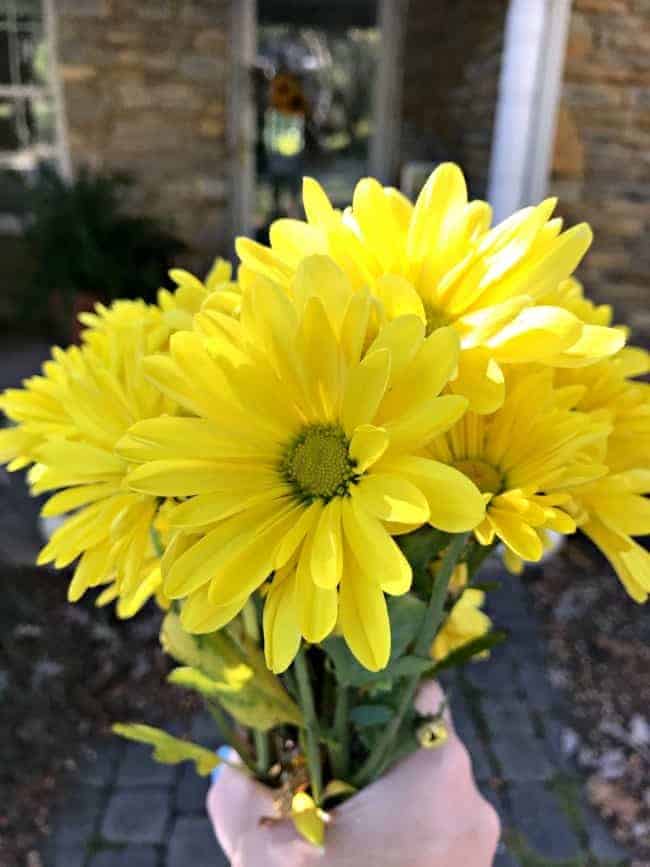 If you want to check out our past musings, you can see September (here), August (here), and July (here).