Happy Friday!
I am in the homestretch of my living room redo and ready to be done. I have been working on the house non stop since we moved in the first week of July and I also published my first blog post the very day we closed (not one of my better ideas), so needless to say, I am exhausted. I have had a real blast though, doing two things that I love to do. What more can you ask for?
Anywho, I am seeing the light at the end of the tunnel, as far as this room goes, and I just have a few odds and ends before I can say it is done (for now anyway). This room, although much bigger, has been much easier to do than the bathroom, but I am struggling with one thing…my humongous picture window. Now, I am not a curtain kinda girl, I like clean and simple when it comes to my window treatments, and I just thought I would get some bamboo blinds and call it a day but it just seems like something is missing. It probably doesn't help that I have had to get these blinds made 3 times, and I'm still not completely happy with them.
I really wanted to put one long blind up but the window is too long and a single blind would be too heavy and not lift correctly. I have also thought about putting a curtain panel on each end to make it look a little more finished but I'm not sure because we need as much light as we can get, it is a north facing window and we don't get much natural light, and I just don't like curtains.
Here is a picture of my picture window and my "made 3 times" bamboo blinds. Keep in mind that I am in the middle of redoing this room so it isn't styled, and it is dark in this room (even during the day).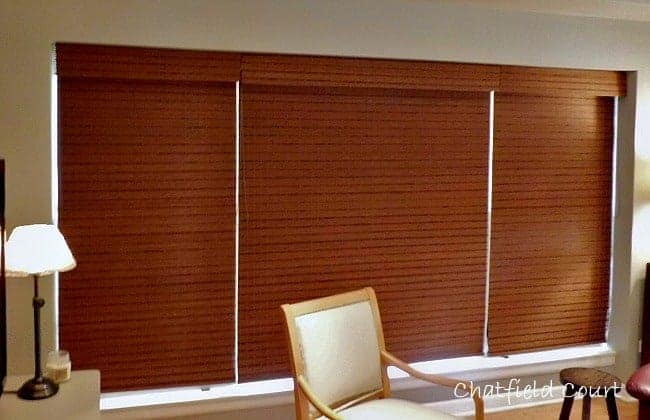 As I worked on this post and looked at my pictures, I realized that I like the blinds when they are up during the day. It is actually at night when it really bothers me.
I have been looking at Pinterest a lot lately and have found some great inspiration.
Cote de Texas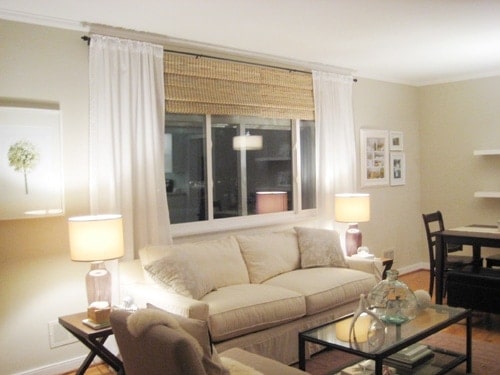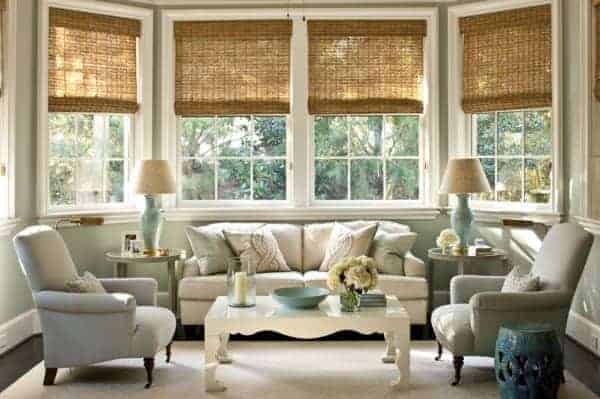 Phoebe Howard Design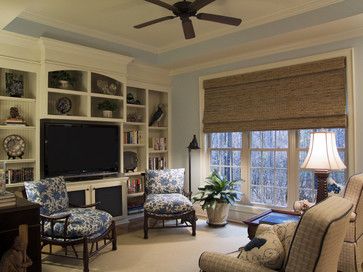 I would love to hear what you think? Curtains, no curtains, something completely different? I'm open to any and all suggestions. Please keep in mind that we need something for privacy as we are on a busy street and we use this room all the time.
Thanks so much for stopping by. I will be sharing a few more projects next week from my living room redo before the big reveal.
Hope you have a great weekend!
Check out what I'm up to on Pinterest, Facebook and Instagram.