Easy Mercury Glass Christmas Ornaments
*As an Amazon Associate and member of other affiliate programs, I earn from qualifying purchases.
Ok…I can't wait any longer…
I've been crafting and decorating for Christmas for the last few weeks and I'm excited to share it all.
Well, not all of it today, just one of the easy crafting projects I've been working on.
Mercury glass Christmas ornaments.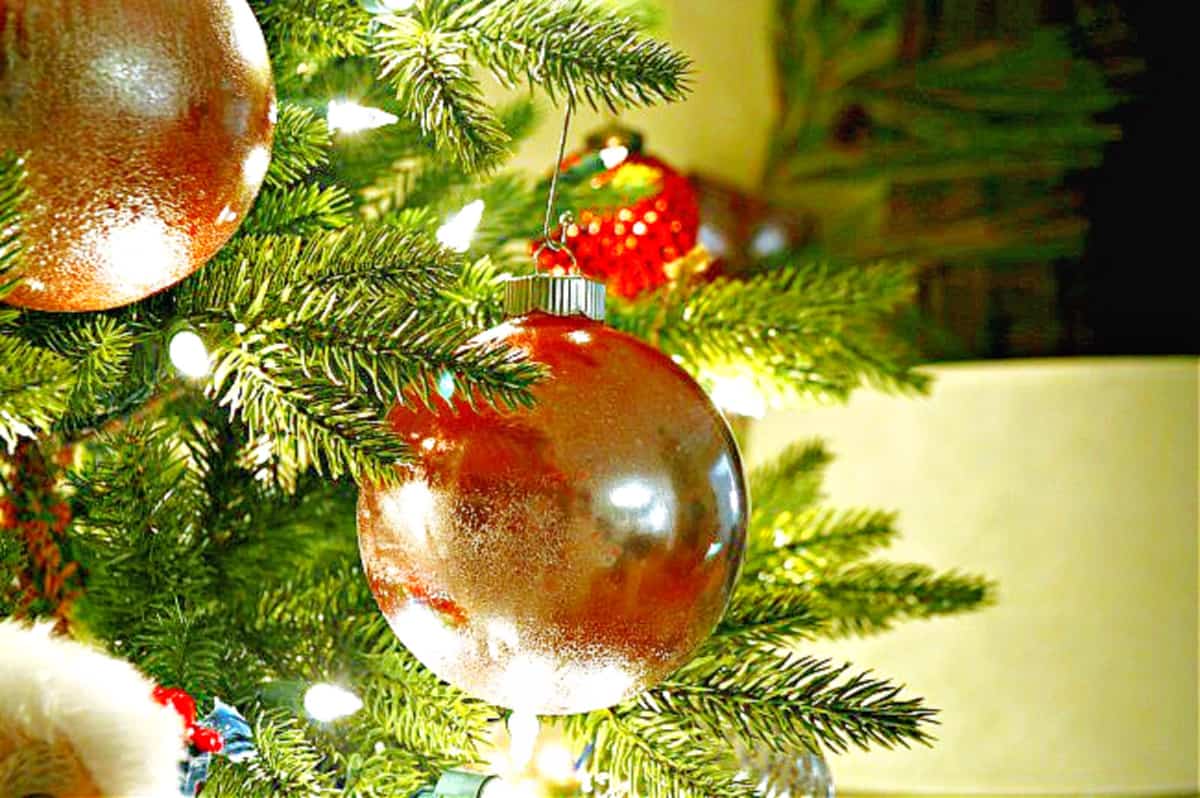 This is our first Christmas in the new house so I've been going a little crazy with the decorating and crafting.
I kept our holiday decor pretty traditional, as I usually do, but went a little bit overboard with the red.
I'm not sure how it happened, there never was a plan, but now every nook and cranny of our small cottage is red, with a few touches of glam here and there.
I already had a lot of red decor packed away, but not many red ornaments for the tree, so, instead of going out and buying some, I decided to make my own.
I found a box of glass ornaments that I bought last year for crafting so I used those for this project.
Supplies to make mercury glass Christmas ornaments
I needed a way to "hold" the glass ornaments when I painted them so I came up with this little contraption.
It's just a box and a dowel that was cut into four pieces.
I pushed the dowel pieces into holes that I made in the bottom of the box and…voila…an instant glass ball holder thingamajig. 🙂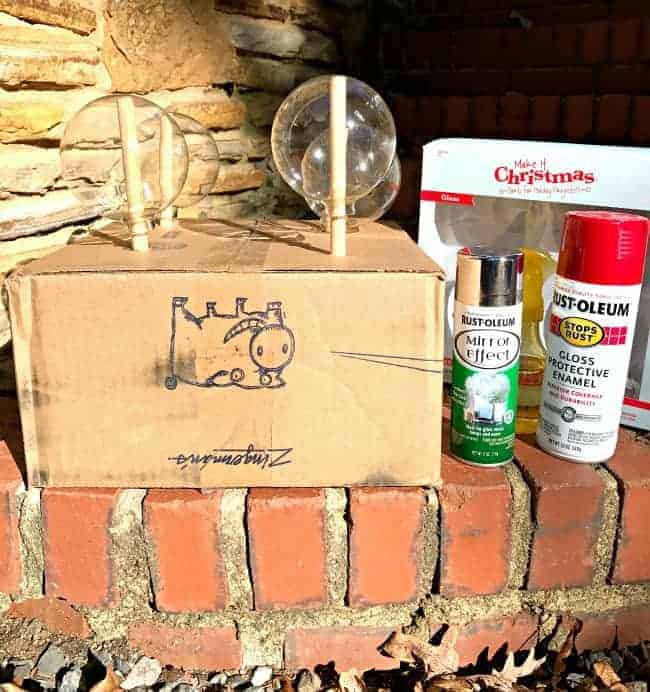 Just to note that I didn't go into this project with the intention of using mirror effect spray…yet again (I've used it here, here and here).
I set out to do red ornaments and, although they were pretty after they were painted, I felt like they needed a little something.
I tried to resist but the mirror effect spray paint seemed like it was the perfect choice to finish it off.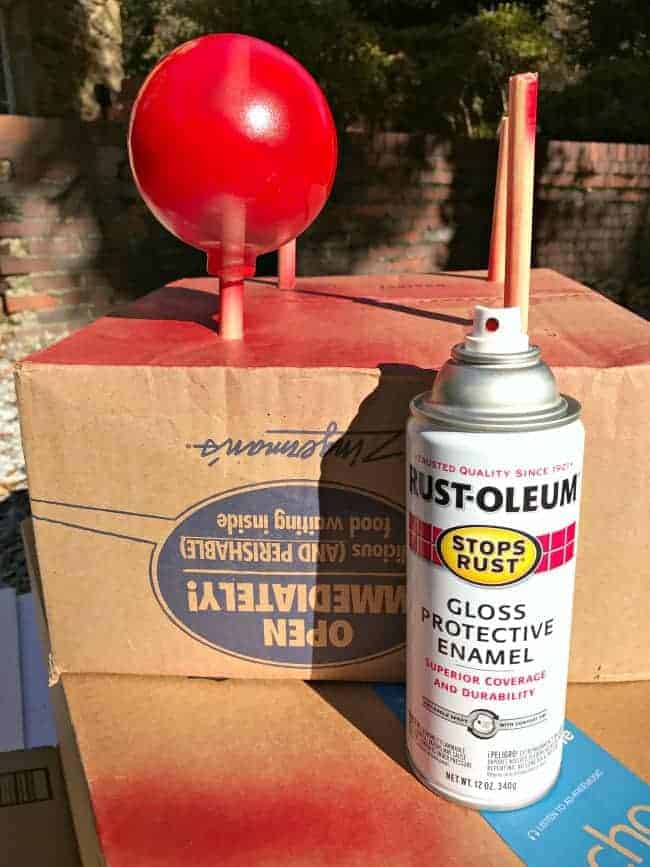 Ok, on with the project…
First I sprayed a coat of red to cover the glass (one coat was all it took).
This will be your base so if you have a few spots that aren't completely covered it's ok.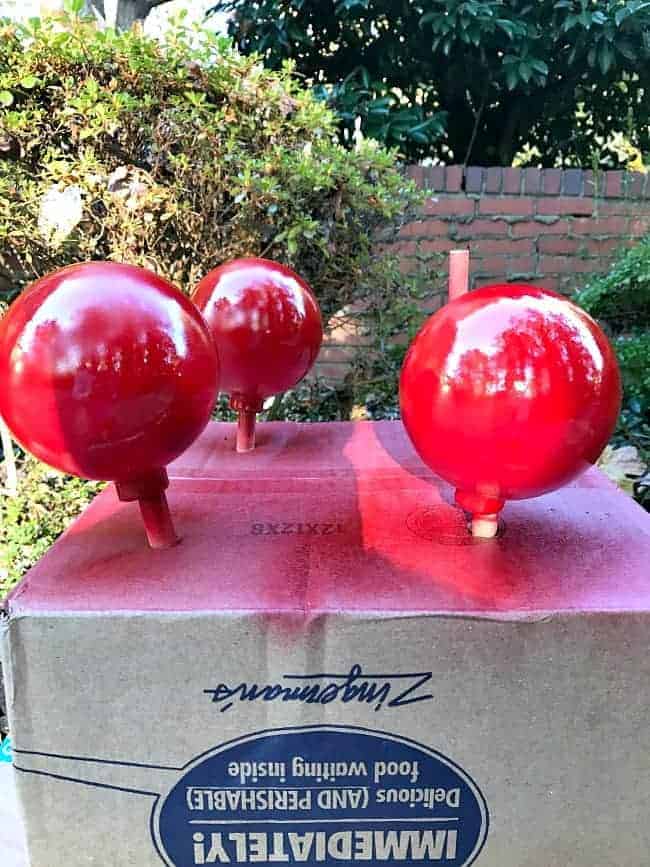 After the paint dried, I lightly spritzed each ornament with a vinegar and water solution.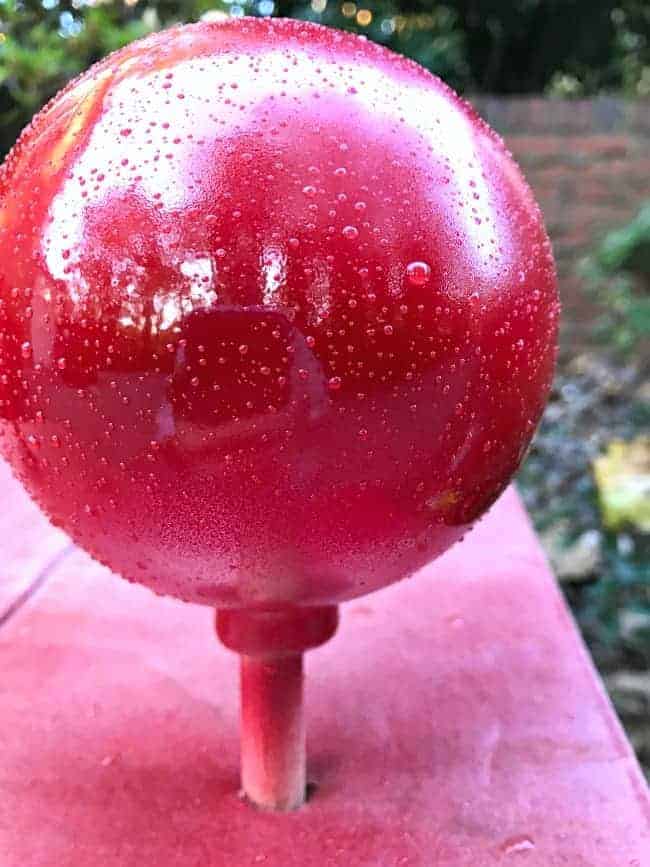 Then I lightly sprayed the mirror effect spray.
You don't want to spray too much because it will easily run.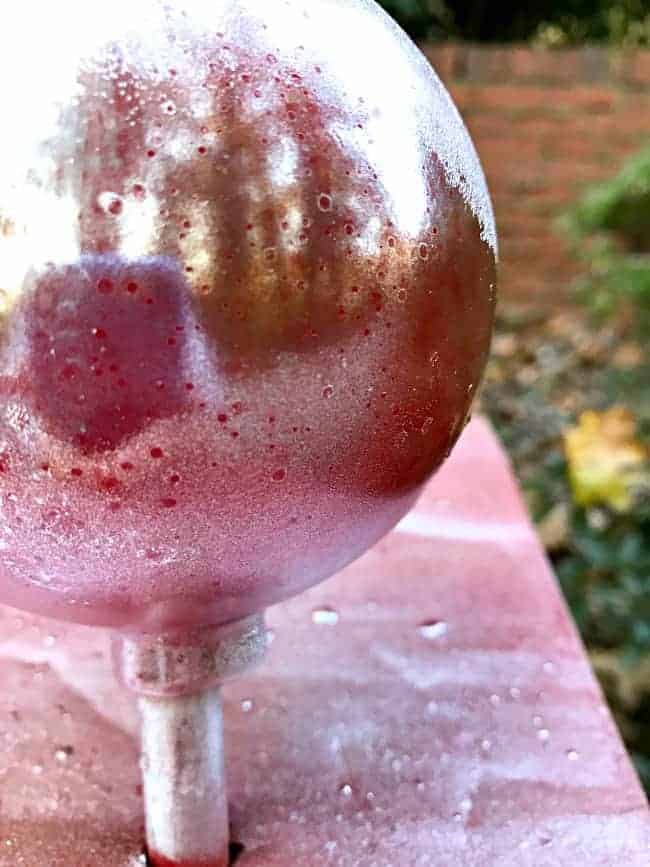 The mirror effect spray dries super fast so, once it does, I gently blot the water drops off with a damp paper towel.
It's very important to blot, not wipe.
Hang your DIY ornaments
Once the ornaments completely dry, add a hanger and they're ready for the tree.
Rustic, glam, red, mercury glass Christmas ornaments. So easy and they were practically free.
I love how they turned out!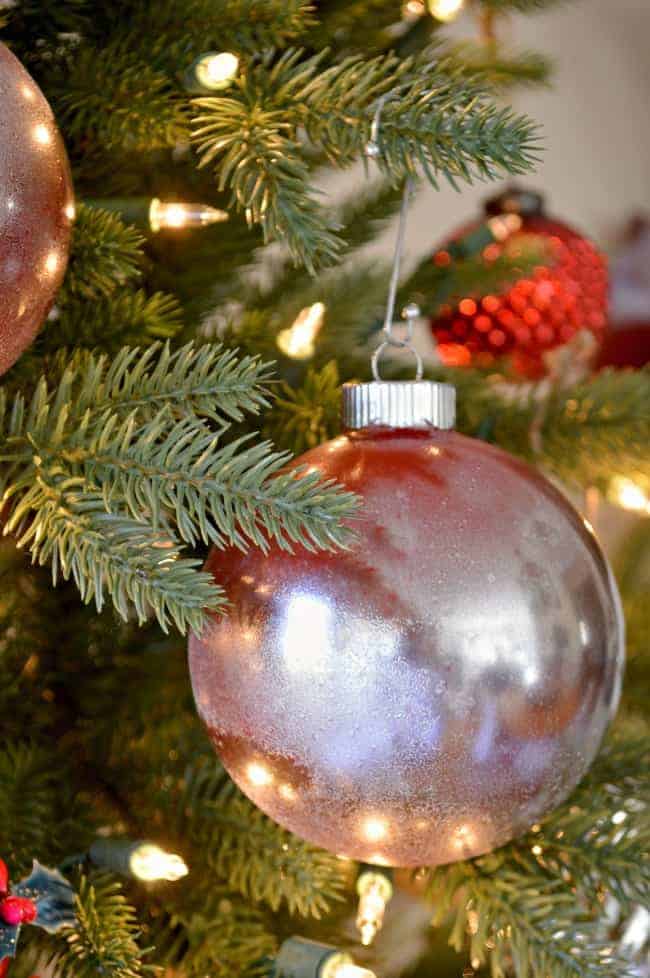 Thank you for stopping in!
More Easy Christmas Crafts
I created this easy and fun lightbulb banner last year with some burned out bulbs.
Reduce, reuse, recycle, right?
And this fun and easy living Christmas ornament…