Happy Friday! I know that I said I would share my living/dining/entryway redo this week, but I've had to redo some painting and it will have to wait a while longer. Nothing like painting your big, long room to see that there are clearly two different shades on the walls…ugh. So, while I repaint, I thought I would share a number craft with you. Now, I am not a particularly crafty person, but this was so easy to do, and free, that even I didn't mind doing it. I've seen numbered accessories all over the internet, Pinterest and on my shopping trips, and knew that I wanted to incorporate this look into my new living room. When I went to Denver last week, I saw these pieces in an antique store…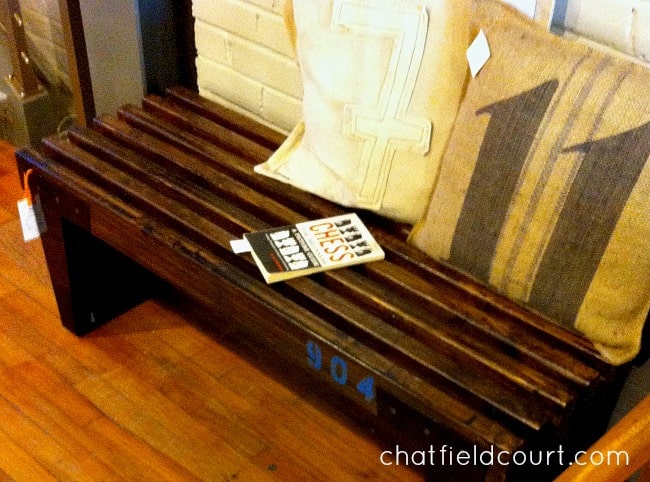 Anyway, I had 3 woven chargers, I got at Pottery Barn years ago, that I thought would look great with numbers painted on. I started by Googling numbers, in images, and picked the style that I liked. (I used numbers but you could use letters or symbols…so many possibilities). I printed them out and used a razor knife to cut them on my husband's monster cutting board.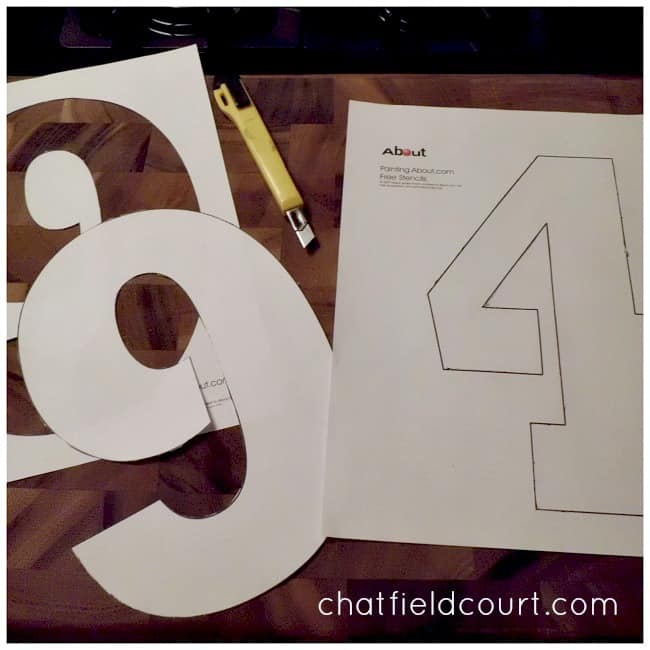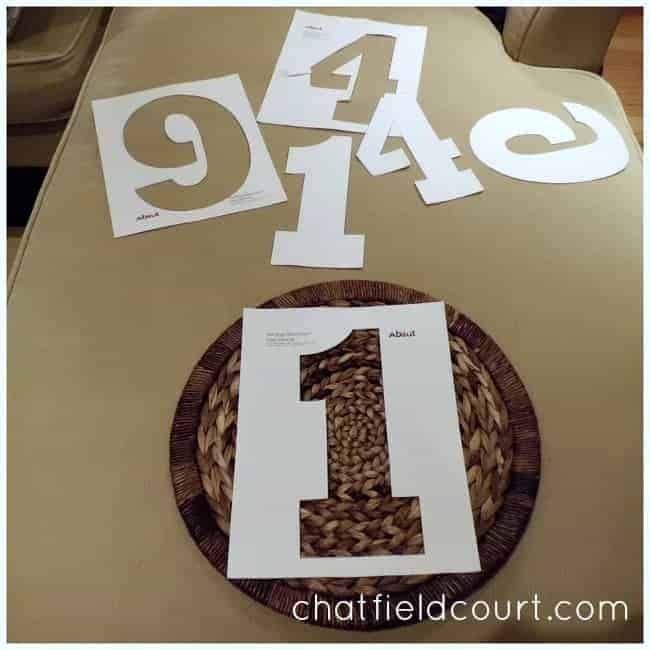 Then I just made sure that I had the number centered and taped my stencil onto the charger. (I used the cutout number to center where I wanted to paint my number, then I just measured, from the top, how far down it was. That way I make sure all my numbers were centered the same). Caution: blurry photo below.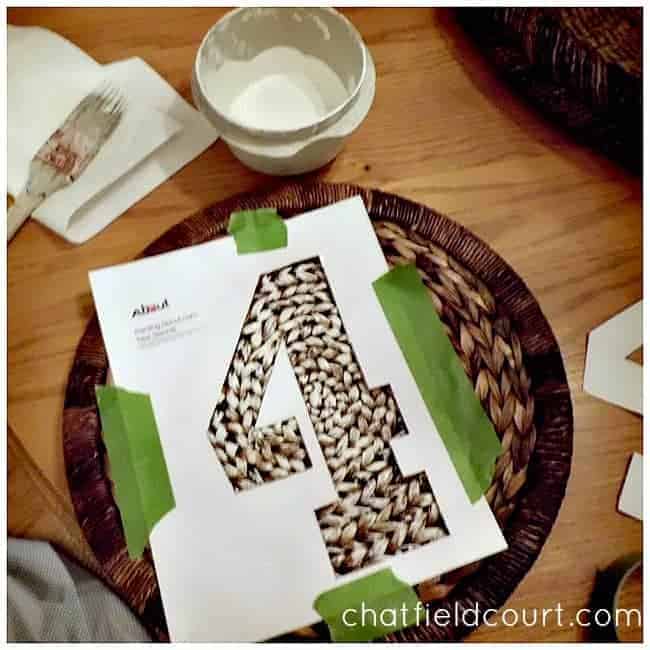 I used my 2 inch paint brush and paint that I had left over from my room, mixing equal parts of gray and white. After they dried, I dabbed on some dark walnut stain to tone it down a bit, they were a little too white for my taste. That's it!!! Easy, fast and best of all free, and my chargers have a new look. I hung them over my flat screen and I love them, although I may give them another swipe with the stain.
Oh yeah, the numbers I chose are the month and day our family began.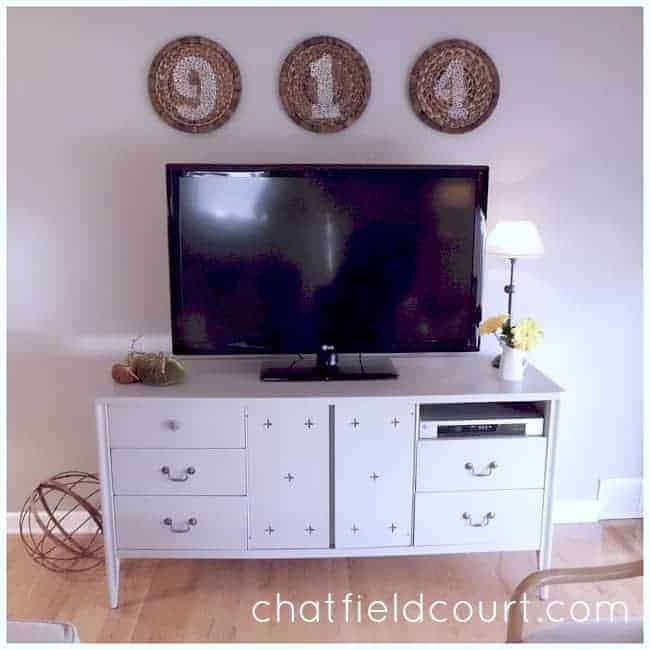 Would you or have you painted numbers on something?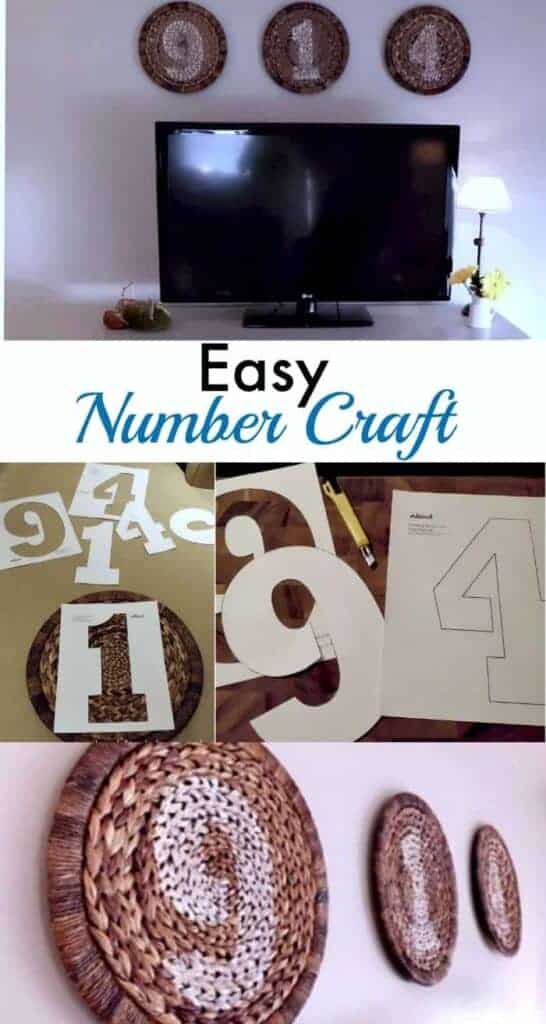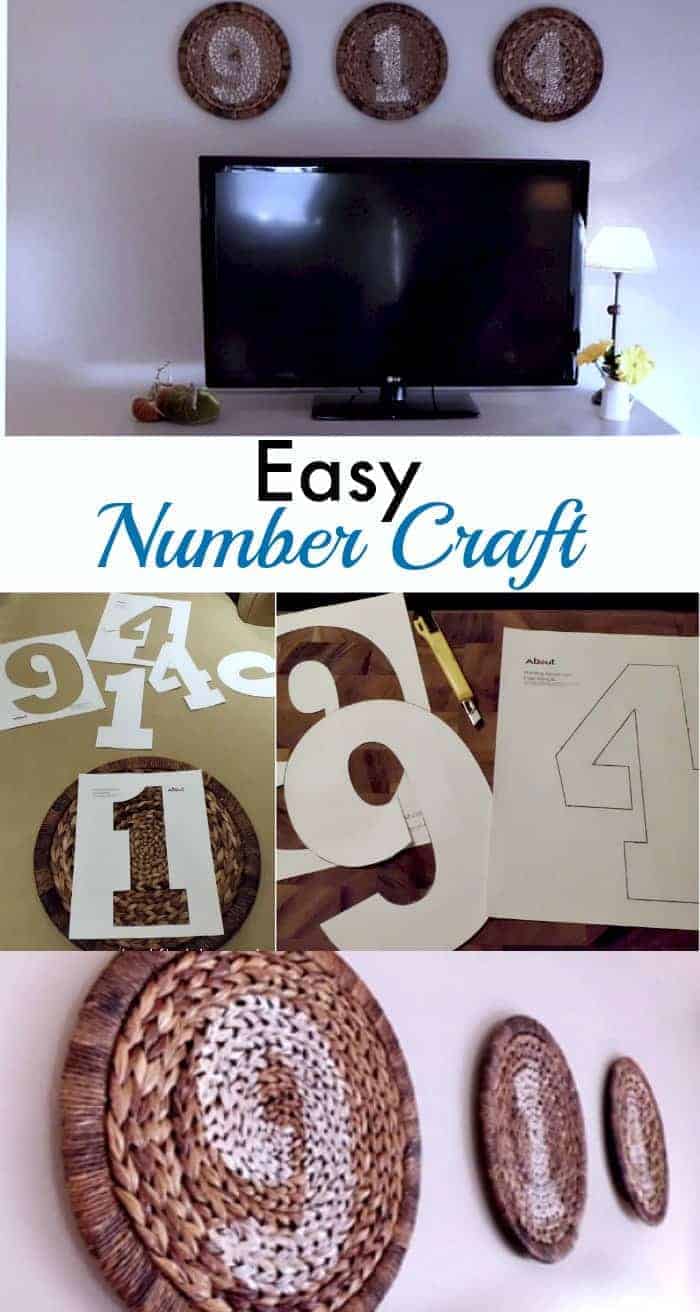 Hope you have a great weekend! It's supposed to be really cold here so I'll be staying in and doing some of my holiday decorating.