My husband occasionally travels for his job and on Monday he had to go to Wisconsin, so Finn and I tagged along. Oh. my. goodness. the colors of the changing leaves driving there and back was absolutely gorgeous. We stopped several times to take pictures and we even strolled along this beautiful winding path at a rest area.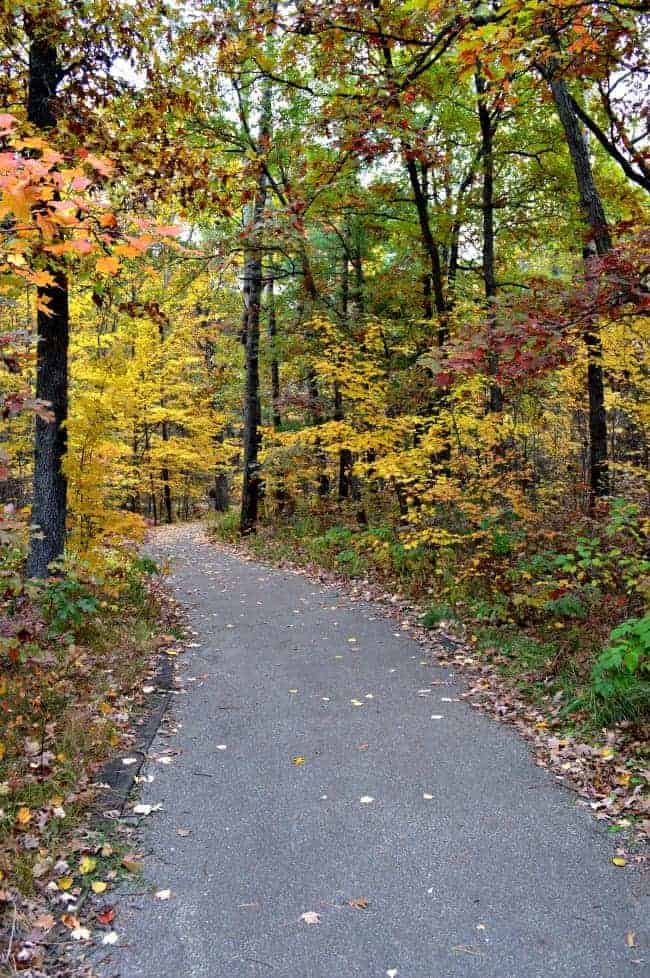 Back at our house, we have been spending as much time as we can outside doing some last-minute chores and getting our yard ready for the next season, that I don't want to talk about 😉 and I wanted to share our progress.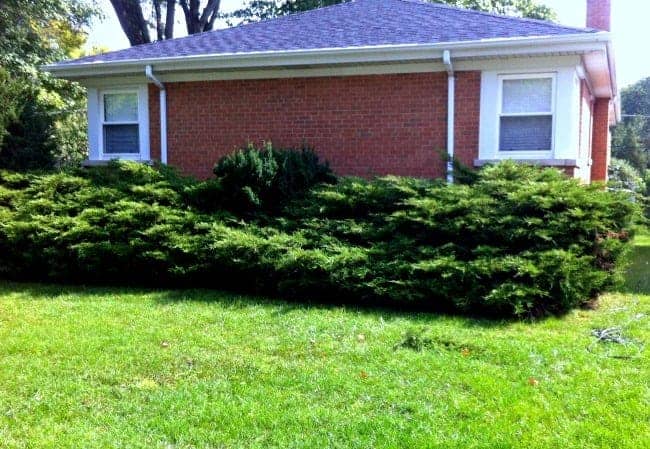 We had these huge 60-year-old juniper bushes on the side and front of the house. There is no easy way to pull them out so Mr. C² had to cut the branches off, then cut up the thick stumps. After they were out he had to tie the branches up into bundles for the yard waste service. It was a huge and difficult job, and it's taken him about a year to get them all out, but I'm happy to say there are no more junipers! We left one evergreen standing, for now, because it helps shield the master bedroom window just a bit.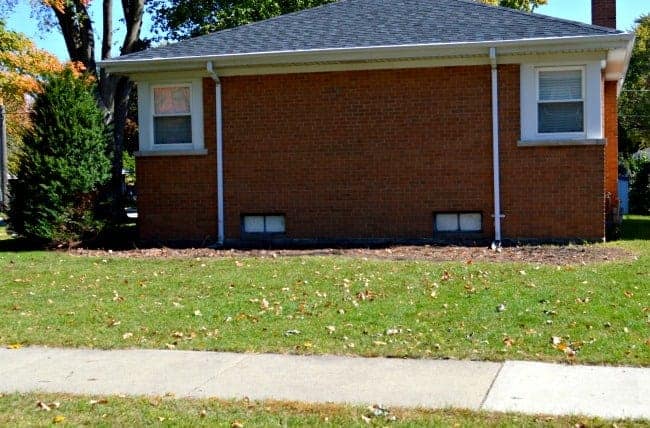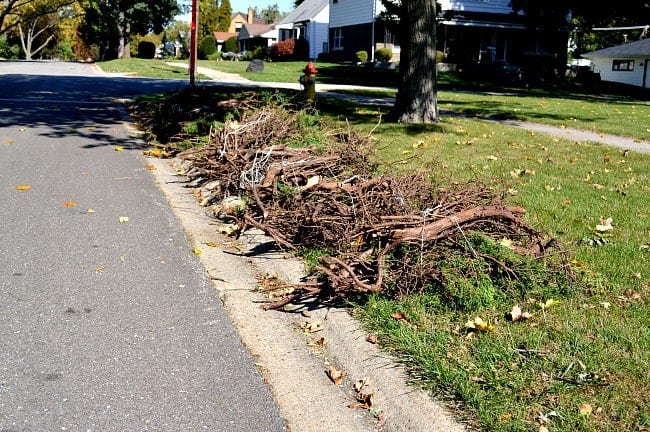 All we need to do now is to clean up the beds, cover the basement windows with my DIY shutters, and next Spring I'll start planting.
We've also been cleaning up our vegetable garden. We only had tomatoes left and instead of yanking out all of the plants and composting them, we decided to take one of the plants, that still had quite a few green tomatoes, and hang it in the basement (upside down). I read somewhere online that it was a good way to get green tomatoes to ripen once the weather turned too cool for the plants to do well. Here is the plant 3 days after we hung it in our basement. See all the green tomatoes?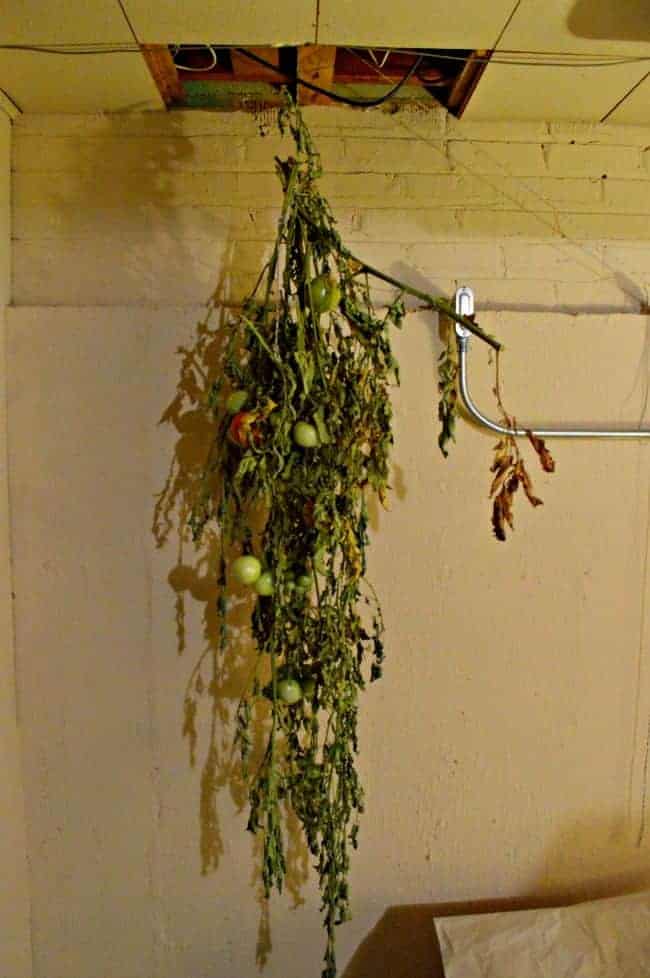 This is after 3 weeks with no water and no care. Lots of red tomatoes!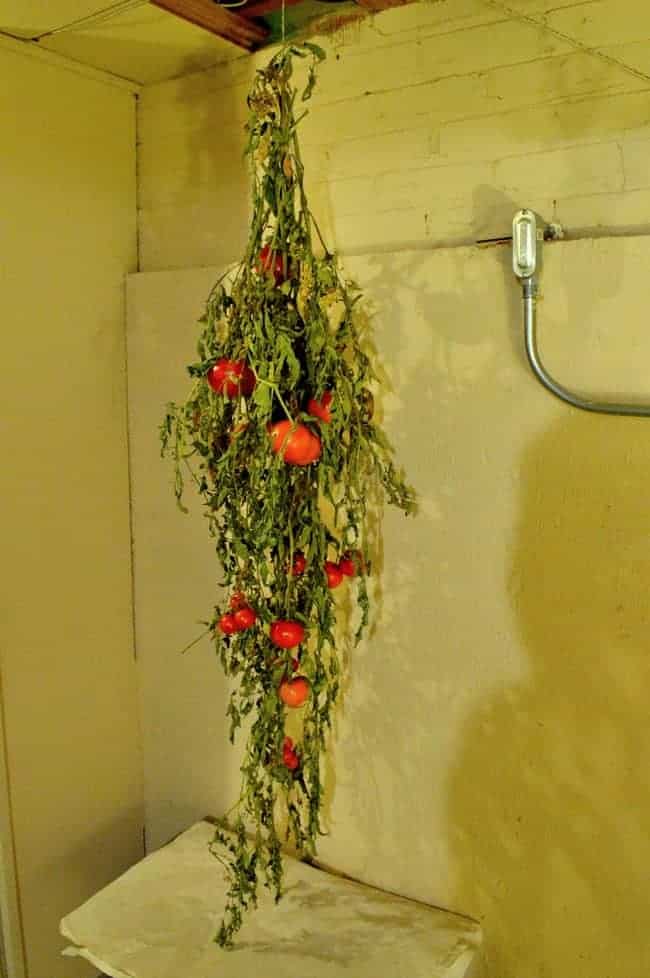 We also put some that we picked into a cardboard box, in a single layer. I'll let you know how our experiment goes and what they taste like. I'm not holding out much hope for tasty tomatoes, but you never know.
Are you getting your house ready for winter? Did you have a garden this year? What did you do with your green tomatoes?