Yay…it's Friday and it's my first giveaway! I'm still celebrating my one year blogiversary and to follow-up my post yesterday, I wanted to thank you all for your support this past year by having a giveaway and to share the progress we've made in our home since we moved in last June.
I started the blog the same day we closed on our house so I really hit the ground running and started my first room redo days after we moved in. I thought our tiny, dark and only bathroom wouldn't be too difficult to do. Umm…yeah. It wasn't difficult but it took a lot longer than I thought and moving around in such a small space was not fun. Here's where we started…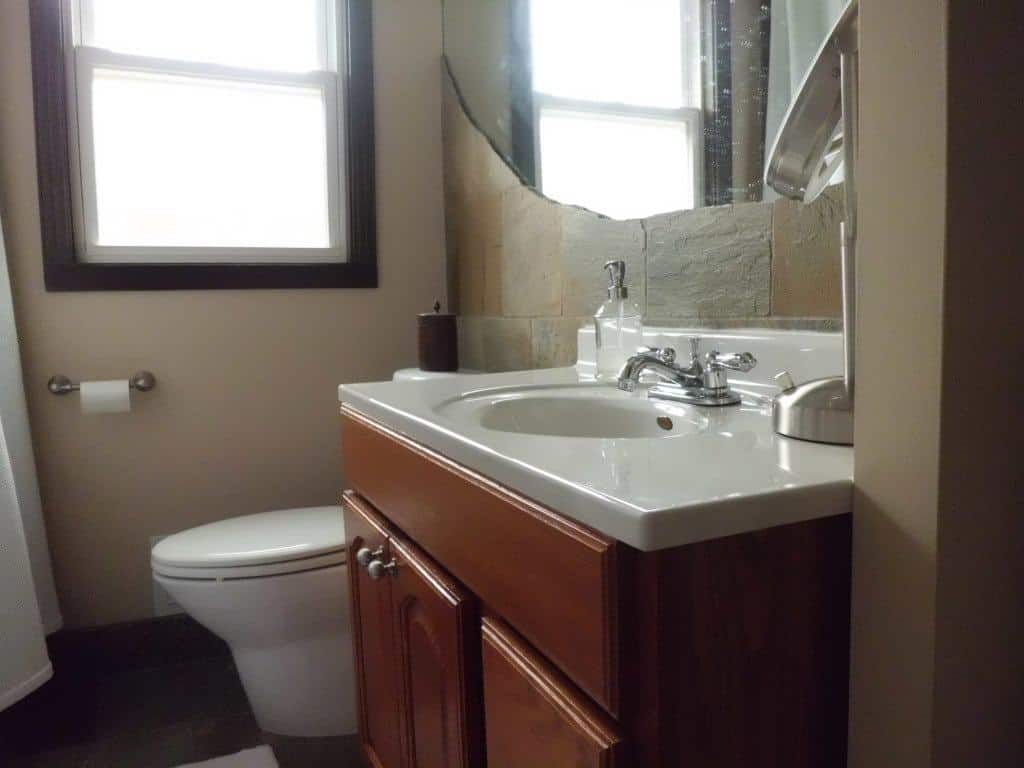 You can read more about this room redo here, about the vanity redo here and about some space-saving tricks I used here. It's amazing how lots caulk and a little bit of paint can change a room.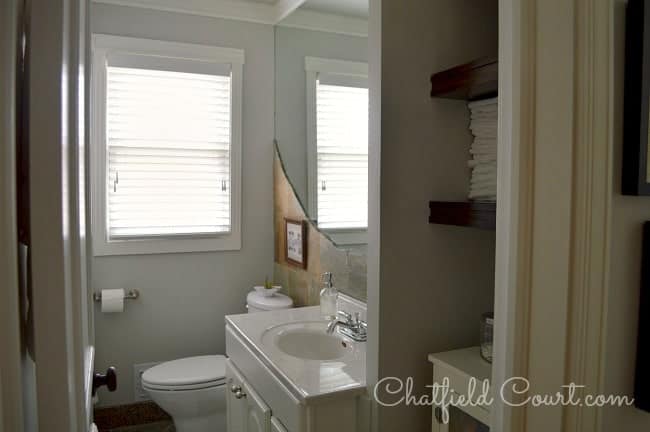 Next up was the living room/dining room/entryway (the first round). This is the biggest room in our house so it was where a lot of our stuff was dumped on move-in day.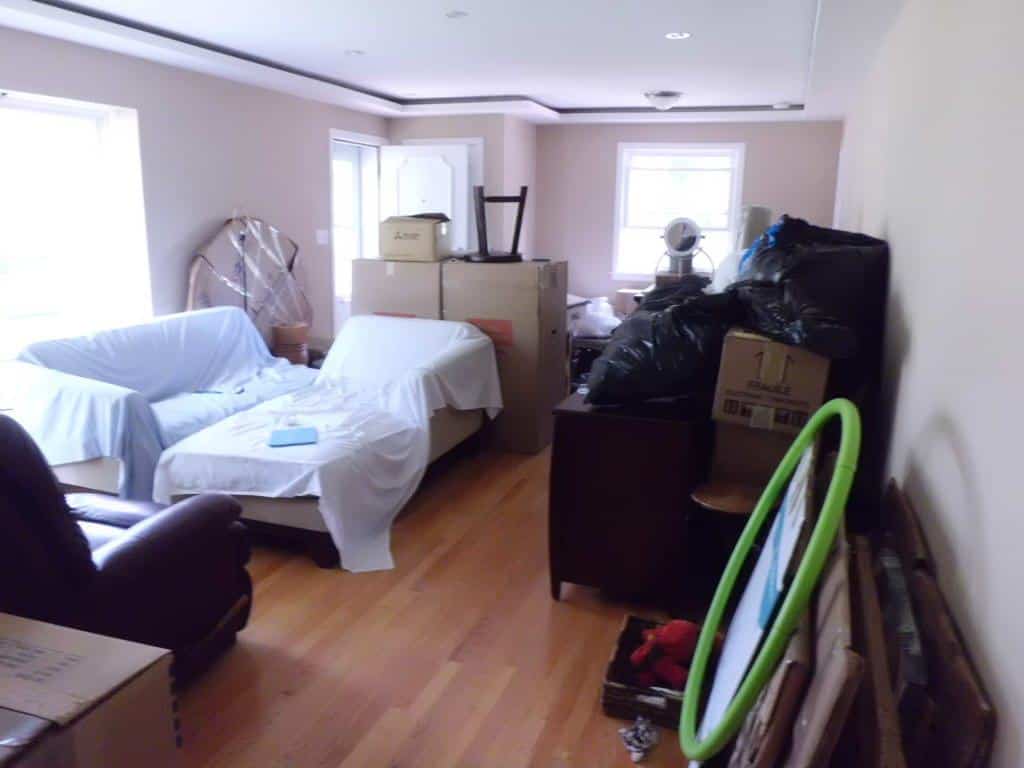 Besides painting the walls, I reupholstered my favorite chair (first time I did a project like that) and I did a little something to my plain front door. You can check out all of the details of this room redo here.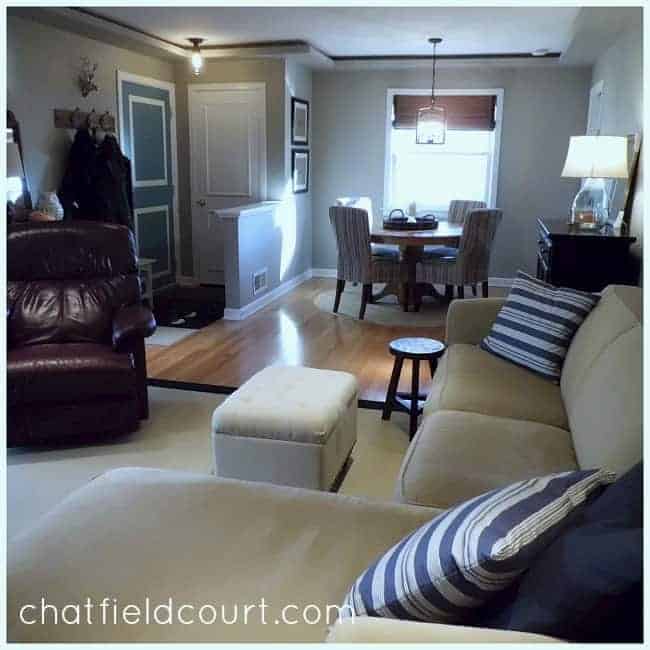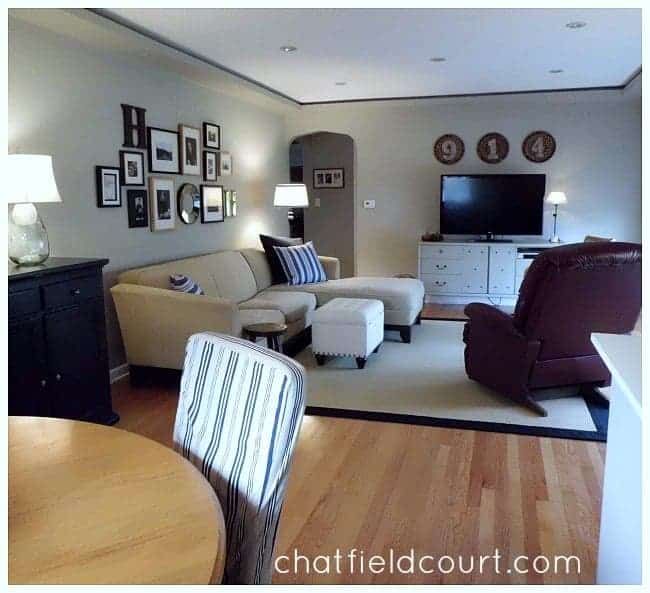 Because they are connected, I ended up painting the little hallway that goes to all the bedrooms and bathroom the same color as the living/dining/entry. There is no room for any kind of furniture so I filled up the walls with some of my favorite family photos and mementos and changed the lighting.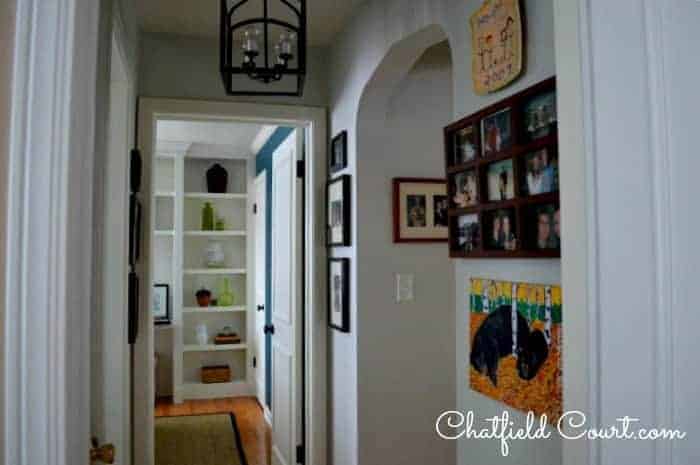 The master bedroom was the next on the room redo list.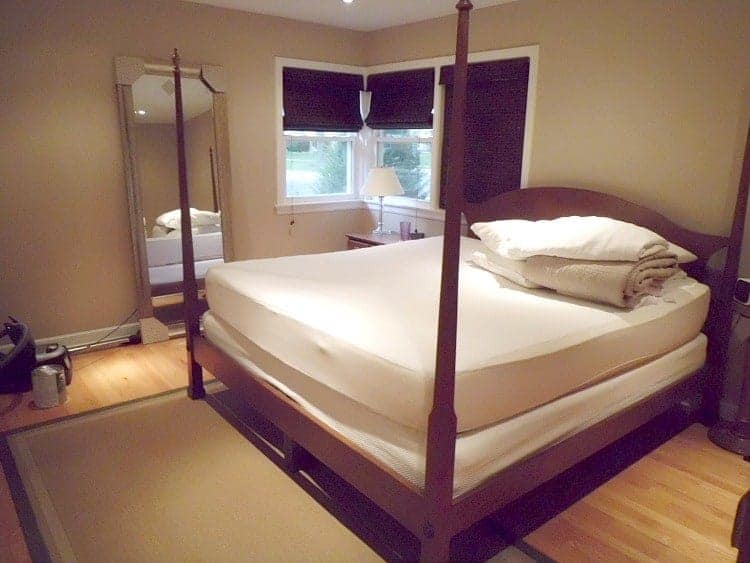 The walls and ceiling were painted and crown molding was installed. I also switched out the knobs on our furniture and closet, along with the door knob and hinges.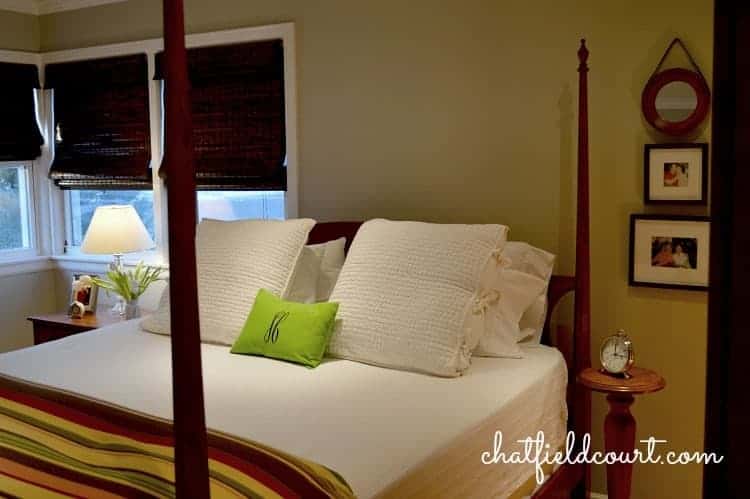 Our small master closet also got a makeover with an inexpensive built-in closet system to maximize our storage space.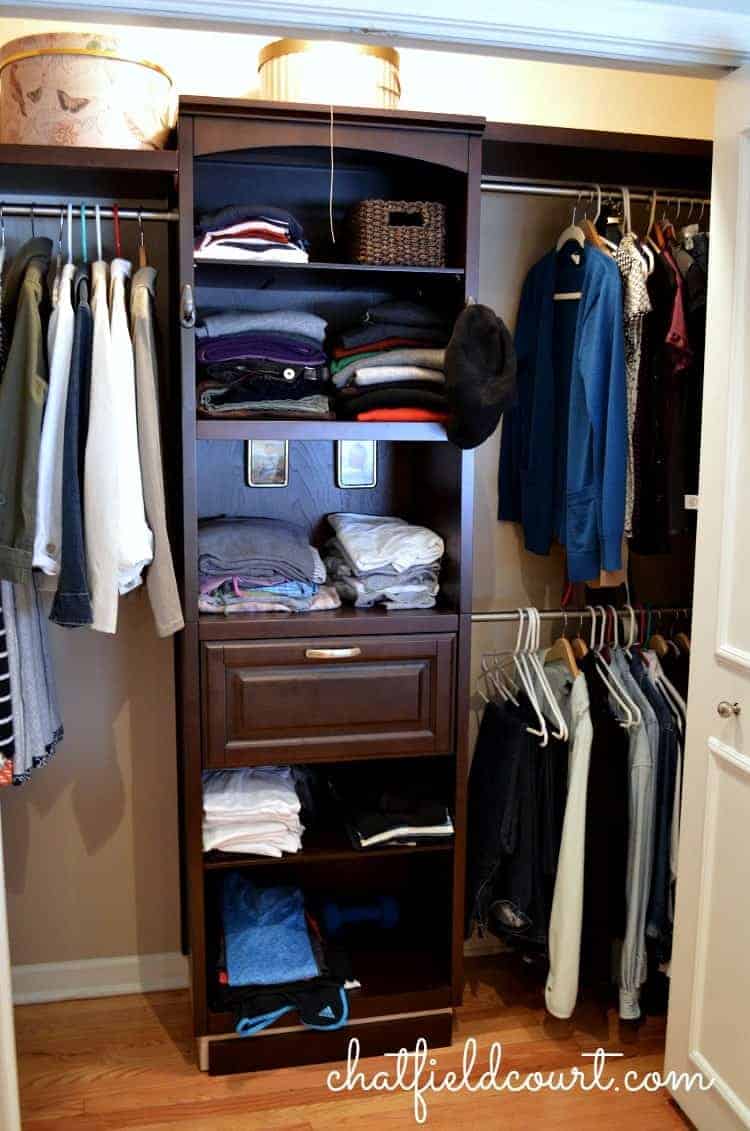 Moving onto one of the guest bedrooms. This room already had a beautiful built-in bookcase and crown molding to begin with.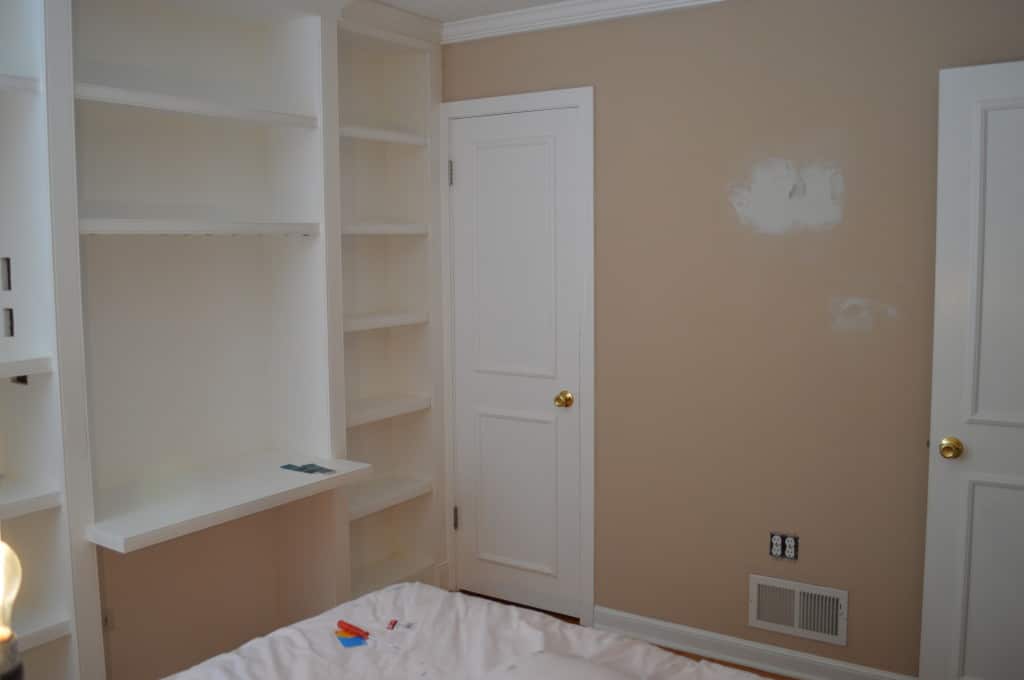 Paint was used to freshen them up along with the ceiling and a teal blue color on the walls. We had to do some electrical work in here and I did a fun project with paint sticks, glue and a nightstand.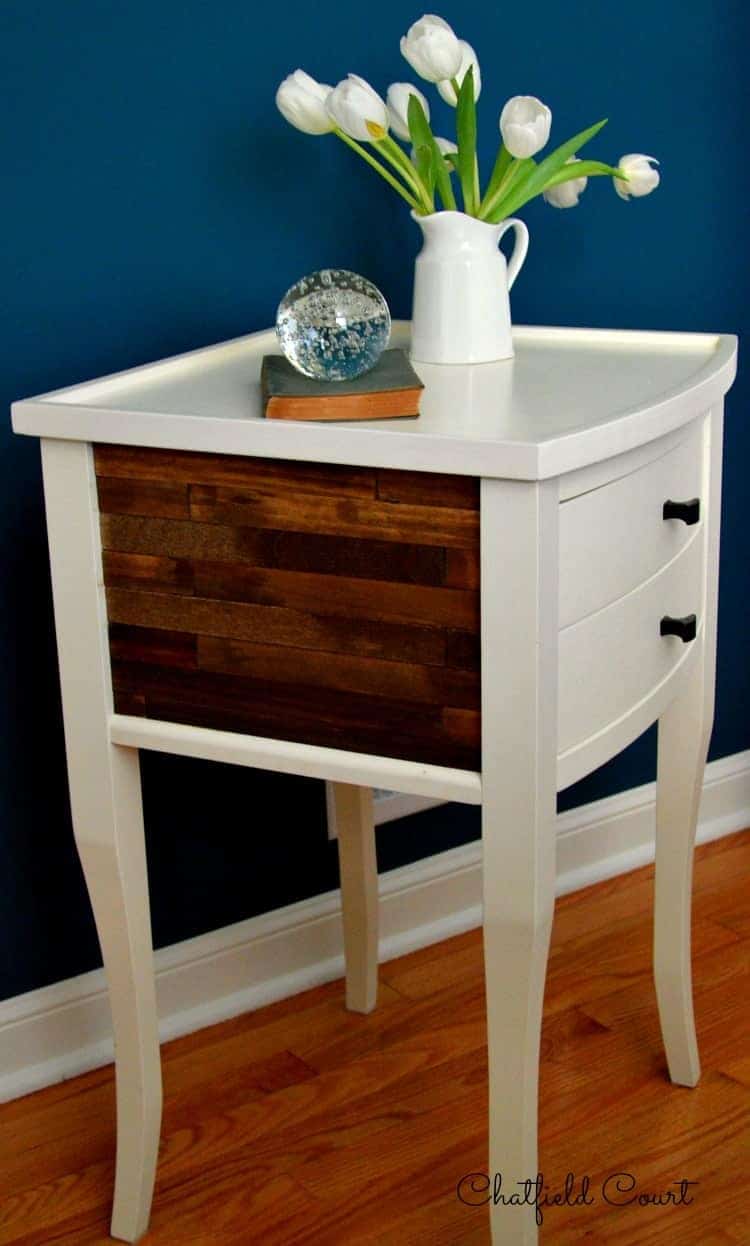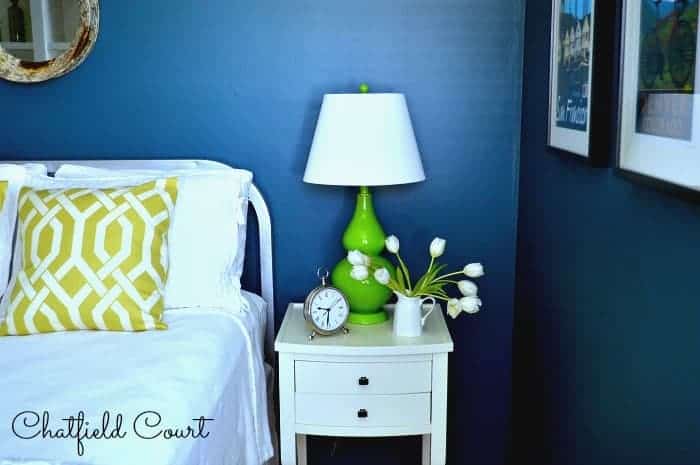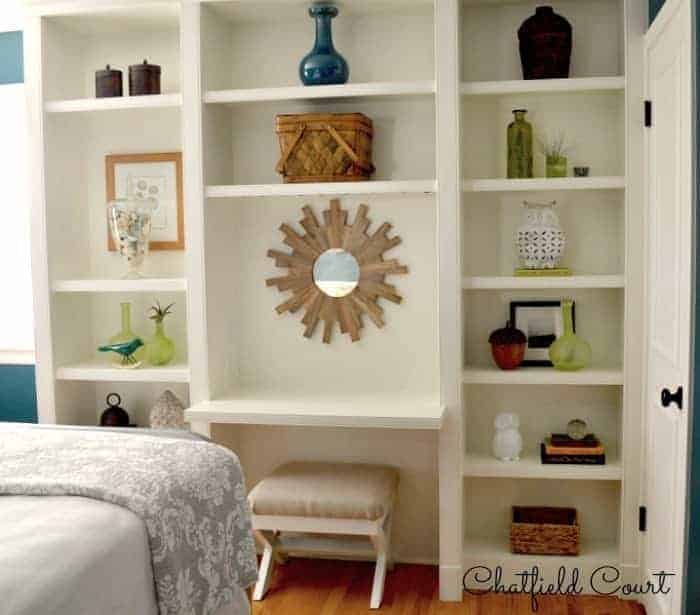 This is probably my favorite space in the house right now. I'm not a bold color kind of girl, but I love it in this room. You can find more details about this room redo here and here.
I was supposed to move onto the 2nd guest bedroom but I got sidetracked and ended up repainting the living/dining/entry a lighter color.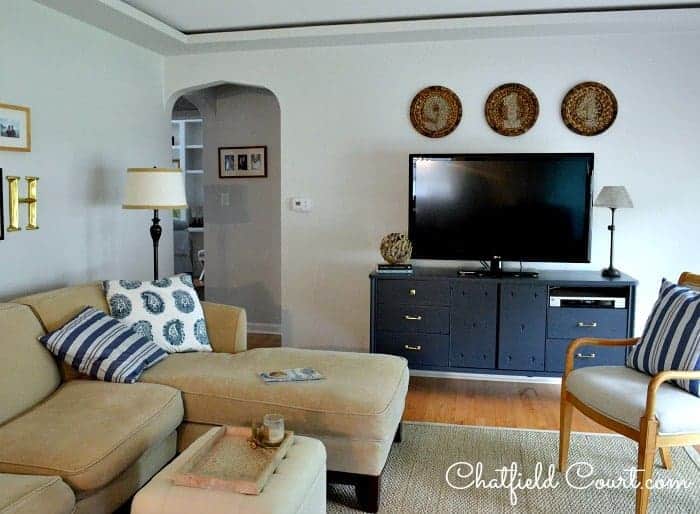 And because the media cabinet didn't look right with the new wall color, I had to paint it (of course).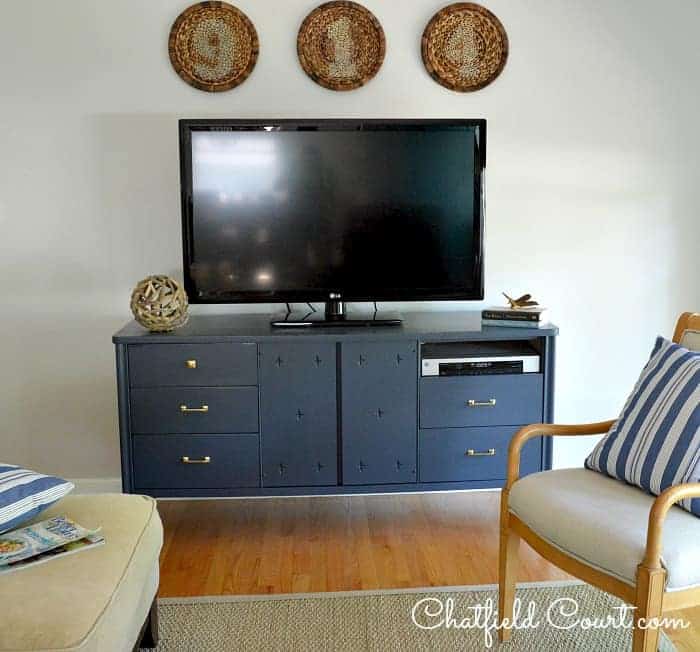 I also did a few little updates in the entryway. You do one project in a room and 10 other little things pop up.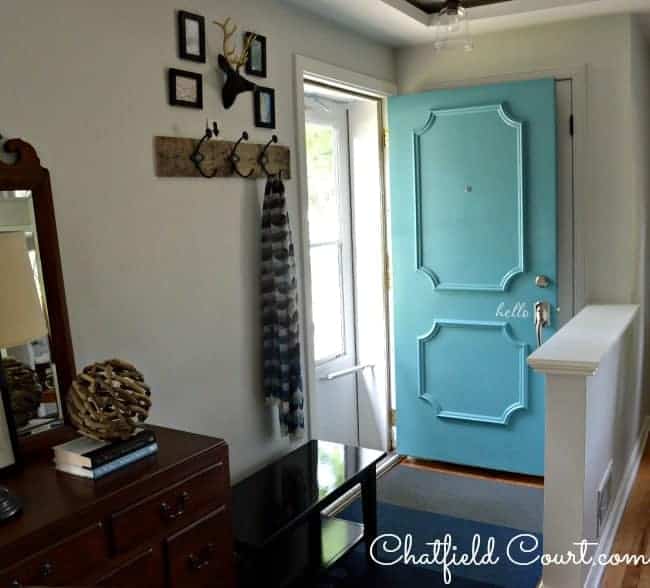 I am currently working on the redo of the 2nd guest bedroom. It's been slow going, because there's a lot of projects to do outside that have been keeping me busy too, but next on the list is crown molding and the plank wall. You can read about my plans for this room here.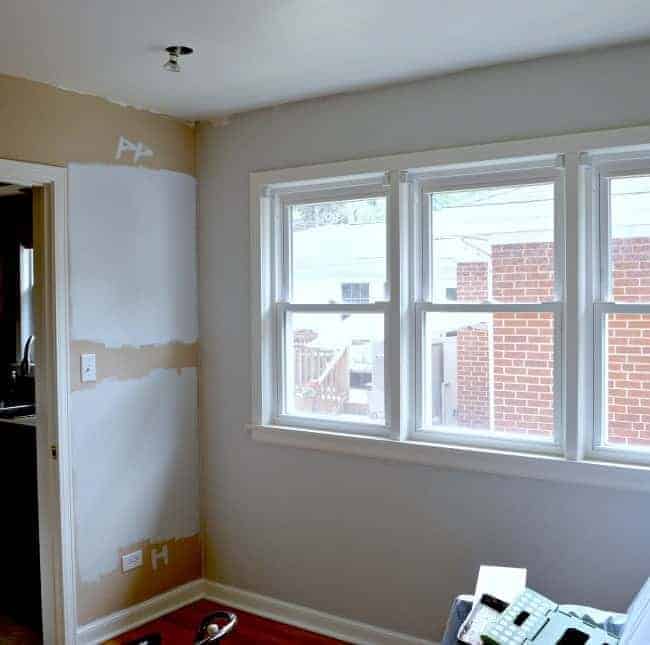 Speaking of my outside to do list, it's long…really long. We've done a few things but we still have a lot left to do.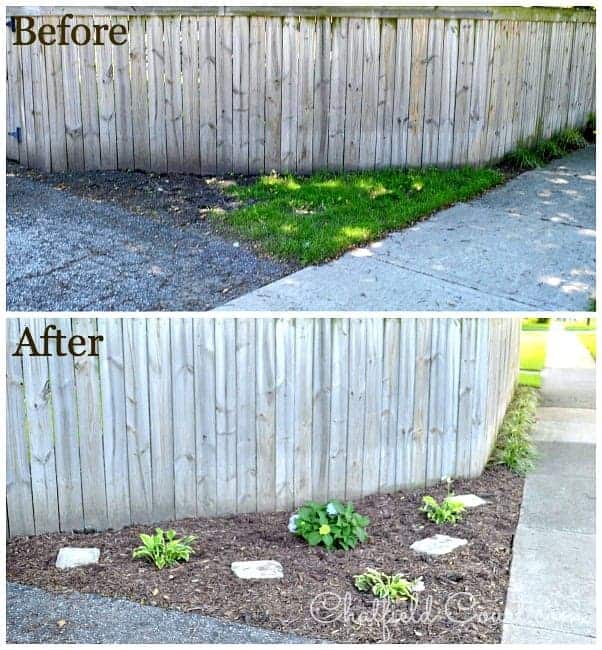 So that's everything for this first year. Thanks for hanging in there through this photo-tastic post. Like I said in yesterday's post, I am so grateful for all of your support, emails and comments this past year so I wanted to have a little giveaway to show my appreciation. I want to give two of you a chance to win a $25 gift certificate for HomeGoods. Good luck!
Disclosure: This giveaway will close on July 7, 2014 at 11:59 pm ET. Two separate winners will be chosen by rafflecopter.com and will each receive a $25 gift card for HomeGoods.  I will notify the winners by email on July 8, 2014. You will need to respond within 48 hours to claim your prize or another winner will be chosen.
You can find me at …Between Naps on the Porch | A Stroll Thru Life | Savvy Southern Style | Sand and Sisal | The Shabby Nest | The Dedicated House | The Style Sisters | Cozy Little House | Dwellings | Coastal Charm | The Happy Housie