This post may contain affiliate links, please see our policy for details.
My oh-so-easy Green Stuff recipe, more commonly called Watergate Salad. A fun and delicious dish that is perfect as a side or as dessert.
Do you have a favorite recipe from your childhood? Something that's your go-to when you need something quick and easy…and completely yummy?
My Green Stuff recipe, that you could find at most of our family gatherings when I was growing up, is that special recipe for me.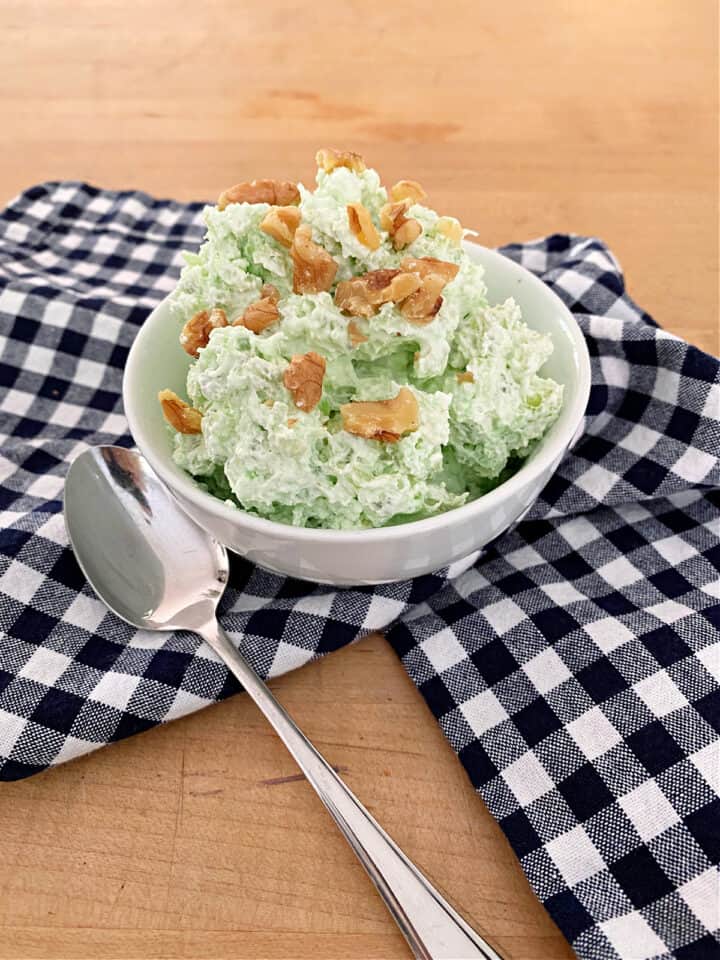 I'm not really sure who it came from and what its proper name really is, but we always referred to it as Green Stuff.
Probably because it's….well, green. The green, that comes from the pistachio pudding mix, is what makes it fun.
Everybody in our family, young and old, absolutely loved it.
I've taken it to many holiday gatherings, parties and picnics since I started my own family and most people are afraid to even try it.
Maybe because of its green color?
I'm not sure but once they do, they love it too.
Not only is Green Stuff beyond yummy but it is truly the easiest recipe to make, with just 3 ingredients.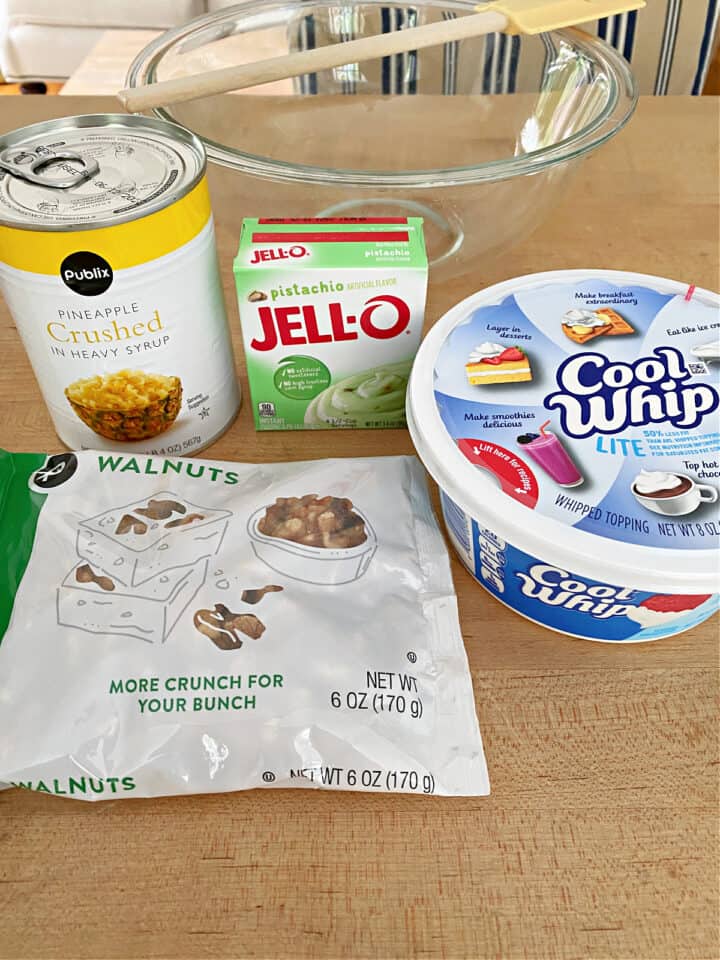 I'm a traditionalist when it comes to my Green Stuff and stick to the main 3 ingredients, but it would also be fun to add mini marshmallows or walnuts for a little extra crunch.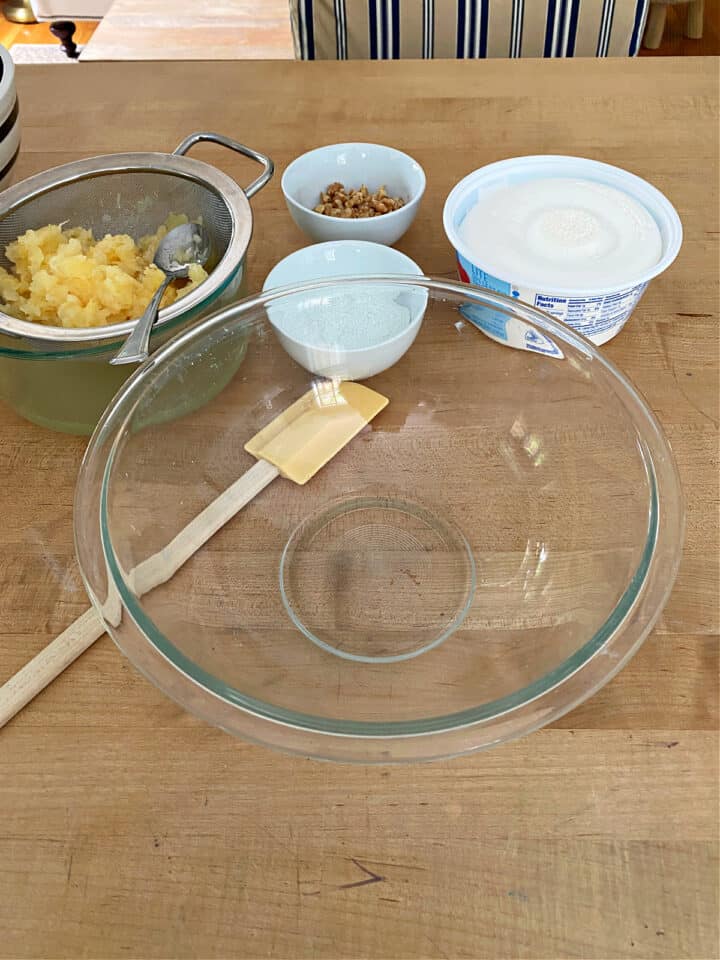 I know, I know…it's not very sophisticated, and not even a little bit healthy for you. Every once in a while though, it's good to have something green and totally delish.
That's what life is all about.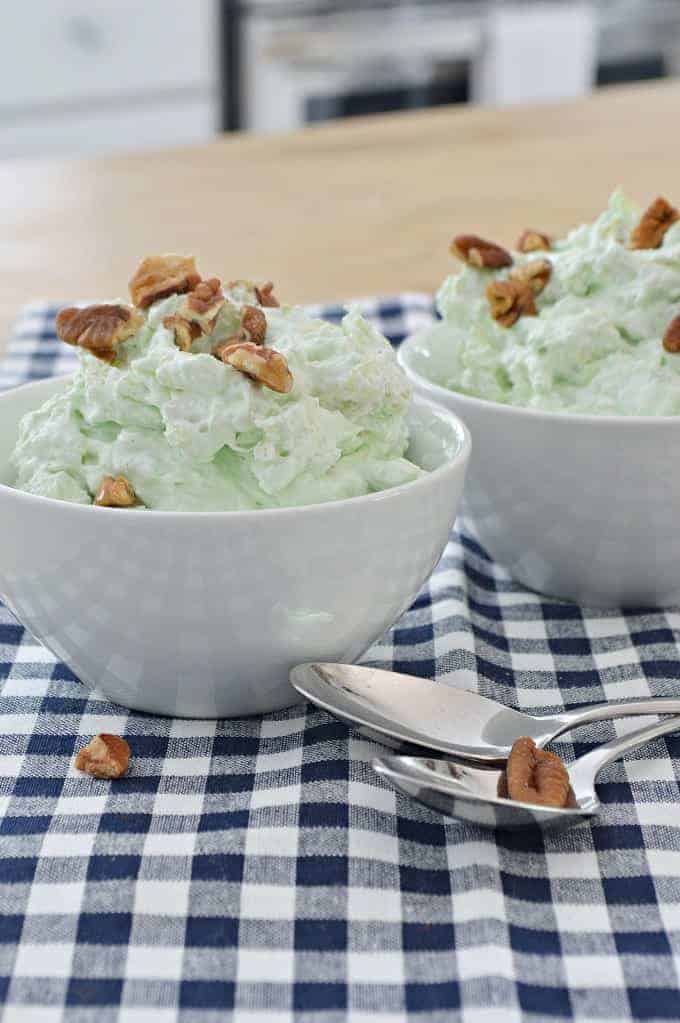 Am I right?
Have you ever had Green Stuff (or more commonly called Watergate Salad or Pistachio Fluff)?
Looking for more easy holiday dessert recipes?
Thanks so much for stopping by!