Hey there…hope you had a great 4th of July weekend. We had a low-key but great weekend with some really lovely weather, finally. I'm sorry to see it end so we'll just ease into Monday with a little gallery wall project that I've been slowly working on in the guest bedroom.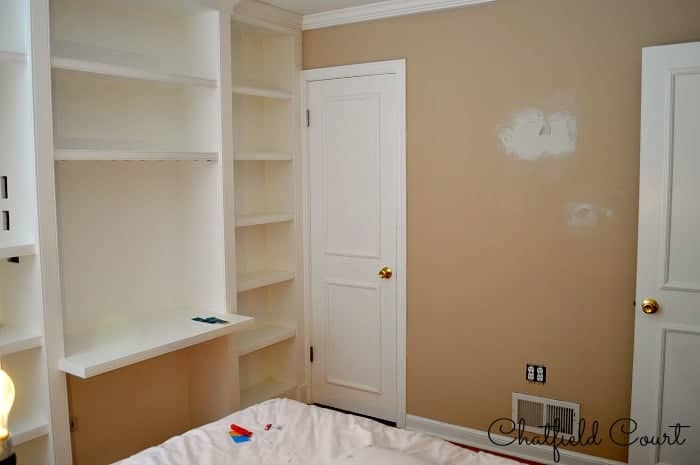 It's been over a year since I revealed my blue guest bedroom and, when I last shared it with you, I still had a few things to finish. One of the items on the unfinished list was this blank wall that you see as you walk into the bedroom. When we first moved in I had a big, tall dresser on this wall but it was just too large for the space so once we painted, added a bed and fixed everything up, I had a blank wall that needed a little something.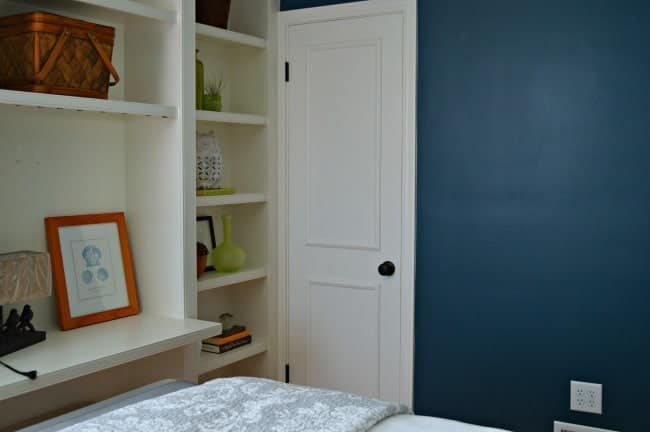 The first thing I tried was a small console that was used in the hallway of my last house. I put it there for a few weeks, knowing that I could paint it, but it just took up too much space in this small room.
Next, I tried some artwork. I'm not sure what the picture in the frame is but I felt that it looked lost on the wall.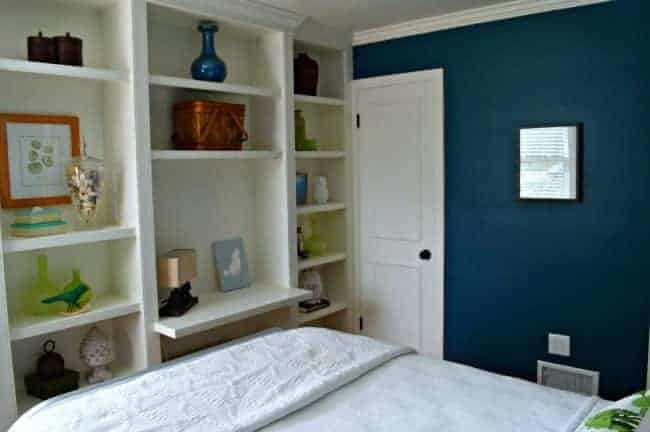 I just never got the warm fuzzies from anything that I tried (you know that feeling you get when you decorate an area and you know it's just right?) so I started experimenting with different things to make a mini gallery wall.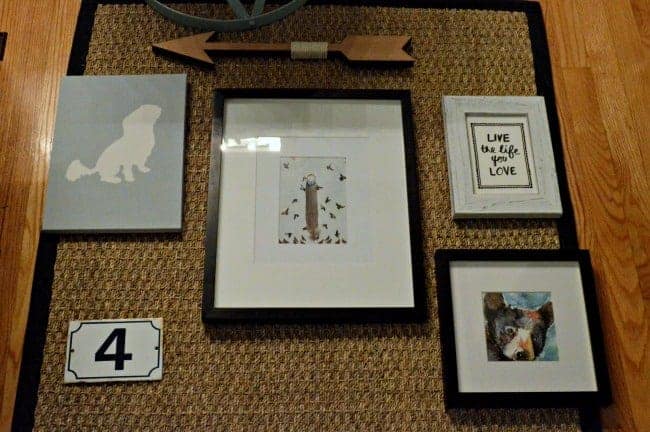 I did shop for pieces to display but ultimately used things that I already had, including the silhouette of Finn, which was a fun and easy project I did last year.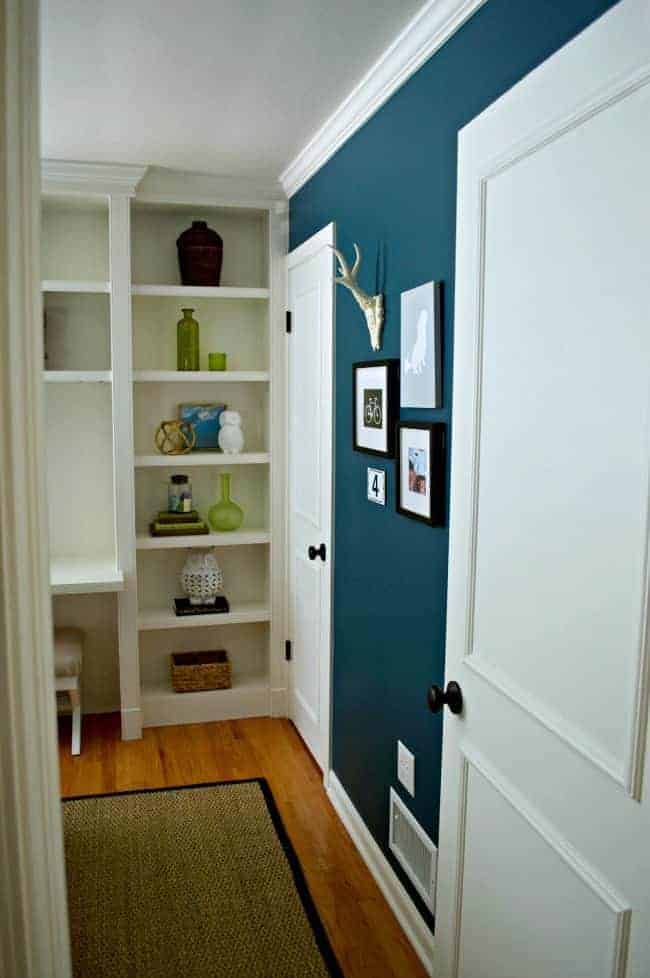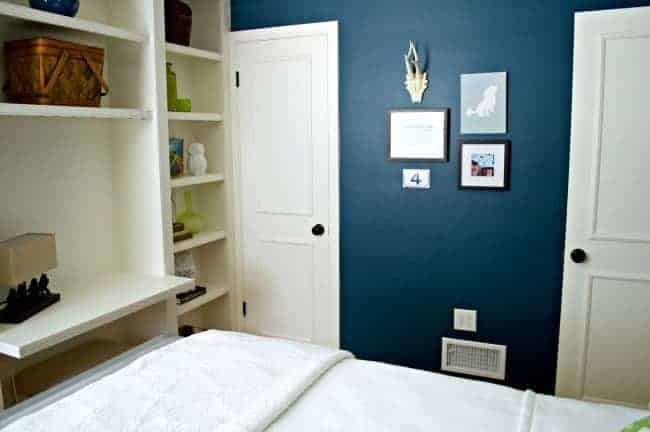 It took a while but I think I found a combo that I like…for now anyway.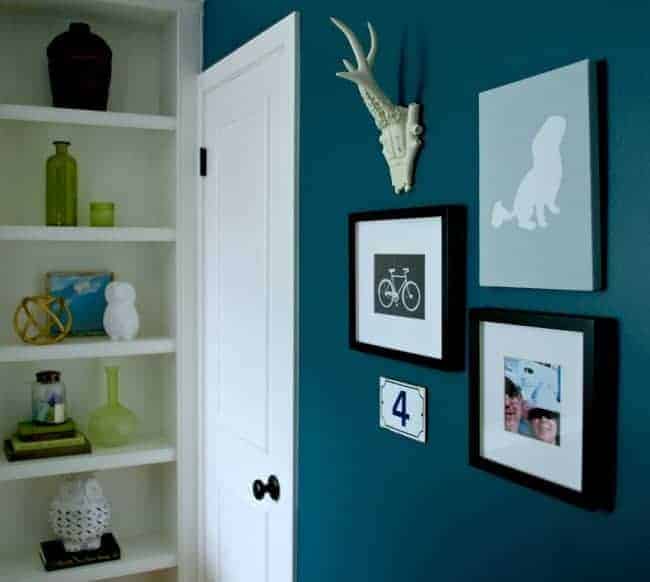 When you're decorating, do you know right away if something is going to work or do you leave it for a while before you decide?
Hope you have a great week!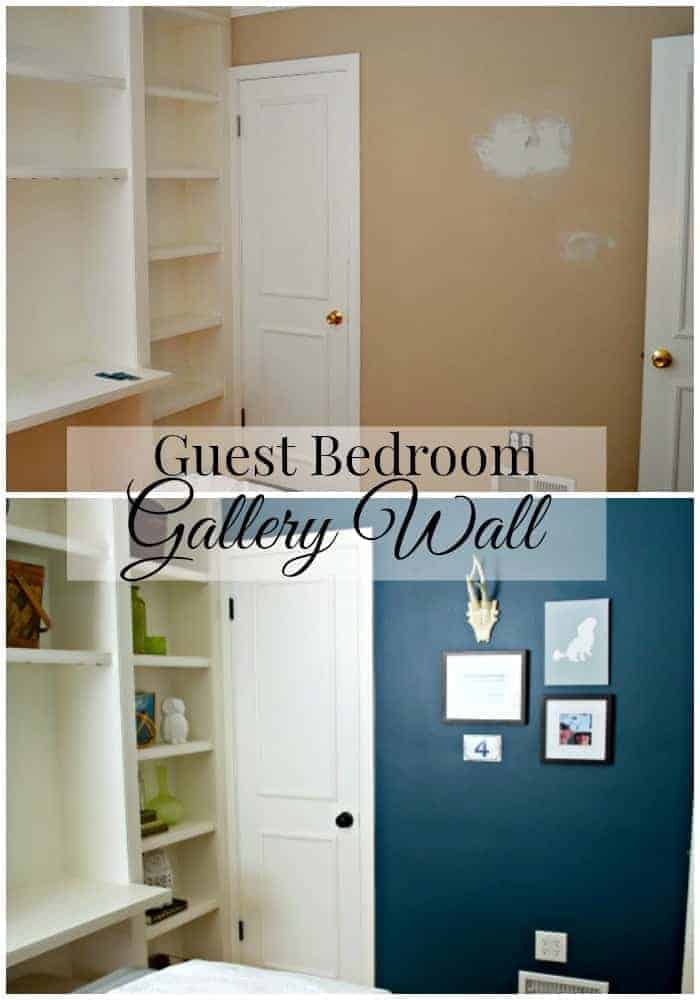 You can find me at …Between Naps on the Porch | A Stroll Thru Life | Savvy Southern Style | Sand and Sisal | The Shabby Nest | Cozy Little House | French Country Cottage | Over 50 Feeling 40 | Dixie Delights | Anderson + Grant | Craftberry Bush | What Meegan Makes