Hope you had a great weekend! We had snow again, about 5 inches, and really cold temps. It doesn't look like Spring is coming to Chicago any time soon.
I have been working on my guest room for a while now and I still haven't gotten to the point of putting color on the walls but I thought I would share an update on what I've done so far. Before I started this room, back in January, I shared my plan and mood board for this room.
The first thing I did was prep the room, which required scraping all of the cracked caulk (which turned out to be most of it) and recaulking.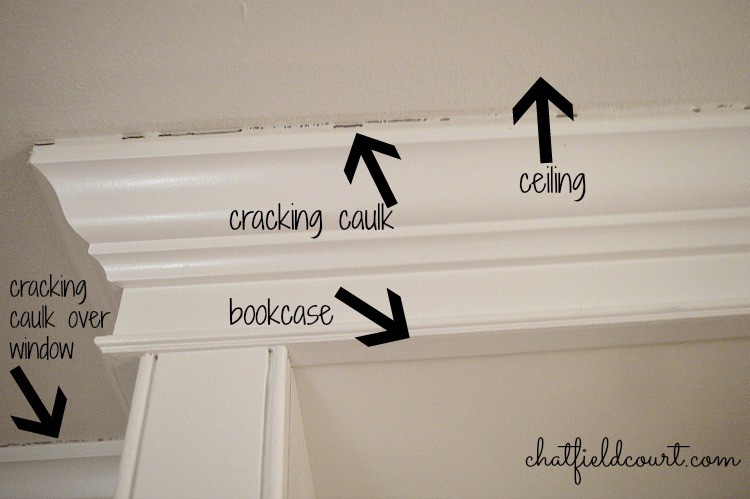 After all the caulk was done, I used BM White Dove in pearl finish, to paint the ceiling.
Then we Mr. C² had to move an electrical outlet from the middle of the wall to near the bottom of the wall.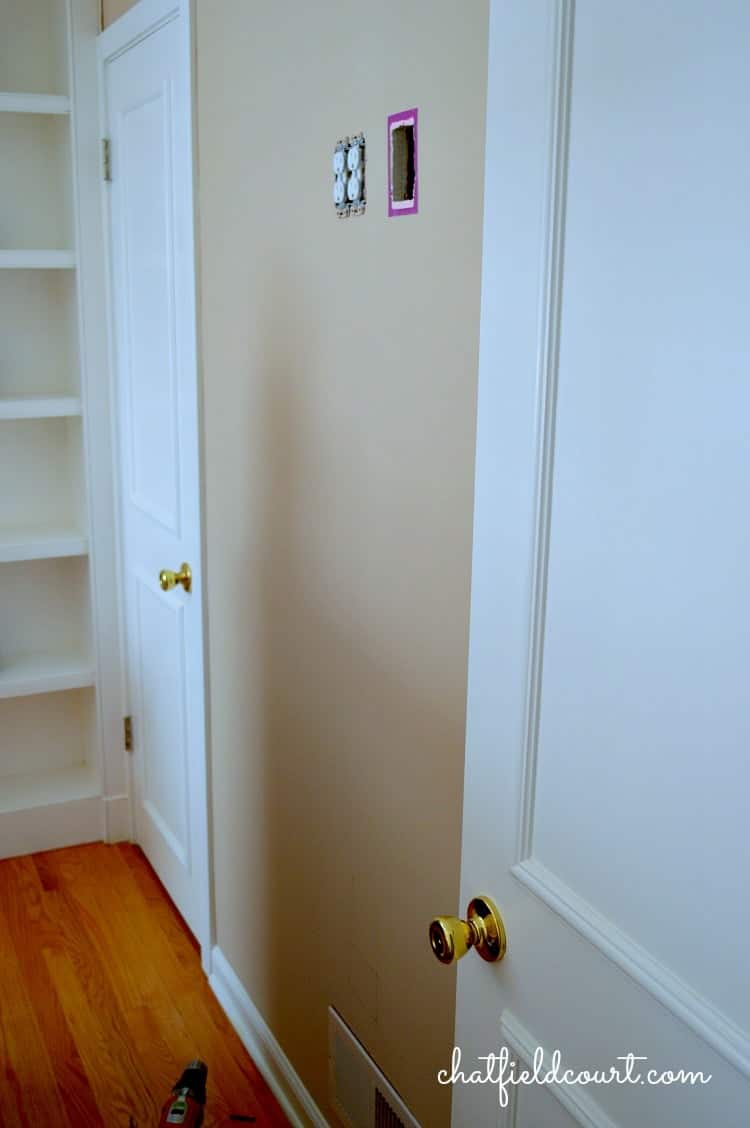 After the outlet was moved we ended up with a large hole in the wall, with another hole right next to it, that needed to be patched.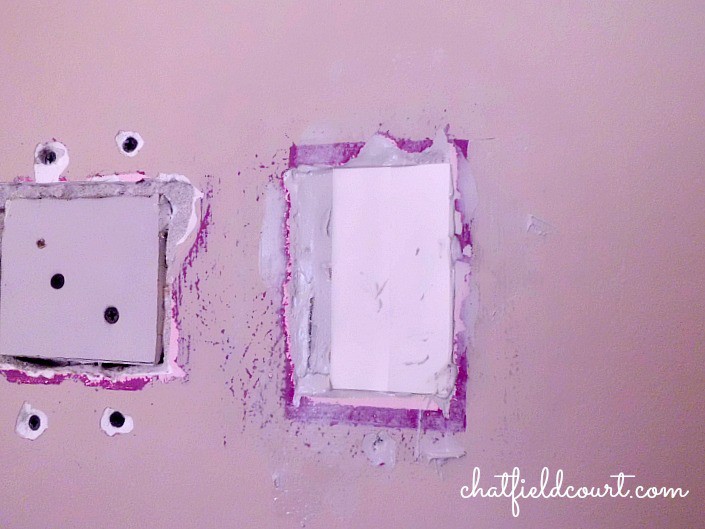 This past weekend I painted my 4th coat of BM White Dove on the bookcase and doors. Ugh, I've learned that I don't like painting woodwork and bookcases ;), but the end is in sight and the wall color is next.
I've also been working on a stool that I painted and recovered. Not sure if I will have room for it, but I'm going to try to fit it.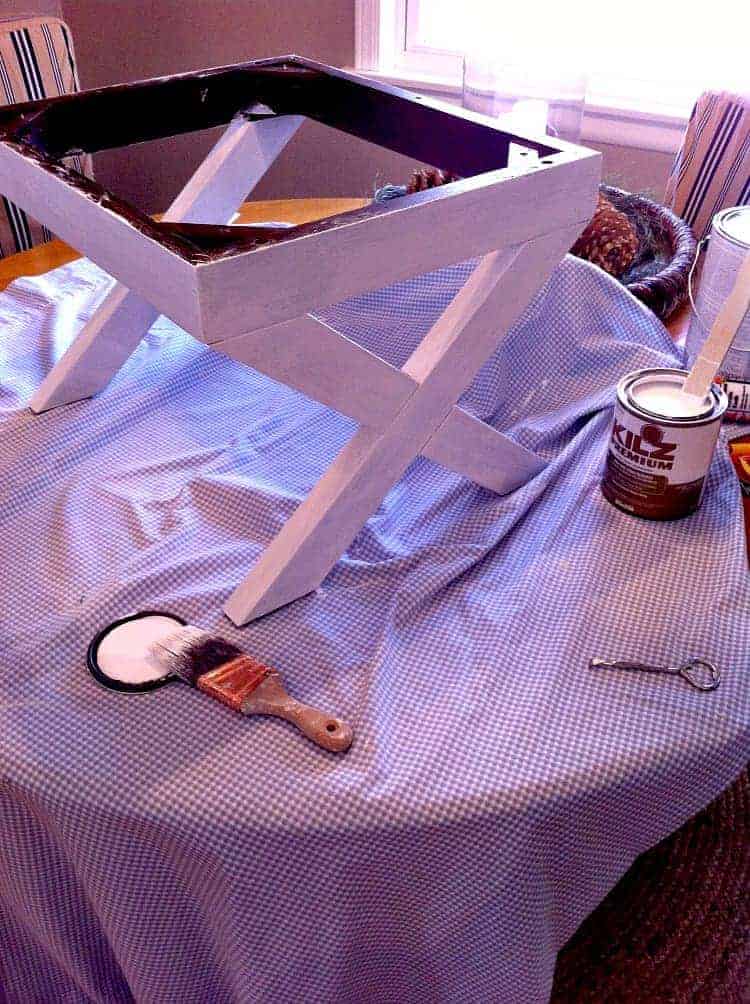 And finally, this weekend we also sanded, primed and painted an iron bed frame that I bought at a flea market 2 years ago.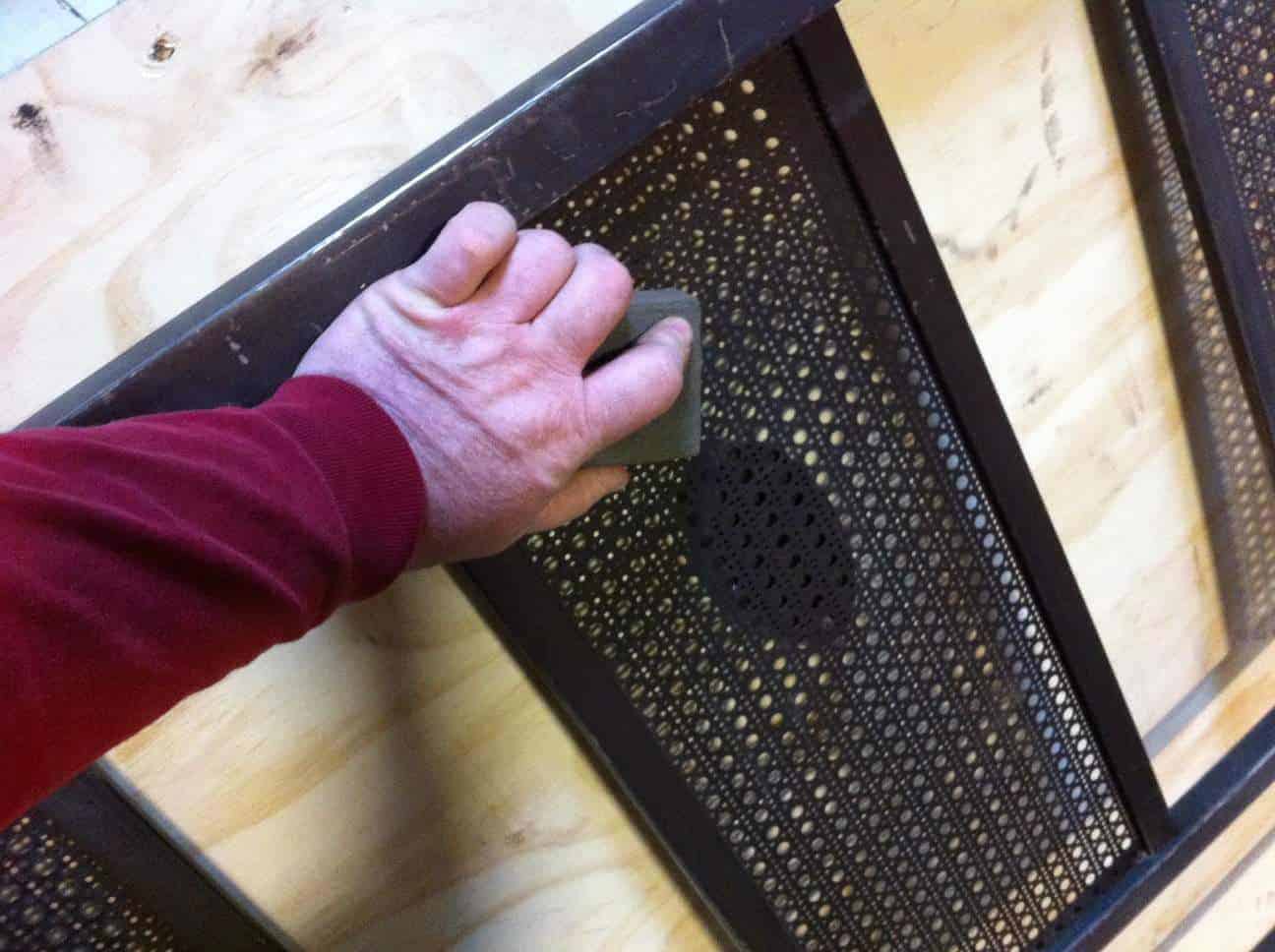 Still lots to do and I haven't even begun shopping for any accessories, but that's the fun part. I'm so ready to be done with this room. There are things scattered all over the house and the mess is driving me nuts.
Are you in the middle of any projects right now?