It's the start of a new month, which means that it's time for our May 2021 calendar wallpaper for your desktop and mobile phone. And it's FREE!
April seemed to fly by so quickly! It was so quick that I'm late posting.
Oops!
Here in NC we are enjoying beautiful warm temps without humidity (for a while anyway). Because of the beautiful weather, May has always been a favorite for me. Unfortunately the pollen is soooo bad this year.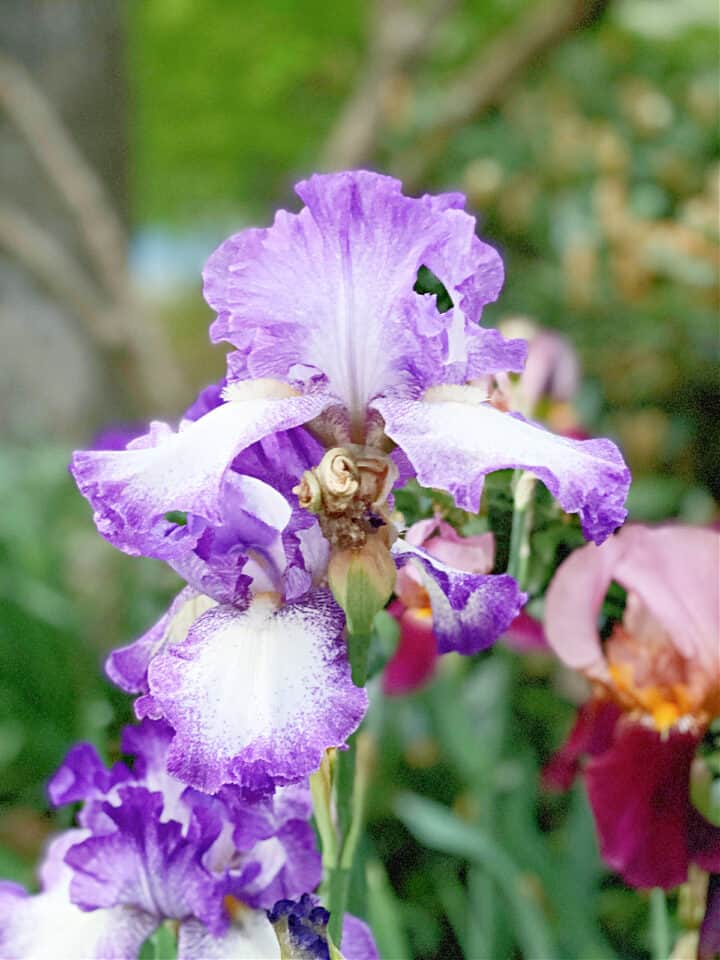 It hasn't stopped me from working outside in the backyard and the garden, though. I've been busy cleaning up our backyard, laying brick edging, making new flowerbeds and pulling weeds.
Lots and lots of weeds.
Weeds and pollen aside, we've got plenty of pretty flowers blooming.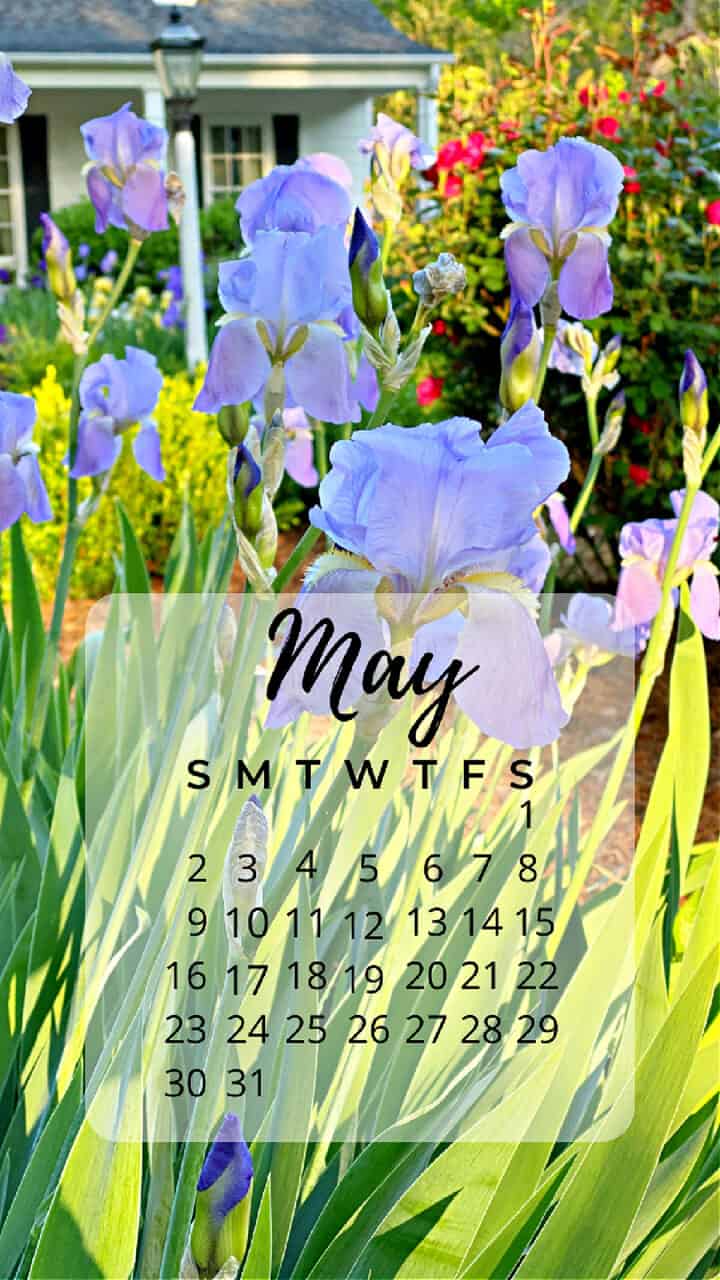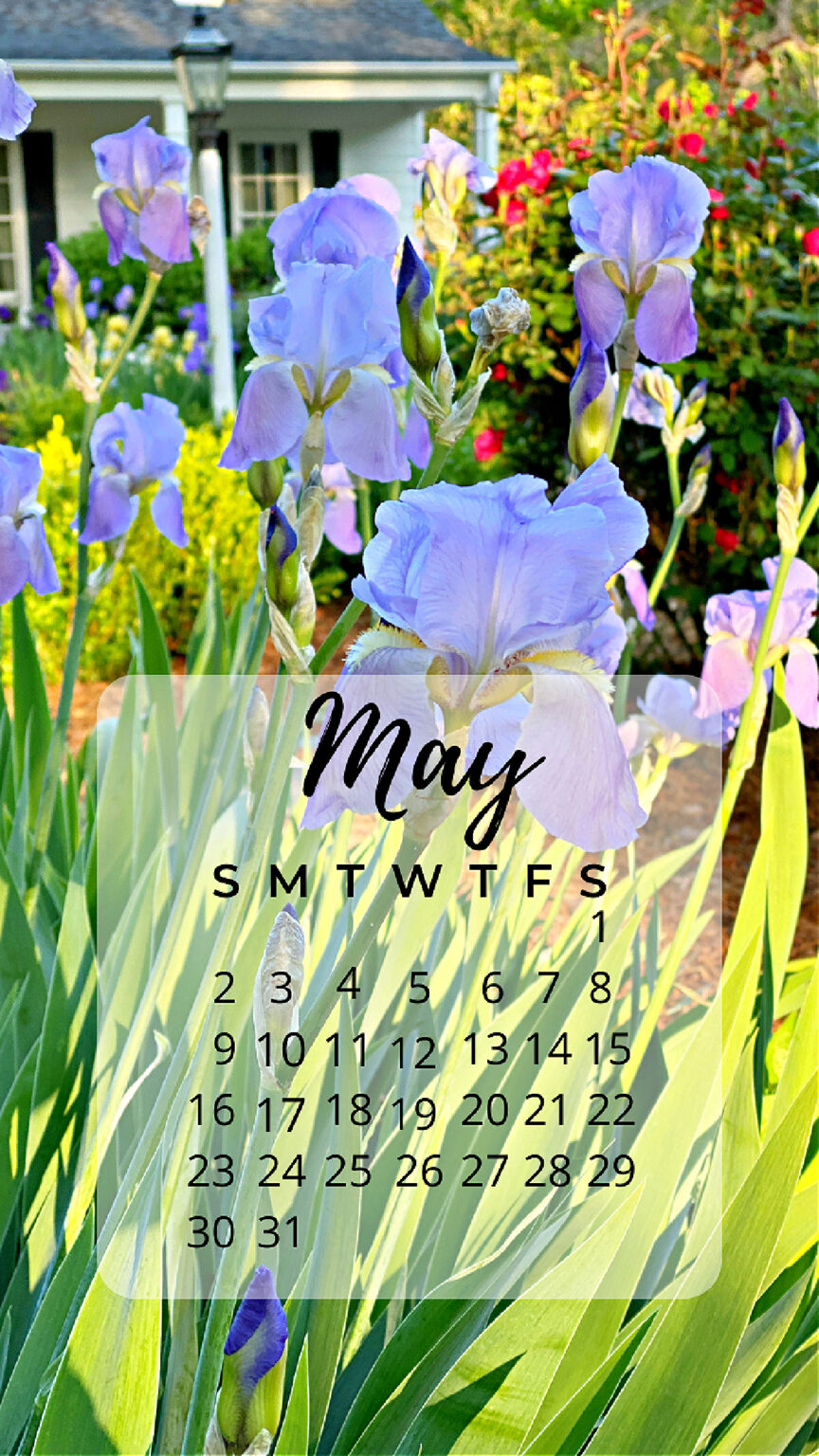 Right now it's all about irises. I love to take pictures of all of the flowers we find on our nightly walk around the neighborhood and lately we've been seeing irises everywhere.
What better way to enjoy them than to create this month's calendar wallpaper so we can see them all month long.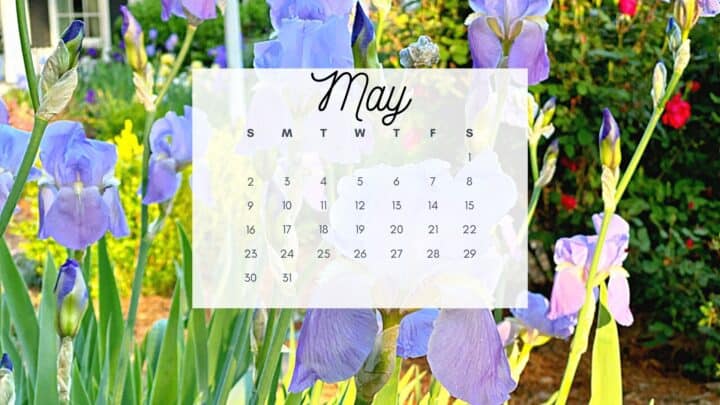 What flowers are blooming right now in your neck of the woods?
Click here to get our FREE May calendar wallpapers.
---
Here's some tips for downloading the wallpaper...
For Desktop: Click on the link for the wallpapers, they are in Dropbox so they are easy to grab, and you don't need to have an account to access them. Click on the desktop calendar and download that to your computer. Save it as your May wallpaper.
For Mobile: Click on the link for the mobile calendar. Save the image in the Dropbox App on your desktop. Open the Dropbox App on your mobile phone and save it to your photos. Grab the saved photo and add it as your wallpaper in your phone's settings.
Let me know if you run into any issues downloading it.
Enjoy!