This post may contain affiliate links, please see our policy for details.
I know I haven't been around much since the holidays but I've still been busy behind the scenes doing projects. To be honest, I've felt a bit off lately and, as a result, I've not been posting regularly but I'm hoping that the fog will lift soon so I'll be able to get back to a regular routine. All is not lost. When I'm feeling like this I usually paint up a storm, as you can tell from my last 3 projects.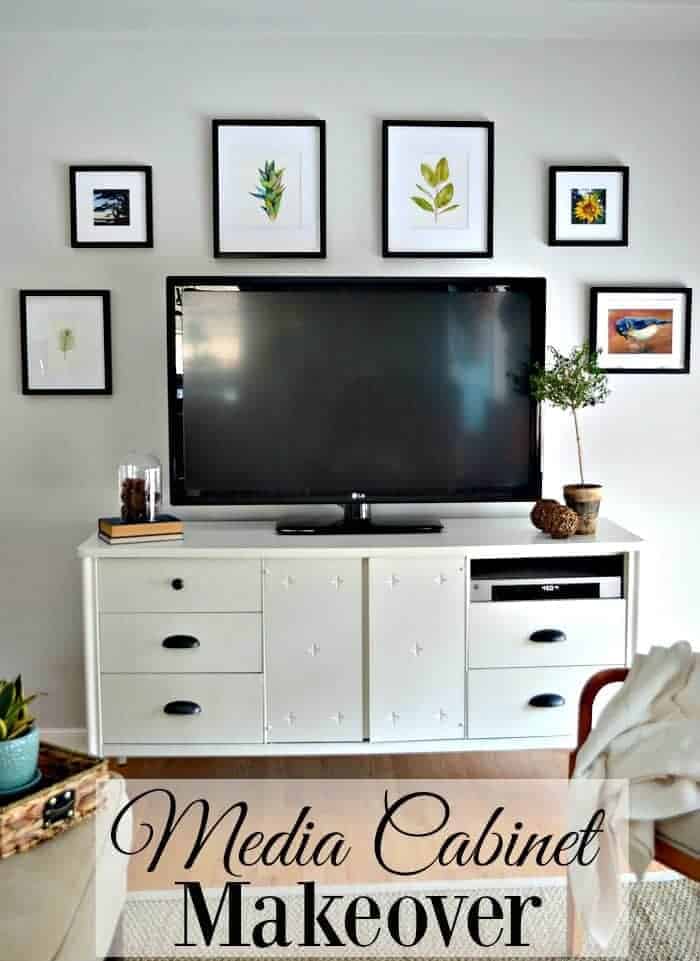 A few weeks ago I painted the back door, for the third time, last weekend I gave the front door a refresh, for the second time, and my latest victim was the media cabinet in the living room, also for the second time.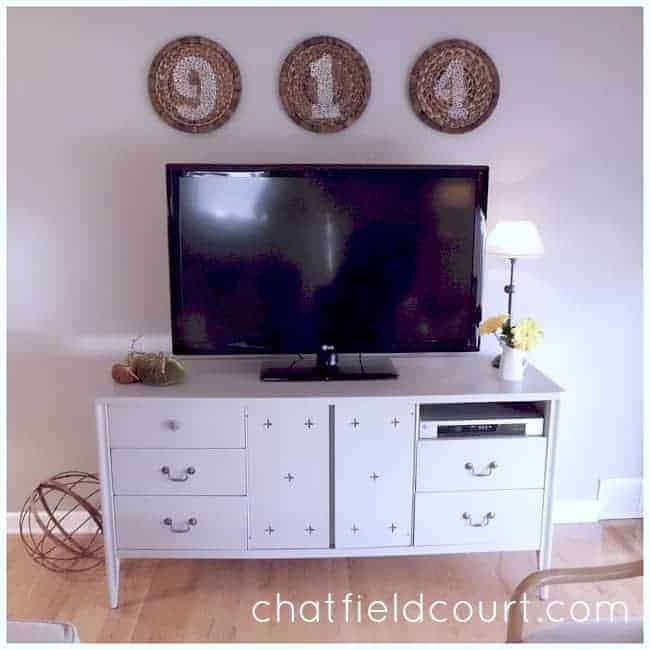 I bought this dresser 2 years ago to use it as our media cabinet. It was a putty color and I just wasn't feeling it with the gray walls and the couch. After a lot of debate about color, I painted it with BM Hale Navy and removed a drawer so we could access the cable box. I also added new brass hardware that finished off this piece perfectly.
Instant media cabinet. So easy to do!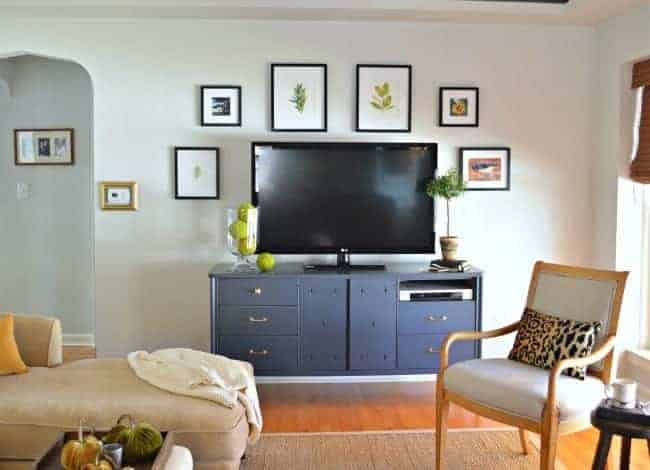 While I loved the navy, it just made this side of the room look dark. Since paint is such an easy and inexpensive way to a change to a room, I decided to use leftover paint to give it a makeover.
Wow, not only has the paint color changed but so has my photography and picture styling, hopefully for the better. Anyway, this former dresser turned media cabinet is a beast to move so the living room was a mess for a few days while I worked on it. This isn't a difficult job but it did take a few days to do the usual steps…sand, prime and paint.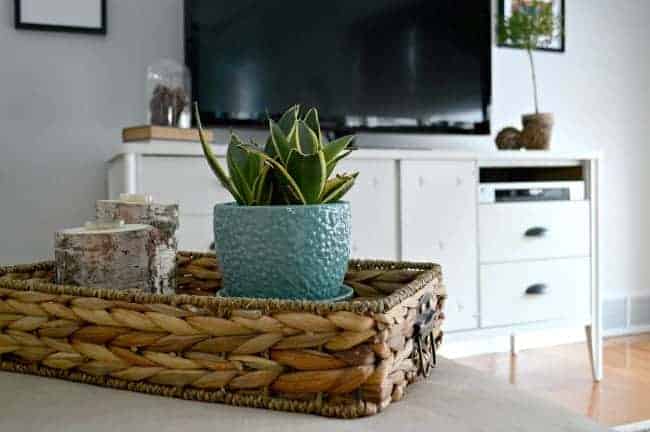 I think that's why I gravitate toward this kind of activity when I'm not feeling like myself. It's easy, repetitive and not a lot of thinking is involved. Well, you do have to decide on paint color, which can be a bit daunting, but the rest is easy.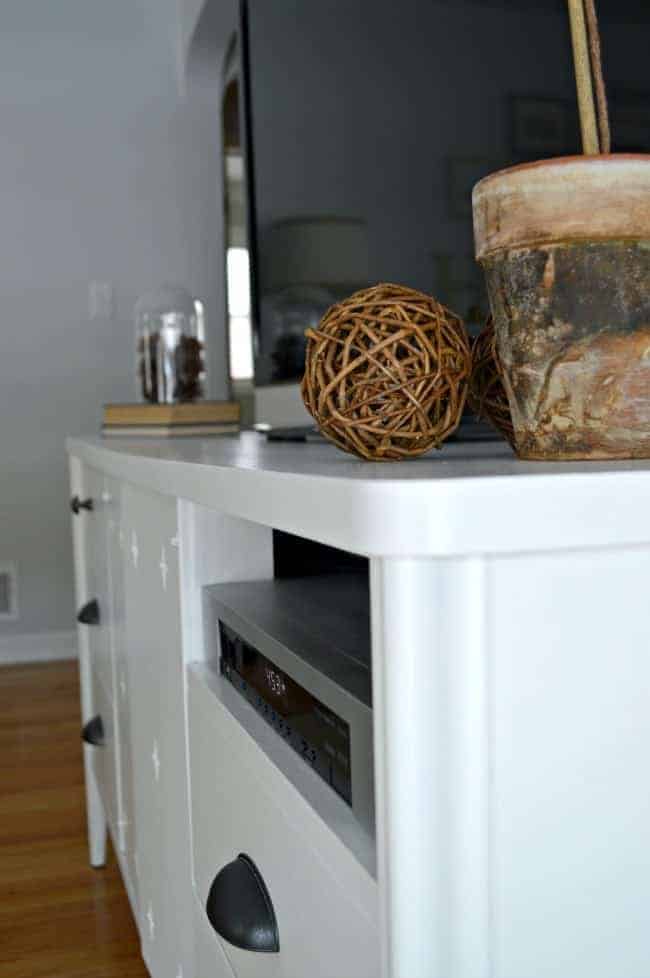 I used the leftover paint from the kitchen cabinets, BM White Dove, and added a few cup drawer pulls that I picked up at Lowes.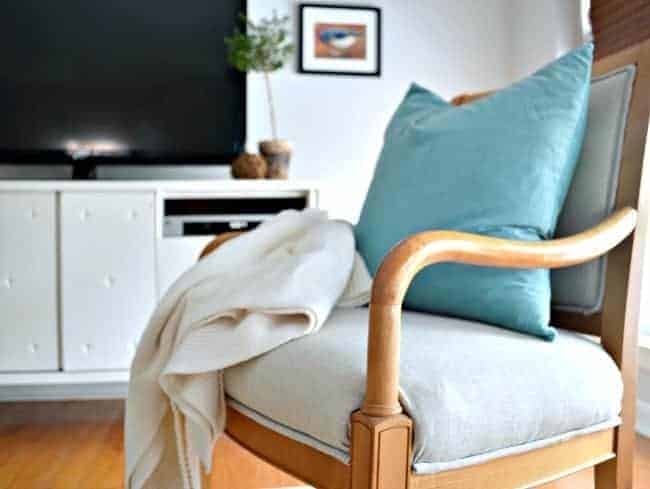 I love the color change but the pulls make it for me. They are awesome!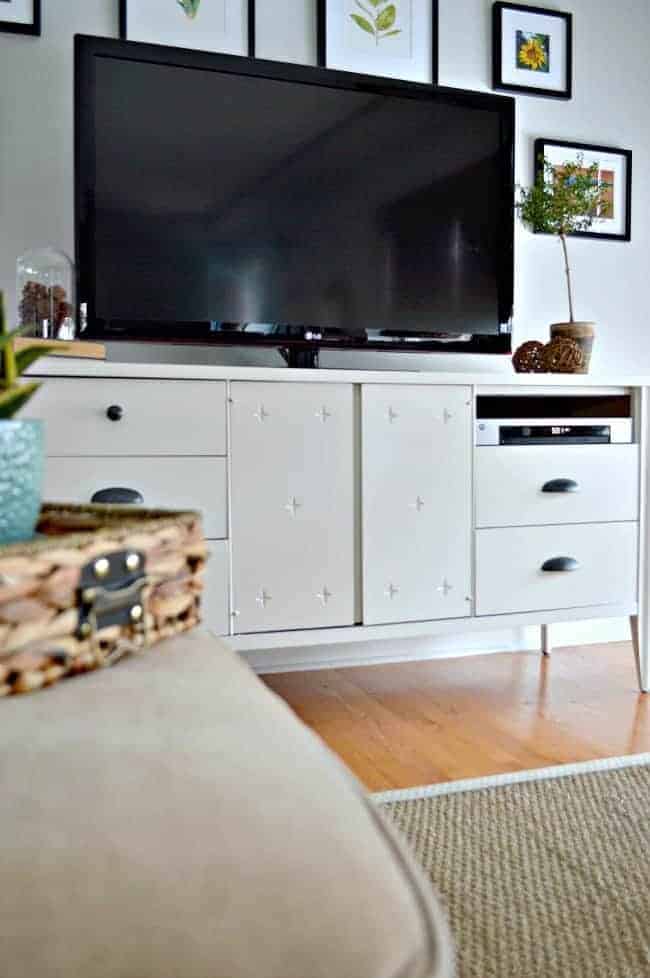 I love the new color! It really brightens up this side of the room, and it needs all the help it can get.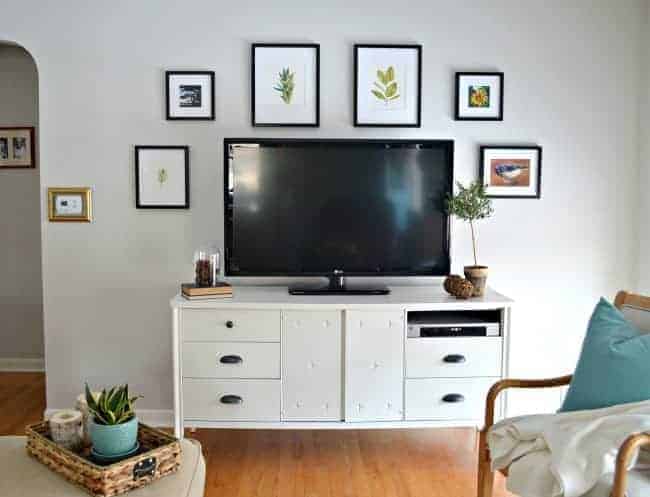 Thanks so much for stopping in!