While we do some more small, but necessary jobs, I thought I would share some more info on the house, including some pics.
The house is a brick ranch, 1200 square feet, and is 58 years old. It has 3 bedrooms and 1 bath ( I know :(…this is one of the things that really bothers us because we have two daughters that come home to visit. Not ideal with only 1 bath). We do have a basement, where my laundry is located. It is partially finished in one half, not finished in the other (we will eventually put another bath down here). We are on a corner lot with a detached, one car garage. There are side yards, but no back yard, and a deck off of the kitchen. It may be small, but it is big enough for the two of us and Finn, our pup.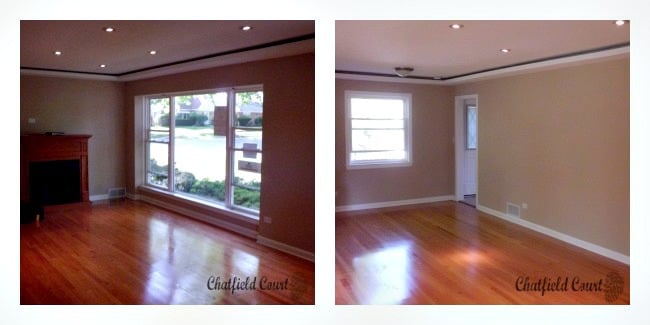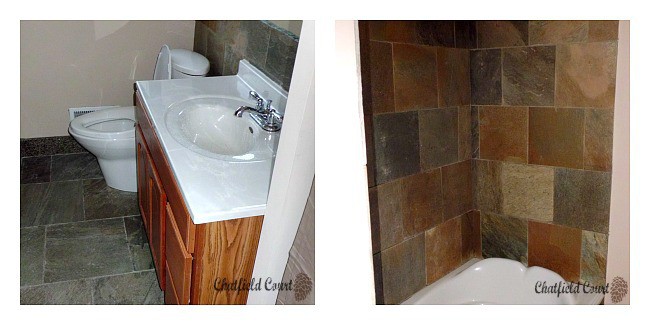 The house has hardwood floors in every room but the kitchen and the bathroom. The kitchen has tile floor and the bathroom has slate…a whole lotta slate.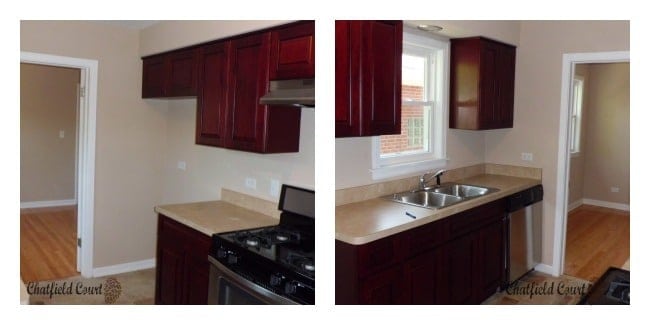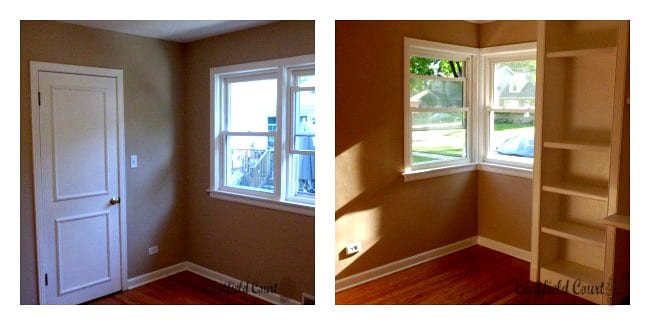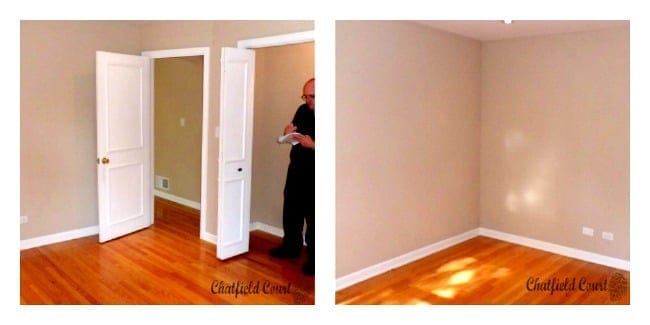 The bedrooms are small but we fit our king size bed in the master, along with a chair, 2 nightstands, and an armoire. The 2 spare bedrooms are big enough for a full size bed and a dresser and nightstand, not much else.
As you can see from the pictures, the house is in pretty good shape for being 55 years old. The roof is only a few years old, the floors were just refinished, all of the windows are new, the ac, furnace and hot water heater are also new. The plumbing is old and so is the electrical and we are having some issues with both right now. On the outside, the yard and the garage are both a mess and need a lot of work, but they are projects for way down the road.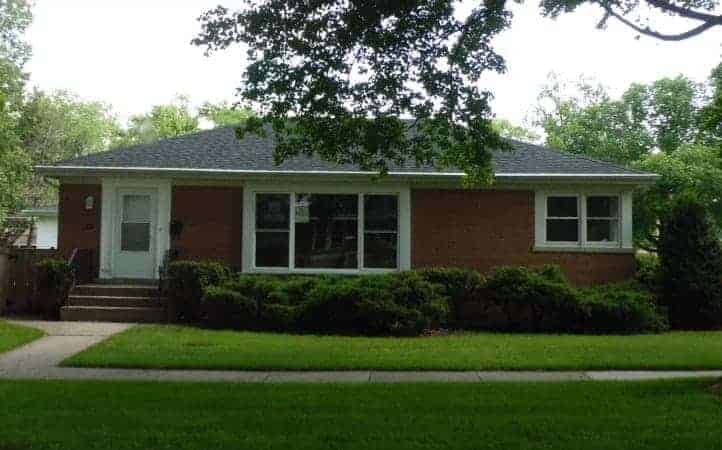 Although the house is in good shape, there is still plenty to do. I made a list of all the things we need to do, you can read about that here. Besides the things we need to do, there are a lot of things we want to do. As with most homeowners, we need to do all the necessary things first…window treatments, building closets and plumbing before we can get to the fun stuff.
So, that's our humble house and, in time, we will make it into our home.