Just a bit of a disclaimer about this post…it is rather long but it has some tips if you are going to WDW. Also, I mention names of places but I have no affiliation with any company. I am sharing this post as my own personal experience with my own personal opinions. 
We got back from our trip to Orlando and Walt Disney World a week ago Sunday but I'm finally getting back into a routine. It seems like it's taking longer and longer to get back on track after we've been away. Maybe it's because we don't travel as much as we used to?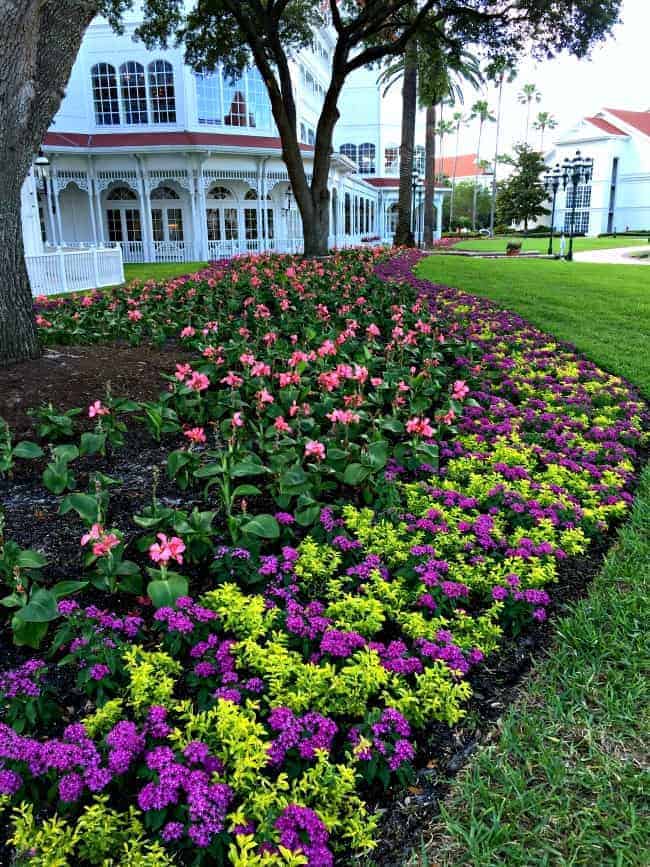 Well, we're home from our 5 day excursion so I thought I'd share some of the highlights and a few tips with you. We used to live in Florida, from 2004-2011, and we visited Disney alot often when the kids were growing up. It's one of my favorite places to go and it's been too long since we've visited…5 years to be exact and yes, we still enjoy it even though we no longer have kids at home.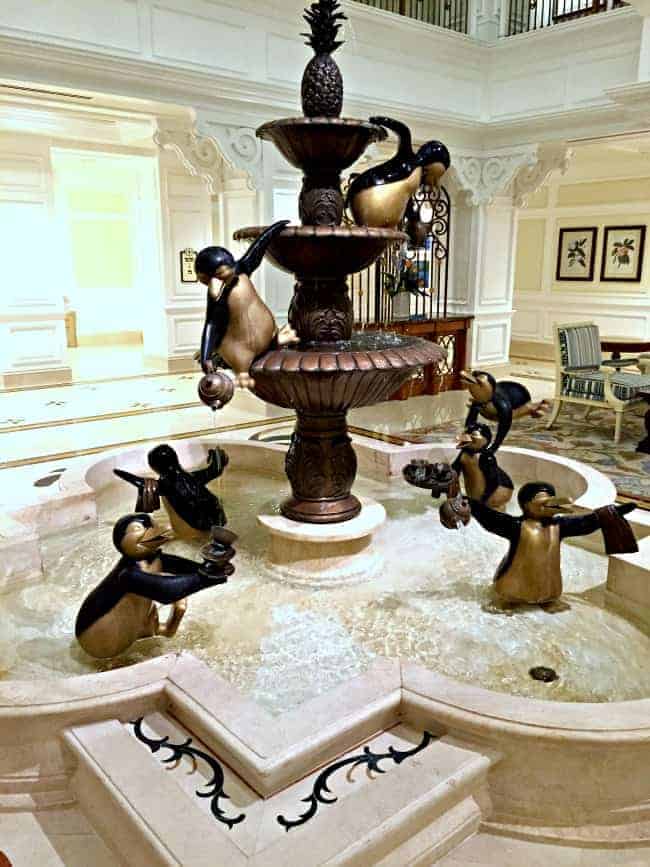 Whenever we travel we try to spend as little as possible and this trip was no exception. Our airline tickets were insanely cheap, we got a great deal on a rental car and I rented a nice condo on Homeaway.com about 8 miles from WDW. I love staying onsite at a Disney resort but the prices were outrageous this time and we are in the room only to sleep so, for us, it wasn't worth the expense. Make no mistake though, WDW is an expensive place to visit so we try to spend our money wisely by cutting corners when we can, like staying in a condo 8 miles from WDW, so that we can visit a park and eat dinner at a great restaurant.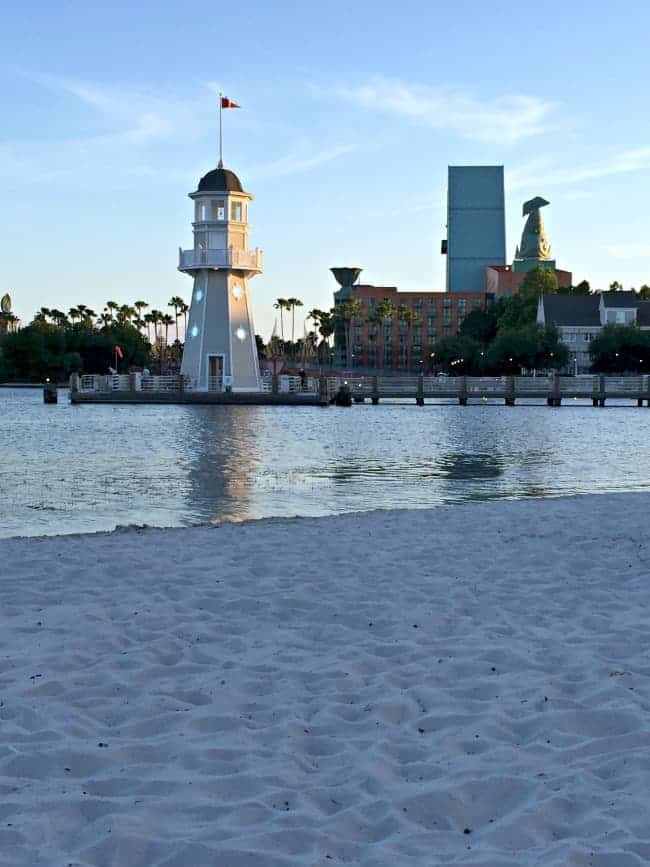 When I made all of our travel and sleeping reservations, I also researched and booked our dinner reservations, bought park passes and booked fast passes for the parks we were going to visit. WDW offers magic bands, that you register on Disney.com, that are used as your room key, for park admission and all of your reservations for anything Disney, including fast passes. Since we didn't stay onsite I had to buy our magic bands but I'm so glad that I did, and we can use them again the next time we visit.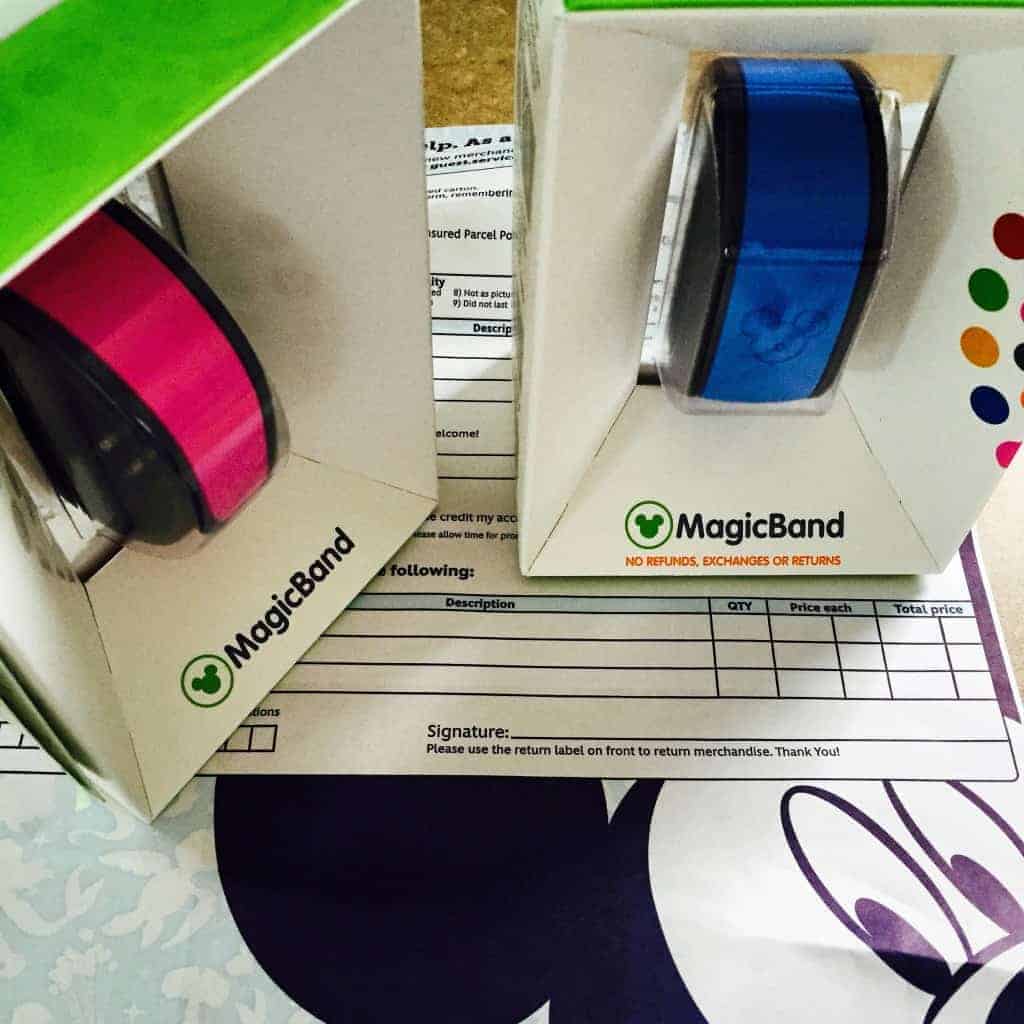 I also downloaded the Disney app on my Iphone which listed my itinerary, including my fast pass times and our dinner reservations. I could also check wait times for rides and the times for fireworks and parades. We used the app tons, even to find the nearest restroom.
The first night there was hubs birthday and we tried a new place, Narcoosee's. It's on the lagoon at the Grand Floridian where you can see the castle at Magic Kingdom and the Contemporary. It was pricey but oh.my.goodness it was delicious, our best meal, and after dinner we stood on their deck and watched Wishes, the Magic Kingdom's fireworks, complete with music. All in all, a great experience.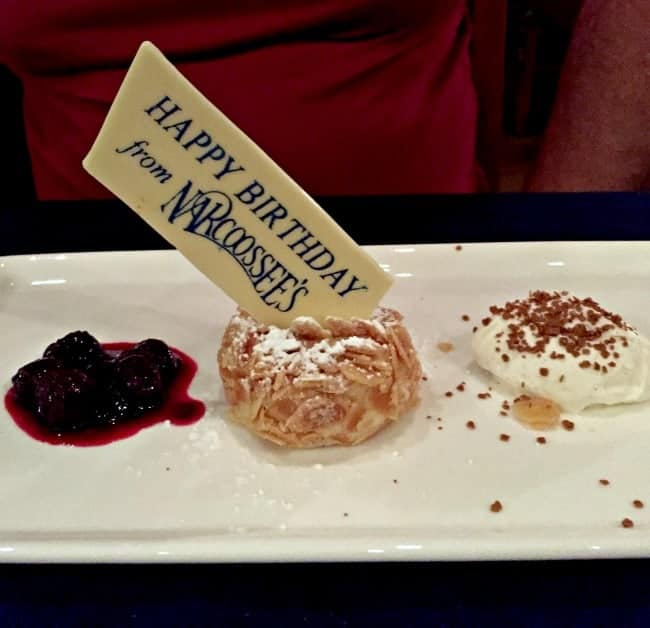 The next day we went to EPCOT. What a great day we had with absolutely beautiful weather and no big crowds. After taking a few pics at Spaceship Earth, we headed back to France where we ate lunch at Chefs De France. I've read glowing reviews on this place and it didn't disappoint.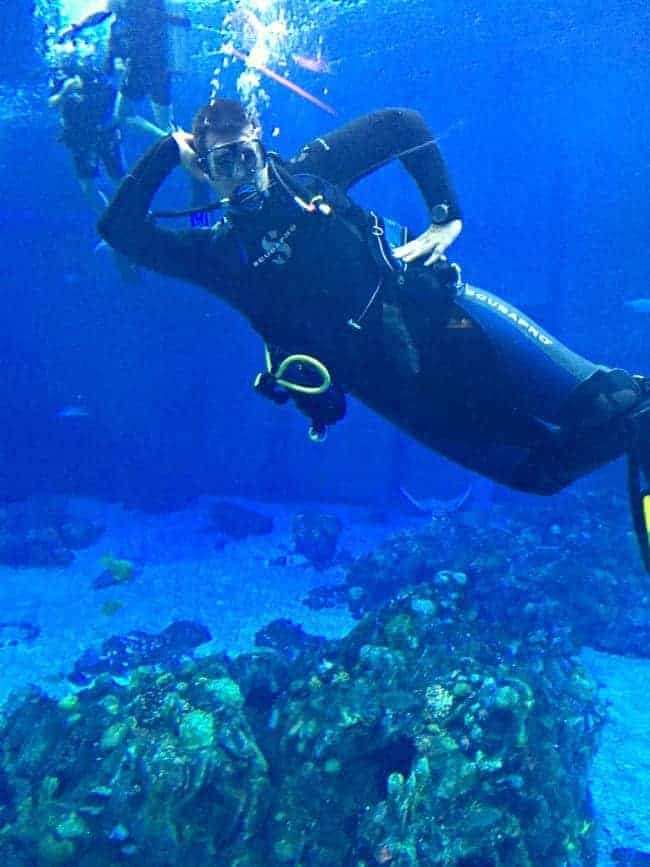 I didn't think it was as good as our dinner the night before but hubs loved his meal. After a fun and easy day of walking around all the countries and going on a few rides, you gotta go in Spaceship Earth, we strolled over to England for our dinner reservations at the Rose & Crown Pub. Since we had a big lunch, fish and chips was the perfect meal for us. We ended up eating there at the right time because we were escorted to their VIP section, right on the lagoon, to watch the awesome fireworks show.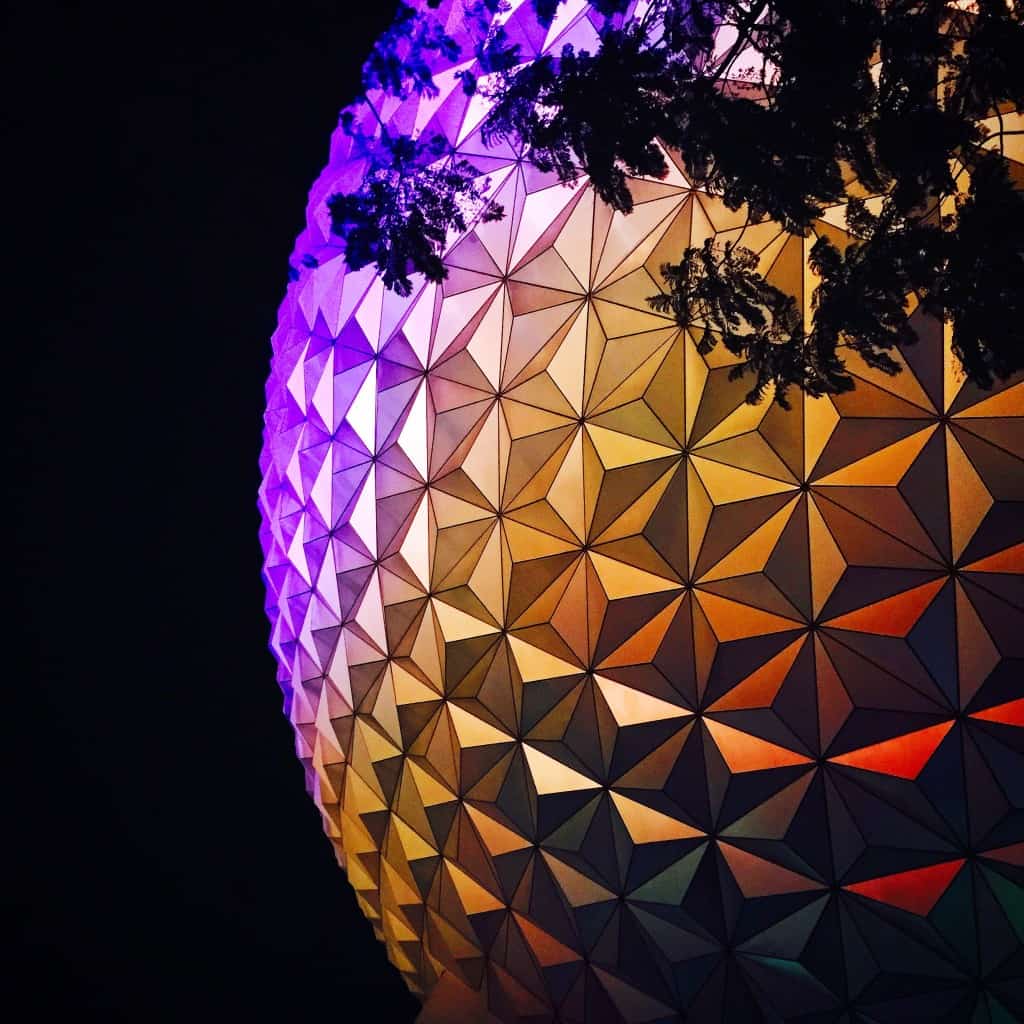 Our second day, Friday, was a more relaxed day spent driving around to a few resorts we always visit, riding the monorail and visiting Downtown Disney.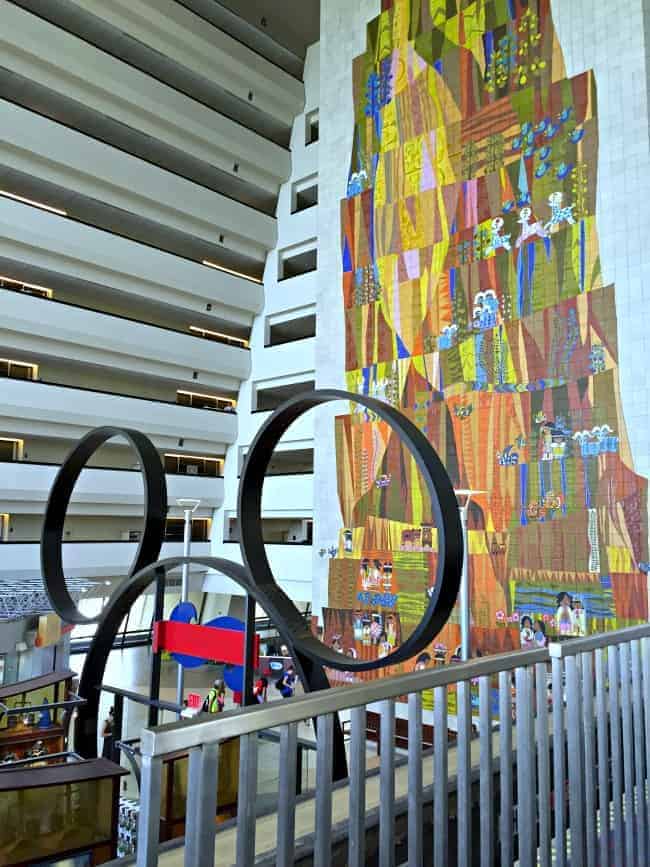 I read about Trader Sam's Grog Grotto at the Polynesian so we stopped in there for an afternoon cocktail. It was a fun and unique bar but the drink prices were a little steep. After our Grotto experience we headed to dinner at the Beach Club's Cape May Cafe…love the steamed clams and crab!
On Saturday we spent the day at Hollywood Studios. It was a Star Wars weekend, unbeknownst to us, so we spent the day fighting crowds in the rain and humidity. We had a great time but I wouldn't go on a special weekend like that again. Our dinner reservations for this night were at Sanaa at the Animal Kingdom Lodge.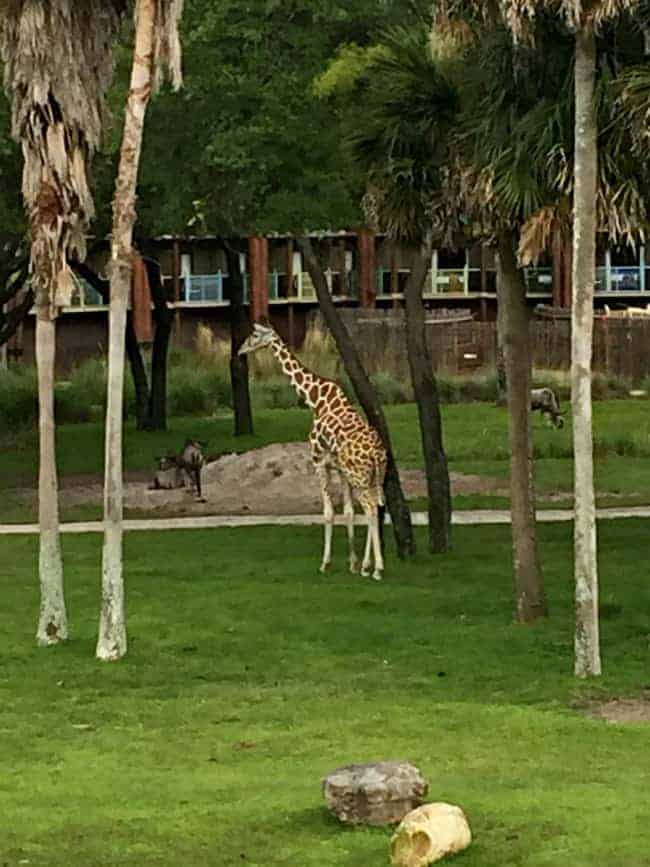 Instead of driving our rental there, we took the resort bus from the park to the lodge. This was our first time at this restaurant and we ended up having a great meal with awesome service and a curious dining companion. We sat right next to the window looking out at the savannah and this guy (or gal) stood there watching us for a good 30 minutes.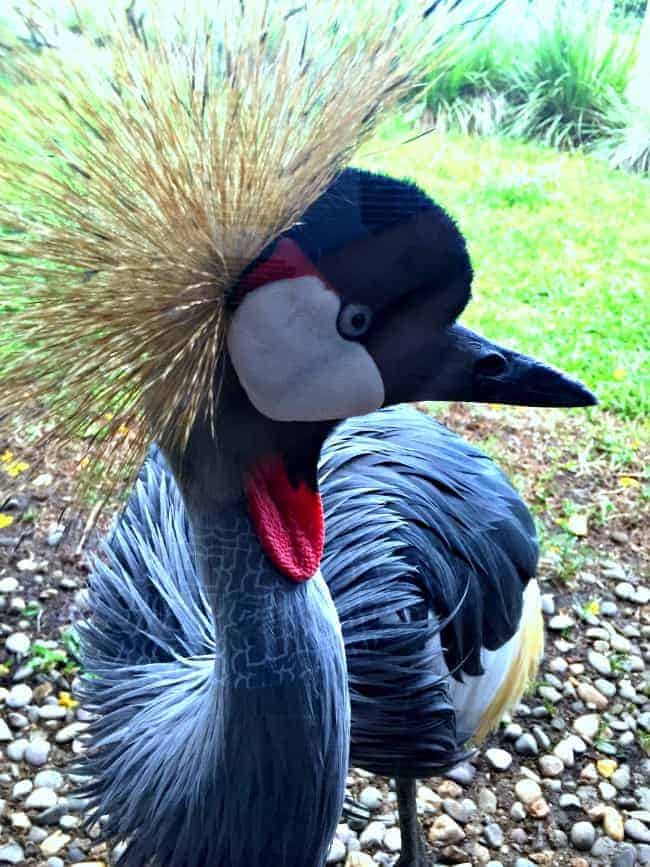 All the food we had was delicious but they are known for their bread service…fresh made naan with dipping sauces. OMG…so good.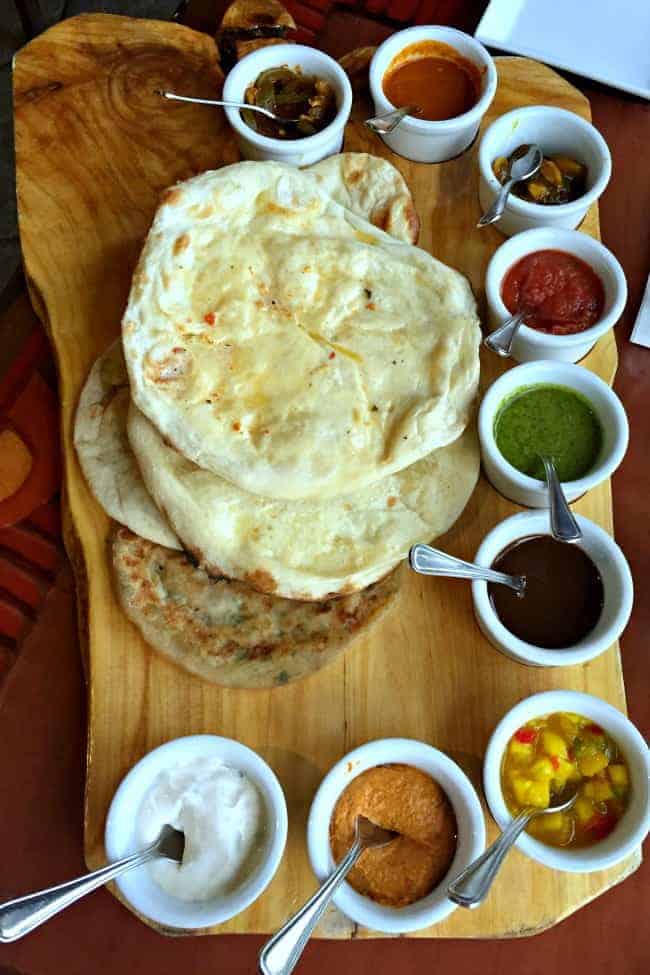 After dinner, and one last look at the animals, we hopped on a bus for Hollywood Studios to see Fantasmic! We haven't seen this show in many years so we really enjoyed it. Back in the parking lot in our car, we were treated to some more awesome fireworks that were part of the Star Wars festivities. A perfect ending to a great day and a fun vacation.
On Sunday we headed home to Chicago and the chilly weather, it was 45 when we landed. Ugh…maybe the weather's the reason I had a hard time getting back on schedule.
If you're still with me, congrats you made it to the end. Thanks so much for sticking with me through this long post. If you have any questions about Disney or Orlando, please leave a comment. I read and answer every one. 🙂 Hope you have a great week!
You can find me at …Between Naps on the Porch | A Stroll Thru Life | Savvy Southern Style | Sand and Sisal | The Shabby Nest | Cozy Little House | French Country Cottage | Over 50 Feeling 40 | Dixie Delights