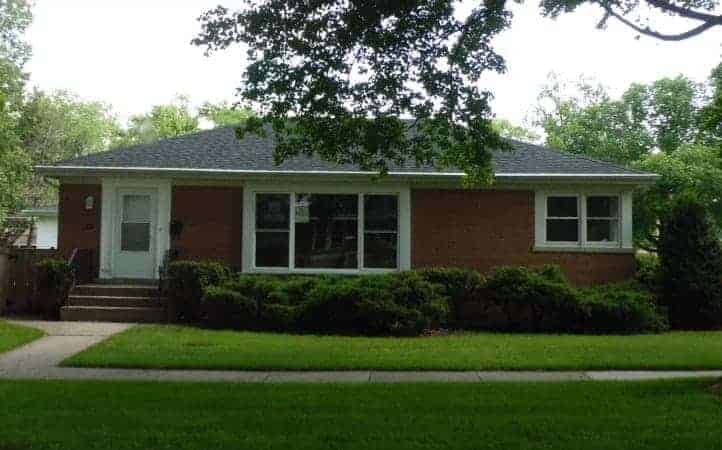 With warmer weather comes the desire to go outside and work in the yard, my desire but not Mr. C² he hates yard work. Anyway...since we moved in last July we haven't done a whole lot to the outside of the house but let me tell you, it's in need of some major work. Since the yard is an extension of my house, I thought I'd share some of our my plans and outside to do list to make the yard a pretty and enjoyable summer gathering spot. I am sharing the not-so-pretty photos of our outside so you can see where we're starting.
Let's start with the front yard.
wrought iron railing needs to be sanded and painted
the trim around the door needs to be painted
add a roof over the front door
add house numbers
paint ftront door
clean up and paint mailbox
replace front light with motion light
remove all of the juniper bushes
plant bushes, flowers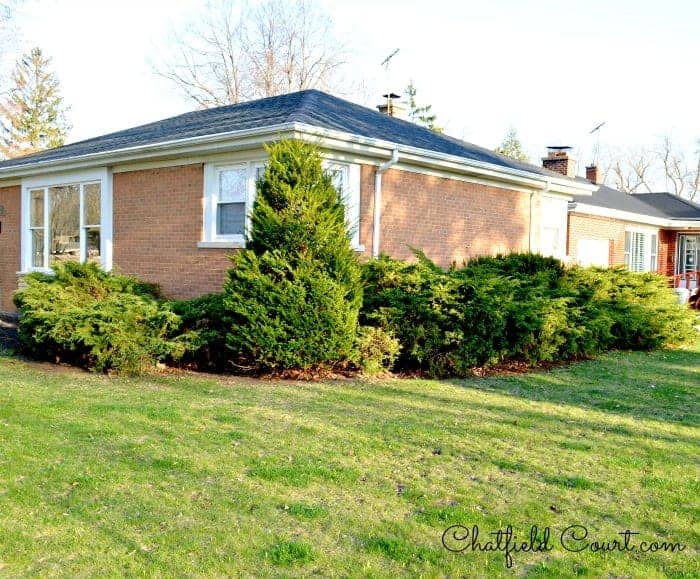 See all of those juniper bushes? They wrap halfway around the house and they are 60 years old with big, fat trunks. They will all be going to juniper bush heaven. It's a big job because they are so well established but go they must. I can't wait to put some boxwoods, maybe some azaleas and lots of perennials and annuals. We have no flowers on our property at all, just a few hostas along the fence, so we are starting from scratch.
Next is the back yard, which looks worse than the front yard.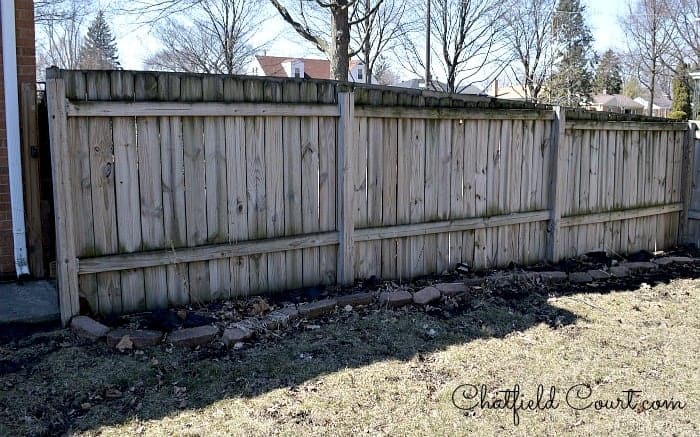 remove bricks around flower bed
plant some perennials in flowerbed
remove odd roof attached to fence (used for trash cans, we think)
clean and treat fence
new sidewalk from garage to house
clean up fire pit
remove old, pine tree
do something with the old shed
make and plant a veggie garden
clean and refinish deck
replace warped boards on deck
fix lattice on bottom of deck
close off openings under deck to stop critters from living in there
replace light with motion light
paint back door
fill holes in yard from skunk damage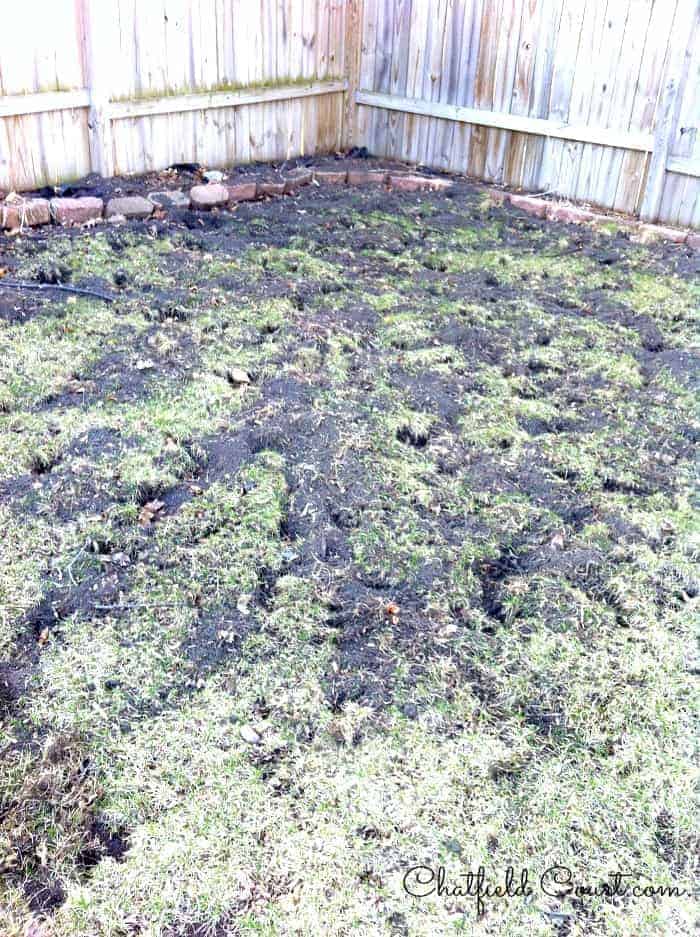 put rocks or mulch around a/c
clean up rocks
repair and paint garage door a fun color
add a tree swing or bed to large tree
trim lilacs
One last area is the one car garage...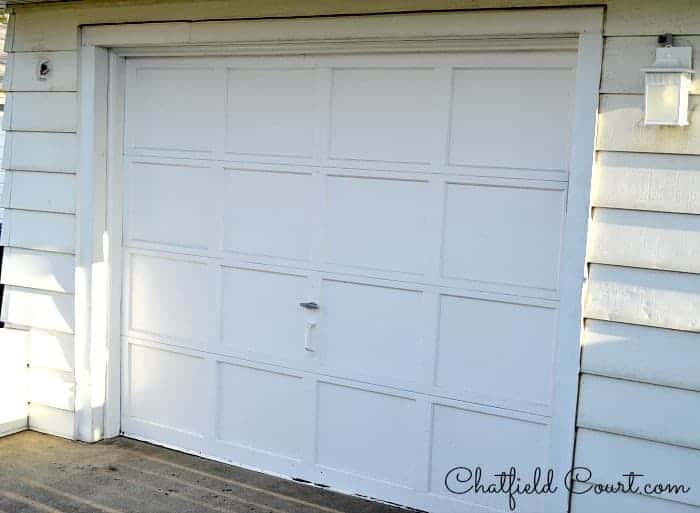 replace the driveway, maybe with pavers?
clean (and maybe paint) garage walls
replace roof
clean gutters
put up lights
scrape and paint garage door
As you can see we have a ton of work to do. So much so that it's a little overwhelming. We will probably clean and treat the deck first so that we can get our patio furniture out. We had planned to do it last Fall and our winter came on so fast we were never able to do it. After that we will probably build and plant our veggie garden, which I'm really looking forward to. I hope to post updates once a month to let you know how we're doing so make sure you check back.
That's the list for the outside of the house and I'm still trying to work on guest bedroom #2 and repainting the living room. There's just not enough hours in the day. What about you? Do you have a long outside to do list? Any tips for what kind of veggies grow well in the Midwest, Chicago area? I know there will definitely be tomatoes. 😉
I'm leaving today to visit my daughter in San Francisco, she's running her first full marathon...Go M!!! I'm not sure if I'll be able to post but I'll definitely be back next Friday. Hope you have a great week.
I am now on TWITTER. Come and check it out! You can also see me on FACEBOOK and PINTEREST.