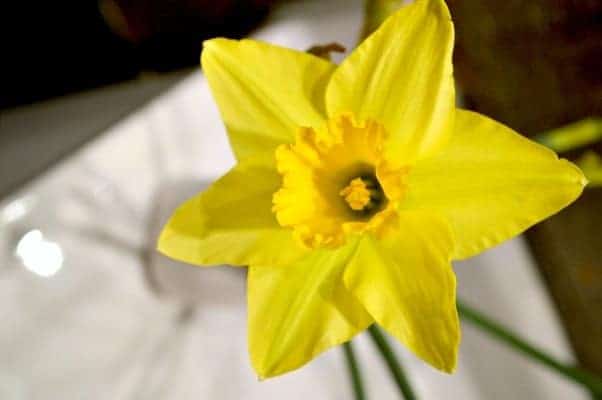 Just a quick post to share a great find with you. You may, or may not, know that I've painted a lot since we moved into our house 9 months ago. I have my favorite brushes for cutting in, but I've been having some trouble lately and making a mess, which means extra work. Most of the trouble comes from the fact that I have very shaky hands, or an essential tremor, which makes it difficult to paint a straight line. It doesn't stop me from painting but I have had to rework my routine a bit. I used to be able to cut in without using painter's tape but lately I have been using it to keep my lines straight and neat. I have some good paint brushes, top names with higher price tags, so I figured there was nothing I could do but use tape every time I cut in.
After reading about the paint brush that Sherry at Young House Love likes to use to cut in, I thought I would get one and try it. Oh Em Gee...can I just say that I love this paint brush! I was giddy the whole time I was painting. No tape and no mess. I cut it in perfectly, just like old times, even with shaky hands. What is this miracle worker you ask? It is the Premium XL Tight Spots 2″ Angle Short Handle Brush with comfort grip. I got mine at Sherwin Williams for about $5.50, not sure if you can get it anywhere else. Love, love, love...so easy to use, so smooth. I am going to buy another one, just in case, the next time I go near SW. 😉 *no affiliate links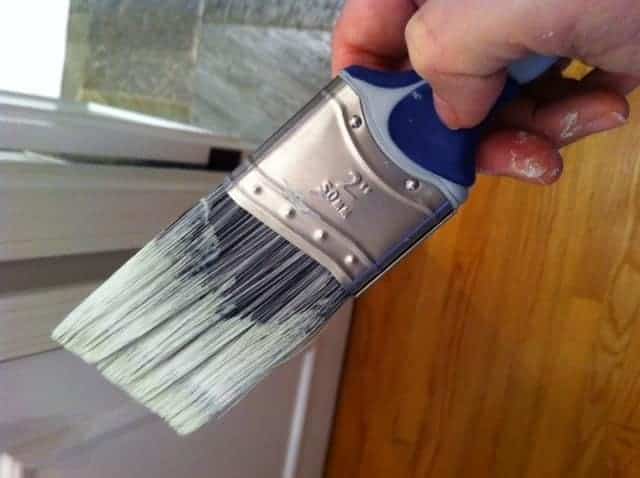 Last weekend I went to Trader Joe's to get some flowers and I saw these daffodil stems. Maybe I live in a bubble, but I've never seen them sold the way they had them, just stems with flower buds. They were only $1.50 for 9 stems so I thought I would get them to see what happens. I cut off the bottom of the stems and put them in water. It was fun to watch them come out of their bud cover and bloom every day. So pretty and so worth $1.50.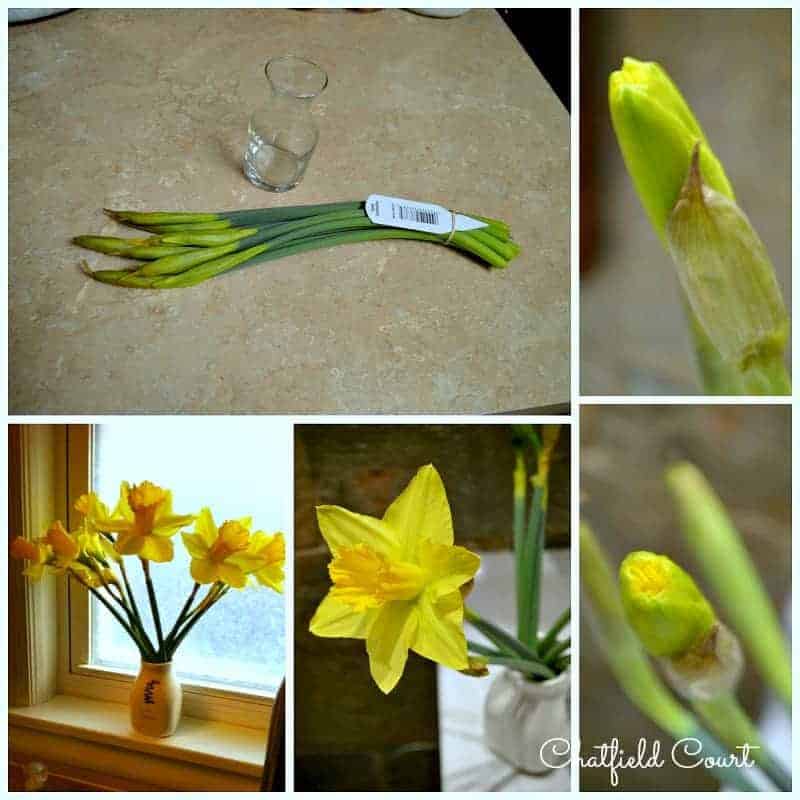 Any great finds to share? Have you used the Premium XL paint brush? Have you bought daffodil buds before?