I have begun the daunting task of picking paint colors for the house. I can't say that I enjoy doing this (is there anyone who does?) but it is necessary if I want to move forward.  I have looked at countless Pinterest images and I have read all kinds of blog posts and articles about picking paint colors, but it is still a difficult thing for me.
I know that gray has been getting a lot of love on blogs lately, and I enjoy looking at all of the different ways people are using it, so I thought I would try gray in a room or two in my own home. I am usually drawn to warm colors, khakis, mustard yellows and greens, but I wanted to try something different in this house, step out of the box. Some of the colors I have tried on my walls are BM Edgecomb Gray and BM Gray Owl, but they just didn't look right in my living/dining room.
BM Edgecomb Gray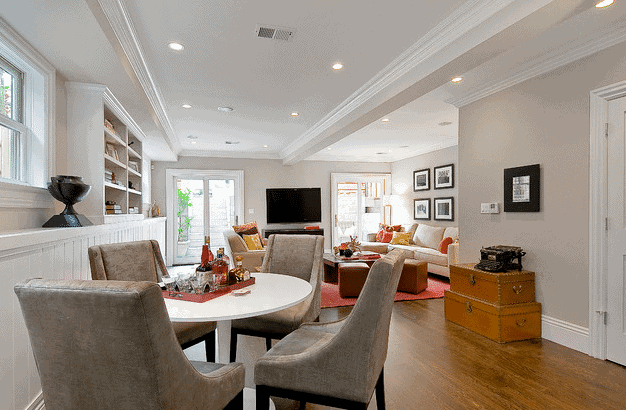 BM Gray Owl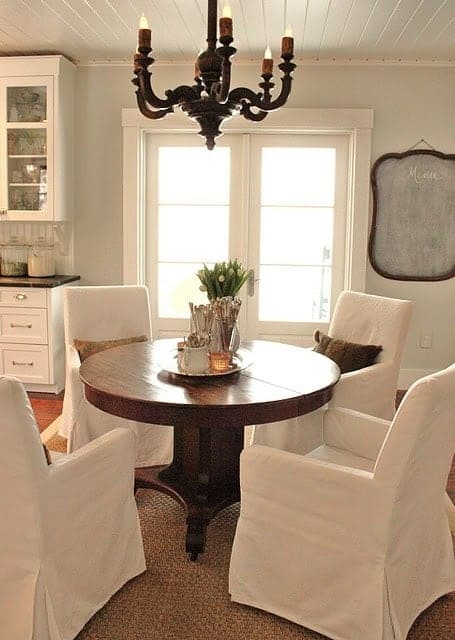 I think though, that I have finally found "the one", at least for the living room/dining room…Benjamin Moore Bennington Gray. It's not really a true gray, but it is a nice warm khaki color. Perfect color to go with my floors, bamboo shades and furniture.
BM Bennington Gray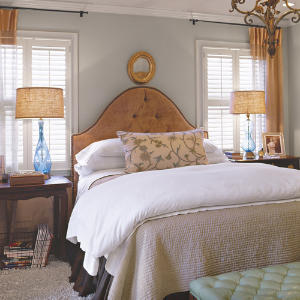 I have also found a color to go on my front door. If your remember, in this post, I talked about how my entry is part of my living/dining area, so the front door color needs to coordinate with the walls and the decor of the living/dining room. After trying out several swatches, I am going to to with Benjamin Moore Blue Lake.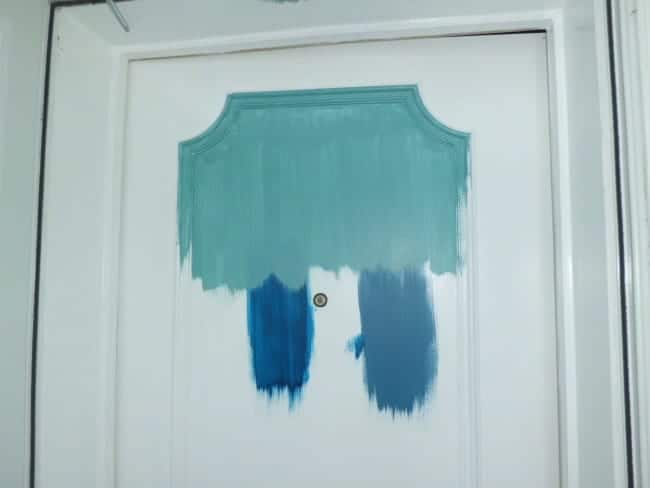 Top color – BM Blue Lake
Bottom left – BM Symphony Blue
Bottom right – BM Santa Monica Blue
I'm not sure if I am going to paint the door on the inside of the house yet or keep it white. I just bought an entryway rug that is blue stripes and it would sort of compete with the door, so it may stay white.
I'm not sure I am really stepping outside of my box with the Bennington Gray, but I'm glad to get the big decisions made for this room and I really love the color. The Blue Lake, though, is a big departure for me but I am loving that color too. Now all I have to do is paint and put up my pictures, and I will have my first finished room. Stay tuned, pics to come.