I hope you all are enjoying your holiday. After being home for a week, my youngest daughter just left this morning to go back to San Francisco, while my oldest left on Saturday for Denver. Today I am busy cleaning dishes and beds and all the mess that 5 adults make. It was so great to be all together for Christmas though (it's been two years since we spent the holidays together).
It was nice to relax, but I am so ready to get back to my projects and the blog. Before I get into any new projects, I wanted to look back on 2013 by sharing some project highlights from 5 of my most popular posts (according to you!).
So much has happened in 2013…we bought our little house in June and I published my first post (on the same day that we closed on the house). Since then, I've been very busy painting and decorating to suit our style and needs and documenting it on my Chatfield Court.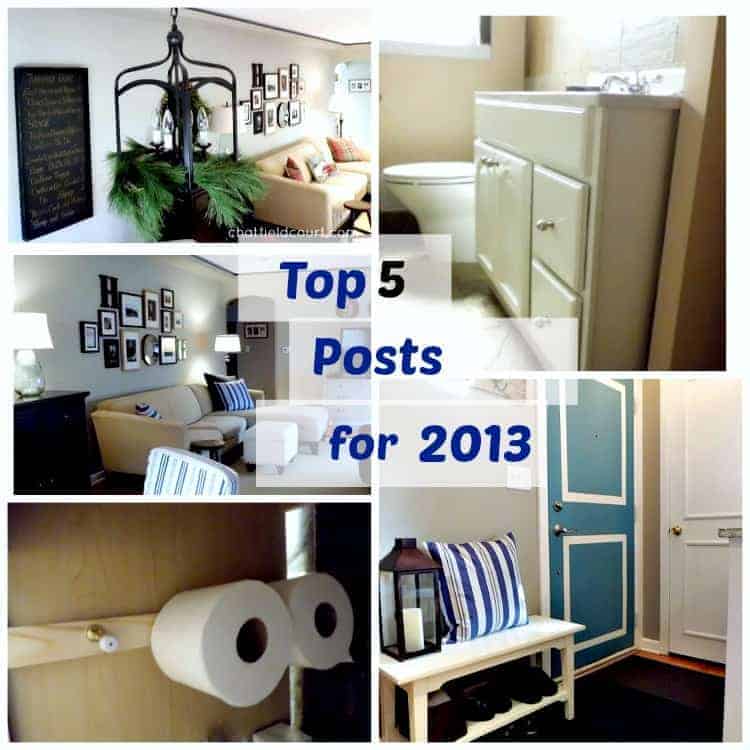 Most Popular Post
My first big project, after we moved in, was to redo our bathroom. I only have 1, and it's very small, so part of this redo was trying to find some space-saving storage solutions. One thing I did was to put a magnetic strip in my vanity drawer to hold all of my hair pins and barrettes.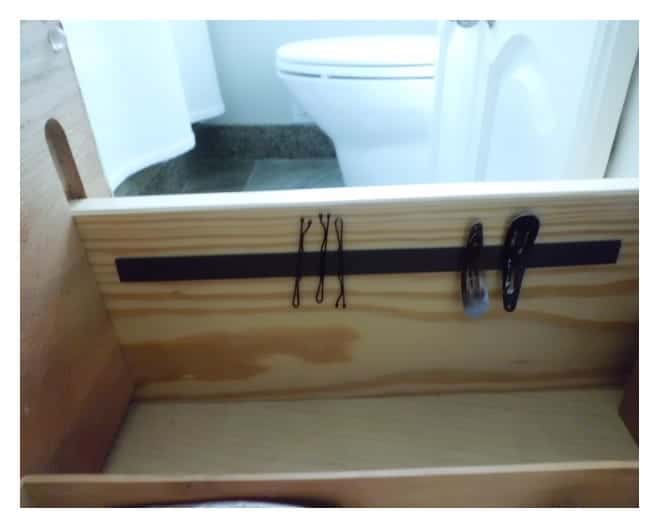 I also came up with an idea to store some toilet paper in the unused space of the vanity. I used 3 door stoppers and attached them to a piece of wood, that I glued onto the inside of the vanity. A cheap and easy way to store toilet paper out of sight.
Christmas House Tour 2013
The next post most viewed was my Christmas house tour 2013. It was fun to decorate my new house for the holidays but I should have called this my Christmas living/dining room tour because, with all the projects going on in the house, this is the only room that got some decoration.
Painted Front Interior Door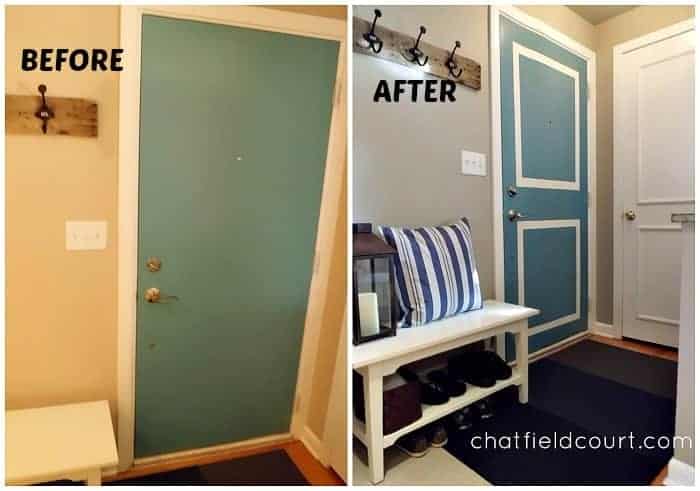 Next on the list is my front door. I used tape and paint and painted "faux" molding on my flat, plain front door. I really love how it turned out and it was really easy to do.
My Living/Dining/Entry Redo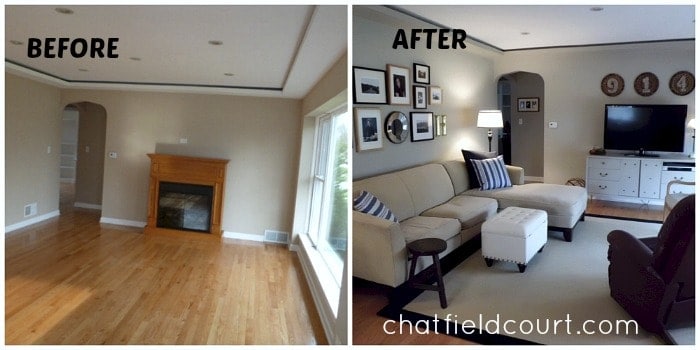 My living/dining/entry redo was the fourth on the list. We are really enjoying the results of this redo because it is the room we spend the most time in, plus it's really nice to finally see some pictures on the walls after almost 6 months of empty walls.
Painting My Bathroom Vanity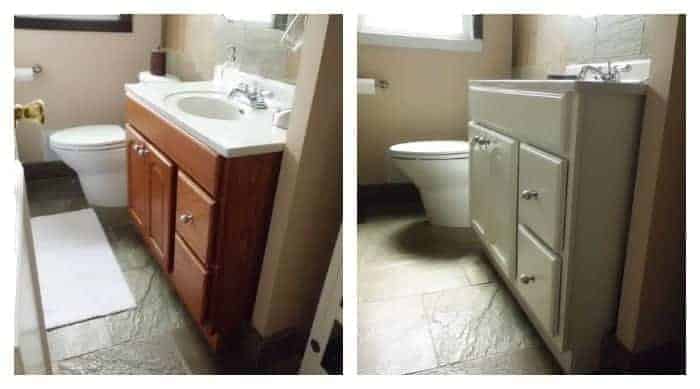 The painting of my builder grade vanity was another popular post. It really is amazing what a little bit of caulk and paint can do to change a piece of furniture. I will probably change out the vanity at some point, but I think it looks so much better.
2013 was such a great year for me and I am looking forward to what 2014 will bring. I still have so many projects I want to tackle in our new house (I'll list some of them in another post), I want to organize some the things that we haven't even touched since we moved in, and I would like you to get to know me a little better by sharing my story of how and why Chatfield Court came to be.
I want to thank you all for taking time to visit me. Your support means more to me than I can ever express. I have loved every minute of this past year with my blog and can't wait for more.
Happy New Year 2014!!!