No decorating today. I'm still not 100%, so I didn't do a whole lot this weekend. I did want to share a little bit about our vacation to sunny Florida that we took a few weeks ago.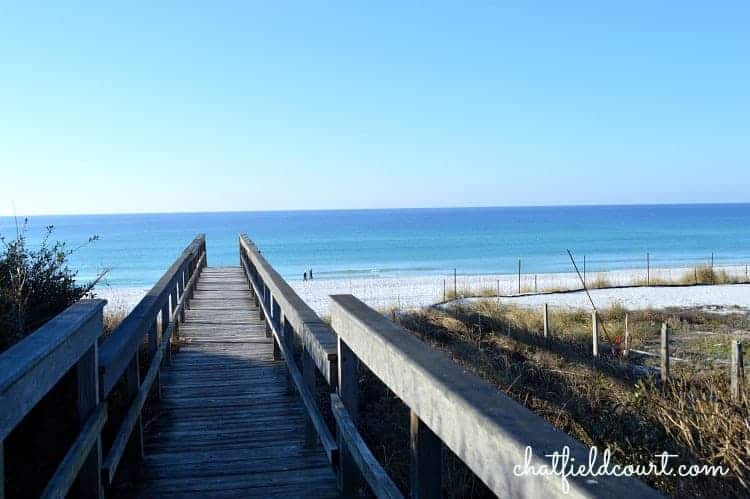 Earlier this month, my husband and I went to Florida for a few days to escape the very cold and very snowy winter we are having in the Chicago area. Usually I do a lot of research and planning but this was really spur of the moment, so we kind of just picked a place and made arrangements. We used to take the girls camping in Destin, which is in the panhandle, when they were growing up, so we decided that it would be fun to go back after so many years. The only problem with going to Destin in February is that it's a little chilly there. After watching the weather for a few days, we realized that if we wanted some really warm weather, we would need to go further South. Since we got our airline tickets using points, we didn't want to pay to change our tickets, so we planned on staying for a night in Destin and then driving 6 hours down to Orlando. We ended up staying 3 of our 5 days in Orlando and I'm so glad that we did that. The weather was sunny and warm and 80 degrees every day we were there. We visited some of our favorite spots but we didn't go to any parks this time, as our plans were to just relax and not spend a lot of money. Did you know that there are a ton of things to do in Orlando that cost nothing or next to nothing? We lived near Orlando for 7 years and have visited a lot, so we have learned a thing or two about what to do and what not to do.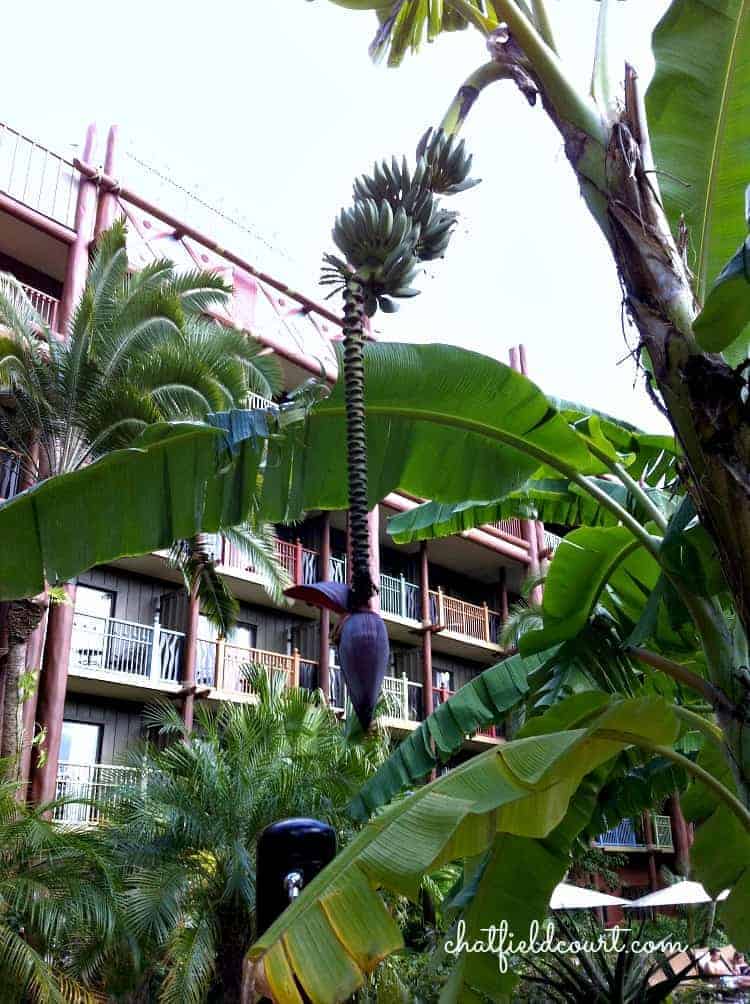 Unfortunately, my husband got the stomach flu on day 3 in Orlando and ended up spending the day in bed. This is the man who never.ever.gets.sick. I was on my own that day so I went to Animal Kingdom Lodge (my favorite resort to visit) to see if they had found the sunglasses that I lost on the first night we were there 🙁 and to see the animals. I took lots of pictures, bought a snack in the food court, and sat at the pool to enjoy the sun and do some people watching.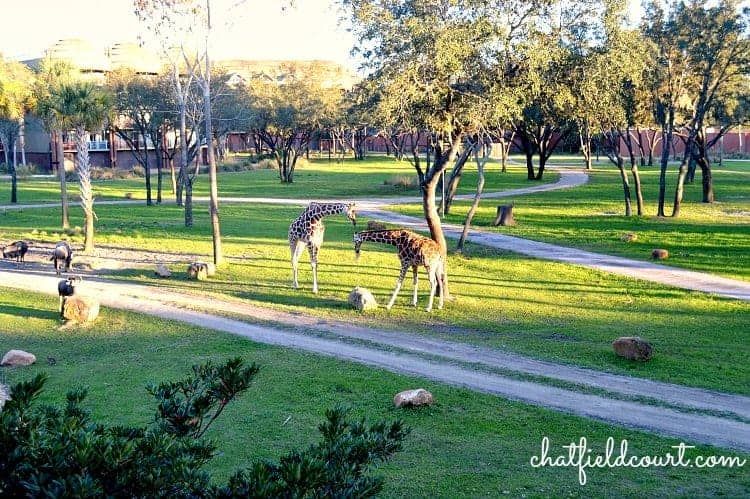 We ended up driving through rain the whole way back to Destin. My husband was feeling a little better but I was coming down with what he had. Not fun sitting in a car for 6 hours when you have the stomach flu. 🙁
We were supposed to leave the next day to fly home, but because of the bad weather in the Southeast, our flights were cancelled and we couldn't get new flights out for 2 more days. After spending too many hours trying to get information and book our flights, we ended up driving back to Pensacola, where we were flying out of, and got a hotel right on the beach. It wasn't all that warm, but it was beautiful and sunny and peaceful. We were able to watch the sun rise and set and it was the 2 most relaxing days of our vacation.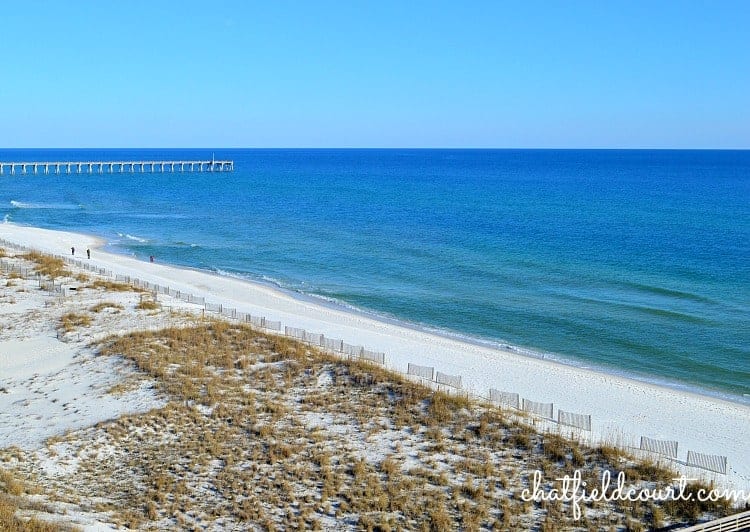 The Margaritaville Hotel was right next to our hotel, it was sold out because of Valentine's Day so we couldn't get a room , but we ate lunch there one afternoon and I took lots of pics. They had beautiful decor and delicious margaritas!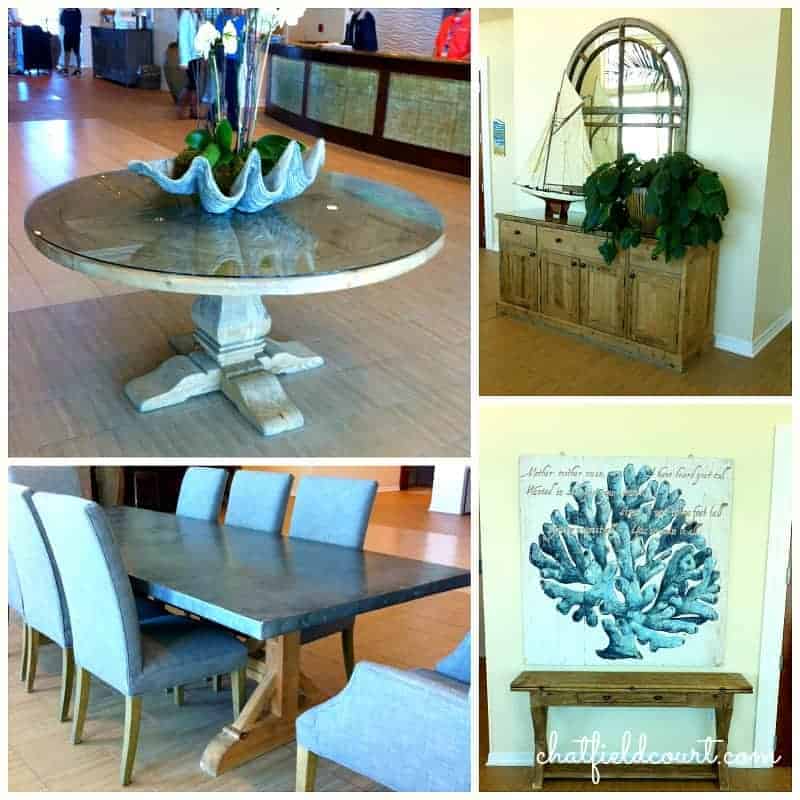 So although I lost my expensive (to me) sunglasses, we drove a lot of miles, we got the stomach flu and our flights were cancelled, we ended up having a great vacation. You don't realize how much you really need to get away and spend time together until you go and do it. 🙂
Thanks for stopping by and letting me indulge in my vacation memories. Hope you have a great week!