Hey there, happy Friday!
I'm so excited because today is the day I've been hinting at for the past several weeks…a giveaway!
I shared a peak of them on IG stories and have talked about it in a few of my posts.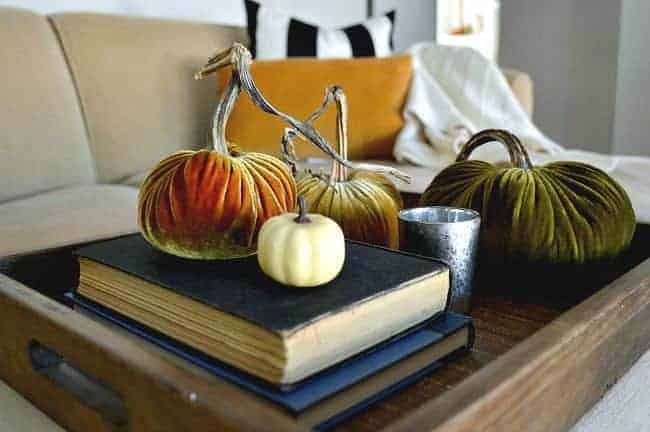 What is it we're giving away?
It's a trio of brand new velvet pumpkins!
I've wanted to do this kind of giveaway for 3 years and today is finally the day.
I won a trio of LoveFeast Shop velvet pumpkins a few years ago and they've become my favorite thing to put out every fall. I love them!
Every time I've shared them over the past few years, on the blog or IG, I've gotten so many nice comments. It seems like every one is a huge fan, so I thought it would be fun to giveaway a trio to one lucky reader.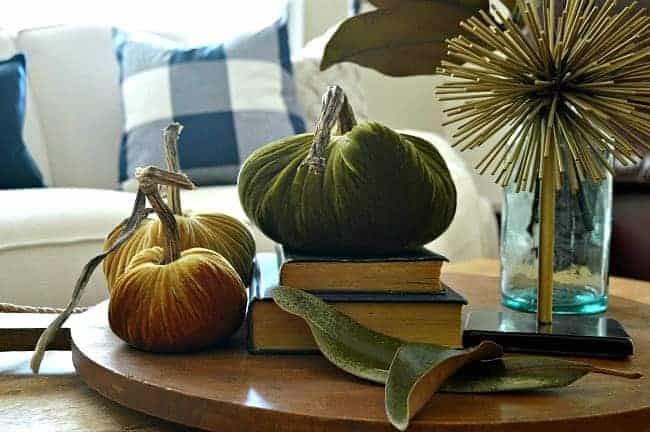 This isn't a sponsored post. I actually picked out and bought these pumpkins just for this giveaway (because that's how much I love them…and you). 😉
Aren't they so pretty? Look at those gorgeous stems.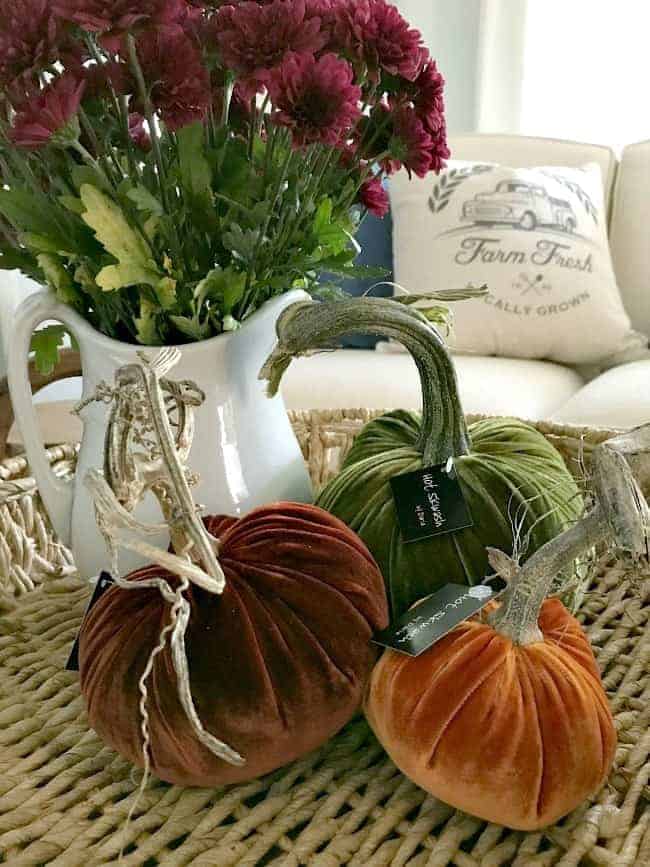 If you are the lucky winner, these are the actual pumpkins you will win. Don't worry, they are safely packed away and ready to be shipped. I just wanted to do a little photo shoot with them to give you a peak of the prize.
Actually this is the Velvet Pumpkin Trio in Harvest (classic fall colors). They are the 6″, 5″ and 4″ pumpkins and sell for $109 on LoveFeastshop.com.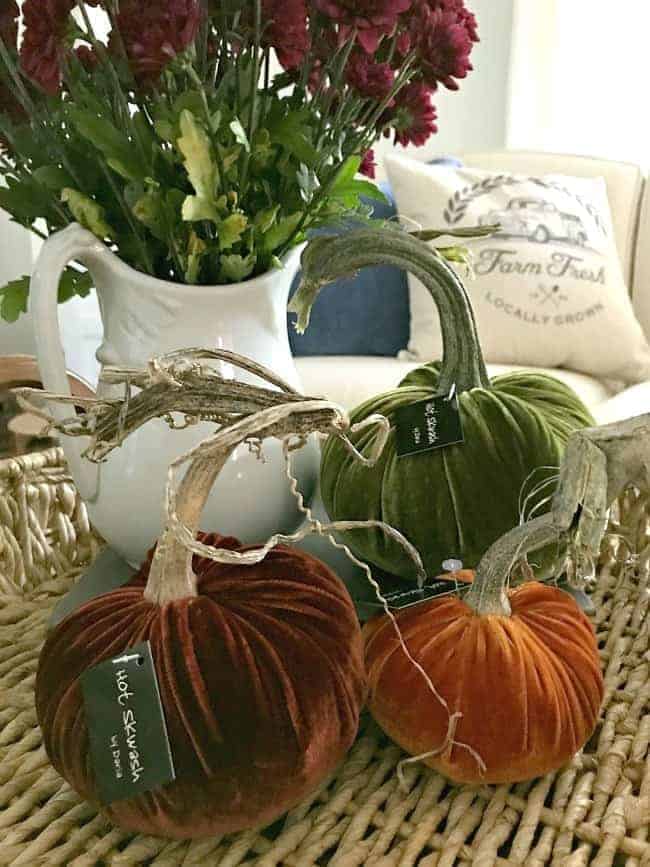 So who's ready to win a trio of velvet pumpkins?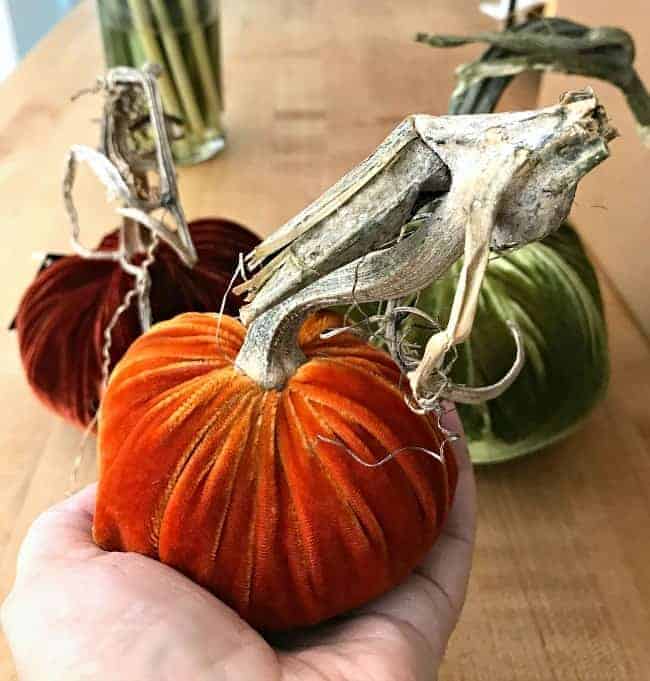 Before you enter, there are a few rules. Please read them!
To enter, you must subscribe to Chatfield Court emails. If you already get our emails (thank you!) just enter the same email address (that you use to receive our posts) on the entry. Don't worry, you won't get 2 emails from us, unless you enter a different email.
If you want a bonus entry, simply answer the question that is on the entry. Answering in the comments won't give you a bonus entry.
One entry per person, please.
Because of shipping charges, this giveaway is only open to those in the contiguous US.
Giveaway ends 11:59 p.m. Friday, September 15. One winner will be chosen at random and notify them by email. The winner will be announced on the blog.
Good luck!
[promosimple id="c1b0″]
You can also find me at Between Naps on the Porch, Worthing Court, Savvy Southern Style, French Country Cottage