Hey, hey how was your Turkey Day? We had a good day with good friends and good food. The rest of our weekend was spent decorating for Christmas (me) and relaxing (you know who).
If you've been hanging here lately then you know I just finished my 2nd guest bedroom makeover (if you are new…Welcome! You can read about my 1st guest bedroom makeover here and my 2nd guest bedroom makeover here). I wanted to share a small extra touch I added to each room for my guests. It was so easy to do and it was FREE! Do you see it on the nightstand?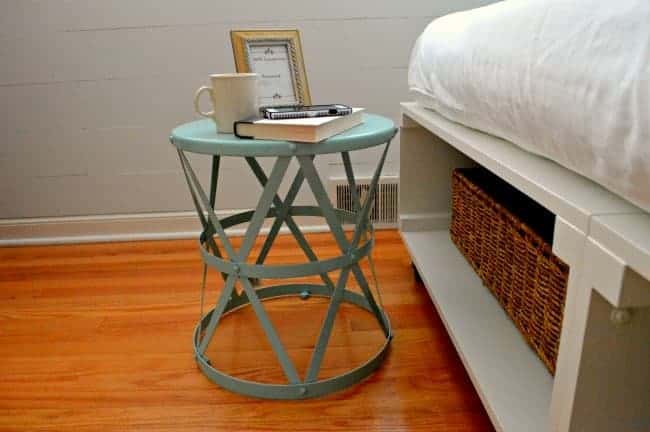 Whenever our girls come home to visit they yell out from their bedroom…"Moooommmm what's the password for the internet?"
I usually end up reciting it 2 or 3 times until they get it, it's a really long and complicated password, so I thought I would print out our wi-fi info on some card stock and frame it for each room.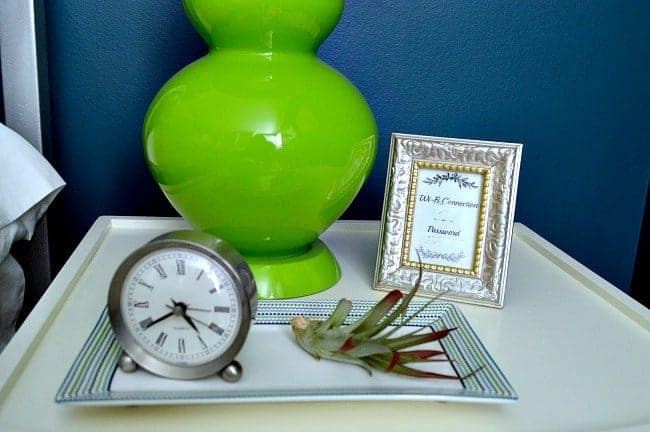 I used Picmonkey to make a simple design and added our connection name and our password (which is blocked out for privacy reasons, obviously). Printed it out on card stock, cut it to fit and slapped it into the frame. 15 minutes to do both…so simple. You could be all fancy and colorful but I went with something super simple…that's just how I roll. 😉
I'm sure they'll find something else to yell about. LOL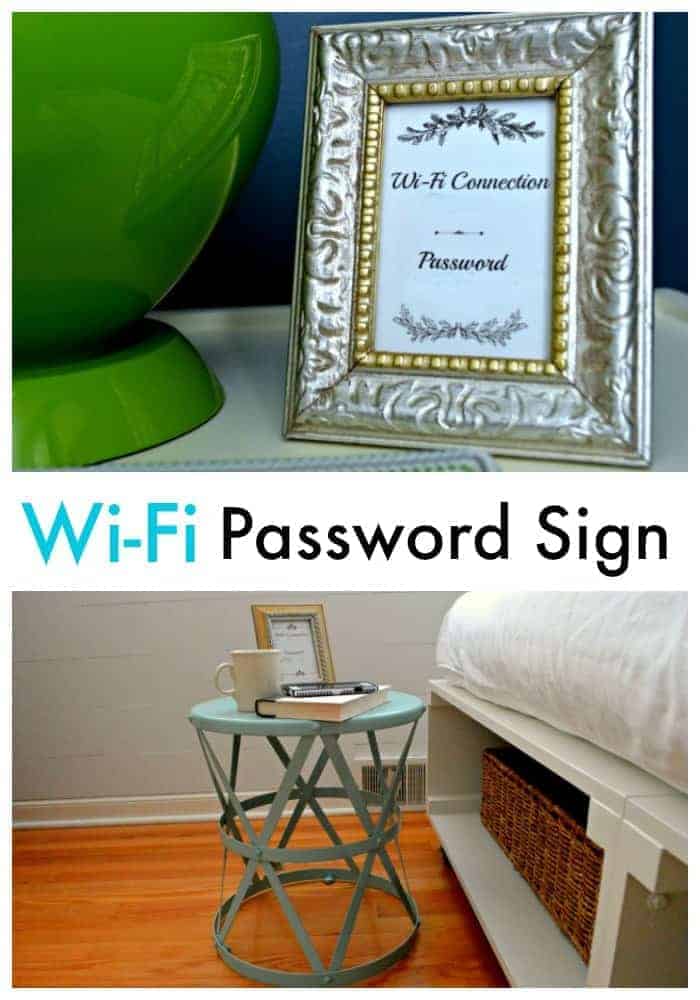 Since this project was so quick and simple I was able to work on my Christmas decorating. It was a balmy 45 degrees on Saturday so I worked outside on my front porch stoop. Here's a peek.