Disclosure: As an Amazon Associate and member of other affiliate programs, I earn from qualifying purchases.
DIY entryway bench makeover.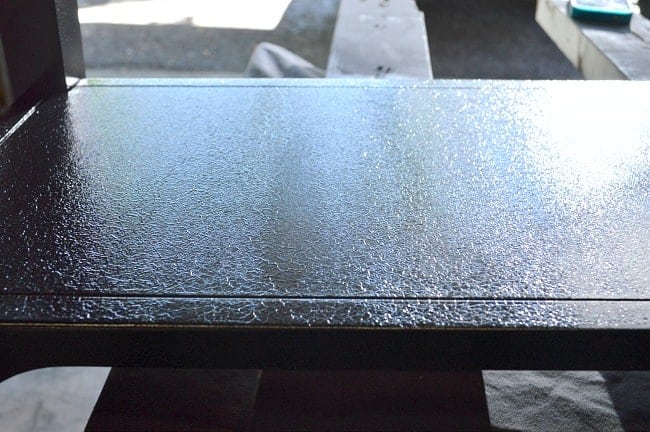 The entryway bench is one of those projects that should have been quick and easy but...um, yeah...not so much. I thought I would throw a quick coat of paint on it, taking it from white to black, but it's turned into something more complicated. First, I tried spray primer and paint and that was a disaster.
Then I tried what I thought was oil based primer and paint (after we thoroughly sanded it down) and that was also a disaster.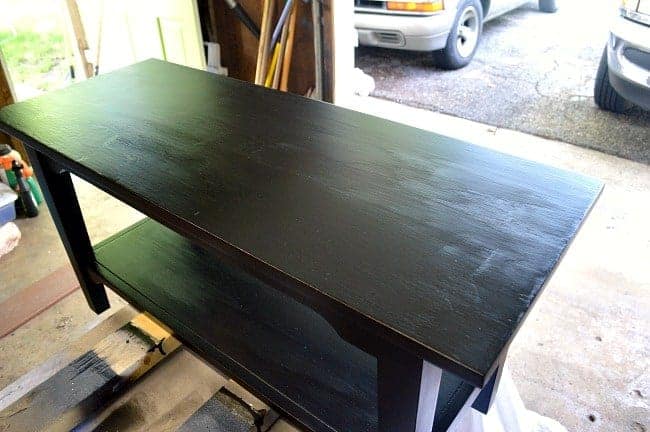 No matter what I did, you could see brush strokes. It just looked awful. Mr. C² had an idea to try to thin the paint with paint thinner to see if it would spread better but, after reading the can, we found out that you could only use acetone to thin it (which explains why the paint was drying so quickly). The oil based paint I know allows you to use paint thinner so we figure that maybe the paint I used was some kind of new formula. I don't know for certain but we stopped by the store and picked up some real oil based paint (which is getting harder to find BTW). Round 3...I ended up getting a gloss finish thinking that the satin finish was one of my problems.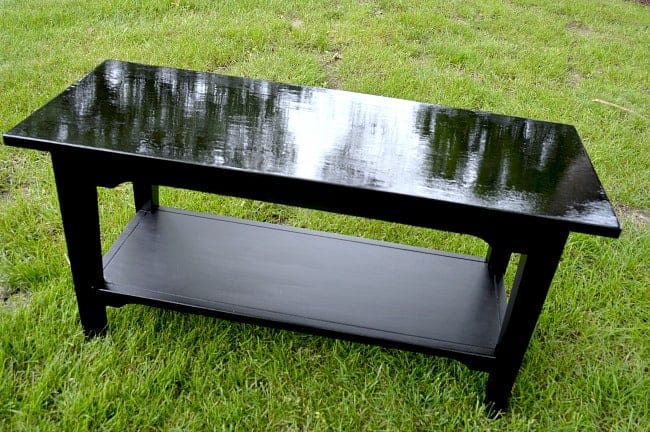 I only did the top and I will say that the paint was 100 times better, but I hated the finish...too shiny. Ugh. I was ready to admit defeat and chop it up for firewood but I gave it a few days and made one last attempt at saving the bench from "you know where".
I decided to cover the top with a cushion so I went to Joann's and bought some 4" foam and batting. I had some fabric left over from my chair redo project so I just used that with the thought that if I ever come across something I love, I can change it.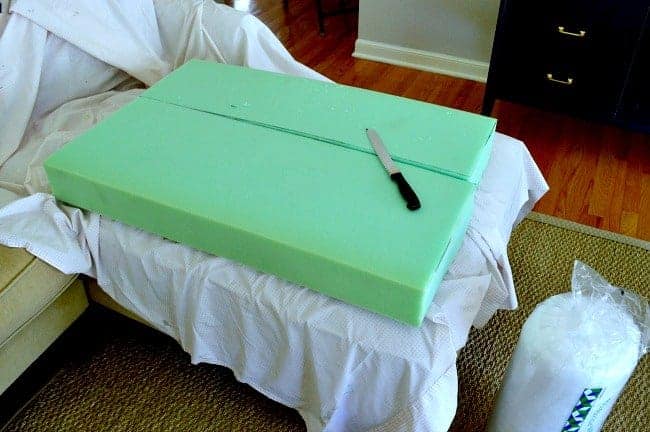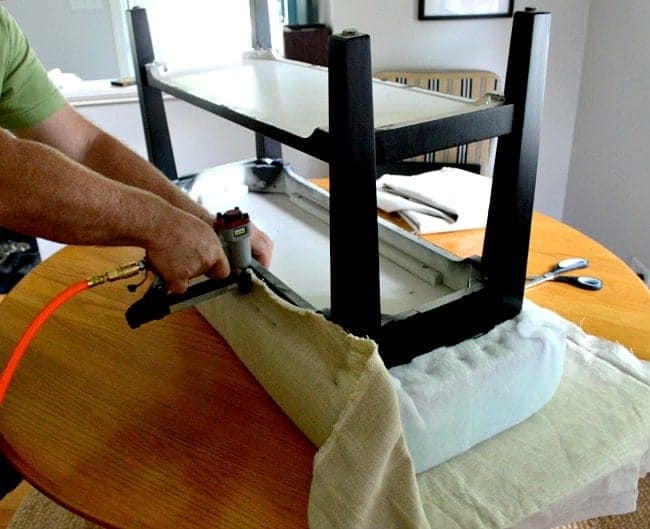 I added some upholstery tacks to each corner to dress it up a bit and called it done. At last.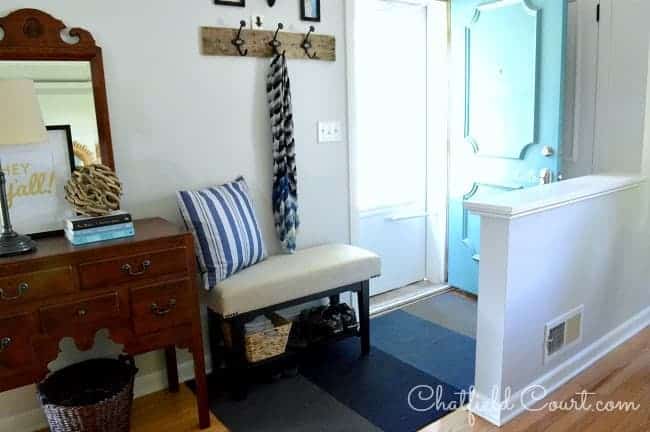 It does look much better, I think. I'm still not over the fact that it took so much work to do. I will say that I think using 4" foam makes it look better. At least that's one thing that worked in my favor.
Ok, on to the next project. If I ever say I want to do a quick paint change on something, remind me of this. On second thought you better not mention it unless you want to see me cry. 😉
What do you think, does it look better? Would you keep at something until it you were happy with it or would you move on to the next project and forget about it?