Disclosure: As an Amazon Associate and member of other affiliate programs, I earn from qualifying purchases.
How to organize a bathroom closet with woven baskets and easy DIY basket dividers to create more organized storage in your home or an RV.
We live in a small home, and camp in an even smaller RV, so organization and storage is always important.
One place that has always been an issue is our bathroom closet, both in our home and RV.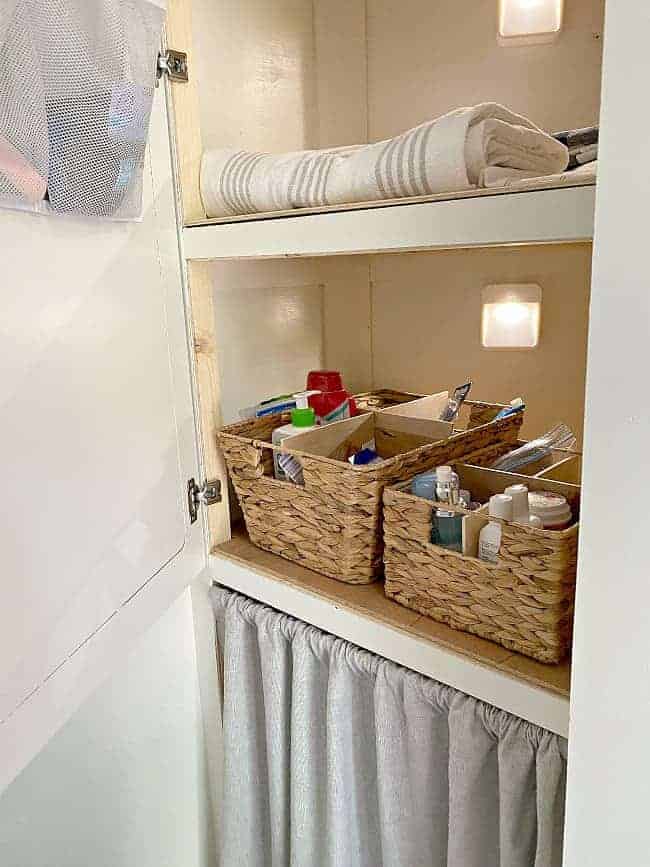 Our small cottage bathroom has several hefty organizational issues so I started with the camper bathroom closet (hoping it would be an easier job).
RV closet organization
To help with the RV closet organization I started with a hanging shoe organizer for toiletries and just added new wireless motion lights to help light up the dark closet.
Our toiletry bins still needed some major help, though.
I always love to use woven baskets for organization in my closets but with the camper moving and shifting our toiletries, the baskets were always a mess.
After we went on our last trip, and I had to keep searching through the baskets to find what I was looking for, I decided enough was enough.
I was originally just going to ditch the baskets and look for something with compartments but decided to try to come up with a way to make them work.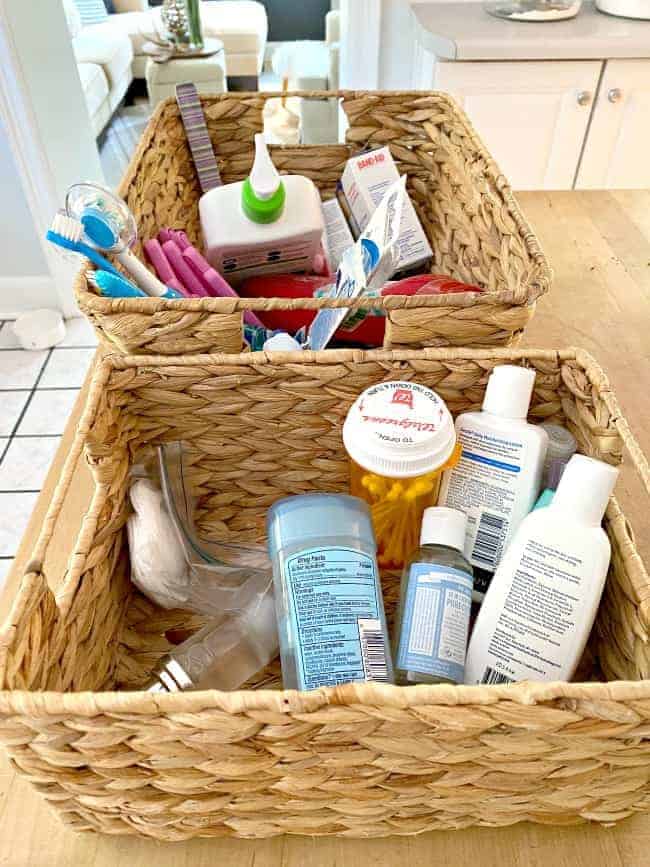 If I was going to buy a bin with dividers then why couldn't I just make them for my baskets?
Simple answer...I could!
Supplies to make DIY storage basket dividers
This really turned out to be a super easy project to do and just took me about 20 minutes to make. Plus it was free!
Making DIY basket dividers
The first thing I did was search the basement for a material to make dividers.
It had to be rigid, like wood, but not too thick. We had a lot of scrap 3/16" underlayment laying around from our cargo trailer camper conversion build so I grabbed a couple of pieces, plus my tape measure and jig saw, and got to work.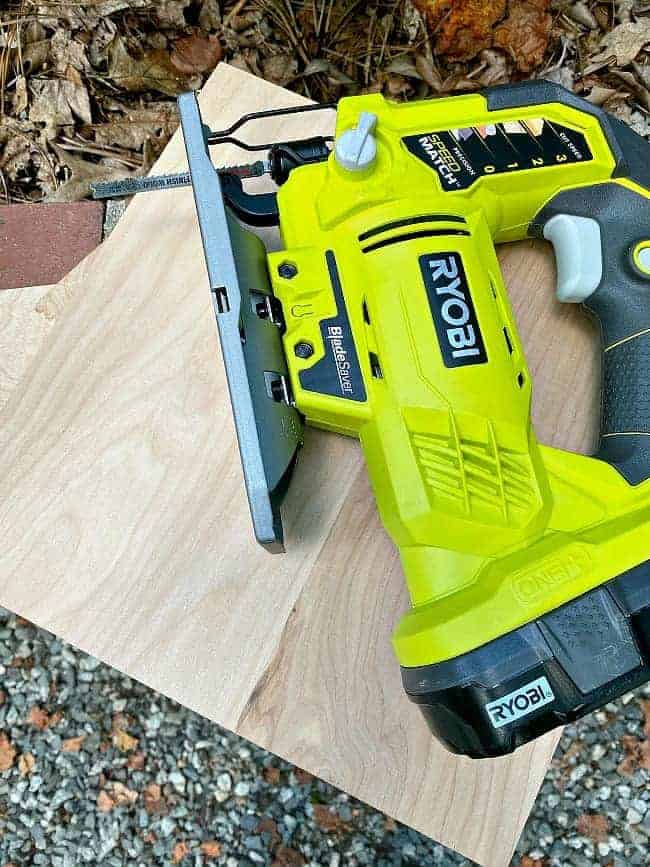 Since the dividers would be in the basket, that's where I took our measurements. I measured the length, width and height inside each one.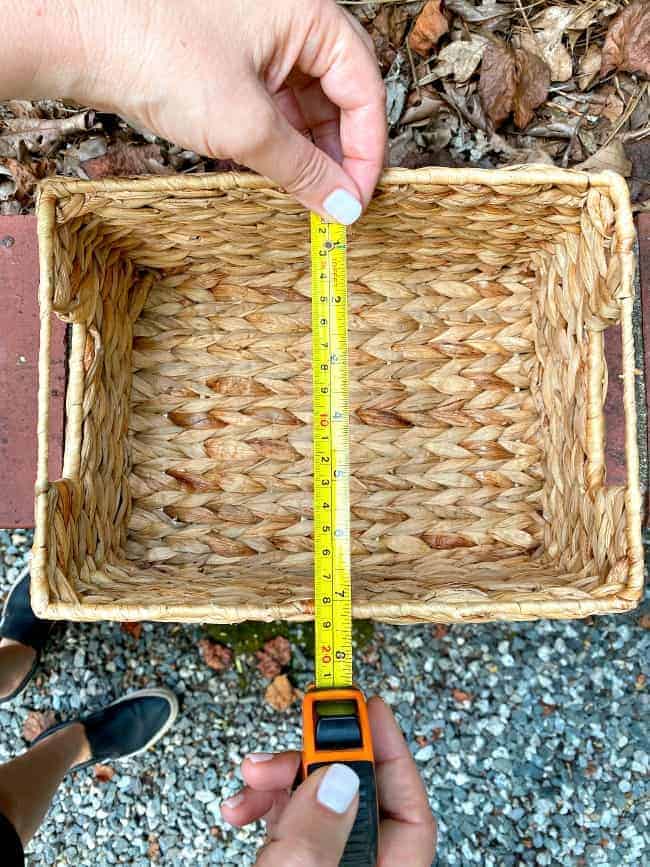 I transferred those measurements on to a piece of the underlayment.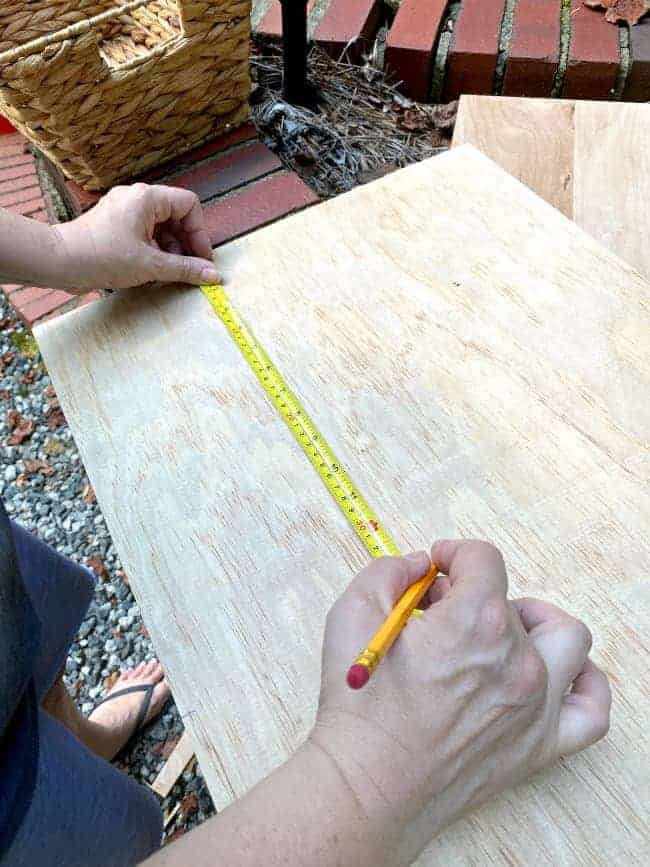 One of the woven baskets had a slight slant, so I just measured the height and width at the top of the basket and the bottom.
I used a framing square to keep my lines straight and square.
I also drew out a slot that would be in the middle of each divider, so I could rest one divider in the other.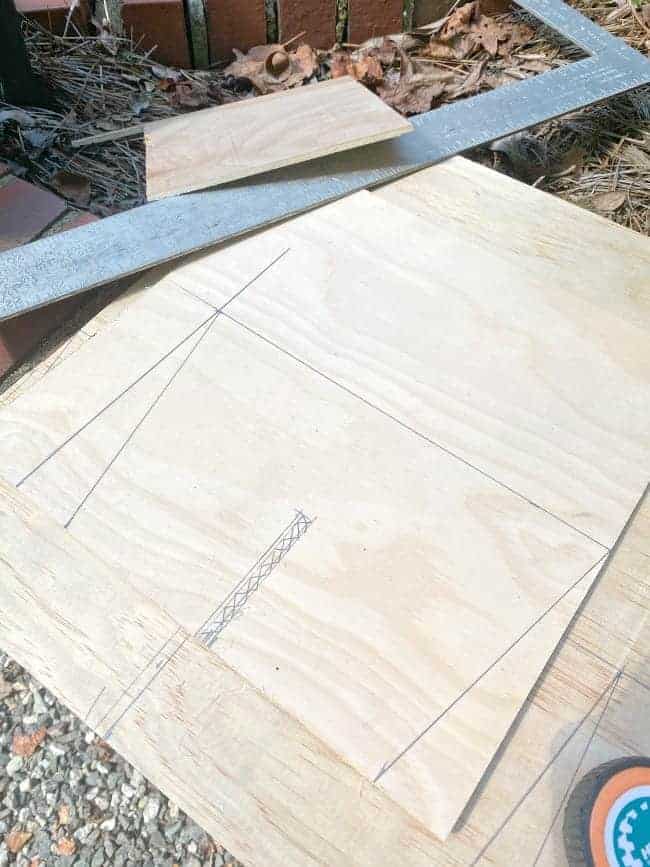 Next, I used my jig saw to cut out the basket dividers.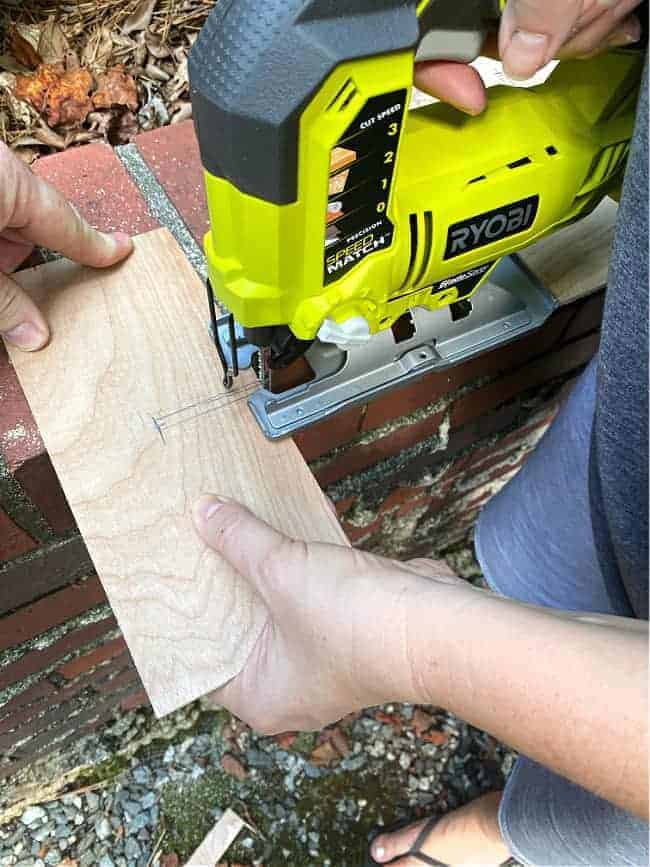 I had a few rough edges from cutting so I used a medium grit sand paper to smooth them out.
I put the two pieces together and slipped them into my baskets.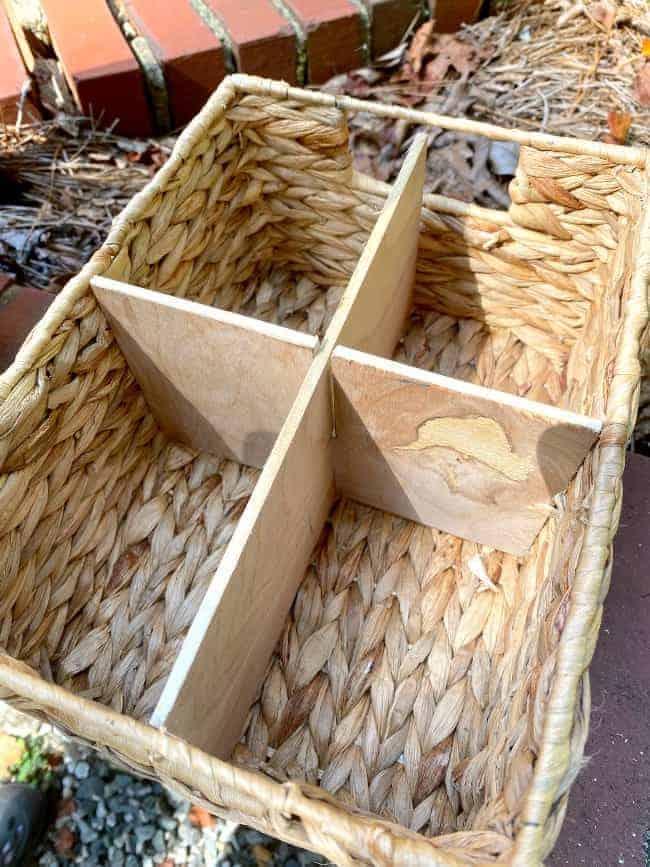 They were a perfect fit!
I arranged our toiletries into his and hers and put them back in the camper.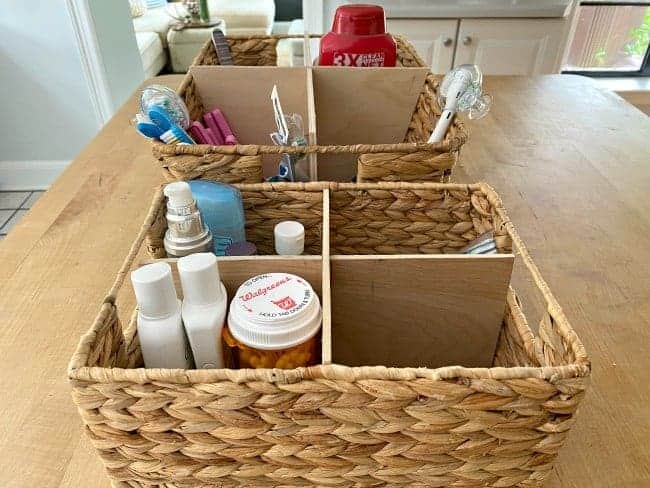 We just got back from a few days away and I'm happy to say that my improved and organized bathroom linen closet was so much easier to navigate.
The new wireless motion lights, a repurposed hanging shoe organizer and storage basket with dividers made it easy to find whatever we needed.
Even traveling for hours on the highway didn't knock my stuff all over. Everything was standing tall and in the same place it was when we left.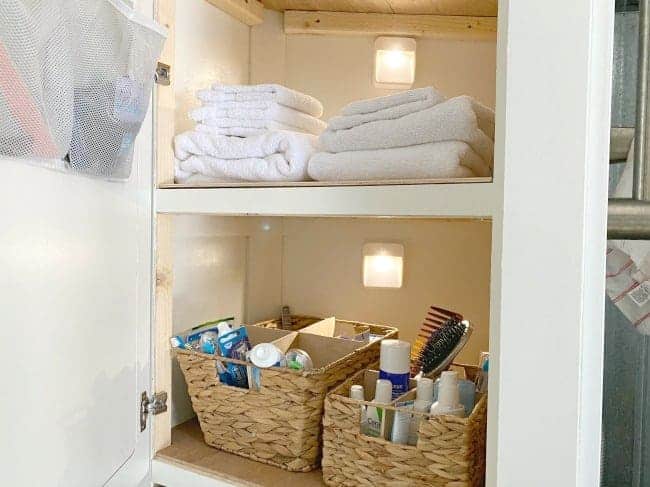 Now that I know it works in the RV, I'll be setting up our bathroom closet in the cottage the same way.
How do you organize your bathroom closet?
Check out our other closet organization ideas...