Kristi here...lover and doer of all things home.
I'm the voice behind Chatfield Court, where I share easy, budget-friendly DIY projects and that my husband, Roger, and I are tackling in our little 1946 stone cottage.
I began this blog in 2013 as sort of a DIY journal to document the home projects and decorating my husband and I did in our Illinois 50's ranch.
We did everything in that house from painting all the rooms to a full kitchen remodel, entirely on our own and on a budget.
Now we're living in North Carolina and starting over in our little 1946 stone cottage.
My DIY Passion
I've always loved getting lost in a DIY project and painting and decorating a room to give it a new look.
Now with our little cottage, we're fixing up the inside and outside, on top of learning how to live in a small space.
Over the years we've done every different kind of home DIY project from putting a metal roof on our house in Florida after 2 hurricanes ripped ours off, to building a complete bedroom set, including a waterbed, in a townhouse.
We also completed a complete kitchen remodel on a tight budget in our last house.
There's no project that we aren't willing to try to tackle ourselves.
Roger and I have always approached DIY, home improvement and even painting a room differently and it's always interesting to see who will win how our projects will actually turn out.
My Family
I am a mother to two daughters, the wife of a "Jack of all trades" and a dog mom of a Pekeapoo named Finn and our crazy Cooper, who is a blue merle bernedoodle.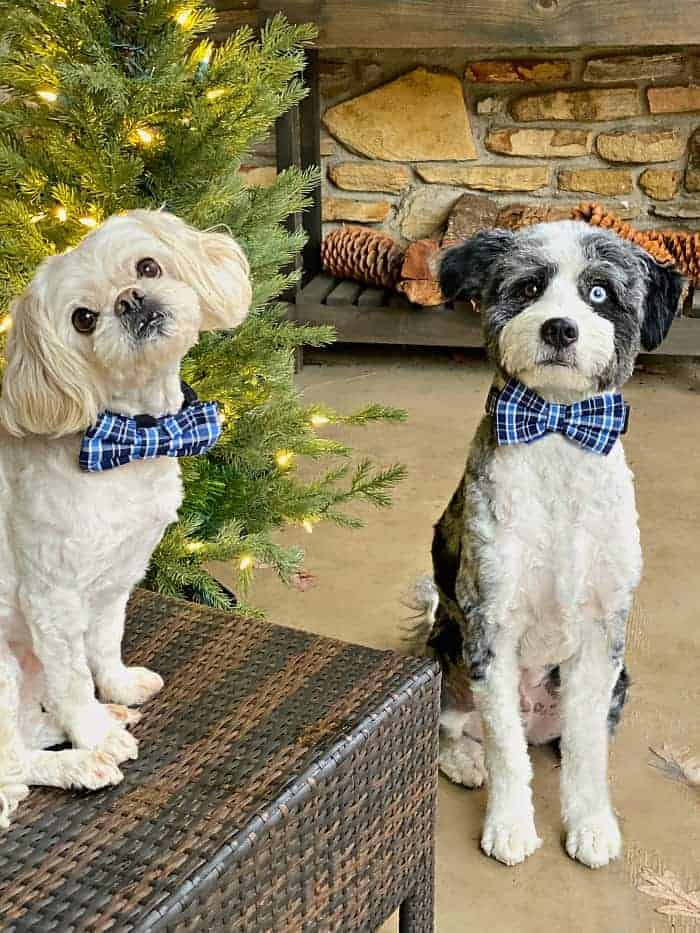 Our oldest daughter lives in Denver and the youngest is currently living in Oregon.
We've lived in 6 different states and in 10 different homes during our marriage, and to keep expenses down we've always renovated and decorated our homes on our own and on a budget.
A long awaited DIY dream...
Besides DIY, Roger and I have a love of camping. We both grew up RVing with our families and shared our love of it with the girls as they were growing up.
As a family we've traveled up and down the East coast and have camped in everything from a little pup tent to a 29' travel trailer so we've experienced it all.
Our big dream has always to build our own RV so in 2018 we jumped in and began our first RV build, a cargo trailer conversion.
Of course I've documented the process on the blog, sharing our DIY projects that we did to complete our dream camper.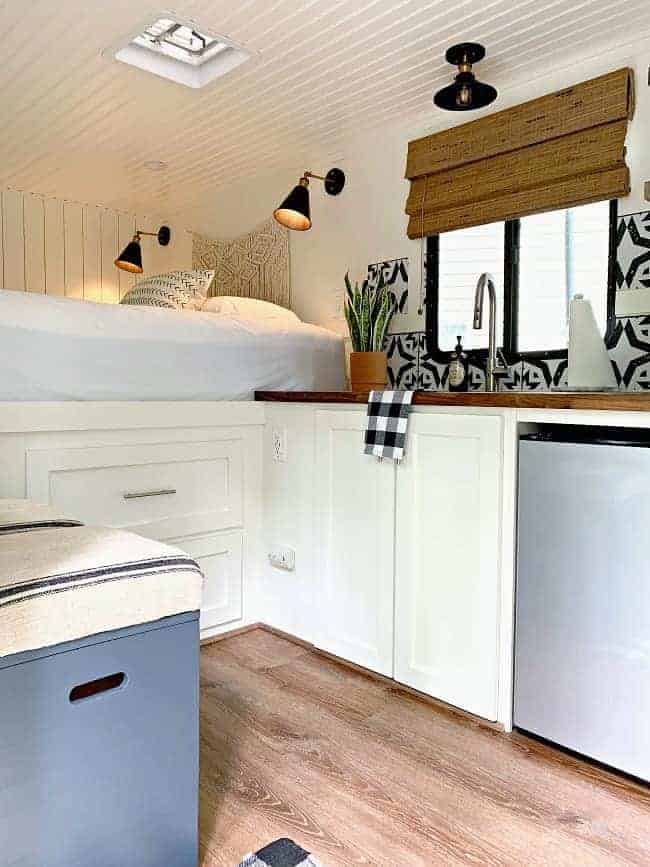 We also started a new blog which is all things camping, including more in-depth projects on our cargo trailer conversion.
When you're done reading Chatfield Court head on over to Must Love Camping and check it out!
I hope you'll come back to Chatfield Court often to see our progress and check out what we're working on.
You can also follow along with us on Facebook and Pinterest, or peak into our behind the scenes antics on Instagram.
Got questions?
I love to hear what kind of projects my readers are in the middle of as well as answering any questions they might have about our home. Please feel free to reach out to me.
Oh, and don't forget to sign up to get updates on our latest projects (in the sign up box at the bottom of the page).
I have also added a Shop My House tab so you can check out some of my home decor sources and fave places to shop.
Want to know more?
Check out our house tours. You can see where it all began in our Illinois brick ranch, and our current stone cottage in North Carolina.
Thanks so much for stopping by!
~Kristi