Bedside Lamps: Should They Match?
*As an Amazon Associate and member of other affiliate programs, I earn from qualifying purchases.
Bedside lamps…should they match?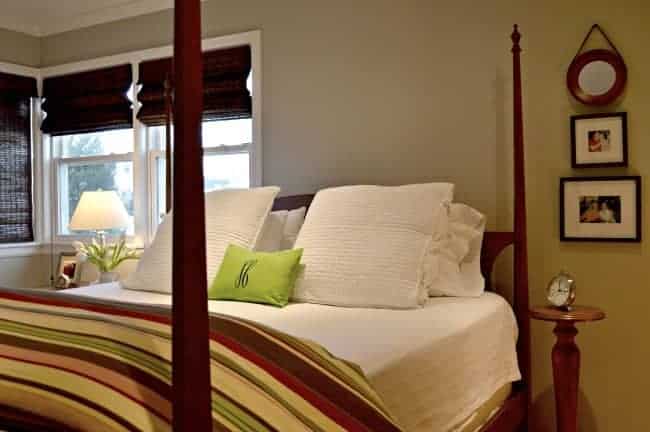 Our Illinois Master Bedroom
The last few houses that we've lived in have had small master bedrooms and this house is no different. Actually, it's probably the smallest one we've ever had so it's been a challenge to decorate. We were able to keep our king bed, armoire and my nightstand but the rest had to go.
In our other homes we never had room for a regular sized nightstand for the hubs, which means we never had a lamp next to his side of the bed. It was never a big deal though, because we always had plenty of light and he didn't need it for reading in bed.
Our master in the new house has no ceiling lights, only a ceiling fan (which is a whole other discussion) and we needed more than one source of light in the room. I had a pretty lamp that I bought on clearance at Hobby Lobby, that I wanted to keep, so I tried to look for a twin. I spent a fair amount of time looking but never found a match so I reluctantly started a search for 2 matching lamps. What I found was that the style I was looking for was pretty expensive, especially when buying 2. I didn't want to spend a small fortune on lamps so I went in a different direction.
*This post contains affiliate links. See my Privacy Policy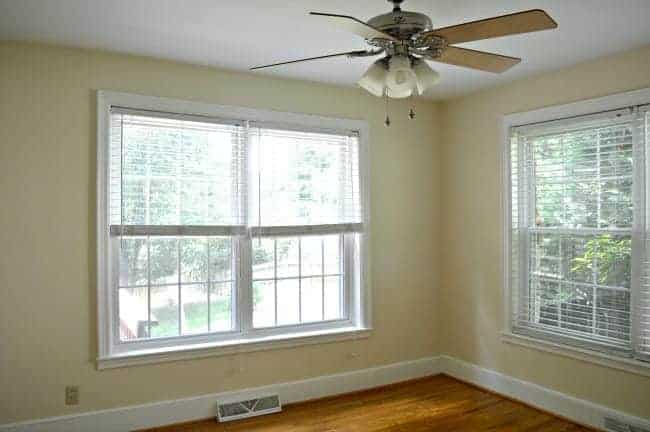 Master in the New House
What if I went with 2 different lamps? I know…stop the presses…I'm a trendsetter (or a rebel). Seriously though. I'm usually all about symmetry, especially when it comes to bedside lamps. That's what we're all used to seeing, right? Well, I thought I'd conduct a little experiment to see if it worked for our room.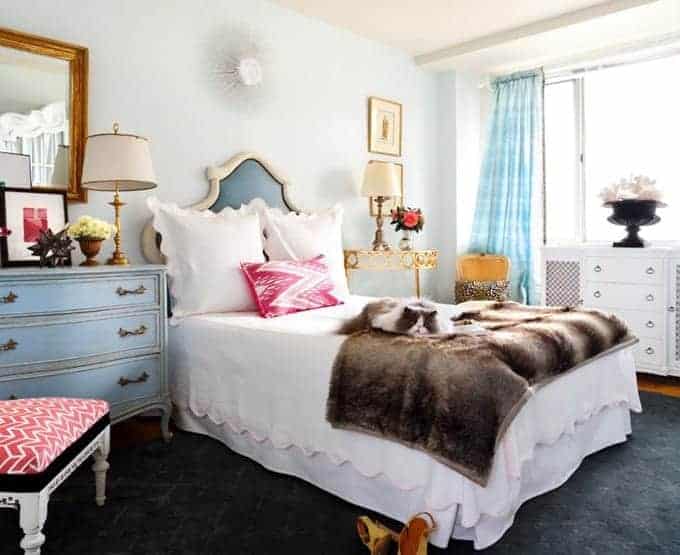 I started by looking at a lot of rooms online, and liked what I saw, but decided that the only way I would really know would be to get another lamp and try it out. I started my search for a new lamp, both in stores and online, with 3 things in mind, it had to be white ceramic, it had to have a similar curvy shape and be about the same height as the lamp I already had.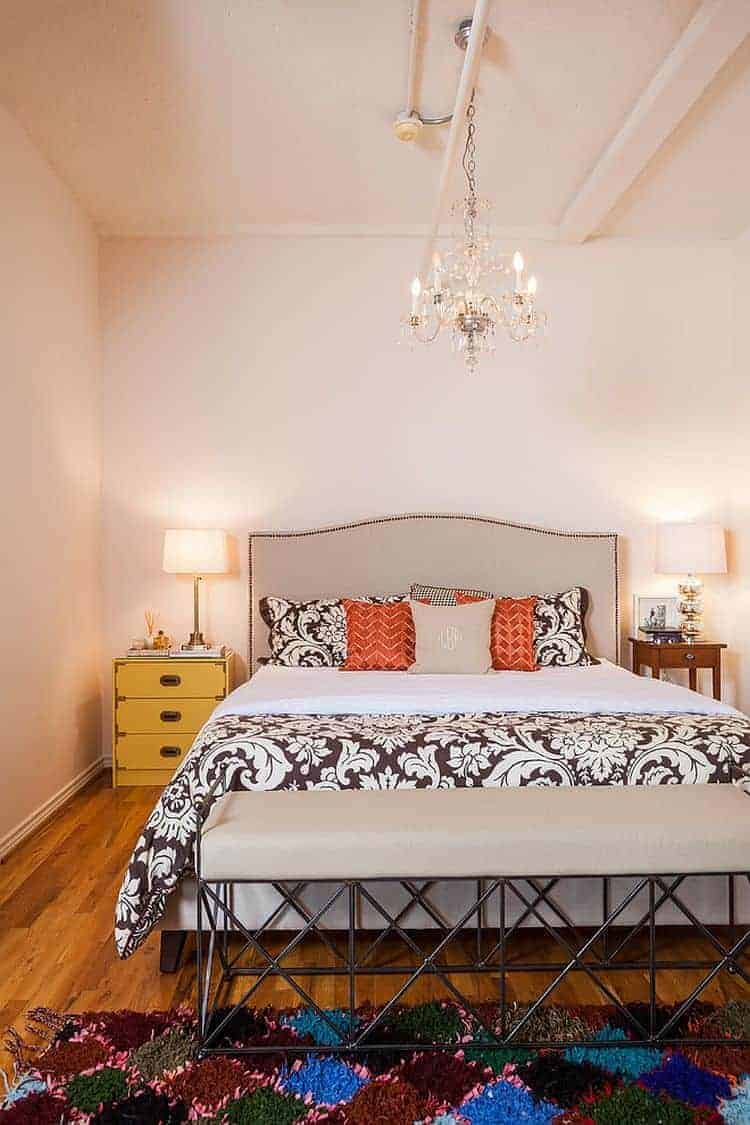 I found the perfect lamp, at just the right size, and placed my order. It came without a shade so, to give both lamps a bit of symmetry, I used the same exact shade on each and matching ceramic finials.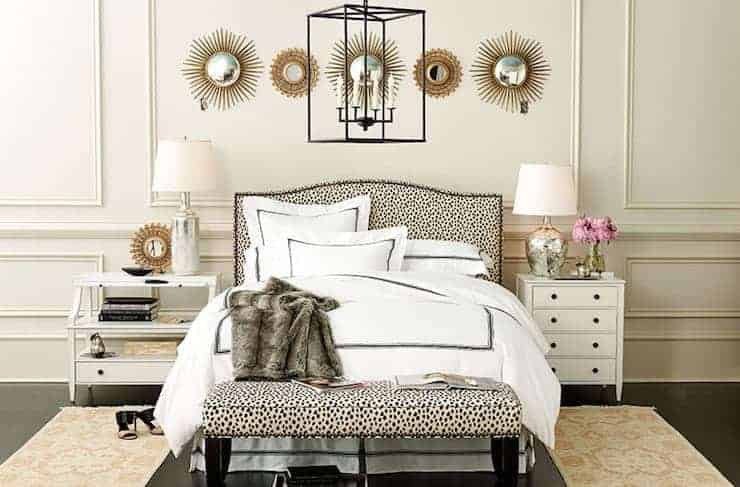 Ballard Designs
A small disclaimer before I share my master bedroom in the new house. It's a work in progress, like every other room in the house. The walls are painted but that's about it. Our older dark wood furniture is under construction and will be getting a makeover at some point. I'll share it all in a separate post but I didn't want to talk about my lamps without showing them to you.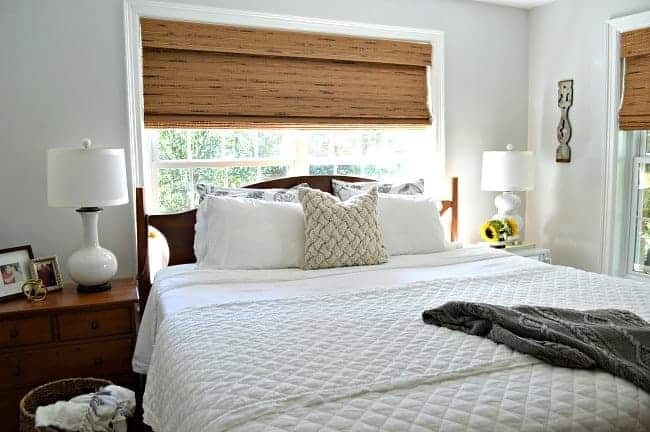 Both are white, have a curvy shape and are the same size. The new lamp, on the far right, is the same height but the side table is a bit lower than my small chest, on the left. To even things out I just placed a book under the lamp to give it a bit of a boost.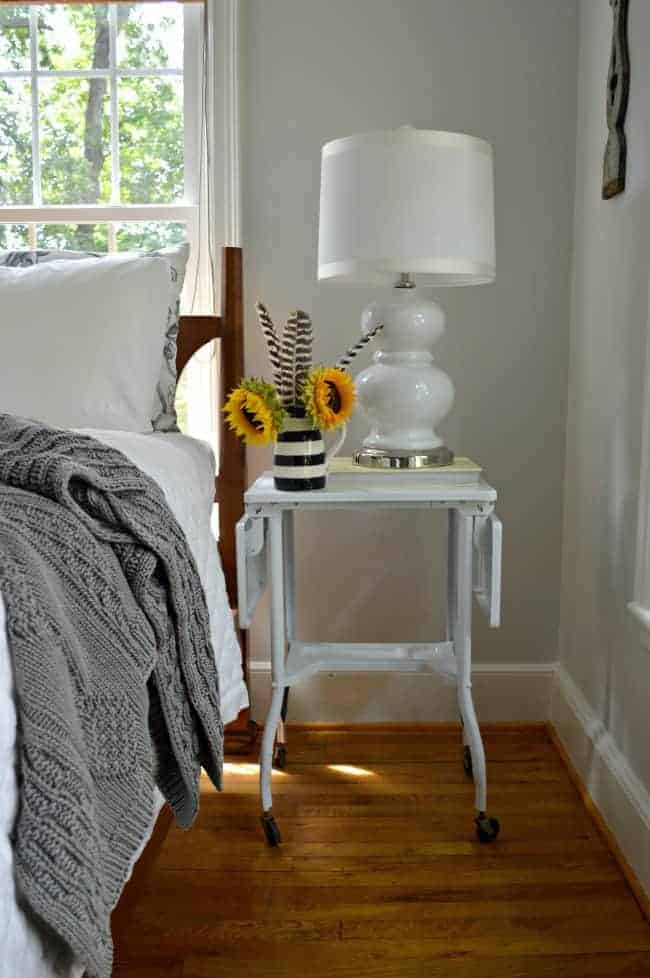 The night stand, with the new lamp, is a recent find (not sure if this is it's permanent home). Wait until you see how it looked before I got my hands on it, here.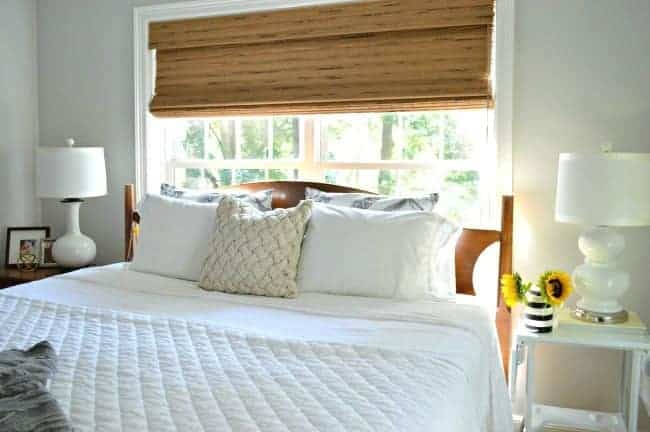 I wasn't sure how I would feel about two different lamps but I'm loving them and the extra light in the room is an added bonus, plus the hubs feels like a real grownup with his very own lamp (I just go along with him and roll my eyes when he walks away). Sometimes the strangest things make him happy.
Well, let's hear what you have to say about different bedside lamps. Would you prefer symmetry or are you a rebel like me? 😉