Disclosure: As an Amazon Associate and member of other affiliate programs, I earn from qualifying purchases.
Tips and sources to help you when you're buying a bathroom vanity online.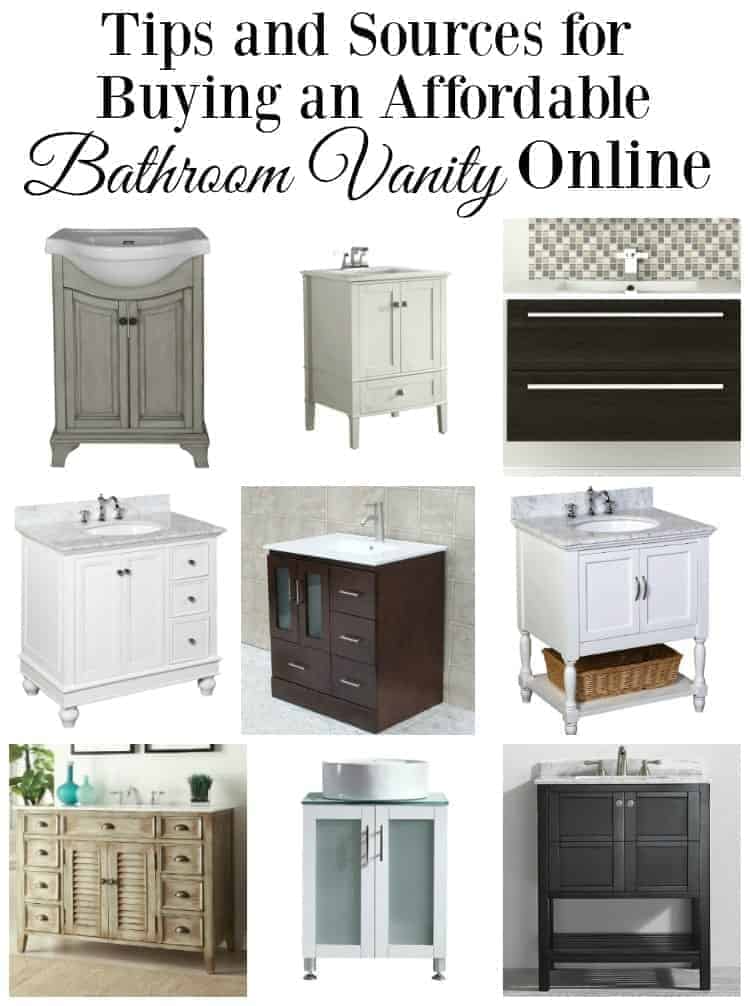 Now that my small hallway makeover is complete, I'm ready to start on the bathroom. It won't get a complete makeover just yet but we will be painting the ceiling and walls and installing a new vanity, mirror and sconces.
The bathroom (which is our one and only) has a small, shallow pedestal sink that offered no storage and little space to put all of my necessities when trying to get ready, so I knew that it would need to be changed pretty quickly. I started my search for a new bathroom vanity before we closed on the house so, by the time we signed the papers, I was able to place my order and have it delivered and ready for us to install.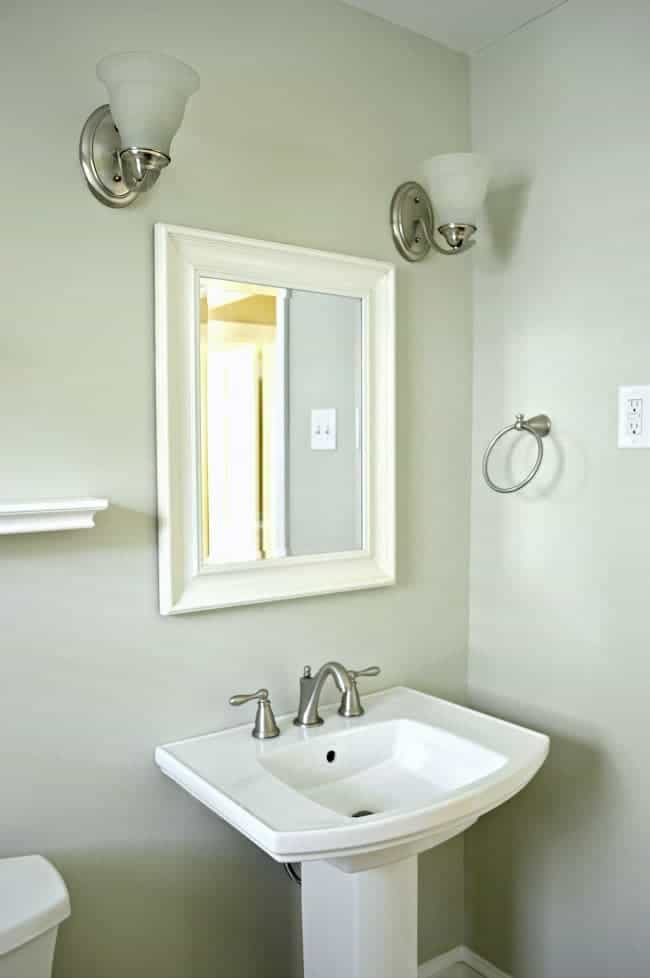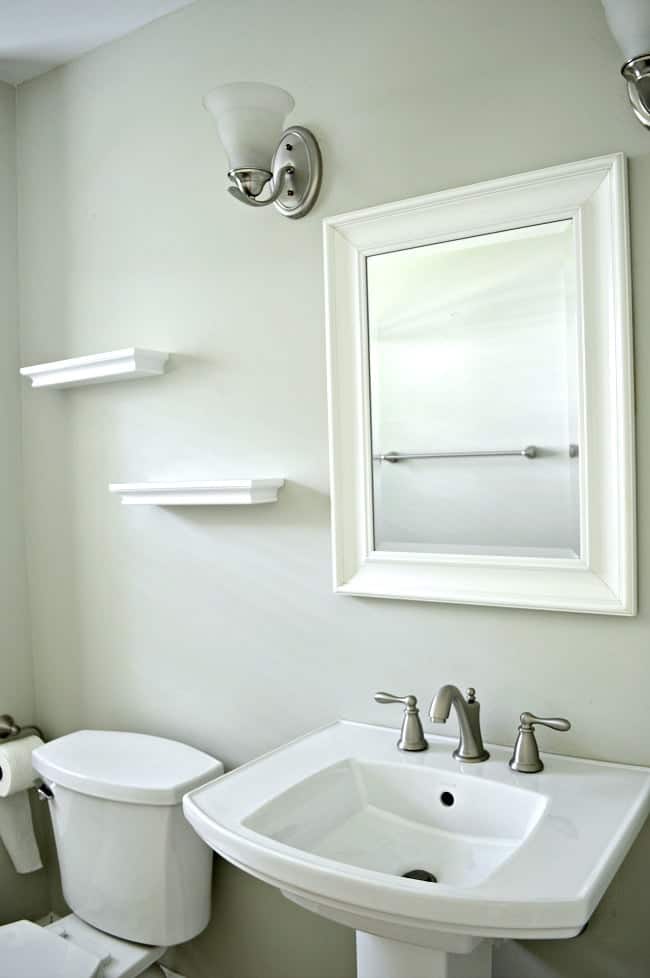 Of course, I started my search by shopping in our local home improvement stores but I just couldn't find that perfect vanity. Perfect to me meant painted white, 36" with drawers and cabinet space and a marble top. I also paid attention to quality and price, looking for a piece that was built with real wood at a reasonable price that didn't break the bank.
Buying a bathroom vanity online never crossed my mind. I mean...you can't really see what you're getting for your money but, when I couldn't find what I wanted in stores I bit the bullet and began to search online. What I found was surprising. There were tons more online than in the stores and there was every style and price point imaginable available. It was great to find a wide variety but it took me a while to sift through all of the choices, read reviews and find the perfect one.
Since I've already done all the research, I thought I'd share some of the sources and vanities I found online that were reasonably priced (and by reasonable I mean between $500-$1000), had good reviews and seemed well made.
See something you like? Click on the vanity name for more info.
This post may contain affiliate links which won't change your price but will share some commission.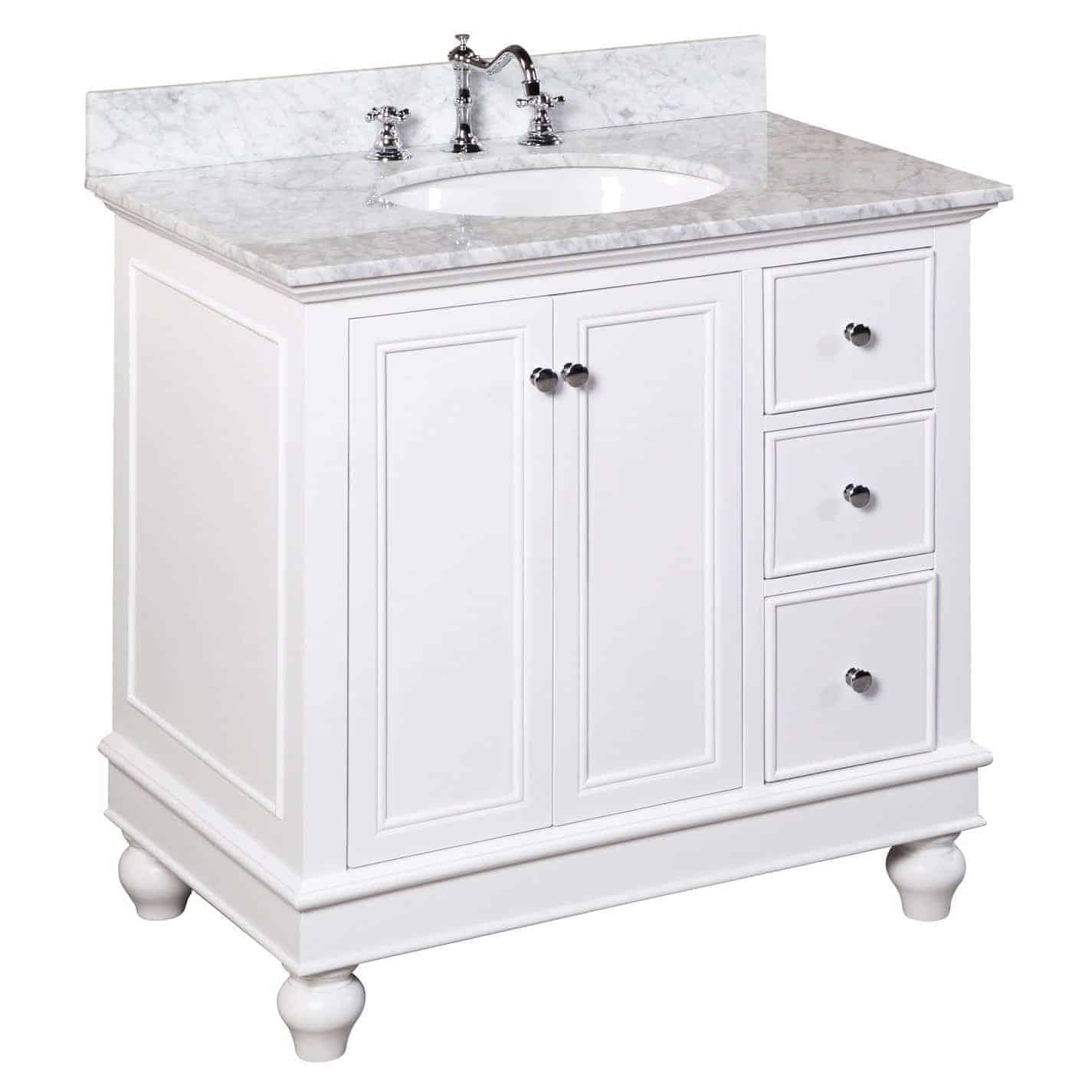 Silhouette 30" Wall Hung Vanity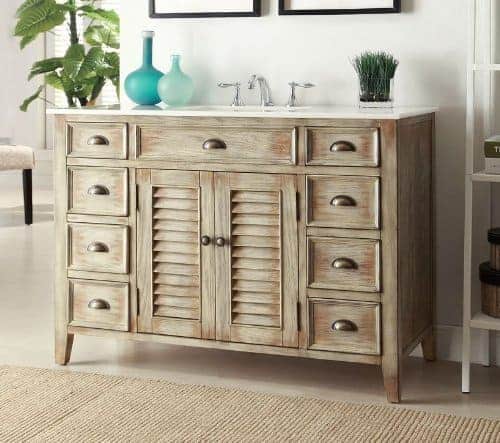 46" Cottage look Abbeville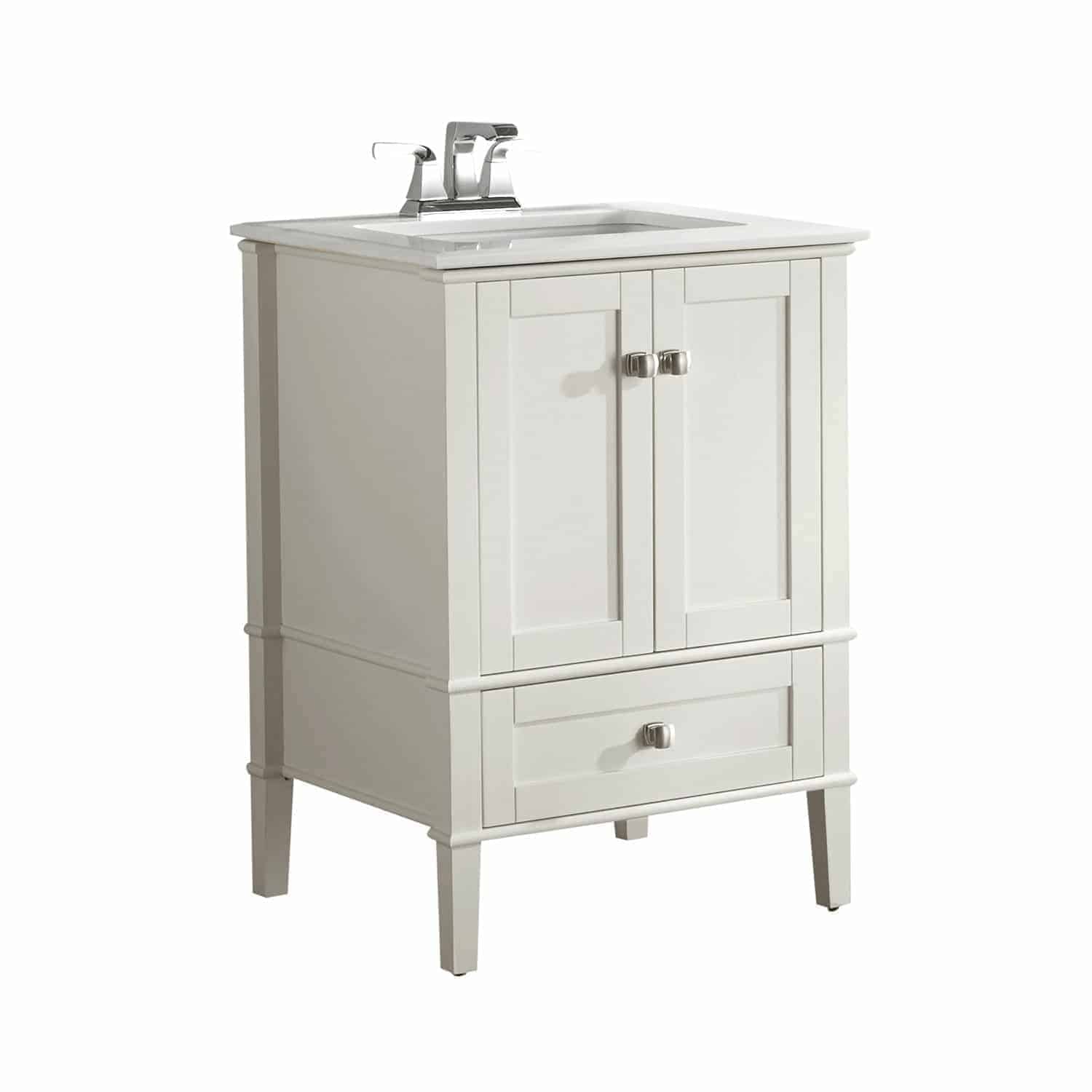 Simpli Home Chelsea 24"
30" Vanity by Elimax's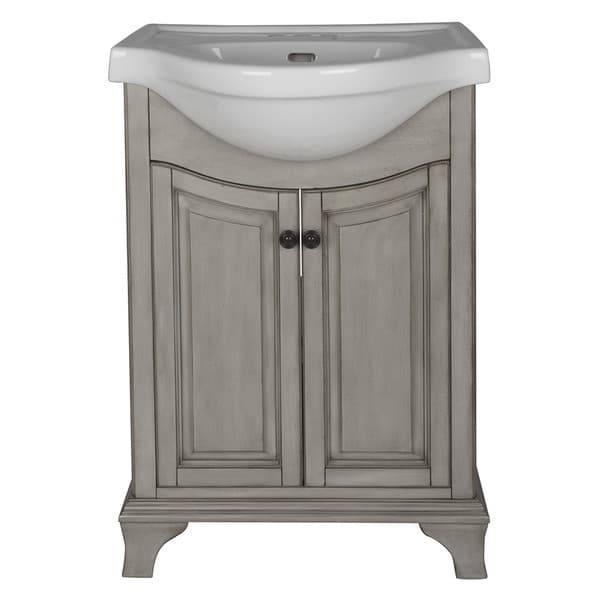 Tatiana 25.75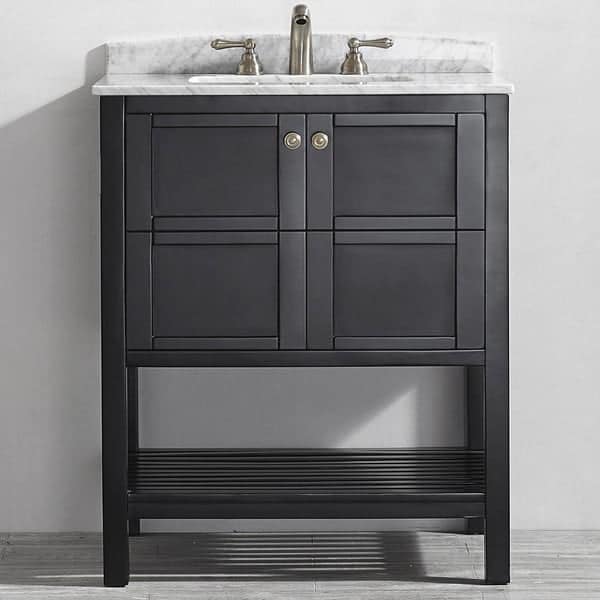 Marlene 30"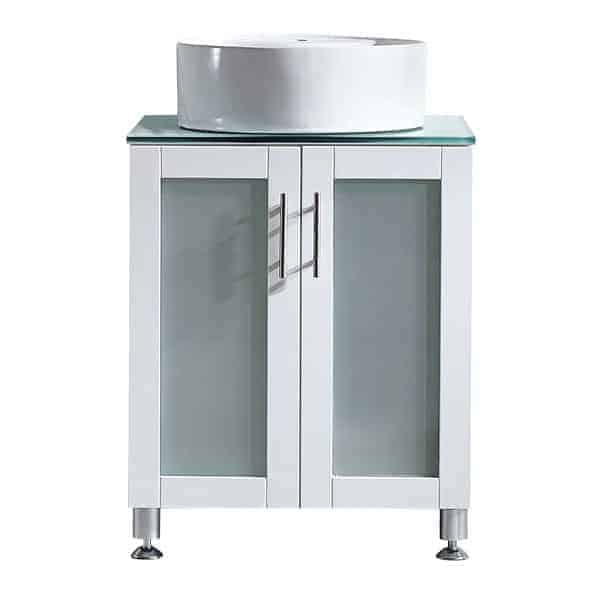 Toscana
As far as shipping goes, I got my vanity shipped for free (yay!!!), and all but one of my picks have free shipping as well. Also, make sure to carefully check the return policy before you place your order.
So, if you're in the market and can't find what you want in a store, you can definitely buy a bathroom vanity online. Just remember to do your homework and know what you're buying before you press "BUY".
We are in the process of installing our vanity now, we ran into some issues that set us back. Can you guess which one out of the list?