Easing into Fall Decorating
*As an Amazon Associate and member of other affiliate programs, I earn from qualifying purchases.
I can't believe that we're halfway through August. School is starting here this week and, before you know it, we'll be pulling out the sweaters and jackets. Ugh…not something I'm looking forward to but we might as well make the best of it. And how do we do that??? We think about fall decorating, of course.
I know it seems early so lets not go too crazy. We'll just ease on into it with 5 of my favorite fall projects from the past few years.
Let's start with my favorite…the fall basket I made for my front door. I haven't hung anything on my front door at the new house, so I'll definitely be addressing that very soon.
Fall Front Door Basket
There are tons of awesome fall decorating ideas out there, and I highlighted 10 of them back in 2014. This is one of my most popular posts and I can see why. So much talent!
10 DIY Fall Decor Ideas
I decorated our home simply for fall last year and loved the results. I'm really looking forward to dressing the new house for fall this year.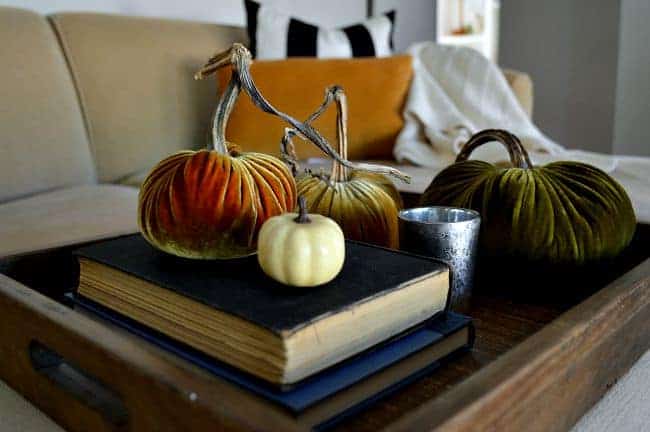 Fall Home Tour 2015
I never shy away from a quick and easy craft. I mean…how could you not love a faux pumpkin with hydrangeas, right?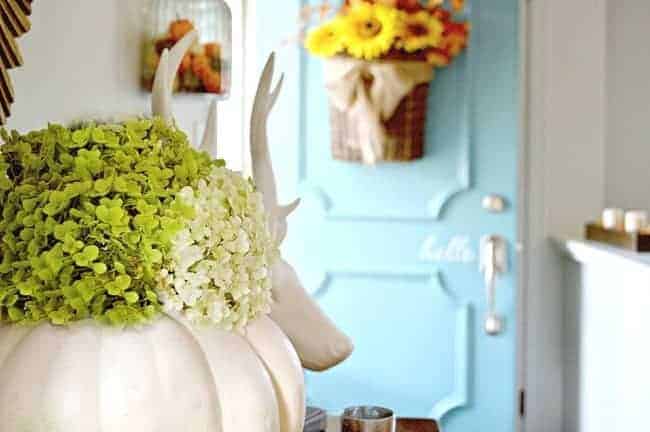 10 Minute Fall Decor
My fall front porch stoop is another favorite. It was small but I was learning how to make the most of it. We have a covered front porch at the new house and I'm so excited to do this space up for fall.
I don't usually look forward to fall decorating but I didn't get to decorate for spring or summer this year, because of the move, so I'm excited about it. Don't worry though, we'll ease into it. After all, we still have a lot of other house projects to share.
Are you feeling the itch to start your fall decorating?