Disclosure: As an Amazon Associate and member of other affiliate programs, I earn from qualifying purchases.
How to make an easy DIY fall front door basket wreath with sunflowers and leaves.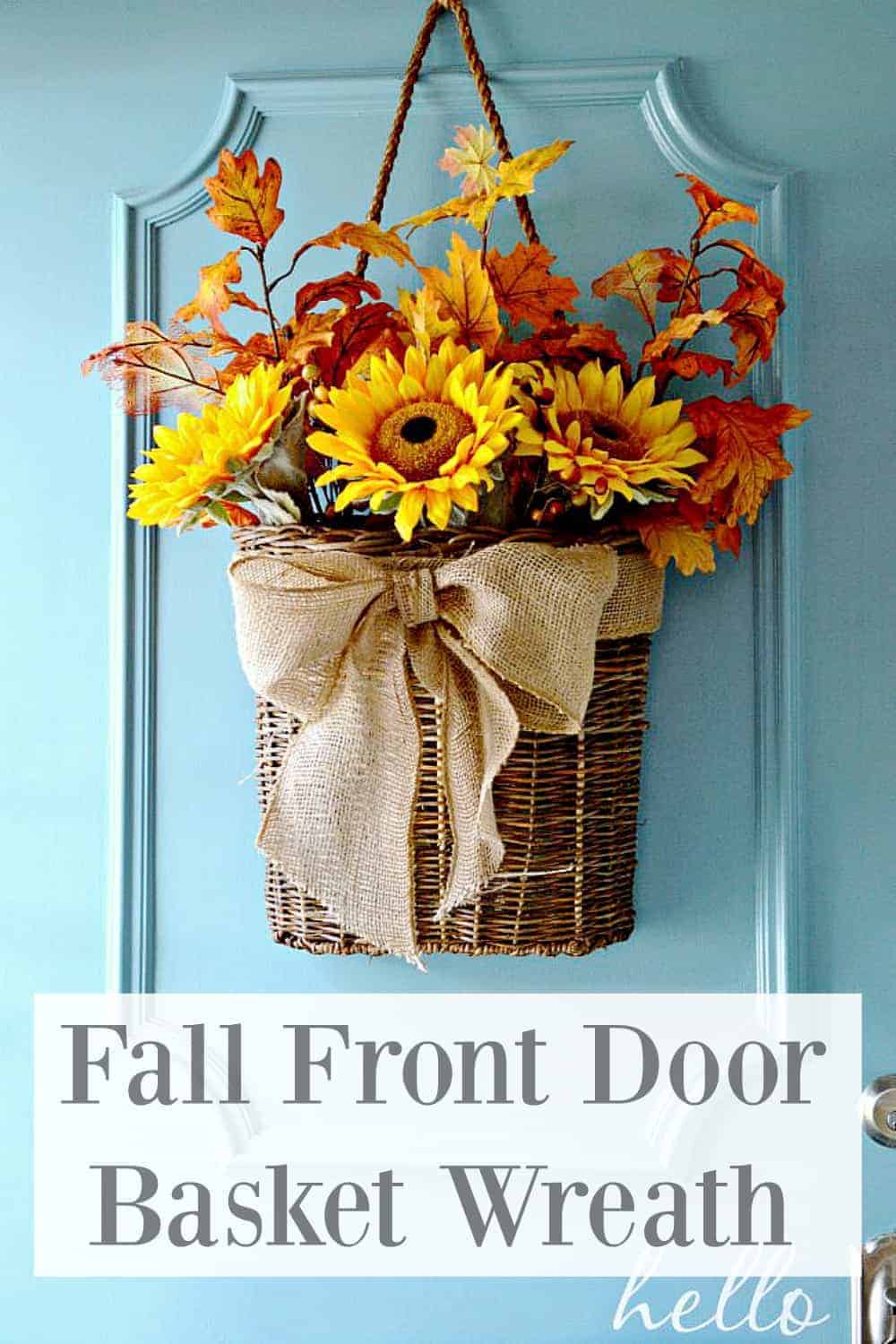 I'm really not ready for this but, like it or not, summer is ending and fall is fast approaching. Don't get me wrong, I love fall. I mean, what's not to love? But...Illinois has had a rough winter 2 years in a row, and this summer was very slow to warm up, so I'm just trying to enjoy every sunny, warm day that comes our way.
But move on we must!
So, to ease into this summer to fall transition, I did a simple project this weekend...a fall front door basket. In the beginning of the summer I shared my front door summer basket, that I got at World Market, which was filled with hydrangea and, since I'm still loving the basket, I used it again for my fall front door.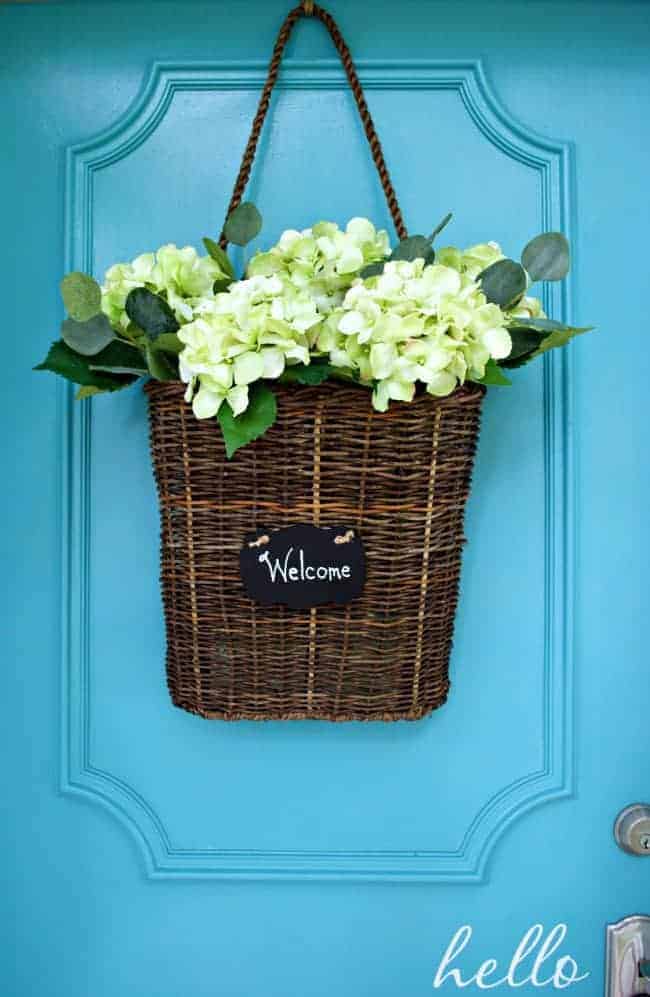 I purchased a few new stems at Hobby Lobby but only ended up using 5 and returning the rest, 3 sunflowers, 1 leaf and 1 berry stem. Everything else I used, I already had in my stash. The idea was to have a nice contrast with my blue door, so I went with yellow and a little bit of orange.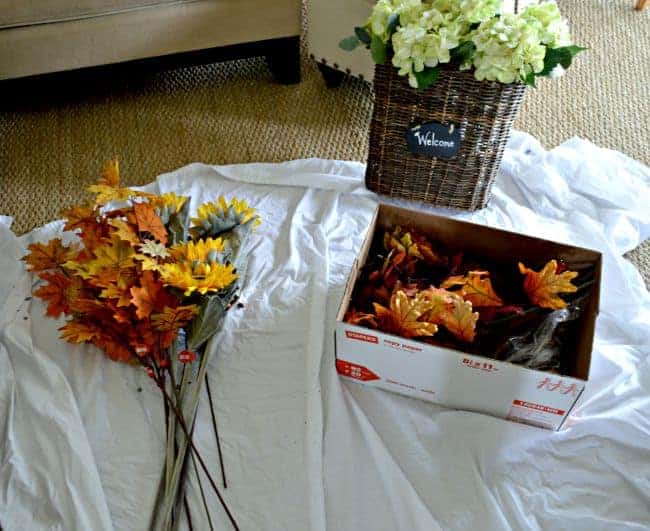 I simply removed all of the summer flowers and the chalkboard label, but left the floral foam in the basket so I could use it again. The first thing I did was add some burlap around the basket. Then I attached a separate DIY burlap bow with floral wire.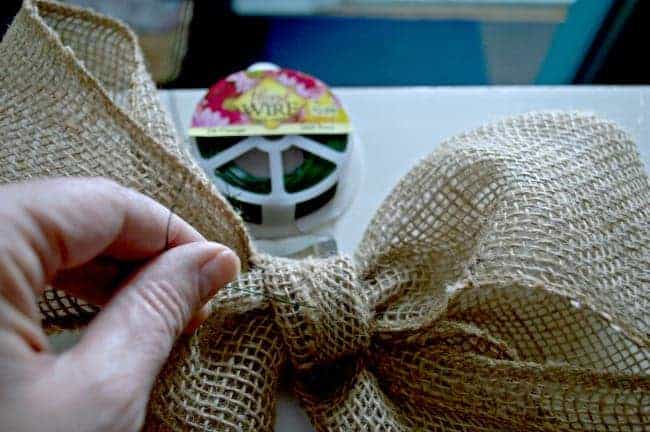 Then I just started filling it up. First with the leaf branches, then the sunflowers, followed by the berry stem, which was divided up.
Super easy and inexpensive! I spent about $15 for a few flowers and leaves, but it's nice and full and looks like fall.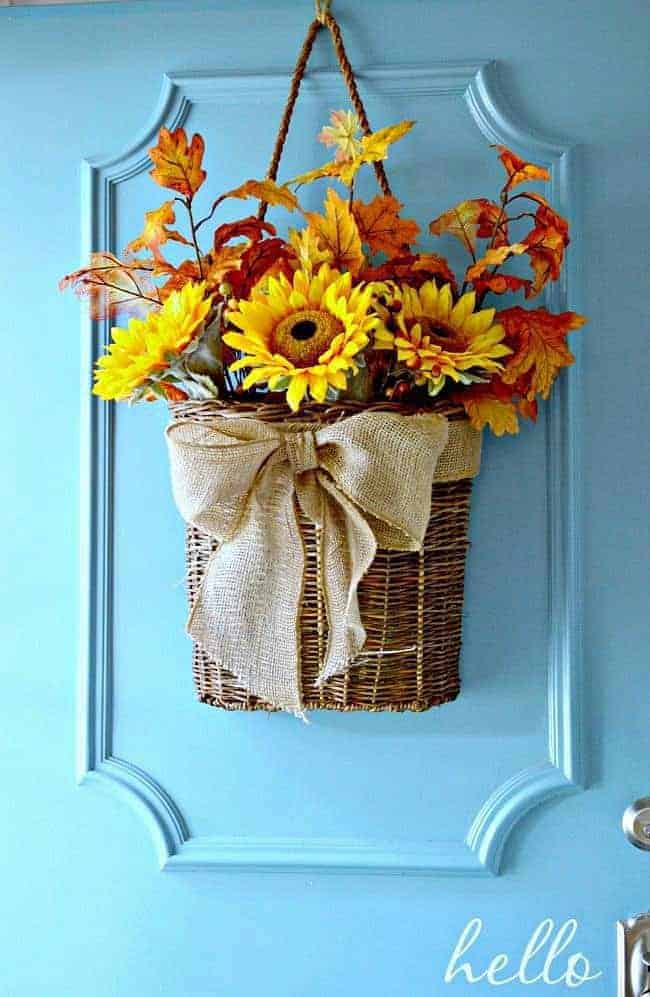 What about you, are you ready for fall? Have you started decorating yet?
Looking for more fall front door ideas? Check out my simple fall hoop wreath using an embroidery hoop. You can't get any easier.